Must select Autoship for discount to apply.
Autoship
(Save an extra 5%)
Choose Autoship at checkout for regular deliveries.
Why Autoship?
FREE access to chat with licensed vets 7 days a week.
Save 5% on all future Autoship orders.
No fees, no commitments - cancel Autoship anytime.
This item requires prescription approval.
---
Medications ship separately. Delivery times may vary.
---
---
---
About This Item
Apoquel is an oral tablet that works differently than other allergy medications. It goes straight to the source to help relieve itch and inflammation at its core—addressing the underlying cause of irritation and soothing allergic reactions. It starts to relieve those unpleasant symptoms within 4 hours, and effectively controls itching within 24. Apoquel is ideal for both short or long-term treatment and can help to offer relief without many of the side effects associated with steroids.
Proudly sourced directly from the manufacturer or their approved distributor. Guaranteed genuine and backed by the manufacturer.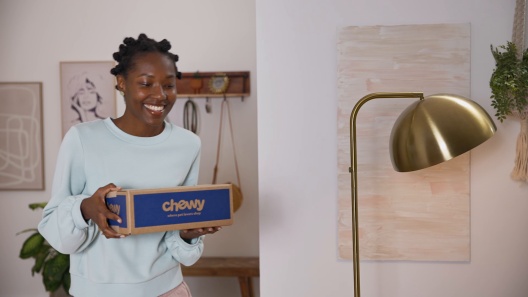 Learn More About Apoquel From Our Team of Experts
---
---
About Apoquel Tablets for Dogs
Relief for Your Itchy Dog
For dogs with allergic itch, relief can't come soon enough. Apoquel (oclacitinib tablet) provides fast, safe relief from itching—so you and your dog can get back to doing what you love.
Fast Acting
If your dog is scratching, licking or chewing like crazy, you want to provide relief that starts acting quickly. Apoquel starts relieving allergic dog itch within 4 hours and helps control itch within 24 hrs.
Targets Itch at the Source
Apoquel goes right to the source of allergic itch, to help stop itching and relieve associated inflammation in affected canines.
9 Million Dogs and Counting
You can have peace of mind knowing that your dog is in good company—9 million dogs (and counting) have already had their allergic itch treated with Apoquel. Your dog could be next!
IMPORTANT SAFETY INFORMATION
Do not use Apoquel in dogs less than 12 months of age or those with serious infections. Apoquel may increase the chances of developing serious infections, and may cause existing parasitic skin infestations or pre-existing cancers to get worse. Consider the risks and benefits of treatment in dogs with a history of recurrence of these conditions. New neoplastic conditions (benign and malignant) were observed in clinical studies and post-approval. Apoquel has not been tested in dogs receiving some medications including some commonly used to treat skin conditions such as corticosteroids and cyclosporines. Do not use in breeding, pregnant, or lactating dogs. Most common side effects are vomiting and diarrhea. Apoquel has been used safely with many common medications including parasiticides, antibiotics and vaccines. See full Prescribing Information.
Prescribing Information
INDICATIONS
Control of pruritus (itching) associated with allergic dermatitis and control of atopic dermatitis in dogs at least 12 months of age.
REFERENCES
Gadeyne C, Little P, King VL, Edwards N, Davis K, Stegemann MR. Efficacy of oclacitinib (Apoquel®) compared with prednisolone for the control of pruritus and clinical signs associated with allergic dermatitis in client-owned dogs in Australia. Vet Dermatol. 2014;25(6):512-518, e86. doi: 10.1111/vde.12166. Cosgrove SB, Wren JA, Cleaver DM, et al. Efficacy and safety of oclacitinib for the control of pruritus and associated skin lesions in dogs with canine allergic dermatitis. Vet Dermatol. 2013;24(5):479-e114. doi: 10.1111/vde.12047.) Cosgrove SB, Cleaver DM, King VL, et al. Long-term compassionate use of oclacitinib in dogs with atopic and allergic skin disease: safety, efficacy and quality of life. Vet Dermatol. 2015;26(3):171-179, e35.5. Cosgrove SB, Wren JA, Cleaver DM, et al. A blinded, randomized, placebo-controlled trial of the efficacy and safety of the Janus kinase inhibitor oclacitinib (Apoquel®) in client-owned dogs with atopic dermatitis. Vet Dermatol. 2013;24(6):587-e142. Data on file, Unique Patient Count from Launch, 2020, Zoetis Inc.
About Apoquel
Apoquel is a revolutionary medicine for allergic itch in dogs. It targets the issue at its source, to help relieve itch and inflammation in dogs 12 months and older. Apoquel begins providing relief in 4 hours and helps control the itch within 24 hours. It can be used for long-term maintenance therapy or short-term relief and has been used on over 9 million dogs. For itch relief worth barking about, try Apoquel, your allergic dog's new best friend!
Shop Apoquel
---
---
By Tampacatmom on Oct 27, 2022
Apoquel for allergies
One of my cats was having a hard time with allergies. Living in Florida, pollen is a big issue even for indoor pets. We have tried other allergy meds but nothing really worked for her. Runny eyes and chewing at her paws. My vet told me that Apoquel was showing promise in use for cats. For Bella, Apoquel works! Her eyes have cleared up, chewing at the paws is greatly reduced, to the point where the fur is now grown back. This medication is worth the cost for the relief it gives her!
---
By Marge on Nov 11, 2022
Best of all
Lilly has been on the Apoquel for several years. This is the only medication that helps her and her itchiness. She doesn't lick her paws any longer which was my concern for her. I would recommend APOQUEL for any FURBABY that is having an itching of their paws ears and all around skin issues.
---
By DoggieMom on Nov 7, 2022
Apoquel works great
My poor senior pitty was constantly licking his paws and legs, My vet prescribed Apoquel and it worked instantly. The tablets are scored so they easily split which is sometimes necessary because on certain days he needs an extra half. Highly recommend!
---
By Steve on Nov 14, 2022
It works as advertised!
Our vet had both our pups on Apoquel. It worked on both, no scratching, no biting. Due to cost (x2), their vet suggested trying Zyrtek. Zrytek worked on the brother, but not his sister. Put her back on Apoquel and she was fine.
---
By SunLIa on Oct 25, 2022
Does not work on Seasonal allergies
My pup has suffered from fall allergies for 10 years. I've tried Benadryl, Zyrtec, store brand allergy meds, baths, shampoo, conditioner, lotions, sprays, flea medication, combing, flea bombing the house.... This year I tried this $100 allergy med out of desperation!! She is still itching after several weeks of being on the medication. She keeps us awake at night, she can't get sleep herself. It's just miserable, and now I'm out a $100.
---
By Tsch on Nov 5, 2022
From bald to comfortable
He had terrible allergies for years and we were told to give him more and more benadryl until this came along. Apoquel and medicated shampoo has allowed his fur to grow back and for him to live happily and comfortably.
---
By dmyoungsal on Nov 1, 2022
ApoQuel is excellent
our Corgi was having a horrible life with constant scratching from what turned out to be a flea allergy. from the very first treatment, she stopped scrathing within 30 minutes. She now is able to rest comfortably (and so do we)
---
By DaisyB on Oct 27, 2022
Very helpful
Never needed anything like this before, however my girl had a bad reaction to something probably in the grass at our new place. She was as itchy and her skin was red and raw. It has really helped her. No more chewing or scratching.
---
By Clarice on Oct 2, 2022
Environmental allergy
My baby has 2 years old and has been 1 year and 6 months that he use apoquel, he has allergy of everything, the doctor said that is nothing else what we can do for him just give the apoquel for all his life, but all the time takes so long for to be approved, always when the apoquel ends take 1 or 2 weeks to be approved and my dog get worst again, his paws get infection and we spend all our money with veterinary every month. The remedy is miraculous, but the times it takes to be approved is ridiculous.
---
By Nelly on Nov 8, 2022
Delivery method
The medication is great and usually the delivery is great as well. This time very upsetting it has been 7 days and still no medication. My dog is very miserable without her daily medication
---