Arm & Hammer Litter Naturals Clumping Cat Litter, 9-lb bag
Was:

$29.99

Price:

$14.49 FREE 1-2 Day Shipping over $49

You Save:

$15.50 (52%)
Description
No matter how many cats you have, an odor free home starts with Arm & Hammer, the odor elimination expert. For over 160 years, Arm & Hammer products have provided a safe and effective way to help keep things smelling fresh and clean. Who knows more about odor control? Today's better litter for better odor elimination - Arm & Hammer Cat Litters.
Key Benefits
Natural clumping litter made from 100% naturals corn fibers, plant-based clumping agent, baking soda, and mineral oil. Corn fibers absorb 2X as much liquid vs. traditional clay litter. It's also super soft on your loved ones paws.
50% lighter than clay litter means it's easy to pour, store, and use.
Double duty plant-based ingredients and Arm & Hammer baking soda eliminate the toughest feces & urine odors.
Low dust formula doesn't make a dust cloud when pouring into the litter box. Binds into smaller, lighter clumps, making cleaning quick and easy.
Made in the USA!
Item Number

75918

Weight

9.0 pounds

Brand

Arm & Hammer

Litter & Bedding Type

Corn

Litter Feature

Clumping, Odor Control, Scented
Pet lovers also bought...
Customer Reviews
Rated

4.2

out of

5

 by

60

reviewers.
Rated

3

out of

5
 by
1BusyQuilter
Cats like it
I now have an older cat and a kitten and both have used this litter. They aren't picky. I have tried many brands and they never miss the box. This is a fine litter and very light to sift thru to clean the box. I have arthritis and I don't cringe cleaning the litter box because it doesn't hurt my hands. The clay clumping litters are too heavy for my hands not to mention taking it to the curb during trash pick up. Pros: Lightweight ...easy to sift thru Lighter bag makes it easier to put in car No dust Cons: Comes in a bag, not a container Small bag - why? Most people have more than one cat. How about a big bucket. I even repurpose the buckets for dog and cat foods. Urine smell and pine smell makes urine smell worse. Expensive on this site, other merchants a few dollars less. I gave this item 3 stars because of my comments above. I do recommend it but for some people, they may not like the smell.
November 12, 2016
Rated

5

out of

5
 by
DCats5
Very efficient odor removing litter
I like the fact this litter creates no dust and is very effective at odor control. Though it is a little pricey for multiple cat households, it is worth not having the litter box smell.
December 12, 2016
Rated

1

out of

5
 by
AwkwardCatLady
I would instead recommend Arm & Hammer's Pine & Cedarwood.
I am sad to give a 2 star review because I think their Pine & Cedarwood litter is amazing I will be sticking with that unfortunately chewy does not stock this style of Arm & Hammer. --I have 6 cats and 6 litter boxes I found myself having to empty the litter entirely and put fresh litter in every day I normally do that ever 4-5 days and scoop twice a day. --The smell of cat pee actually burnt my nose and all my litter boxes are hooded the stench was horrible and embarrassing! I tried it two times and will never use it again I will stick with their other style litter. --I give this a one star review for multiple cats. And a two star for one cat since I did also use it for my single foster she is in a spare room with her own hooded litter box and it still had a very unpleasant odor in her box too, the fragrance in the litter plus cat urine just does not work well it seems to enhance the ammonia in the pee.
August 16, 2016
Rated

5

out of

5
 by
jean
WOW-Meow!
This is the favorite litter of two of the three cats ! But cat lovers know how picky they are-one likes the pine pellets! Keeps litter area fresh!
November 29, 2016
Rated

5

out of

5
 by
whatsername
Wonderful litter
When I found my kitten back in May I started out using the Arm and hammer clump and seal which was great but I hated the fact it was clay and rather dusty. So I went shopping and went through so many different brands looking for a more natural less dust and better smell alternatives. This littler works great and my boy loves it. I wish they made it in bigger bags or even the big containers mainly because it is easier for me to poor out, the litter does get scattered out of the box but the vacuum picks it up easily the smell was a little strong when I first got it but now I hardly notice it. The cat box is in my bedroom for now and I never smell it. I scoop it at least twice a day morning and evening I can do a full change every month with just scooping and adding a fresh layer on top every now and again. It's just wonderful! 5 paws way up!
July 7, 2016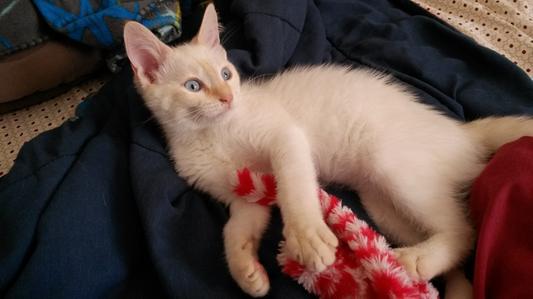 Rated

5

out of

5
 by
marfedo
Great Product but Too Expensive on this site
I have been using this product for my two cats and like it very much and thought that I would just add it to my scheduled delivery of other items that I have on auto ship. Unfortunately, the price charged is about twice that of what I can purchase it for locally. I even called to verify the price for a nine pound bag and it is correct as listed. Too bad. It would be convenient, but I'm not over-paying for the sake of convenience.
October 5, 2016
Rated

4

out of

5
 by
ValerieD
Arm and Hammer Naturals
I like this cat litter more than any I have used in the many many years of cat ownership. I have had a cat or two since I was a very young child and this is the best Litter I have used in a long while.
October 14, 2016
Rated

5

out of

5
 by
maus
The best of all cat litters...
I am more the happy to have found this Naturals Clumping Cat Litter online..My cat and I will make using and cleaning her potty a better experience. Thank you for a great product and a speedy delivery.
October 7, 2016