Arm & Hammer Litter Super Scoop Fresh Clean Scent Clumping Litter
Was:

$14.99

Price:

$11.99 FREE 1-2 Day Shipping over $49

You Save:

$3.00 (20%)
20-lb box

14-lb box

26.3-lb box
Description
No matter how many cats you have, an odor free home starts with Arm & Hammer, the odor elimination expert. For over 160 years, Arm & Hammer products have provided a safe and effective way to help keep things smelling fresh and clean. Who knows more about odor control? Today's better litter for better odor elimination - Arm & Hammer Cat Litters.
Key Benefits
Super Scoop formula has powerful baking soda crystals along with special odor neutralizers to eliminate ammonia odors on contact, including those caused by bacteria. It leaves a light scent so your home always smells fresh.
Clumps immediately and solid so you can easily remove the source of odors quickly. Rock solid clumping makes for fast and easy scooping.
Fragrance free formula is perfect for fragrance sensitive cats and their owners, and for newborn kittens.
It's 99% dust free and low-tracking, so there's no dust cloud when pouring into the litter box and no loose litter around your home.
Made in the USA!
Item Number

46679

Brand

Arm & Hammer

Litter & Bedding Type

Clay

Litter Feature

Clumping, Odor Control, Scented
Pet lovers also bought...
Customer Reviews
Rated

4.4

out of

5

 by

13

reviewers.
Rated

5

out of

5
 by
Gloria
Arm & Hammer good
I've used several Arm & Hammer litters in the past and find they are all good. No complaints for this one either.
September 13, 2016
Rated

3

out of

5
 by
Trixie
CAN'T LIFT THE BOX TO POUR IT INTO CAT BOX
The litter works well...pretty much like everything else on the market, but I made the mistake of not ordering the "light weight" variety. When it arrived, along with a bag of cat food, I had to leave the box on the porch until my neighbor could help me get it into the house. I learned my lesson and changed my auto ship order to a light weight litter, but had to switch brands to get it.
October 14, 2015
Rated

4

out of

5
 by
FLtransplant
Good odor control - clumps well
I love Arm & Hammer litter, but prefer the Super Scoop to all of them. The packaging leaves a little to be desired as a pour spout on a 40 pound box is a little silly. It would be nice if it had a tear off top, so I could use a grain scoop. It does a good job of clumping. My neighbor took care of my kitties for a few days, and she switched to super scoop because it clumps so well.
November 27, 2014
Rated

5

out of

5
 by
Medulla
Arm & Hammer SSFCSCL
I love A&H products this one is no exception. My husband and I have 3 cats, 2 adults and one kitten. This product keeps the stinky part down due to the baking soda. My cats love it and our noses too. I totally recommend it, plus the price is unbeatable next time we will try and buy 10 and that's free, fast delivery from Chewy.com. Mariah
January 13, 2015
Rated

5

out of

5
 by
catwoman19
Arm and Hammer kitty litter is the best litter I've ever used.
I really like this kitty litter and can't find it in the quantities I need locally. (I have 7 litter boxes among the house, garage and barn) That's why I love being able to order it on line and have it delivered to my home. Since I use so much of it, I would love to see a price reduction but in this economy I doubt it will happen.
February 14, 2012
Rated

4

out of

5
 by
Marilou
The only brand Reggie will use!
Our cat will only use this cat litter to do his business. We've tried other kinds when A&H has been unavailable and he won't go into his box! We get the largest size for value and then split the contents to have some ready at the multiple litter boxes we have for him.
April 30, 2014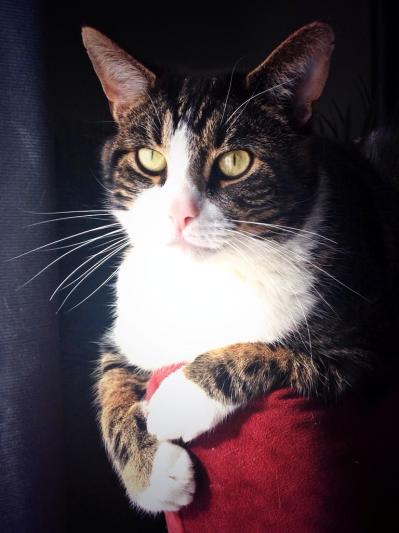 Rated

4

out of

5
 by
Kimmie19
Product works well!
Arm & Hammer is the kitty litter we use, and it does work very well. Any of the Arm & Hammer kitty litters, I would recommend to those with multiple cats. This is the one of them all that is themost economical, though.
August 3, 2012
Rated

5

out of

5
 by
SarahL
Clumps Quickly
It clumps up great. This is great litter for someone who cleans the litter box every few days. The clumps are pretty much together, and this makes it easy to change out the litter. The litter box(es) also smell clean.
November 19, 2014