Comfort Zone with Feliway Cat Diffuser Double Refill, 48-ml, 2 count
Was:

$49.99

Price:

$18.78 FREE 1-2 Day Shipping over $49

You Save:

$31.21 (62%)
Description
Don't let destructive behavior ruin your relationship with your cat. If something disturbs your cat's environment, such as a new pet, visitors, moving to a new home or even rearranging the furniture, he may start urine marking, scratching or even stop eating. Comfort Zone with Feliway products help control destructive urine marking and scratching associated with fear or stressful situations.
The Diffuser works by using a heating element to disperse the pheromone into the air. Once present, the pet breathes in the pheromone and it attaches to a receptive organ, called the vomeronasal organ located in the nasal cavity. The vomeronasal organ then signals the brain, via nerves, and a sense of well-being is established.
Key Benefits
Treats 500-650 sq. ft.
Contains two 48-ml refills; diffuser sold separately
One bottle lasts 4 weeks
Reduces or completely stops stress-related behaviors such as; scratching, spraying, etc.
Helps reduce your cat's stress in a variety of environments and situations
Odorless and non-toxic, does not affect humans or other pets
Not a drug or tranquilizer
Ingredients
Analogue of Feline Facial Pheromone: 2%. Excipients To: 100g.
Item Number

64042

Brand

Feliway

Lifestage

Kitten, Adult, All Stages
Pet lovers also bought...
Customer Reviews
Rated

4.6

out of

5

 by

194

reviewers.
Rated

4

out of

5
 by
Kitti
Can't live without it!
I have used feliway comfort zone for many years and wouldn't be without it. We have 6 indoor cats, 5 neutered males and 1 spayed female ranging in ages from 2 to 13 years. With the help of this product we have peace and harmony among all six with no territorial issues, fighting, or spraying /marking. I know the feliway makes the difference because if it runs out there is a marked difference in their behavior. It also helps keep the peace when strays come around -my cats don't seem bothered by their presence outside. My only complaint is the price - it is expensive and a refill only lasts about a month. In my opinion, however, it is worth the price to not have to deal with ruined carpets and a house that smells of cat urine. You would never know that I have 6 cats in the house. I would recommend this product to anyone with multiple cats.
January 11, 2017
Rated

5

out of

5
 by
alicetrixie
This product definitely works
I brought a 12 year old outside cat inside who was being bullied. I plugged in the diffuser as soon as I brought him in in the room where he stayed the most as he was very anxious & he seemed to calm down & adjust well. I was not sure if the diffuser was working or if he was just getting used to his new environment but when the diffuser ran out I did not order a refill right away & I noticed his anxiety increasing. I ordered another diffuser (and received it right away from Chewy!) & could tell the difference in him as soon as I plugged it in. He is doing very well!
January 5, 2017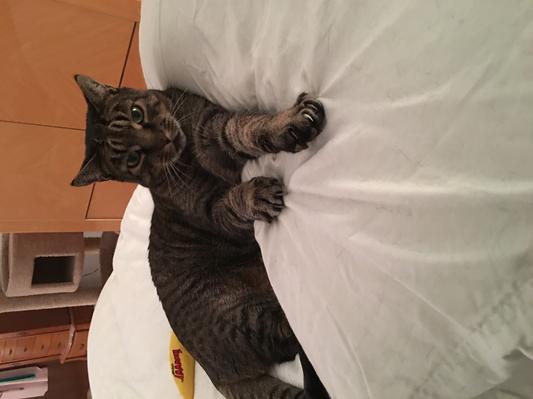 Rated

5

out of

5
 by
1974
Feliway works
My two cats have a tendency to stress each other when I have Feliway in the room they are calm and experience less stress. I use the spray as well as the diffuser. I recommend it for households with multi cats.
January 13, 2017
Rated

5

out of

5
 by
Lapatrona
Household of crazy cats
I am certain this product saved our home from a series of pee attacks. After relocating 2,000 to a new home, our cats were not happy. At least not until we plugged in the Comfort Zone diffuser. I will continue to use it just to keep the household happy.
January 11, 2017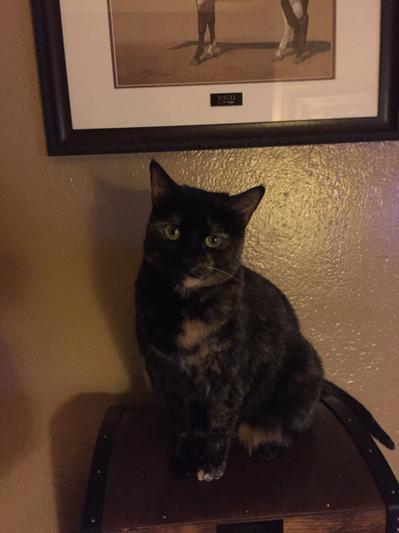 Rated

5

out of

5
 by
melsofla
I can tell when its time to replace
This product brings some peace to my house. There is a marked difference when it is time to refill. My two male cats start acting out towards each other when the Comfort Zones are empty and settle down quite a bit after I replace the empties. I have 9 cats in a 2700 sq ft house and 4 of my outlets yield the calming effect my cats and I deserve without drugs or unwelcome smells. I alternately replace a different one each week so there is a more continuous effect.
December 28, 2016
Rated

4

out of

5
 by
Susan
Seems to have helped...
One of my older cats ran away when one of our kittens grew up to be a bully cat. I eventually got my older cat back, but I was very concerned of having continued conflicts in our home (I have five cats) and of having my oldest cat run away again. I tried using this pheromone to keep everyone calm. I have been using it for 3 months now and it seems to have helped. I am still acclimating everyone, but the conflicts and aggressive behavior seem to have stopped.
December 28, 2016
Rated

3

out of

5
 by
Moonwhisper
Helpful and simple
Works good in some situations, not all. *********
January 2, 2017
Rated

5

out of

5
 by
Kate
It is working!
I recently bought a Feliway Cat Difuser as I had a cat who seemed to be displaying separation anxiety. Every time I would go away she would poop on my bed. That has not happened again and as a bonus she seems more social, i.e., sitting on my lap more often, "talking" to me. I got her and her sister when they were 8 weeks old. Her sister is a hyperactive calico. They both seem more relaxed. Chewy has the fasted delivery of anyone I've ever ordered from. Great customer service.
December 20, 2016