Dr. Elsey's Precious Cat Classic Litter
Was:

$29.14

Price:

$8.40 FREE 1-2 Day Shipping over $49

You Save:

$20.74 (71%)
Description
Precious Cat Classic...this is Dr. Elsey's original litter and is very popular with cat owners who want a hard clumping, low tracking litter. It features a larger, denser particle that stays in the litter box better than fine grain litters. It clumps very hard and will not break apart in the litter box. Clumps that break down leave small pieces in the litter box. The small pieces left behind are odor. The better the clump, the better the litter!
Key Benefits
99.9% dust free, hypo-allergenic natural litter
Contains no plant proteins
Hard clumping, superior odor control
Low tracking
Ideal for sifting/mechanical litter boxes
Cautions
Always wash your hands thoroughly after waste removal. A parasite sometimes found in cat feces can cause toxoplasmosis. Please do not flush cat litter in toilets or dispose of it outdoors in gutters or storm drains.

Special Note
Some products are changing from bags to boxes. You may receive either packaging until the transition is complete, but rest assured that you are receiving the same great litter!
Item Number

70030

Weight

18.0 pounds

Brand

Precious Cat

Litter & Bedding Type

Clay, Attractant

Litter Feature

Clumping, Unscented, Odor Control

Made in

United States
Instructions
Place about 3 inches of Precious Cat into a clean, dry litter box. This depth allows your cats to dig and cover their waste naturally.
Scoop out waste balls daily using a curved, slotted litter scoop. Throw away waste. DO NOT FLUSH!
Add Precious Cat as needed to maintain three inches in the box. Always wash your hands thoroughly after handling the litter box.
Pet lovers also bought...
Customer Reviews
Rated

4.4

out of

5

 by

33

reviewers.
Rated

5

out of

5
 by
Patton
Excellent Product
I have 2 cats and this litter is great. Absorbs well and very little odor.
January 13, 2017
Rated

4

out of

5
 by
Button
Best I have found
This is the best clumping cat litter I have found dust-wise . . . but I would still like to see more progress made in keeping dust to a minimum.
December 14, 2016
Rated

5

out of

5
 by
Mary
Good for finicky cats!
My cats were avoiding their litter box and switching to this litter has brought them back. Now they use only their box! I'm happy!
December 3, 2016
Rated

5

out of

5
 by
GLC1349
Excellent products
I have used several of the Dr. Elsey different types of litter for years and would recommend it to all.
November 9, 2016
Rated

5

out of

5
 by
Rhonda101
much less dust
I really like this litter. No fancy perfume smell yet absorbs odors. My cats are Himmys and they have problems with their pushed in faces with sneezing and such. Dust is almost completely gone. I think it helps with my sneezing as well. Tracking is almost gone too.
May 17, 2016
Rated

4

out of

5
 by
Catsfan
Good lower dust option
We have been trying out this litter for a couple of weeks and so far so good. The priority was less dust and tracking. Though it is impossible to have zero tracking or dust with this type of litter it is much better than others we have tried. Also the price was excellent.
May 10, 2016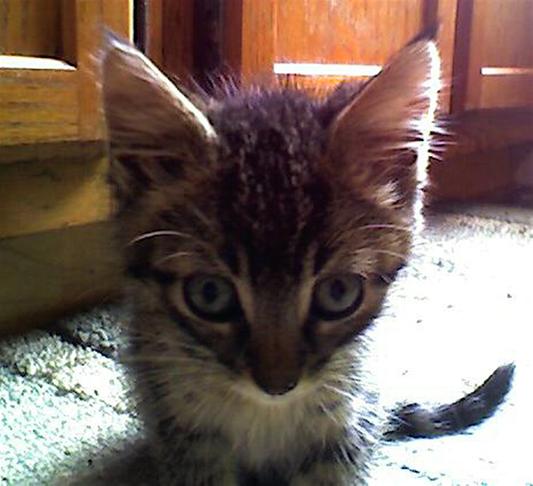 Rated

5

out of

5
 by
Huggie
Best litter
The best! We used to vacuum our hard wood floor 3 times a day , but no tracking it's the best cat litter ever!
May 21, 2016
Rated

3

out of

5
 by
Bannie
stays fresh
cats seem to like it, it stays fresh longer, but seems to remain in their paws ( tracks )
May 1, 2016