Grizzly Salmon Oil Dog & Cat Supplement
List Price:

$25.99

Price:

$18.99 FREE 1-2 Day Shipping over $49

You Save:

$7.00 (27%)
4-oz

8-oz

16-oz

32-oz

64-oz
Description
As dogs and cats age, they face increased risk of heart problems, stiffening joints and loss of zest and vigor. These health risks may be reduced by a diet consistently supplemented with readily accessible, long chain omega-3 fatty acids found only in cold water fish oils like e.g. Grizzly Salmon Oil. These omega-3 fatty acids are essential building blocks all dogs and cats need for maintaining a balanced metabolism. Scientific studies also show these fatty acids help maintain the immune system. Starting puppies and kittens out with a healthy balance of omega-3 and omega-6 fatty acids is a great way to ensure proper nutrition that can contribute to a long and strong life. Grizzly Salmon Oil supplies a daily supplement rich in EPA and DHA - the right omega-3 fatty acids. Grizzly is a natural way to protect and support the health of your dog and cat!
Key Benefits
Suitable for both cats and dogs of all life stages (even though bottle states Dog Food Supplement) 
Rich flavor dogs and cats love!
Supports general vitality!
Omega-3 fatty acids EPA and DHA
Helps keep your dog or cat's skin healthy
Healthy skin generally results in less itching and less shedding
Once opened, oil lasts 8-months if refrigerated, 4-months if not
Item Number

47558

Weight

1.0 pounds

Lifestage

Kitten, Puppy, Adult, All Stages

Made in

United States

Supplement Form

Liquid
Nutritional Info
Ingredients
Natural Salmon Oil.
Pet lovers also bought...
Customer Reviews
Rated

4.7

out of

5

 by

611

reviewers.
Rated

5

out of

5
 by
Laszilolo
Try it-you will not be disappointed!
After researching Omega fats on line I was motivated to try Grizzly Salmon Oil by all the positive reviews. My 12-1/2 year old vizsla was suffering from weight loss my vet could not diagnosis after several different tests and procedures. His previous soft shiny coat became dry with lots of dander and he had excessive shedding year round. I would run my hands down his back to "polish" him as I've always done and come up with a handful of hair. I have been giving both my vizsla's Grizzly Salmon Oil for just about two weeks now. They can be fussy eaters but like the taste of the Oil. It is very easy to dispense with the pump. Most importantly when I "polished" him this morning there was noticeably less shedding and no dander! Also, although he is still skinny he has gained a few pounds and no longer looks like skin and bones. I'm sorry this is so long but I hope it will help your pets if they have these issues! P.S. As usual Chewy had the best price of all the on line sources I checked!
October 5, 2016
Rated

4

out of

5
 by
DjangosMom
For Anti-Inflammatory Benefits
My pup seems to not mind this at all. He's been on fish oils made for humans (Nature's Bounty 1400) all his life and he's only a little over 2 years old. I just got tired of cutting 2 to 3 pills and squirting it onto his food, so I gave this a go given all the great reviews. So far so good. He's 83 lbs so he gets 2 squirts in his AM meal and 1 with his PM meal. I can't tell any difference EXTERNALLY as he's always had soft beautiful shiny coat, bright eyed and playful. Who knows if it even really helps with inflammation?! I give him fish oils mainly for its anti-inflammatory benefits. My "little big guy" suffers from congenital severe bilateral hip dysplasia and post op 3 knee surgeries from luxating patellas less than 6 months ago. He's an orthopedic nightmare but 100% pure love and joy! Because he is raw-fed and mainly eats chicken, beef, turkey, and pork, I will continue to supplement his diet with fish oils such as this to ensure he's not lacking any essential fats found in fish.
May 1, 2016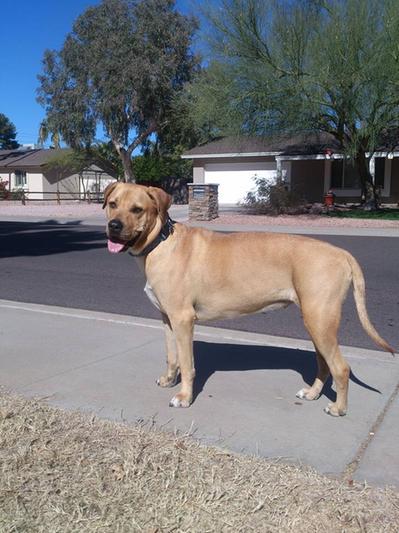 Rated

5

out of

5
 by
Greenie61
If you need help with skin/coat for allergy reasons it's great.
Our dalmatian has a fabulous coat and this Salmon oil has helped since we first started using it at our Vets suggestion almost 5 years ago. Just mix in her food.
January 20, 2017
Rated

5

out of

5
 by
DianeZ
Great for skin and coat
I used to have skin issue till I started using grizzly salmon oil, but now they are gone and all have amazing soft coats
January 17, 2017
Rated

2

out of

5
 by
Wmom
Smelly
Unless you like the smell of fish oil, get the pills and stead. This stuff is stinky.
January 14, 2017
Rated

5

out of

5
 by
ElJay
Great for my puppy
I have an old dog and a new puppy and I add this to the puppy's food so they can eat the same all life stage food. I also add it to my old girl's food as well.
January 11, 2017
Rated

5

out of

5
 by
HappyGSD
Great Product
We began using this with our 8 week old German Shepherd. It has been great for his coat. His coat is shiny, soft and he does not shed very much. He loves the taste, and gets excited when he sees the bottle. I would recommend to any dog owner.
January 10, 2017
Rated

4

out of

5
 by
DianeN
Great product for dogs
I was recommended this product for my dog. Love that it's a liquid you just pump out. My dog seems to like it.
January 14, 2017