Hill's Prescription Diet c/d Multicare Urinary Care with Chicken Canned Cat Food, 5.5-oz, case of 24
List Price:

$55.79

Price:

$46.49 FREE 1-2 Day Shipping over $49

You Save:

$9.30 (17%)
Description
A healthy bladder starts with the right balance of vital nutrients. Excess minerals can encourage the formation of crystals in the urine, which may lead to the creation of bladder stones. They can cause discomfort and lead to more serious problems that require the care of a veterinarian. Hill's nutritionists & veterinarians developed Prescription Diet c/d Multicare clinical nutrition specially formulated to support your cat's urinary health. In fact, c/d Multicare is clinically tested nutrition to lower the recurrence of most common urinary signs by 89%.
Key Benefits
Clinical nutrition specially formulated to support your cat's urinary health and lower the recurrence of most common urinary signs by 89%
This irresistible food makes it easier for you to bond with your pet with a gently cooked, easy to eat pate and natural ingredients with added vitamins and minerals
Dissolves struvite stones in as little as 7 days (average 27 days) and reduces the risk of struvite & calcium oxalate stones
Promotes desirable urine pH levels and has controlled levels of magnesium, calcium, & phosphorus
Enriched with antioxidants, potassium citrate & Omega-3 fatty acids and recommended for lifelong feeding of adult cats
Special Note
Hill's Prescription Diets require a veterinary prescription. This product will not be shipped until a copy of a valid prescription authorization is faxed to 1-800-619-7973 or e-mailed to rx@chewy.com.
Item Number

69865

Food Texture

Pate

Brand

Hill's, Science Diet

Food Form

Wet Food

Lifestage

Adult

Made in

United States

Special Diet

Prescription Food
Nutritional Info
Ingredients
Pork By-Products, Water, Pork Liver, Chicken, Rice, Corn Starch, Oat Fiber, Chicken Fat, Fish Meal, Corn Gluten Meal, Chicken Liver Flavor, Calcium Sulfate, Guar Gum, Fish Oil, Brewers Dried Yeast, Dextrose, Dl-Methionine, Choline Chloride, Vitamins (Vitamin E Supplement, Thiamine Mononitrate, Pyridoxine Hydrochloride, Niacin Supplement, Calcium Pantothenate, Vitamin B12 Supplement, Riboflavin Supplement, Biotin, Folic Acid, Vitamin D3 Supplement), Potassium Chloride, Taurine, Cysteine, Dried Egg Yolk, Minerals (Zinc Oxide, Ferrous Sulfate, Manganous Oxide, Calcium Iodate), Glycine, Iodized Salt, Potassium Citrate, Calcium Carbonate, Beta-Carotene.
Caloric Content
163 kcal/5.5 oz can
| Guaranteed Analysis | |
| --- | --- |
| Crude Protein | 8.5% min |
| Crude Fat | 3.5% min |
| Crude Fiber | 1.0% max |
Feeding Instructions
Adjust feeding amounts as necessary to maintain optimal weight. If you are unsure, ask your veterinarian. For best results & safety practices: Cover and refrigerate unused portion. Gradually transition to your pets new food over a 7 day period. Exclusively feed the recommended Prescription Diet dry food, wet food and treats. Keep fresh water available at all times. Have your veterinarian monitor your pets condition.
Transition Instructions
A gradual transition to a new pet food is important to avoid digestive upset. To transition, mix your pet's current food with the new food. Over 7 days, gradually decrease the amount of the current pet food while increasing the amount of new pet food. In some cases, your veterinarian may recommend no transition or a shorter transition time.
Pet lovers also bought...
Customer Reviews
Rated

4.7

out of

5

 by

234

reviewers.
Rated

5

out of

5
 by
Mags
Life saver
Our male Maine Coon mix was near death from crystals building in his urethra. He went through a procedure and then the veterinarian prescribed this food. He has been on it for a few years now, and is doing great. A confession, we have other cats and can't keep them away from his food. Believe it or not, two others are experiencing improved health as well beyond urinary health.
August 24, 2016
Rated

5

out of

5
 by
Dsmom
Fat happy cat
Chewy is great for all pets. They have everything I need to keep our pets happy.
September 7, 2016
Rated

5

out of

5
 by
LindaLee
Great for felines,with urinary issues.
This a great product,as long as you have a script from your vet.
September 7, 2016
Rated

2

out of

5
 by
BIGGESTLJ
Not as tasty / healthy as the Chicken & Veggie Stew version
In summary, my cat who is usually not picky does not like it. The texture is very different from the c/d Chicken & Veggie Strew version - where you can see white chicken breast and veggies in clear soup. Instead the Chicken canned food looks like grounded brown mud - you can hardly tell what's in there. Background: Buburu was prescribed Hill's c/d diet after his first (and hopefully the last) blocked bladder incident last month. He used to be on a mix of grain-free dry food and BFF pouches, and now switched to grain-free wet food (BFF+Nutro+Sheba+Hill' c/d) entirely. He loves Hill's c/d Chicken and Vegetable Strew (2.9oz). So I bought the more economical 5.5 oz.
July 1, 2016
Rated

5

out of

5
 by
Kittycatcleo
Great Food - UT problems or not
Our two 14 year old cats act like kittens. They are both so healthy and I attribute it to this food. One cat almost died twice with urinary track blockage before we started this food. After 5 years on this food no problem at all!
August 23, 2016
Rated

4

out of

5
 by
LindaMC
Good
I bought this product because my cat has a UTI. I cannot get this product in a can at my local pet stores. Found it here on Chewy and am very happy I did.
August 20, 2016
Rated

5

out of

5
 by
Catmom
Cats seem to like it
Vet recommended we change our aging cats diet to CD formula when they started getting frequent UTIs. They seem to like this food and time will tell if their UTIs diminish.
August 16, 2016
Rated

5

out of

5
 by
Zena
My cat loves this food
My cat who had UTI problems until I took him to his vet hasn't had any UTI trouble since I've been feeding his CD canned and dry. He loves this flavor, chicken.
August 12, 2016
Rated

4

out of

5
 by
Otto
Our cat loves it but...
Wish it come in smaller cans. He'll only eat it fresh out of the can so its kind of wasteful. But he's a different cat now and going pee normal!
August 12, 2016
Rated

4

out of

5
 by
Salem05
Descent cat food for urinary issues
I have a 12 year old female who has difficulty with urinary crystals. Balancing her diet has bee difficult and this food has definitely helped to keep her urinary system in better health. I only gave it 4 stars because this food lacks some nutritional values that cats need. I've done a lot of research with cat vets and have discovered that keeping a cat on the most natural diet (ie: raw diet) is best. Unfortunately this is out of my budget at the time. Canned food is the second closest to a natural diet. So I alternate my fur baby's diet between C/D and a grain free canned cat food (I've used Newman's Own and Taste of the Wild). She does well with this combination and it doesn't break the bank!
May 7, 2016
Rated

5

out of

5
 by
Traci47
Both cats love it.
The food has good texture and both boys seem to love it. Only one suffered with struvite crystals in the past but hope it works to prevent future flare-ups for him and his brother.
August 4, 2016
Rated

5

out of

5
 by
Furrycat11
Wonderful product
Great product! My cat was prescribed this food by our vet because he had crystals in his urine and was urinating blood. Within a a week, his urine cleared up and crystals disappeared. Our cat is healthy and happy now. I still continue to feed him Hills prescription diet to prevent any future blockages.
July 19, 2016
Rated

5

out of

5
 by
PixAtPlay
Home Delivery is the Bomb!
Sign up online was easy for home delivery of Hills Science Diet prescription cat food. Chewy took care of calling the vet for the prescription info. We get the cans and those cases are heavy. Not only do I save a little money, it saved me a lot of hassle of going to vet and carrying heavy cases. I didn't have to remember to call the vet to set aside the food and then drive to the vet, wait in line to pay, wait wait wait for the receipt that takes forever, then carry the heavy cases to my car, get home & unload them and carry all down the stairs at my place. Really, was wonderful to just get home and find them there safely waiting by my front door. When you're really busy and already frazzled from freeway traffic and life in general, it's nice when one chore goes away. I think I'm going to really like chewy.com. <3
March 5, 2014
Rated

5

out of

5
 by
teacupsmommy
Saved my cat's life.
I have had two cats who needed this diet. Science Diet kept Joshua alive till he was twenty one years old and my second cat Jake was listless and not playing at all. He started bleeding when he urinated and I rushed him to the vet. He was diagnosed with crystals and I cried. The vet put him on the food that dissolved the crystals and then we switched to this food. Jake became a playing madman. Attacking my futon because he felt so good. I had been so worried about him. He plays now, is affectionate and feels so good. Hill's has saved his life and also given him a life that is happy. I couldn't be happier about how he is doing.
April 15, 2016
Rated

5

out of

5
 by
Boots
My cat prefers this one and not the stew.
He did not like the stew, he leaves all the chunks on the plate and licks up the liquid
July 6, 2016
Rated

5

out of

5
 by
westpart
Nice Dry Food Alternative Prevents Bladder Stones
My tabby is on a special C/D diet to prevent crystal formations in his urinary tract. I was concerned because he was tired of his C/D kibble and kept eating my other cat's food. I got a case of this canned C/D and he just about inhales it. It looks so tasty I almost put some ketchup on it and tried it myself. The cats are just like us; you can only eat so much oatmeal for breakfast every morning. I would strongly recommend this product for C/D recipients who have dry food burnout and require urinary care. I'm still mixing dry and canned to get rid of my C/D kibble overstock, but I think one can per day is more than adequate for my mature 8 pounder. Don't leave any servings out after meal time or the flies will think it's manure and lay eggs in it.
April 25, 2015
Rated

5

out of

5
 by
MarkA
Initial concerns
My 13 yo tuxedo cat just got over a second bout of urethral crystals. He isn't much on wet food and I have previously had to add dry to get him to eat. The Hills presented no hesitation and he is now 2 months past the blockage. Keeping my fingers crossed.
June 10, 2016
Rated

2

out of

5
 by
Jean
The Jury is Still Out
Smokey is eating a combination of both the wet and the dry Urinary Care formulas. She hates the wet, but I feel some wet is necessary. The taste and the texture are not her favorites. Sometimes she eats and it comes back up within minutes. Wish their was another wet mixture to try. I am hanging out for the 27 days (we are just on week 2 of the wet). There are still some urinary problems that need resolving...hoping your product does the trick. She likes the dry okay, but still craves other foods which I cannot give. Is there any treat that we can give in conjunction with this formula?
April 4, 2016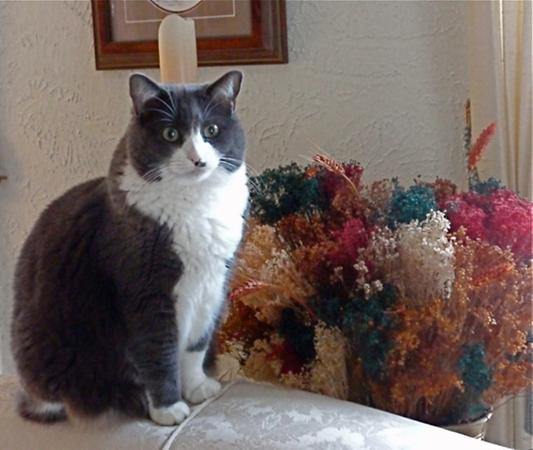 Rated

5

out of

5
 by
Manx
Hills C/D chicken canned cat food.
Since I have three cats and refuse to separate them at feeding time, they are all eating Hills C/D chicken ( and another flavor) and all seem to really like it. No half full bowls left behind.Glad I tried it.
June 14, 2016
Rated

4

out of

5
 by
jbot
Amazingly, my two cats liked it from the start.
I was very upset to find one of my two brother cats had some UTI issues, and the vet recommended Hills CD brand. IN the past, my other cats had hated prescription cat food...but they seem to like this, even by itself. Of course I mixed in a little of the Hills into their old Friskies canned food little by little, but within 2 weeks they were happy to eat the Hills chicken flavor by itself. Am hoping they'll like other flavors as well. Expensive, 3 or 4 times the cost of ordinary cans, but worth it to avoid UTI issues for your cats. Plus the higher quality means they are satisfied with eating less.
March 9, 2016
Rated

5

out of

5
 by
Devika10
Helping Kitty feel better
Vet prescribed this food for the cat due to some urinary issues. He loves it and can't wait to eat it every day. Shipping was super fast and customer service was very helpful.
June 6, 2016
Rated

3

out of

5
 by
Venicefemme
Not same as chick stew!
I bought this after great success w/chicken and veggie stew (my cat did a total turnaround-loved it, ate, felt better) Wanted a 5 oz can, as we flew through the 2 oz. I saw 'chicken' and thought it was the same. Cat hates this one. Won't eat it, has vomited. Back to square 1:(
May 31, 2016
Rated

3

out of

5
 by
Froggyn
So so
After the first few days 3 out of 5 cats would not eat it. Just sniff and walk away.
June 6, 2016
Rated

5

out of

5
 by
Persiancats
Prescription food
My cats love this food. It's moist and they love the chicken flavor. We also give them the dry formula but they cry like little babies for this wet food. It also will keep them healthy with their urinary tract.
May 30, 2016
Rated

5

out of

5
 by
LaniLuminous
The best option for urinary issues
I've tried all the prescription food brands and flavors for urinary issues, and this one is the most preferred by my cats. My male cat had cystitis, kidney stone sludge, and eventually a PU surgery. Eating this food increases his thirst, so he drinks and urinates more. He has not had any more urinary issues since going on this diet.
April 27, 2016
Rated

5

out of

5
 by
Robin61
Yum!
So thankful my little girl loves this food! She has a serious condition with stones and this is giving me some extra time with her.
May 18, 2016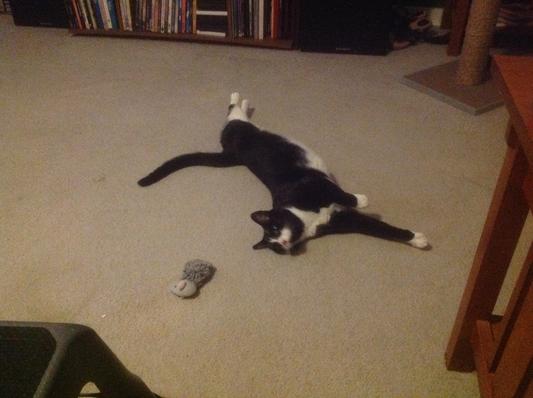 Rated

4

out of

5
 by
Buzzy
Disolved Struvite Crystals!
This food cleared up my 7 yr old male cats blockage within one week! After 3 months of suffering and 4 visits to the vet, expensive test, pain meds, antibiotics, and IV's this food was the only thing that worked. He loves this flavor the best but he will eat the stew if I mash it up into a pate'. I had him on Blue Holistic for a year when he blocked. So grateful that he is better, I just wish this food contained better quality ingredients.
March 29, 2016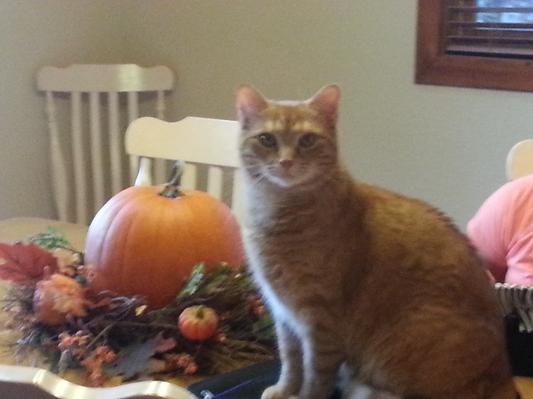 Rated

5

out of

5
 by
Tootie
This product has healthy ingredients for my cat.
This product saved my cats life! He absolutely loves this food and constantly wants to eat !
May 20, 2016
Rated

5

out of

5
 by
Tirtz
They love it. .
Carmella needs a special diet. Her sister does not. Both Carmella and Minnie love Hills Rx chicken.
May 15, 2016
Rated

5

out of

5
 by
pixiust42
Great Food
My cat was always healthy so it took me by surprise when he got sick with urinary stones. He had surgery and the vet told me that he needs to be on a food for urinary problems. He loves this food so much. It is expensive and it I am on a budget so I only give him one can a day split between two feedings. Then prescription dry food between meals. Chewy does have the best prices and I don't have to worry about them being out of it like I do when I buy it from my vet. Plus, like someone else said it's so much easier to get this delivered than going to the vet to get it. I'm very grateful for the people at Chewy. They make it so easy to order even prescription food. Thank you!
December 15, 2014