Hill's Prescription Diet c/d Multicare Urinary Care with Ocean Fish Canned Cat Food, 5.5-oz, case of 24
List Price:

$55.79

Price:

$46.49 FREE 1-2 Day Shipping over $49

You Save:

$9.30 (17%)
Description
A healthy bladder starts with the right balance of vital nutrients. Excess minerals can encourage the formation of crystals in the urine, which may lead to the creation of bladder stones. They can cause discomfort and lead to more serious problems that require the care of a veterinarian. Great tasting Hill's Prescription Diet c/d Multicare Urinary Care with Ocean Fish was developed by nutritionists and veterinarians to help support your cat's urinary tract health. It contains the right balance of vital nutrients to help improve most lower urinary tract conditions without the need for surgery and can be fed long term as a way to reduce the recurrence of urinary stones.
Key Benefits
Clinical nutrition specially formulated to support your cat's urinary health and lower the recurrence of most common urinary signs by 89%
This irresistible food makes it easier for you to bond with your pet with a gently cooked, easy to eat pate and natural ingredients with added vitamins and minerals
Dissolves struvite stones in as little as 7 days (average 27 days) and reduces the risk of struvite & calcium oxalate stones
Promotes desirable urine pH levels and has controlled levels of magnesium, calcium, & phosphorus
Enriched with antioxidants, potassium citrate & Omega-3 fatty acids and recommended for lifelong feeding of adult cats
Special Note
Hill's Prescription Diets require a veterinary prescription. This product will not be shipped until a copy of a valid prescription authorization is faxed to 1-800-619-7973 or e-mailed to rx@chewy.com.
Item Number

69857

Food Texture

Pate

Brand

Hill's

Food Form

Wet Food

Lifestage

Adult

Made in

United States

Special Diet

Prescription Food
Nutritional Info
Ingredients
Pork By-Products, Water, Pork Liver, Ocean Fish, Rice, Oat Fiber, Corn Starch, Chicken Fat, Corn Gluten Meal, Chicken Liver Flavor, Fish Meal, Guar Gum, Calcium Sulfate, Dextrose, Fish Oil, Dl-Methionine, Potassium Chloride, Brewers Dried Yeast, Vitamins (Vitamin E Supplement, Thiamine Mononitrate, Pyridoxine Hydrochloride, Niacin Supplement, Calcium Pantothenate, Vitamin B12 Supplement, Riboflavin Supplement, Biotin, Vitamin D3 Supplement, Folic Acid), Choline Chloride, Cysteine, Taurine, Dried Egg Yolk, Glycine, Calcium Carbonate, Potassium Citrate, Iodized Salt, Minerals (Zinc Oxide, Ferrous Sulfate, Manganous Oxide, Calcium Iodate), Beta-Carotene.
Caloric Content
147 kcal/5.5 oz can
| Guaranteed Analysis | |
| --- | --- |
| Crude Protein | 8.5% min |
| Crude Fat | 3.0% min |
| Crude Fiber | 1.0% max |
Feeding Instructions
Adjust feeding amounts as necessary to maintain optimal weight. If you are unsure, ask your veterinarian. For best results & safety practices: Cover and refrigerate unused portion. Gradually transition to your pets new food over a 7 day period. Exclusively feed the recommended Prescription Diet dry food, wet food and treats. Keep fresh water available at all times. Have your veterinarian monitor your pets condition.
Transition Instructions
A gradual transition to a new pet food is important to avoid digestive upset. To transition, mix your pet's current food with the new food. Over 7 days, gradually decrease the amount of the current pet food while increasing the amount of new pet food. In some cases, your veterinarian may recommend no transition or a shorter transition time.
Pet lovers also bought...
Customer Reviews
Rated

4.5

out of

5

 by

145

reviewers.
Rated

5

out of

5
 by
grafixgirl75
Life Saver
My cat developed bladder stones and would not eat any of the prescribed foods. She got critically dehydrated until we tried this food. After a weekend stay at the vets and switching to this food she is home now and stone free. I highly recommend this food.
November 14, 2016
Rated

3

out of

5
 by
Crissy57
I wish my cats liked it
This is a good product for kitties with urinary crystals, however there are only two flavors available in the canned pate. My cats do not like either of them very well... but when that is all i offer besides the dry food, they will pick at the canned ocean fish flavor a little bit. They all hate the stew flavors. Even the stray cats would not eat what my cats turned down. I only recommend it due to the fact that it is c/d and prescribed by my cat's Dr. You would think that it could be made more appealing for cats.
November 3, 2016
Rated

5

out of

5
 by
furbz18
very helpful
my cat furby had a problem with urinary tract infections from the day he was born. we have tried so many different foods both wet and dry. finally after 3 years our vet told us to try a prescription hills diet. he hasnt had any problems and is healthier than ever. although he only likes ocean fish flavor, i wish they came in smaller portions.
October 30, 2016
Rated

5

out of

5
 by
FurMom
Glad to see they love it!
Was worried that cats would have to be on Rx food for lifetime & wouldn't like it, but they beg for more!
October 28, 2016
Rated

5

out of

5
 by
Sherry
Cats love the food
All of our cats wants to eat the food, ut we can not afford to give to all six of them. We only give it to the more frail ones.
October 26, 2016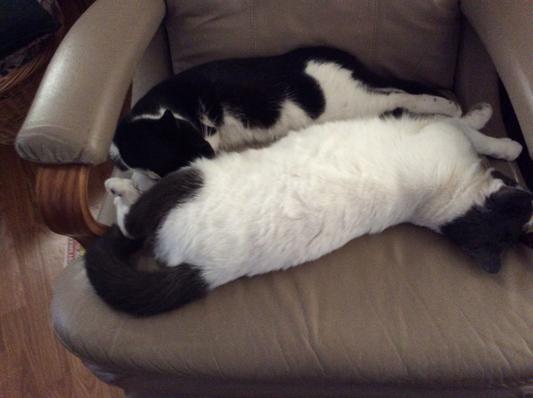 Rated

5

out of

5
 by
kittybootsparental
Still going at 17 -1/2
A couple years ago old kitty Boots was having recurring kidney/urinary issues. She's in pretty good shape for her age, but each episode put her off her food and usually resulted in a yowling, growly, stressful vet trip and blood work, sometimes with overnight stays and usually requiring welding gloves. The vet recommended the C/D prescription food and while the canned requires a bit more maintenance than dump-n-go dried (she runs better on canned), I can easily be home at lunch for the mid day feeding. Since the change she's back to being a low maintenance kitty (considering she's nearly old enough to vote, species-discriminatory legal issues aside). The site was easy to navigate, delivery was inside the expected transit time and after her usual week of deciding that the new lot number on the cans really doesn't make any difference, she is eating as well as ever, maybe even more. I will be placing another larger order shortly.
November 3, 2013
Rated

5

out of

5
 by
mlr513
Great for urinary issues
My cat had crystals in your urine and I was instructed by my vet to feed him ONLY this food. Two weeks (and an antibiotic) later, his urine was all clear. He's not that fond of the taste but has adjusted well. Good thing since he's on it for life. Thanks so much for the superb shipping time and great prices. Wonderful customer service as well.
October 13, 2016
Rated

5

out of

5
 by
cat6mom
cats love this food
My cats love this food, even the ones that are not suppose to be eaten it.
October 17, 2016
Rated

5

out of

5
 by
anniem831
My cat loved it right from the start
My female cat, Lucy, has suffered with recurrent UTIs since we adopted her. We took her to a new vet who recommended Hill's cd food. I have tried EVERYTHING else thus far with no long term success, so i decided to try the Hill's cd. Lucy loves it and went through the sample cans we bought from the vet for over $2.00/can pretty quickly, so I ordered a case of the fish and a case of the chicken from Chewy.com at a GREAT price! I will have to give it time to see if this food prevents future urinary tract problems. Lucy has been on it for a month and she is still eating it with no problems so far. And I highly recommend Chewy.com for service and price above any other site I have ordered from. Their staff was so nice and over-the-top helpful from getting Lucy's prescription ok'd by the vet to following up to let me know when the food had shipped. Plus their name is sooooo cute...chewy.com...i love saying it...... LOL
October 10, 2014
Rated

5

out of

5
 by
jelllybean
cat wont eat
My cat wont eat this. I had two flavors. Good product...dumb cat.
October 14, 2016
Rated

4

out of

5
 by
Sharmo423
My cats
Love it. I personally didn't like the taste. Lol. (That's a joke) they love the wet. They're not crazy about the dry ocean fish.
September 26, 2016
Rated

5

out of

5
 by
Jerrysmom
Stellar Service
My cat already liked the food but remembering to get to the vet before I ran out was a challenge. Then, when I would get to the vet, they were out! Chewy had a coupon and a discount for auto-shipping. I couldn't be happier! Very fast, free shipping!
September 20, 2016
Rated

5

out of

5
 by
4winston7
Love the Chewy.com Convenience
My newest rescue required this product to prevent further problems/surgery. It's not so much the product I want to rave about; it's the Chewy shipping service. It's great to be able to purchase in quantity AND have it shipped to my door at no additional charge. Definitely recommend Chewy.com!
September 7, 2016
Rated

5

out of

5
 by
mary
my cat loves this
It was easy to do. I called, and got a very friendly and informed person and the order came in just a few days, and I saved money from the price at the vets office. I appreciate the entire process.
September 9, 2016
Rated

3

out of

5
 by
Jonesy24
Special Urinary Food
My cat was very bored with the Royal Canin SO wet food. Hills offers a nice variety.
September 6, 2016
Rated

5

out of

5
 by
stampit3d
Just what I ordered
Got the CD cat food in two days. There were just 3 dented cans (which the company did offer to replace, but I`m sure the food is fine, so I declined their offer) Not sure how they became dented, but it must have been in the canning process, as the packaging was ample to have kept them from harm....so it is not Chewy`s fault, and we will order form them again.
August 22, 2016
Rated

5

out of

5
 by
CTMOM
Hills CD formula wet can food
Exact same product that I have been ordering thru my Vet. Much more convenient to have this shipped to the home. Same price, too.
August 31, 2016
Rated

4

out of

5
 by
Billy
This product was recommended by my vet
This product was recommended by my vet. Since it an item my cat needs to eat, sometimes I have to mix it with commercial food so he will eat it. Not sure why he doesn't like it sometimes.
August 18, 2016
Rated

5

out of

5
 by
Catmom
Cats seem to like it
Vet recommended that we change our aging cats diet to CD formula when they started getting frequent UTIs. They seem to like the food and time will tell if their UTIs improve.
August 16, 2016
Rated

5

out of

5
 by
LuckyDad
Great product, getting my sick cat back to healthy
It is working for my guy. He's recovering (in third month now) from a poisoning scare, his kidneys were in bad shape and evidence of struvite crystals forming. He was crying in pain, having difficulty urinating and going down hill, not wanting to eat anything. We started with a couple of cans of this: Hill's Prescription Diet c/d Multicare Urinary Care, from the vet. Once we knew he would eat it we ordered a flat case from here (Chewy.com) and could not be happier. Pricing is the best we've found. It took a couple of days for the 'script to process, delivered within days of that and now my big guy is looking good and being active with us once again. He will even eat it cold, right out of the fridge, so I guess that says something about its appeal.
April 20, 2016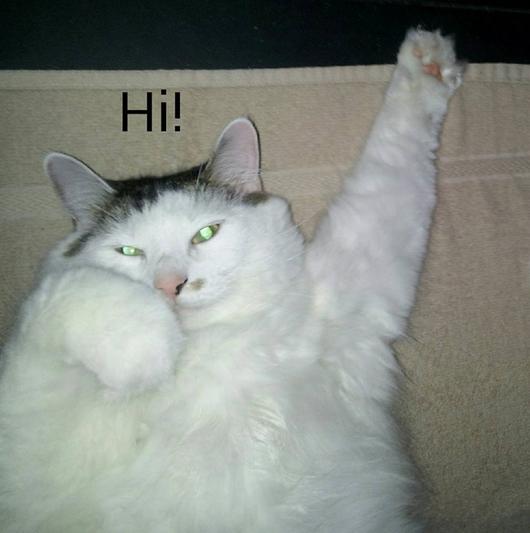 Rated

4

out of

5
 by
Cassieb81
Good product
Product is as expected. My sister uses it as well. Only problem I had was that my cats wouldn't eat it. They would smell it and walk away. Guess they are just food snobs.
August 19, 2016
Rated

5

out of

5
 by
Teresa7417
Great wet food option for sensitive digestive system
My cat had severe urinary infections. This is a good option for the occasional wet food and he actually likes it. Happy kitty - happy mommie!
August 19, 2016
Rated

5

out of

5
 by
Cookie
Canned Prescription Food
Pop top cans new easy to open. My cats go crazy over the flavor. Only 2 flavors available currently but cat's don't seem to mind the limited flavors. Very convenient ordered through the internet delivered to my door.
August 12, 2016
Rated

5

out of

5
 by
Kittymomma1
Very moist & tasty
That review summary sounds like I've tasted it, but I'm really just going on the smell and our kitty's reaction to it. He was put on this product by our vet due to FLUTD symptoms. He's doing well on it & loves it! As do our other kitties..they steal mouthfuls!
August 2, 2016
Rated

1

out of

5
 by
Melissa864
Max said this product is nasty
Max my cat does not like this at all. I wasted $42 bucks buying this to help him with his problem and he will not eat it. You would think for the price Hills would make it taste great. Wish I would have read other reviews before purchase.
July 30, 2016
Rated

4

out of

5
 by
catlover
recommend, but with some hesitation
Two of my six cats need the c/d prescription diet to prevent urine crystals. The expenses really add up, and now the food bill is higher than ever. However, I'm thankful that a food can prevent more serious problems! I buy the largest bag of the dry prescription diet but wanted some canned to mix in for a treat. The chicken flavor consisted of chopped pieces in a gravy. I prefer the texture of a pate. My second order included a case of the cans of "with ocean fish." I'm not sure they like it as much -- but it's OK. Unfortunately, it doesn't smell very good. Cheaper canned foods have at least a somewhat appetizing smell. This doesn't smell spoiled, just not good. But if it does the job and they'll eat it, it's worth it. I wish there was another flavor to try but I think that's it.
January 10, 2016
Rated

4

out of

5
 by
scarlett
He'll eat it!!
After a week long hospitalization for bladder crystals, Hill's Prescription Diet c/d was recommended for our male cat. He is rather fussy, but will eat the fish flavor, even when mixed with his medication! Also, the price was the best I could find!
July 25, 2016
Rated

5

out of

5
 by
Fritz
excellent
My first order came very quickly and I was happy they had the products I needed.
August 5, 2016
Rated

4

out of

5
 by
Maggie
Good Product
My cats have been eating Hills Rx diet for a few years and it has warded of urinary tract infections. My kitties like it but don't love it.
July 18, 2016
Rated

5

out of

5
 by
courtneylotr
Cats like it and it is a good price
My cats are enjoying this flavor and the price - for a prescription food - isn't bad. In fact, it is slightly cheaper than the "good" food I was serving them before I had to feed them with this particular diet!
July 1, 2016