Hill's Prescription Diet c/d Multicare Urinary Care with Chicken Dry Cat Food
List Price:

$81.59

Price:

$67.99 FREE 1-2 Day Shipping on this item

You Save:

$13.60 (17%)
4-lb bag

8.5-lb bag

17.6-lb bag
Description
A healthy bladder starts with the right balance of vital nutrients. Excess minerals can encourage the formation of crystals in the urine, which may lead to the creation of bladder stones. They can cause discomfort and lead to more serious problems that require the care of a veterinarian. Great tasting Hill's Prescription Diet c/d Multicare dry food was developed by nutritionists and veterinarians to help support your cat's urinary tract health. It contains the right balance of vital nutrients to help improve most lower urinary tract conditions without the need for surgery. This formula can be fed long-term as a way to reduce the recurrence of urinary stones and is ideal for multiple cat households.
Key Benefits
Clinical nutrition specially formulated to support your cat's urinary health while also managing stress
Clinically tested nutrition to lower the recurrence of most common urinary signs by 89% and promote desirable urine pH levels
Dissolves struvite stones in as little as 7 days (Average 27 days) and reduces the risk of struvite & calcium oxalate stones
Controlled levels of magnesium, calcium, & phosphorus and enriched with antioxidants, potassium citrate & Omega-3 fatty acids
Recommended for lifelong feeding of adult cats
Special Note
Hill's Prescription Diets require a veterinary prescription. This product will not be shipped until a copy of a valid prescription authorization is faxed to 1-800-619-7973 or e-mailed to rx@chewy.com.
Item Number

69864

Weight

17.6 pounds

Brand

Hill's

Food Form

Dry Food

Lifestage

Adult

Made in

United States

Special Diet

Prescription Food
Nutritional Info
Ingredients
Chicken, Whole Grain Corn, Corn Gluten Meal, Whole Grain Wheat, Brewers Rice, Pork Fat, Chicken Meal, Egg Product, Pork Flavor, Soybean Oil, Fish Oil, Lactic Acid, L-Lysine, Calcium Sulfate, Potassium Chloride, Choline Chloride, Dl-Methionine, Potassium Citrate, Vitamins (Vitamin E Supplement, Niacin Supplement, Thiamine Mononitrate, Calcium Pantothenate, Pyridoxine Hydrochloride, Vitamin A Supplement, Riboflavin Supplement, Biotin, Vitamin B12 Supplement, Folic Acid, Vitamin D3 Supplement), Taurine, Minerals (Ferrous Sulfate, Zinc Oxide, Copper Sulfate, Manganous Oxide, Calcium Iodate, Sodium Selenite), Iodized Salt, Mixed Tocopherols for Freshness, Natural Flavors, Beta-Carotene.
Caloric Content
349 kcal/cup
| Guaranteed Analysis | |
| --- | --- |
| Crude Protein | 30.0% min |
| Crude Fat | 13.0% min |
| Crude Fiber | 1.6% max |
| Calcium | 0.57% min |
| Calcium | 0.95% max |
| Phosphorus | 0.5% min |
| Phosphorus | 0.9% max |
| Magnesium | 0.04% min |
| Magnesium | 0.09% max |
| Omega 3 Fatty Acids | 0.35% min |
Feeding Instructions
Adjust feeding amounts as necessary to maintain optimal weight. If you are unsure, ask your veterinarian. For best results & safety practices: Gradually transition to your pets new food over a 7 day period. Exclusively feed the recommended Prescription Diet dry food, wet food and treats. Keep fresh water available at all times. Have your veterinarian monitor your pets condition.
Transition Instructions
A gradual transition to a new pet food is important to avoid digestive upset. To transition, mix your pet's current food with the new food. Over 7 days, gradually decrease the amount of the current pet food while increasing the amount of new pet food. In some cases, your veterinarian may recommend no transition or a shorter transition time.
Pet lovers also bought...
Customer Reviews
Rated

4.8

out of

5

 by

545

reviewers.
Rated

5

out of

5
 by
Mrlunch
Easy
My cat has this particular food prescribed for him. We moved to a new area and I didn't realize i needed a vet prescription to buy it. I called our old vet and it is very easy to order this food on Chewy. There is a place to put you cats vet contact info in the ordering form. Chewy will contact the vet to make sure it all above board. This was really helpful as I have not taken to their new vet yet. And during the move I didn't realize their dry food was low.Plus love that it was delivered!
November 21, 2016
Rated

5

out of

5
 by
Olafandchewy
Works great for both cats
I have one cat that requires a special urinary diet. But the other doesn't. Since we free feed, it was important that both were on a food that would keep them healthy. This was recommended by our vet and the cats live it just as much as their previous food.
December 4, 2016
Rated

5

out of

5
 by
NigelTristanMommy
Excellent cat food
It is what my kitties need health wise. The bags arrived well-packaged and within 48 hours of the order being placed. It was also priced such that I will be purchasing it here again.
November 27, 2016
Rated

5

out of

5
 by
Kittyinthesouth
Seems to be working.
One of my cats has FIC and this seems to be keeping it at bay. I just ordered the C/D stress formula this time, so we'll see if he likes that, too. The E/R vet recommended cosequin, too, for reducing bladder inflammation.
November 22, 2016
Rated

5

out of

5
 by
AMwalker
What our Vet recommends, but cheaper than at the Vet!
What can I say? One of our cats has urinary tract problems, so this is what he eats. It works. Buying it from Chewy just saves us money. Even with the shipping cost(s) (if any), it's still cheaper than buying it at the Vet!
November 26, 2016
Rated

5

out of

5
 by
Emily
World of difference in my cat
We live in a 6 cat household. Bentley is the only one that sometimes neglects to use the litter boxes, instead choosing our bed. The vet gave us anxiety pills, antibiotics, told us to switch litter, and we tried all of this and still got into a urine soaked bed once a month. I was so fed up, I was ready to put her outside...but we finally got a prescription for this medicine, and I have to say, I'm really happy. I was skeptical, because if the medicine didn't work, if new litter didn't work, why will the food? She's not only accident free since the introduction of the c/d urinary stress food, she seems much happier. That makes us happy too. Every one of our cats eats it so it must taste great. I can't say enough for this food; it's so worth it! And shout out to Chewy for fast delivery and excellent customer service! I will never go to the vet's office for this food again. It's cheaper and comes right to my door. My cats and I are eternally grateful.
October 21, 2015
Rated

5

out of

5
 by
Urs80
Great service
I've used this product for years for my kitties with no problem. The food does tend to make them thirsty but I make sure they have water.
November 20, 2016
Rated

5

out of

5
 by
MomH
Good quality food!
This was highly recommended by my vet, so I know it is of a good quality! Besides that my boys, Brit and Mattie love it!! Thanks so much!
November 20, 2016
Rated

5

out of

5
 by
Betty
My cats absolutely love this cat food!
I have three cats in my household. Two males and one female! The female has been treated several times for an "angry" bladder! The vet recommended and prescribed this cat food. I am switching all my cats to this food. They also get the soft cat food!
November 19, 2016
Rated

4

out of

5
 by
4cats
Special cat food
We had to get this cat food for one of our 4 cats. But because they all eat from the same bowls, they all had to eat it. No complaints from them!
November 17, 2016
Rated

4

out of

5
 by
Lmo88
No more blocked up kitty
The cat seems to like it just as well as any other food we have given him, and he is not producing struvite crystals like he was on other premium cat food brands, yay. Will continue to use alongside the same same brand wet food (stew) because I'm just not sure he is drinking enough water...
November 14, 2016
Rated

5

out of

5
 by
Toby
Fast Delivery/competitive price.
First time to use Chewy. Recommended by my sister. My cat was required to go on special diet by vet, hills brand was the only company to make this special diet. Chewy was more than competitive on pricing with fast delivery. Saved $$$ by ordering bulk size bag.
November 13, 2016
Rated

3

out of

5
 by
ZiggyBunk
Cat's say "meh"
Honestly, my cats aren't thrilled with the taste of this stuff. Considering how expensive it, you would think this would taste like cat food filet mignon. They give me this look when I pour it into their dishes, "Ugh, not again. What have we done to deserve this?" Obviously I am only feeding it to them to avoid another expensive health crisis. Also my vet told me the food contains tryptophan which is suppose to reduce stress in cats. Yeah, because animals that sleep 18 hours a day really need some stress relief. Thinking maybe I should eat some -- I'm pretty stressed after shelling out $50 for a bag of cat food. Also wondering why this cat food requires a prescription. Is there really a black market for this stuff? Can it be used to manufacture methamphetamine? Or is it just a way for vets to make more money on office visits before they'll sign off on the only food that'll keep your cat from developing another life-threatening bladder obstruction?
November 12, 2014
Rated

5

out of

5
 by
Greta
Urinary blockage unblocker
This cat food is highly recommended by my cat's vet. My male cat suffers from urinary blockage so he is on a very strict diet. This cat food keeps him unblocked and healthy. It is pricey but well worth the price if you consider your cat's pain and suffering. In addition, a vet bill for urinary blockage is astronomical.
November 9, 2016
Rated

5

out of

5
 by
Hobbitgma
less expensive than buying at my vet
My cats (brothers) have urinary problems. My veterinarian says they must eat this product which has to have a prescription to buy. I could buy it for less money at Chewy and Chewy took care of the prescription requirement for me.
November 10, 2016
Rated

5

out of

5
 by
CBajdfajdkfj
amazing
don't change, great service; thank you! perhaps please have the autofill of the food have a bit more space between it
November 16, 2016
Rated

5

out of

5
 by
Emily
Works like a Miracle!!
My cat was having urinary issues (peeing outside of litter box, and eventually blood in urine) so I brought her to the vet. Turns out she had several large stones in her bladder, causing one to block her urethra. Though it is rare in females, the blockage led her to need surgery. After surgery, her doctors prescribed her a diet change to Hill's Prescription Diet. There was a delay with her food where she started urinating outside of her litter box again, but once she started on this food, she stopped immediately. Within 24 hours she was back to normal. After one month she is still doing well and is very happy. My carpet finally smells normal again, no more harsh cat urine smell thank goodness.
October 6, 2016
Rated

5

out of

5
 by
Leonardo
Perfect for Cats who prefer dry food!
When my cat came to the need to be on the prescription diet I worried he would not like it. While he will eat wet food hes more of a dry food kinda guy. So thankful for this option, we all know cats dont really like change and he ate it this on the 1st try, must he tasty!
November 11, 2016
Rated

5

out of

5
 by
Pooker
Great, recommended by our vet.
This fussy cat loves Science Diet c/d! And he now is free of bladder problems. Yay!
November 15, 2016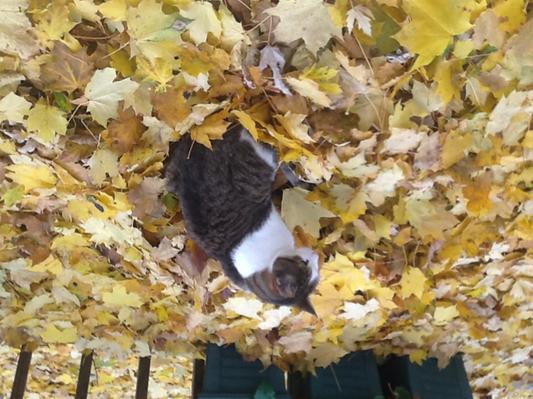 Rated

5

out of

5
 by
Beaudiesmom
Excellent product
Since my male cat was diagnosed with a blocked bladder I have been using Hill's prescription and he is doing well. He likes the dry and has recently developed a taste for the canned. I am a believer in feeding premium food to keep my animals healthy and this is an excellent product.
November 6, 2016
Rated

5

out of

5
 by
hjplano
cats love it
our bengal had crystals in urine and was peeing on bed - vet recommended this food and all 3 of my cats eat it - they are now very healthy and coats are wonderful
November 9, 2016
Rated

5

out of

5
 by
Amanda129
Great product
The cat food we use is a necessity for our cats and they love this food. We had no problem switching them over to this food.
November 7, 2016
Rated

5

out of

5
 by
Diego8
Excellent Product
This is a little pricey, but it is so worth it and worth the very expensive vet bills. I have been using this product for my Diego (feline) for almost 2 years for crystals and so far so good. This product really worked for my baby! and he likes it which is another plus. Give it a try and you will see. Chewy cannot be beat on the price anywhere else.
November 2, 2016
Rated

5

out of

5
 by
Jaziva
Hill's Rx Diet c/d dry cat food
Thanks Chewy for the great prices and shipping time! My cats find this food to be very palatable and that is important to me, in addition to the medical benefits of this urinary diet!
November 6, 2016
Rated

5

out of

5
 by
Karentess57
Fast shipping....Great condition!
My poor kitty was so sick and vet said I needed to give him this food. I wasn't able to find it locally...except through vet clinic...the price was very high for me. I live on a fixed income. I was VERY happy to find chewy had a great price...it arrived very fast...kitty is feeling much better and I will be able to give him this food to keep him healthy..Thank You!
October 27, 2016
Rated

5

out of

5
 by
Reshia
It has properties to help urinary problems.
My three cats love this product. I'm glad my vet recommended it.
November 5, 2016
Rated

5

out of

5
 by
Raven
My cat Sug
My cat Sug was at the Vet many times this past summer for urinary tract issues - pretty costly. This product is not only good for him-I can see remarkable improvement in coat and energy level- and the Science Hill prescription c/d has also resolved the issue with the urinary problem. I would defiantly recommend this product!
October 28, 2016
Rated

5

out of

5
 by
kittehmom
Great food for urinary stone prevention
I have used Hills C/D after my cat developed bladder stones. Both cats love it, their coats are softer and shinier, and the price and service at Chewy can't be beat. I recommend the food and Chewy very highly.
October 26, 2016
Rated

5

out of

5
 by
21cats
great product
Great price and I love the auto ship. Ten cats and one has to be on this food , so all are on it a doing great. Little Belle is doing great. This food Prevents crystals from forming. She is the healthiest she has ever been. Tried grain free, this is much better
October 26, 2016
Rated

5

out of

5
 by
Rich
Cats like it
Our veteran recommended it for male cats with urinary problems.
October 29, 2016