Hill's Prescription Diet c/d Multicare Urinary Care with Chicken Dry Cat Food
List Price:

$81.59

Price:

$67.99 FREE 1-2 Day Shipping on this item

You Save:

$13.60 (17%)
4-lb bag

8.5-lb bag

17.6-lb bag
Description
A healthy bladder starts with the right balance of vital nutrients. Excess minerals can encourage the formation of crystals in the urine, which may lead to the creation of bladder stones. They can cause discomfort and lead to more serious problems that require the care of a veterinarian. Great tasting Hill's Prescription Diet c/d Multicare dry food was developed by nutritionists and veterinarians to help support your cat's urinary tract health. It contains the right balance of vital nutrients to help improve most lower urinary tract conditions without the need for surgery. This formula can be fed long-term as a way to reduce the recurrence of urinary stones and is ideal for multiple cat households.
Key Benefits
Clinical nutrition specially formulated to support your cat's urinary health while also managing stress
Clinically tested nutrition to lower the recurrence of most common urinary signs by 89% and promote desirable urine pH levels
Dissolves struvite stones in as little as 7 days (Average 27 days) and reduces the risk of struvite & calcium oxalate stones
Controlled levels of magnesium, calcium, & phosphorus and enriched with antioxidants, potassium citrate & Omega-3 fatty acids
Recommended for lifelong feeding of adult cats
Special Note
Hill's Prescription Diets require a veterinary prescription. This product will not be shipped until a copy of a valid prescription authorization is faxed to 1-800-619-7973 or e-mailed to rx@chewy.com.
Item Number

69864

Weight

17.6 pounds

Brand

Hill's, Science Diet

Food Form

Dry Food

Lifestage

Adult

Made in

United States

Special Diet

Prescription Food
Nutritional Info
Ingredients
Chicken, Whole Grain Corn, Corn Gluten Meal, Whole Grain Wheat, Brewers Rice, Pork Fat, Chicken Meal, Egg Product, Pork Flavor, Soybean Oil, Fish Oil, Lactic Acid, L-Lysine, Calcium Sulfate, Potassium Chloride, Choline Chloride, Dl-Methionine, Potassium Citrate, Vitamins (Vitamin E Supplement, Niacin Supplement, Thiamine Mononitrate, Calcium Pantothenate, Pyridoxine Hydrochloride, Vitamin A Supplement, Riboflavin Supplement, Biotin, Vitamin B12 Supplement, Folic Acid, Vitamin D3 Supplement), Taurine, Minerals (Ferrous Sulfate, Zinc Oxide, Copper Sulfate, Manganous Oxide, Calcium Iodate, Sodium Selenite), Iodized Salt, Mixed Tocopherols for Freshness, Natural Flavors, Beta-Carotene.
Caloric Content
349 kcal/cup
| Guaranteed Analysis | |
| --- | --- |
| Crude Protein | 30.0% min |
| Crude Fat | 13.0% min |
| Crude Fiber | 1.6% max |
| Calcium | 0.57% min |
| Calcium | 0.95% max |
| Phosphorus | 0.5% min |
| Phosphorus | 0.9% max |
| Magnesium | 0.04% min |
| Magnesium | 0.09% max |
| Omega 3 Fatty Acids | 0.35% min |
Feeding Instructions
Adjust feeding amounts as necessary to maintain optimal weight. If you are unsure, ask your veterinarian. For best results & safety practices: Gradually transition to your pets new food over a 7 day period. Exclusively feed the recommended Prescription Diet dry food, wet food and treats. Keep fresh water available at all times. Have your veterinarian monitor your pets condition.
Transition Instructions
A gradual transition to a new pet food is important to avoid digestive upset. To transition, mix your pet's current food with the new food. Over 7 days, gradually decrease the amount of the current pet food while increasing the amount of new pet food. In some cases, your veterinarian may recommend no transition or a shorter transition time.
Pet lovers also bought...
Customer Reviews
Rated

4.8

out of

5

 by

546

reviewers.
Rated

5

out of

5
 by
Rich
Cats like it
Our veteran recommended it for male cats with urinary problems.
October 29, 2016
Rated

5

out of

5
 by
SweetButter
CATS REALLY LIKE THE FOOD & ARE FLOURISHING
Product was prescribed for our male kitty; however, we're feeding it both to him and his sister. The cats are thriving, & we've noticed a positive difference. They're more energetic and, it seems to us, more playful. Best of all, the male cat hasn't had another urinary tract infection since consuming this product. So relieved we've found what they need.
October 18, 2016
Rated

5

out of

5
 by
Catgottago
It works!
We switched to this food as our older male cat had urine that smelled horrible and he started urinating on the dog beds.... well, literally within 2 days of switching to this food, the litter room smells a lot better and he stopped urinating on the dog beds. Great product!
October 20, 2016
Rated

5

out of

5
 by
Catz
Urinary crystals
Several of my cats have urinary crystals. My veterinarian recommended this product. My cats have done well on this product. They like it.
October 24, 2016
Rated

5

out of

5
 by
catsma
Seems to be helping
I have a cat prone to urinary tract stones, and I have other cats. All of them seem to like this food. I believe it's helping the cat with problems, and so far the rest seem to be doing fine with it also. Thank you, Chewy.
October 17, 2016
Rated

5

out of

5
 by
Ash2486
Good Product
The price is decent and the shipping was fast and on time.
October 21, 2016
Rated

5

out of

5
 by
Samson
Cat loves it
I travel a lot for my job and my cat stays with my friend while I am away. When I arrived at my friends place one weekend, I noticed my guy was not acting right, and realized he might have a blockage. So I took him to the emergency vet and it turned out he unfortunately did have a blockage and he needed to be operated on immediately. The vet warned me these crystals are unpredictable and could come back within a week. Not wanting to put anything to chance, he went on the prescription wet and dry food from Science Diet to dissolve any of the remaining crystals in his stomach. Fortunately, after the surgery he has not had any issues since. Knock on wood. The dry food is great for when I travel for work, and he really seems to like the taste, although he really likes all the wet varieties. The ones with with chunks of chicken or chunks of tuna are way more manageable for me than the pate, but he doesn't really seem to mind. I highly recommend this product. The extra cost does stink, but its very convenient getting the food delivered and cheaper than having to pay for another surgery
January 26, 2016
Rated

5

out of

5
 by
G1966
Is good for our cats
Our boy cat needs it, he also enjoys it.started getting it through the vet.
October 17, 2016
Rated

5

out of

5
 by
Katie
Excellent product
Our cat has a chronic urinary condition and without chewy had to go to vet for shots to control frequent and erratic urination. With chewy, that problem seems to be completely eliminated.
October 9, 2016
Rated

5

out of

5
 by
UKIE
Great for Urinary care
My cat was suffering with a urinary infection. I was advised to only use this product. Our experience has been completely wonderful. From the very first day he got back to his old loving self. There had been no flairups since we started him on the combination of hard and soft foods.
October 5, 2016
Rated

5

out of

5
 by
LIGHTKNIGHT
SERVICE
EXCELLENT PRODUCT, SERVICE AND DELIVERY. THANK YOU.
October 13, 2016
Rated

5

out of

5
 by
Geeg
Great price
It's cheaper than the vet and I like the convenience of auto shipping.
October 12, 2016
Rated

4

out of

5
 by
Skyclad001
Good product - wish it wasn't so expensive
High price but kitty needs it, won't eat other brands of kidney related Rx diet products
October 11, 2016
Rated

5

out of

5
 by
Daytona09
Urnary health
Since switching to this product my cat whom has had infection twice before on other dry cat food. Had not had any issues since I switched,
October 9, 2016
Rated

5

out of

5
 by
LEEEEON
Poduct tastes good and cat loves it
I got canned and hard food and both are well liked by my cat! He no longer has urinary problems and is a happy and healthy little fellow!
October 8, 2016
Rated

5

out of

5
 by
BOB1937
Hills CD
Good service, Excellent price.Save $10.00 per bag,and product arrived in2 days.
October 9, 2016
Rated

3

out of

5
 by
DeannaI
Cats like it...
The cat that requires this food for his crystals just loves it... but I wish it had less chemicals and more natural food sources. :/ Out of the first five ingredients, only one is a protein and the rest are filler glutens. Even out of the first 10 ingredients, there's 1 protein (chicken), one fat (pork), one meal (chicken), a "Pork Flavor", egg product (not actual eggs?), and oils... This seems about as healthy as a kid living off Mac & Cheese their whole life.
September 19, 2016
Rated

5

out of

5
 by
barb
awesome
Fast and speedy servic.Enjoy auto shipment.door to door great
October 8, 2016
Rated

4

out of

5
 by
Robin
Prescription Food
I have 6 cats and 1 of them developed crystals in his urine. I had to change his diet and I couldn't separate the food so I am feeding all of them prescription c/d. They all seem to really like the food and my cat with the crystals is now doing much better.
October 1, 2016
Rated

5

out of

5
 by
Emmie
This product has great results
So far my very picky cat likes the food and based on experiences from other family, I know the benefits will be good.
October 5, 2016
Rated

5

out of

5
 by
JanieBrown
Great service - great product
My cats love the C/D cat food. I have been doing business with Chewy.com for sometime. I have ALWAYS been impressed with their EXCEPTIONAL customer service, their free shipping with a minimum purchase as well as their fast delivery. Best of all... Chewy.com stands behind their products. PLUS... they have special discounts quite often! Thank you Chewy.com!
September 19, 2016
Rated

5

out of

5
 by
mcp1
cat started this food and his problem stop
I recommend it for all cat that go through this health problem.
October 1, 2016
Rated

5

out of

5
 by
Catmommy
great product!
Thanks for offering this specialty food. Now I don't have to drive to the vet's office and it is less expensive as well!
September 28, 2016
Rated

5

out of

5
 by
Dakota69
Skye
My cat is 16 years old and weighs only 6 pounds. She's had several urinary tract infections within the last 5 years. Her coat was not looking so good, she doesn't groom herself like she used to, she vomits often (anywhere from 2 - 4 times a week). We took her to the vet three weeks ago thinking we would be coming home without her. Our vet said other than having a urinary tract infection she is in good health for her age. She asked what we fed her, and said we should switch to Hills Prescription. She gave us a few samples and our cat took a liking to it immediately. Although she is still vomiting, her coat is looking much better and my family says that she looks like she's putting on some weight. On another note I did shop around and Chewy has the best prices. I love my cat and want the best for her and it seems Hills Prescription was the right choice.
February 26, 2016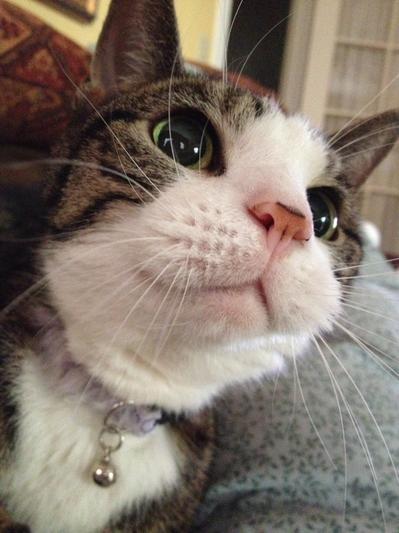 Rated

5

out of

5
 by
HappyFurMom
Vet Recomnended
Had always fed the best, grain free food to my cats but after trying a litter that showed pH levels I noticed my male cat's urine was alkaline. Our vet took a urine sample and found that there were crystals forming and causing irritation. (I would have never known until there was a blockage-or even too late). He recommended this brand food SPECIFICALLY above all other brands saying it worked the best. I use both the canned & dry food of this chicken flavour (no seafood for my angels) and they gobble it up. I mix 1/3 can of wet food with water on a plate and add this dry so it floats around on top & gets soft. They like batting around "The Floaties" & it makes a hearty stew like texture which they love & get extra moisture as well. They slurp up the liquid first then eat the softened food. Feed to both my male & famale cat to prevent any issues from occuring and to keep them healthy. They love the taste & their coats are extremely soft & shiny. Whatever the ingredients this is vet/ nutritionist formulated specifically for this problem and works well. We have total faith in our Ivy League educated vet & I know if he recommends this food then it's the very best. Chewy made this SO easy. Whilst chatting online I just gave them name of our vet & they immediately called for prescription. Chewy sent out the food that day! Couldn't have been any easier!
August 15, 2016
Rated

5

out of

5
 by
Chatterboxx86
This product saved my cats life!!!!!
Got my first shipment of C/D prescription food from Chewy.com. I was very impressed with the customer service reps. and I will definitely be ordering again! Thank you Chewy!!!!!!!
September 24, 2016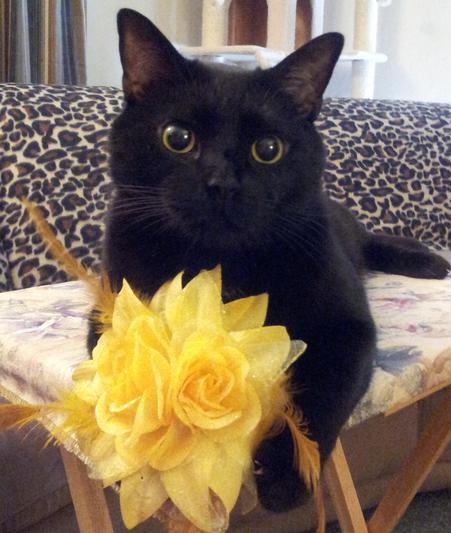 Rated

5

out of

5
 by
twodogstwocats
You need a prescription from the vet
In order to buy this food for your pet you need a prescription from your vet. This seems like a racket to me. But Chewy's makes it a little more affordable than buying directly from the vet's office. My cat (who is 10 y/o) had surgery to have bladder stones removed. Our vet said this food would not dissolve them once they are there, but it prevents them from forming. He said if she went back to regular food we'd be seeing him again in 2 years for the surgery again. So here we are. I gave this food 5 stars because luckily my cat likes it. If your cat has this condition, they really should be eating the wet food as well. Kitty doesn't like the c/d wet food as much, so I feed her dry in the morning and wet at night. Given the choice, she won't eat the wet if her other bowl is full of dry. A couple of years ago (before the diagnosis and surgery) I tried to switch my cat to a grain-free, higher quality food. I tried a few different brands. They gave her diarrhea and then seizures from the rosemary extract they all use as a food preserver. She has not had either of those problems on this food.
September 16, 2014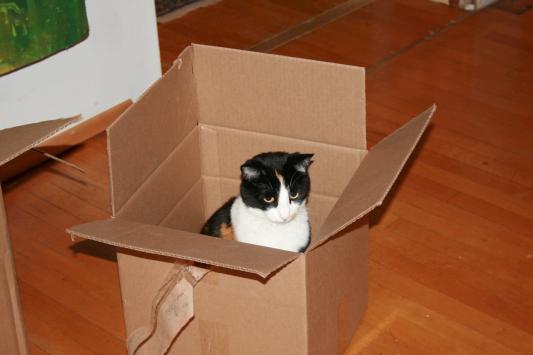 Rated

5

out of

5
 by
GatsbysMom
Same product I'd been getting at the vet, except I'm not lugging around a big bag.
Same product as I'd been getting at the vet, except instead of lugging a big bag to and from my car, it arrived at my front door, well packaged and promptly.
September 17, 2016
Rated

5

out of

5
 by
Brandie
Cats love it
Vet suggested the product after my furbaby had a uti. It helped make him feel better. Keeps his coat shiny and smooth.
September 17, 2016
Rated

5

out of

5
 by
Sandy
Great product, my kitty loves it!!
So glad I decided to order from Chewy, saved me a trip to the vet and I saved about $30 on my first order, and I signed up for automatic delivery in the future!!
September 14, 2016