Hill's Prescription Diet Feline Hypo-Treats Cat Treats, 2.5-oz bag
Price:

$4.12 FREE 1-2 Day Shipping over $49
Description
Treats for cats with food sensitivities and skin conditions. Because cats with skin conditions or food sensitivities also need an occasional treat, at Hill's, nutritionists and veterinarians have developed special treats for cats on Prescription Diet d/d, z/d and i/d Low Sensitivity.
Key Benefits
Treats developed for cats with food sensitivities and skin conditions
Recipe includes hydrolyzed proteins to alleviate adverse reactions to food
Increased omega 3 and omega 6 fatty acids, including EPA, help to nourish the skin and coat
Added antioxidants help support a healthy immune system and skin barrier function
Treats are for cats on Prescription Diet d/d, z/d ULTRA and i/d Low Sensitivity
Special Note
Hill's Prescription Diets require a veterinary prescription. This product will not be shipped until a copy of a valid prescription authorization is faxed to 1-800-619-7973 or e-mailed to rx@chewy.com.
Item Number

69809

Brand

Hill's

Food Form

Treats

Lifestage

Adult

Made in

United States

Special Diet

Sensitive Digestion, Prescription Food
Nutritional Info
Ingredients
Hydrolysed Chicken Liver, Brewers Rice, Starch, Soybean Oil, Hydrolysed Chicken, Powdered Cellulose, Chicken Liver Flavor, Calcium Carbonate, Choline Chloride, Gyceryl Monostearate, Potassium Chloride, Dicalcium Phosphate, Dl-Methionine, Calcium Sulfate, Vitamins (Vitamin E Supplement, L-Ascorbyl-2-Polyphosphate (Source of Vitamin C), Niacin Supplement, Thiamine Mononitrate, Calcium Pantothenate, Vitamin A Supplement, Biotin, Vitamin B12 Supplement, Pyridoxine Hydrochloride, Riboflavin Supplement, Vitamin D3 Supplement, Folic Acid), Iodized Salt, Taurine, Minerals (Ferrous Sulfate, Zinc Oxide, Copper Sulfate, Manganous Oxide, Calcium Iodate, Sodium Selenite), Mixed Tocopherols for Freshness, Beta-Carotene, Natural Flavors.
Caloric Content
2.2 kcal/treat
| Guaranteed Analysis | |
| --- | --- |
| Crude Protein | 22.0% min |
| Crude Fat | 15.0% min |
| Crude Fiber | 5.0% max |
| Calcium | 0.6% max |
| Phosphorus | 0.75% max |
| Taurine | 0.1% min |
Feeding Instructions
Do not feed more than the maximum number of treats per day listed below, based on the cats ideal body weight. If the cat tends to gain weight when supplementing with Prescription Diet® Hypo-Treats, adjust as needed to maintain proper body weight.
Transition Instructions
A gradual transition to a new pet food is important to avoid digestive upset. To transition, mix your pet's current food with the new food. Over 7 days, gradually decrease the amount of the current pet food while increasing the amount of new pet food. In some cases, your veterinarian may recommend no transition or a shorter transition time.
Pet lovers also bought...
Customer Reviews
Rated

4.5

out of

5

 by

101

reviewers.
Rated

5

out of

5
 by
Kathy
Works for my cat
My cat loves these treats. All I do is shake the bag and he comes running. Good product at a good price.
December 16, 2016
Rated

5

out of

5
 by
hchaney2
My cat can finally have treats again!
I have a cat on the Hill's z/d diet and always felt so bad that he couldn't have treats with all the other cats and couldn't eat anything other than his specific food. He LOVES these treats!
November 19, 2016
Rated

4

out of

5
 by
Oliver
my cat likes them
Fortunately for my cat we found these treats on Chewy.com. He had to start a special diet and couldn't have his regular treats any longer. He really missed getting treats until we got these. Now he is back to doing the few tricks he knows to get treats. The only problem with them is that they are large. I have to break them in half or he has trouble trying to eat them.
November 8, 2016
Rated

1

out of

5
 by
Jasper
Cat treats only cat loves food
PDelivery was right on time which was great my cat likes his food but would not touch the treats they were really big and didn't smell that great! Rep was very understanding when I called and they credited my account back great customer service
November 2, 2016
Rated

5

out of

5
 by
mermaidman
He seems to like them as much as normal treats
He seems to like them as much as normal treats, except these don't make him throw up!
September 27, 2016
Rated

5

out of

5
 by
cricket9090
Love it!
I recently bought a snack for my cats at the store and my cat was vomiting right after. I decided to try these and my cat does not vomit after he eats them. I will keep purchasing them every month!
September 15, 2016
Rated

3

out of

5
 by
Einstein01
Product expensive ( not your fault)
One cat likes them, but the cat that needs to eat them won't touch them. She's pretty picky eater
September 13, 2016
Rated

5

out of

5
 by
MissLily
Lily loves 'em
My Lily has allergies & she loves these & has no reaction.
September 18, 2016
Rated

5

out of

5
 by
Bowtie53217
When Petsmart runs out
Petsmart has low stock so I went online and found Chewy had these treats for about the same price, and I didn't have to drive to the mall! These are the only treats my Jessie will eat, so it's worth the extra cost. But why do they have to be prescription? That's just ridiculous.
August 30, 2016
Rated

5

out of

5
 by
myloves
Helpful for digestive issues
My cat developed digestive problems. When I called Chewy to order Hill's food, they recommended I try these treats. So far so good. cat loves them, no problems noted. Appreciate Chewy's recommendation.
September 3, 2016
Rated

5

out of

5
 by
Holly2016
Cat loves them!
My vet gave my cat these and he loved them. Have bought for him ever since.
September 10, 2016
Rated

5

out of

5
 by
boocat2426
Snickers approved!
When I ordered this item, I mistakenly ordered the doggie treats. I called to cancel and change to kitty. No problem. I also opted for autoship. When I opened the bag, Snickers went nutty and tried to put her head in the bag! She's pretty finicky, so I was happy she liked them. This new sensitive diet is never fun for us fur parents, we always fear the food snub. The treats are bigger and heart shaped, so fun to look at, and Snickers is missing one canine tooth. We worry about her being able to chew things. No problem. Thanks for the great customer service.
July 21, 2016
Rated

4

out of

5
 by
Nickname
I'm not a cat.....
I'm not a cat and have never eaten these items so I have now idea how good they are. 2 out of 3 of my cats seem to like them.
August 27, 2016
Rated

5

out of

5
 by
justme
picky cat
my cat has to watch what she eats and is very picky. thank goodness she loves these treats!!!
August 15, 2016
Rated

2

out of

5
 by
Winifred9mo
Not sure.
My cat has food allergies, so I ordered these treats but she just won't eat them. Hill's makes quality pet food but my cat isn't interested in this product.
July 27, 2016
Rated

5

out of

5
 by
Petlover
Prescription treats for cats - consume as much as I feed them
Easy to place order which was delivered expeditiously.
July 22, 2016
Rated

5

out of

5
 by
DrLloyd
Perfect for snacks for delicate felines
My cat Cappuccino has food allergies, such that she usually eats Hill's special venison / pea or duck / pea dry and wet food for most of her meals--which she loves. But for midnight snacks, I keep a little bag of these Cat Treats in a drawer...and she absolutely loves them. They are satisfying and also are just as hypo-allergenic as are her main foods. The bag seals well and keeps them fresh. They keep my cat happy and let me get right back to sleep too!!
June 15, 2016
Rated

3

out of

5
 by
pashapurrs
a nice option to have
I have two cats who get treats every evening (my sneaky way of getting them to come indoors when I want to go to sleep!) and I was heartbroken when one was diagnosed as allergic to her regular food and treats - I felt so bad giving treats to one and not the other! Then I found these, and was extremely pleased to have the option for her. That said, the kitty that DOESN'T need the hypoallergenic treats LOVES them, and for the kitty that needs them, they are only "meh". I have found that if I break them in half she will eat them, but if I don't, she won't. Not sure if it's a size or smell thing, but it seems to solve the problem - and now we don't have to leave her out of our evening ritual! I don't know of any other hypoallergenic treats on the market...so I'm glad these are available.
December 2, 2014
Rated

5

out of

5
 by
tbone8
Highly recommended by my vet.
Great service, and they waived the shipping charge because of a slight delay.
July 11, 2016
Rated

5

out of

5
 by
Karin
A little too big for kitten's mouths
These treats are just a little too big for our six-week old kitten to eat without breaking them in half. In another few weeks, he will probably be able to eat them whole.
June 16, 2016
Rated

5

out of

5
 by
Crazycatmom
These treats are liked by those who need them and their siblings
I have three cats with one being treated for skin issues relate to food allergies. Needless to say if I am going to keep the one on his hypoallergenic diet then I will have to feed all three the same treats. My vet had samples but did not carry these treats. I tried a few brick and mortar stores but no one had them. I tried Amazon and someone was selling them for twice the price. Chewy was the only one who carried them. There is no issue if they are liked or not...all three of my cats love them...the issue was finding a regular source for them at a reasonable price. Thank you Chewy
March 22, 2016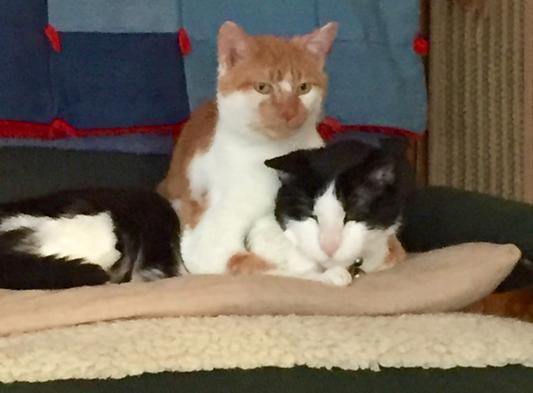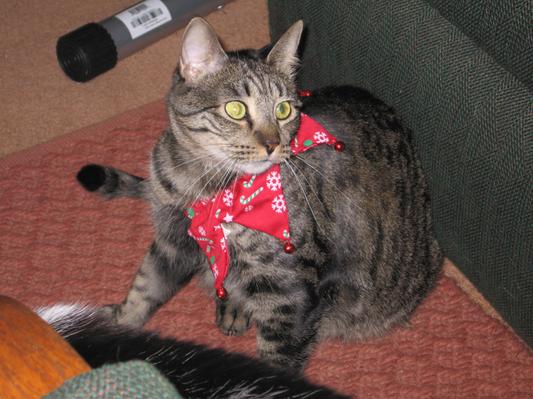 Rated

5

out of

5
 by
Niki
Feline Hypo treats
My cat absolutely loves these treats. She used to be addicted to Greenies however with her allergies she can only have hypoallergenic treats now. We'll toss them to her for exercise and she'll literally chase them across the living room. It's a hearty well textured treat that tastes great according to her reaction each time I open the bag. So grateful to have an alternative to mainstream treats that my cat loves!
May 2, 2016
Rated

1

out of

5
 by
meganmc
My cat won't eat them.
My cat won't eat them. She liked them at first but is no longer interested in them unlike the ones that are bad for her - she still wants those.
June 1, 2016
Rated

4

out of

5
 by
LisaB
Loves The Treats
My cat recently had to go on a special diet because of his sensitive stomach and I thought he wasn't ever going to be able to have treats again but then I found these that are made for his sensitive stomach and he really loves them.
May 25, 2016
Rated

5

out of

5
 by
Lelay
Don't know features except cat loves this stuff
Does not upset my cats stomach. She knows when it is time for treats.
May 22, 2016
Rated

3

out of

5
 by
Joyous1
Great idea for kitties w allergies)
I was so happy to find these since my cat George has a food allergy...the only issue I have is that George really does not get too exited over them( He is a really finicky eater though,,,,my thoughts are that they are really hard...other than that,,they smell good and Hills has a great idea for the sensitive kitties! Thanks :)
April 18, 2016
Rated

4

out of

5
 by
Grindi101
She loves them!
My little one would often puke up any other treats so my veterinarian recommend these. She hasnt felt sick yet!
May 12, 2016
Rated

1

out of

5
 by
springtime
My cat wouldn't eat it.
This may be a good product but my cat wouldn't even try it. I even broke a couple kibbles in small pieces and another time soaked it in water. She still wouldn't try it.
May 7, 2016
Rated

5

out of

5
 by
wetfood
kitty treats
she loves them, now we can't open zip lock bags she thinks all bags have treats!
April 23, 2016
Rated

5

out of

5
 by
Ronnie11
Cat loves them!!
With my cat on hypoallergenic diet her food & treat options were limited. I ordered these treats from Chewy because they were not available at the Vet. Chewy has a fantastic refund policy so, there was no hesitation in ordering them. My finicky cat loves them!!
March 24, 2016