Hill's Prescription Diet i/d Digestive Care with Chicken Canned Cat Food, 5.5-oz, case of 24
List Price:

$55.19

Price:

$45.99 FREE 1-2 Day Shipping over $49

You Save:

$9.20 (17%)
Description
Dietary indiscretion, food allergies, or lack of digestive enzymes can affect your cat's digestive health. Efficient digestion is essential for your cat to be able to build and repair tissues and obtain energy, and for these reasons it is important to feed a food that is formulated to help support digestive health. At Hill's, nutritionists and veterinarians have developed clinical nutrition especially formulated to help manage cats with digestive health problems. Due to its easily digestible ingredients, Prescription Diet i/d may also be helpful for cats recovering from gastrointestinal upset and routine surgery.
Key Benefits
Clinical nutrition developed by nutritionists and veterinarians especially formulated to help manage cats with digestive health problems
Highly digestible protein and fat help assimilate nutrients and repair tissues faster while a mixed fiber source helps maintain gastrointestinal health
An optimal balance of nutrients helps replenish the body and encourage recovery while added antioxidants help control cell oxidation
This highly palatable recipe is suitable for adults and growing kittens
Due to its easily digestible ingredients, this recipe may also be helpful for cats recovering from gastrointestinal upset and routine surgery
Special Note
Hill's Prescription Diets require a veterinary prescription. This product will not be shipped until a copy of a valid prescription authorization is faxed to 1-800-619-7973 or e-mailed to rx@chewy.com.
Item Number

69849

Food Texture

Pate

Brand

Hill's, Science Diet

Food Form

Wet Food

Lifestage

Adult

Made in

United States

Special Diet

Sensitive Digestion, Prescription Food
Nutritional Info
Ingredients
Water, Pork Liver, Pork By-Products, Chicken, Wheat Flour, Chicken Fat, Corn Starch, Brewers Rice, Dried Beet Pulp, Chicken Liver Flavor, Dicalcium Phosphate, Calcium Carbonate, Powdered Cellulose, Guar Gum, Potassium Chloride, Taurine, Choline Chloride, Iodized Salt, Vitamin E Supplement, Dl-Methionine, Thiamine Mononitrate, Ascorbic Acid (Source of Vitamin C), Zinc Oxide, Ferrous Sulfate, Niacin, Beta-Carotene, Manganous Oxide, Pyridoxine Hydrochloride, Calcium Pantothenate, Vitamin B12 Supplement, Riboflavin, Biotin, Vitamin D3 Supplement, Folic Acid, Calcium Iodate.
Caloric Content
161 kcal/5.5 oz can
| Guaranteed Analysis | |
| --- | --- |
| Crude Protein | 7.5% min |
| Crude Fat | 4.0% min |
| Crude Fiber | 1.0% max |
Feeding Instructions
Adjust feeding amounts as necessary to maintain optimal weight. If you are unsure, ask your veterinarian. For best results & safety practices: Cover & refrigerate unused portion. Gradually transition to your pets new food over a 7 day period. Exclusively feed the recommended Prescription Diet dry food, wet food, & treats Keep fresh water available at all times. Split the recommended daily amount into smaller portions and feed throughout the day. Have your veterinarian monitor your pets condition.
Transition Instructions
A gradual transition to a new pet food is important to avoid digestive upset. To transition, mix your pet's current food with the new food. Over 7 days, gradually decrease the amount of the current pet food while increasing the amount of new pet food. In some cases, your veterinarian may recommend no transition or a shorter transition time.
Pet lovers also bought...
Customer Reviews
Rated

4.7

out of

5

 by

121

reviewers.
Rated

5

out of

5
 by
CalliesMom
Cat loves the taste!
Our cat was diagnosed with the coronavirus disease. She also has no teeth. She's approximately 11 years old. This is the only cat food that she finally decided she loved! I've been through many brands that the vet suggested. This one Is her favorite! And buying it from Chewy.com is so convenient!this company is the best company I've ever dealt with!
December 23, 2016
Rated

5

out of

5
 by
Dill
Great food
My cat has a sensitive tummy and this seems to do the trick. Plus cats seem to like the way it tastes.
December 23, 2016
Rated

5

out of

5
 by
SueBoogie
real food
The cats ate it from the first time I served it. No issues with changing their food, which is a minor miracle. Their coats are shinier and they have gained some needed weight. I recommend without hesitation....and the dog loves to,lick the bowls.
December 17, 2016
Rated

5

out of

5
 by
AnneD7
Great for sensitive stomachs
Recommended by vet & cats like ~ less vomiting noted.
December 18, 2016
Rated

5

out of

5
 by
Allie1980
Great for my cat!
About six months ago, I began having problems with my 11-year-old cat vomiting frequently. Her vet ran all manner of tests, but could not find a specific reason, and recommended switching her to this food. I once would have said that prescription diets were just marketing ploys on the part of pet food manufacturers, and not all that different than their regular foods, but in this case, I was wrong. Since I switched her to this food, I can count on one hand the number of times she has gotten sick. It's more than I like paying for food, but if it keeps her healthy and happy, it's worth it.
November 25, 2016
Rated

5

out of

5
 by
Dedecat
My cat loves it
Bought this on the advice of my cats doctor. My cat loves it. This prescription diet works well for my cats digestion and other issues:)
December 2, 2016
Rated

5

out of

5
 by
Barb9
Great service and good cat food I/D Hill Prescriptive
The service was great and I got the product on time in good shape. I appreciated the discount. Highly recommend: Chewy's and the I/D Hill Prescriptive cat food. My cats, one older and one has pancreatitis, and both do well with this cat food.
November 27, 2016
Rated

5

out of

5
 by
AG23
high-quality product
chewy.com was recommended by my vet due to the cost of prescription pet food that my cat, dauber, needs due to GI lymphoma. he is 14 and a 6-year cancer survivor of osteochondrosarcoma for which he had to have his right back leg removed. i DO save money! customer service is excellent! the free 1-2 day shipping on orders over $49 awesome! it is quick AND MOST IMPORTANT is the cans of cat food are in great shape and not all dented up! this company cares! i have recommended this site to some friends who have pets. again, i appreciate the care this company takes regarding my order! my 2 cats are my world!
November 5, 2016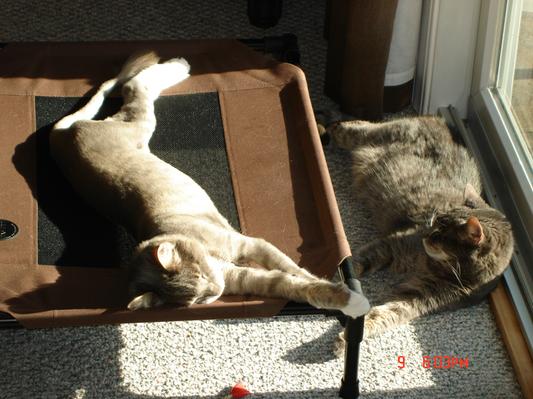 Rated

5

out of

5
 by
Kittymeeowmeeow
Great for my IBD cat, Pumpkin!
The vet recommended this food when my cat was diagnosed with IBD. She seems to enjoy the flavor well enough, and is doing great since I started feeding it to her. The food definitely helps me manage her digestive issues and the convenience of having it delivered can't be beat!
November 17, 2016
Rated

5

out of

5
 by
ITALIANMAMA
this item is more economical than the small cans. But my cats don't like texture.
Although this item is more economical than the 3.5 oz cans of chicken stew ID, my two little fur boys will not eat this. I bought two cases by mistake. I think they like chunky food and this is a ground up variety.
November 14, 2016
Rated

5

out of

5
 by
Brenda66
Tasty looking cat food
This product is perfect for my cat who is beginning renal failure. He scarfs up the food and it doesn't hurt his digestion. No throwing up or cat yak. We were on the z/d which looks like glue and my cat began to hate. Thanks Hills for having a prescription diet food that looks like food and must taste good too. Hopefully this will help keep my cat healthy.
November 7, 2016
Rated

3

out of

5
 by
whitecat2
This food is extremely MUSHY, like a watery pate, kittens don't care for it, but it has helped their digestion problems.
This food has been helpful for my kittens health problems. My kittens aren't crazy about this food, whatsoever. I think due to the fact that it really has NO texture. It's just a bunch of mush. It is good, though, to mix with a little water as directed by a vet, to syringe feed a cat or kitten if necessary. Also, It smells extremely bland, I don't even think there is a smell to it, which would make a kitten or cat more responsive to it, if there was a smell to it. As another reviewer mentioned, why does it have pork in it? All in all, it has helped my 3 kittens get over their diarrhea/vomiting issues. I do recommend it for that, and for the syringe feedings. But it would be better if had a tiny amount of texture & smell to it. If your kittens require this I/D Rx food from your vet, you might want to get the I/D Chicken & Veg. Stew to put with this mush. But the Chicken & Veg. Stew is only avail. in 2.9 oz. cans, so the cost is much higher. The stew is much more attractive, smells good, and looks better. Too bad the can sizes are soooo small.
August 5, 2015
Rated

5

out of

5
 by
ChipsMom
Just what my cat needed.
My 10 year old cat has some digestive issues and the vet recommended Hill's I/D. It's more expensive than store brands, of course, but it's good for her, she loves it so there's no waste as there sometimes was with other brands.
November 2, 2016
Rated

4

out of

5
 by
Catmando
Working For Us
We have never been fans of prescription foods due to their less than superior ingredients. However, this food has done wonders for our old guy who is subject to bouts of pancreatitis. He loves it and, knock on wood, he's had no similar problems since we started him on it.
October 28, 2016
Rated

5

out of

5
 by
MartyD
Our cat loves Hill's prescription cat food
After receiving 2 cases of Hill's m/d cat food, our vet changed the prescription to Hill's i/d. Your representative immediately credited our account so we could order the new prescription. Your customer service is wonderful. Also, our orders are always sent out quickly.
October 21, 2016
Rated

5

out of

5
 by
Crexcats
Hill's Prescription Diet i/d Digestive Care with Chicken Canned Cat Food
Excellent wet food for IBD cats. Our cats love it and have very little issues with their stomach while on this and the Royal Canin gastro dry food.
October 24, 2016
Rated

5

out of

5
 by
crittermoma
Hill's ID canned food
First of all I commend you for the prices you charge and it gives me another alternative. By buying through you I have saved soooo much money with buying prescription food. I have a lot cats leftover from doing rescue and adoptions and it is important to save where we can to allow our critters to live a comfortable life. Thank you!!
October 14, 2016
Rated

5

out of

5
 by
Thepoohmom
I love having my cats food delivered to my door - no more monthly trips to the vet!
I love how convenient Your company makes it to get my cats food. No more monthly trips to the vet, it just is on my front step waiting
October 13, 2016
Rated

5

out of

5
 by
njdevils0464
Great Food
I have 2 cats one of which has an issue with extremely loose stool and I tried all of the over the counter limited diet foods out there and nothing seemed to help. It wasn't until I had an emergency visit to the vet with my little guy that it was recommended that I try the Science Diet ID food to see if it would help. It has - it's not perfect mind you but it's much better than it was and I definitely recommend this for anyone that has cats that are suffering from the same issues. They both seem to love it and it's safe for both of them to eat so no worries of having to try and separate them at meal time. It may be a little on the expensive side but if it works and it helps it's certainly worth it to me!
August 17, 2016
Rated

5

out of

5
 by
LittleL2
Works very well for my cat. Easy to eat.
It was nice be able to have this food shipped to my house.
October 4, 2016
Rated

5

out of

5
 by
Janet
This food was our last resort
When our cat almost died, and the vet put him on Hill's i/d, his health turned around immediately. I couldn't believe it. This food (and our wonderful new vet) has literally saved his life. Worth the extra price!
September 28, 2016
Rated

5

out of

5
 by
Larae
My cat with digestive problems seems to enjoy this canned food
My cat has had digestive problems for a couple years now. Our vet prescribed this prescription diet for him. He seems to have adjusted well to the food. He likes it much better when I don't have to mix in his medicine. My two other cats try very hard to get at his food. I finally had to call the vet to make sure it is alright for either of them to consume it. The vet checked their charts and gave me the go ahead to let them eat it. One cat loves it, the other will eat it, but not with much gusto.
September 8, 2016
Rated

5

out of

5
 by
pjarnagin
I have a 14 year old cat with IBS.
I have tried many products to help but the prescription ID has worked the best. I was also giving her the wet food and she really liked it too. BUT the last couple of days I can hardly get her to eat at all, no more than a couple of bites and she won't touch the wet food. She has been having horrible diarrhea for months and it seemed to clear up for a while , but now it back. The vet also has me giving her prednisone every day which she hates and I feel so bad forcing it down her every day. I don't know what else to do now. She is the light of my life and I am afraid I am going to lose her. Any suggestions are much appreciated.
July 21, 2016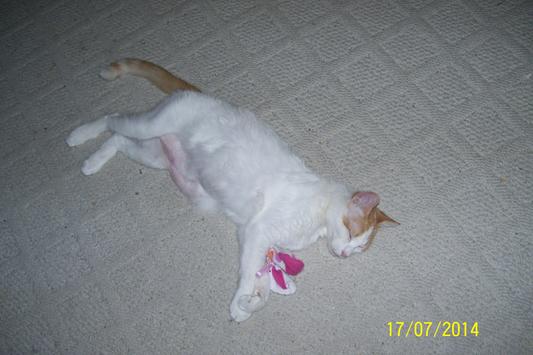 Rated

5

out of

5
 by
myloves
Stopped the pooping outside box
Cat started pooping outside box. Vet recommended this product. Although it was a sudden change in diet, cat eating it. Sometimes she prefers the dry treat. Bottom line, pooping outside the box stopped.
September 3, 2016
Rated

5

out of

5
 by
graygypsy
Helped with constipation
Recommended by vet, and has helped keep my 14 year old boy regular.
September 6, 2016
Rated

4

out of

5
 by
Lora
My fussy Ragdolls enjoy it .
My two Ragdolls are digestively challenged. (They constantly throw up). My vet prescribed Digestive Care for the one with Pancreatic problems. It seems to have helped.It's easier to feed the two the same diet and they both seem to be doing well.
August 28, 2016
Rated

5

out of

5
 by
talljan
Love quality of food.
My cat Skittles loves this canned food. TY for providing a lower price and convenient delivery. It is greatly appreciated.
August 27, 2016
Rated

5

out of

5
 by
Kitsak
This product is a good quality prescriptive diet
We started mixing this in with the other wet food that had recently changed formulas for our cat who has had collitis issues. He seems to like it, as do the others so we have started mixing it in for all of them. The texture is more like ground meat and very wet. So far it seems to be helping the cat with issues . . . more time is needed. Science Diet Prescriptive is very high quality food. It's a bit more expensive but worth it.
August 1, 2016
Rated

5

out of

5
 by
Jonjo15
Highly useful service.
We have been completely satisfied with this service. The packages have been sent in a timely manner.
August 14, 2016
Rated

4

out of

5
 by
Cathome
Slight Disappointment
i/d food texture of chicken in large can (5.5oz) granular, and not as acceptable to our cat as the chunky Chicken & Vegetable Stew in the i/d small can (2.9oz).
August 11, 2016