Hill's Prescription Diet i/d Digestive Care Chicken Flavor Dry Cat Food
List Price:

$45.59

Price:

$37.99 FREE 1-2 Day Shipping over $49

You Save:

$7.60 (17%)
Description
Dietary indiscretion, food allergies, or lack of digestive enzymes can affect your cat's digestive health. Efficient digestion is essential for your cat to be able to build and repair tissues and obtain energy, and for these reasons it is important to feed a food that is formulated to help support digestive health. Hill's nutritionists & veterinarians developed Prescription Diet i/d clinical nutrition especially formulated to support your cat's digestive health. In fact, i/d is clinically proven nutrition that helps improve digestion & stool quality.
Key Benefits
Clinically proven nutrition that helps improve digestion & stool quality
Highly digestible protein and fat to help assimilate nutrients and repair tissues faster
Mixed fiber source to help maintain gastrointestinal health
Optimal balance of nutrients to help replenish the body and help encourage recovery
Added antioxidants help control cell oxidation
Special Note
Hill's Prescription Diets require a veterinary prescription. This product will not be shipped until a copy of a valid prescription authorization is faxed to 1-800-619-7973 or e-mailed to rx@chewy.com.
Item Number

69848

Weight

8.5 pounds

Brand

Hill's, Science Diet

Food Form

Dry Food

Lifestage

Adult

Made in

United States

Special Diet

Sensitive Digestion, Prescription Food
Nutritional Info
Ingredients
​Chicken, Cracked Pearled Barley, Corn Gluten Meal, Brewers Rice, Pork Fat, Chicken Meal, Whole Grain Corn, Egg Product, Chicken Liver Flavor, Lactic Acid, Dried Beet Pulp, Potassium Chloride, Calcium Sulfate, DL-Methionine, Choline Chloride, Fructooligosaccharides, vitamins (Vitamin E Supplement, Niacin Supplement, Thiamine Mononitrate, L-Ascorbyl-2-Polyphosphate (source of Vitamin C), Vitamin A Supplement, Calcium Pantothenate, Riboflavin Supplement, Biotin, Vitamin B12 Supplement, Pyridoxine Hydrochloride, Folic Acid, Vitamin D3 Supplement), Taurine, Iodized Salt, L-Lysine, Psyllium Seed Husk, minerals (Ferrous Sulfate, Zinc Oxide, Copper Sulfate, Manganous Oxide, Calcium Iodate, Sodium Selenite), Mixed Tocopherols for freshness, Natural Flavors, Magnesium Oxide, Beta-Carotene.
Caloric Content
498 kcal/cup
| Guaranteed Analysis | |
| --- | --- |
| Crude Protein | 35.0% min |
| Crude Fat | 17.0% min |
| Crude Fiber | 4.0% max |
Feeding Instructions
Adjust feeding amounts as necessary to maintain optimal weight. If you are unsure, ask your veterinarian. For best results & safety practices: Gradually transition to your pets new food over a 7 day period. Exclusively feed the recommended Prescription Diet dry food, wet food, & treats Keep fresh water available at all times. Split the recommended daily amount into smaller portions and feed throughout the day. Have your veterinarian monitor your pets condition.
Transition Instructions
A gradual transition to a new pet food is important to avoid digestive upset. To transition, mix your pet's current food with the new food. Over 7 days, gradually decrease the amount of the current pet food while increasing the amount of new pet food. In some cases, your veterinarian may recommend no transition or a shorter transition time.
Pet lovers also bought...
Customer Reviews
Rated

4.7

out of

5

 by

110

reviewers.
Rated

5

out of

5
 by
Diane
Excellent product
When I tried to transition my 13 yr. old cat from dry urinary so to a wet cat food, he developed severe diarrhea. Vet prescribe Hills digestive care i/d and a probiotic. Cat loves the food and is back to normal. He also drinks lots of water so his urinary tract is good. I was able to stop the probiotic. My only wish is that they had a moderate calorie version. But overall, I am very pleased.
November 18, 2016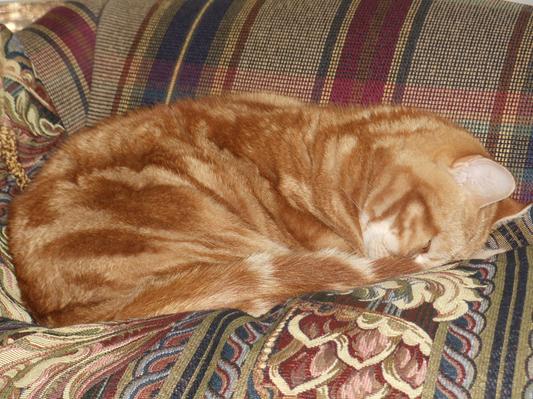 Rated

5

out of

5
 by
Jennaski
Great product
My cat has digestion problems ever since being on an antibiotic post surgery that never seemed to clear up even after putting him through two rounds of Flagyl. This food is helping a lot. I can tell he is happier probably from not having a tummy ache anymore, etc. He is a fussy cat and doesn't like the moist can version of this so I am reall grateful they have the dry food. I also received this order within three to four days which was impressive. I highly recommend this product for anyone who has a cat with digestion issues.
November 6, 2016
Rated

5

out of

5
 by
Suzy16
Great cat food!!
Love the product. Our kitties love the Hills Science Diet i/d prescription diet cat food!!
November 22, 2016
Rated

5

out of

5
 by
acatnamedkitty
Hills's i/d digestive care cat food works great
Before trying this food my middle aged cat would vomit 2-3 times per week...vet said it could be due to aging intestines (all other tests were negative). We tried i/d digestive dry cat food and she hasn't been sick once. She likes eating it and her coat seems to be silker. While the cost is 4x more than her previous food it is so worth it.
November 14, 2016
Rated

5

out of

5
 by
Abagail
Great food for cat's digestive system
My cat was loosing weight and having a hard time going to the bathroom. Since eating the new food, she has gained good weight and less bathroom problems. I'm glad I found this product.
November 18, 2016
Rated

4

out of

5
 by
Badcat
Rx cat food
The Rx food has slowed down her throwing up. She does like the taste and her appetite is better.
November 18, 2016
Rated

5

out of

5
 by
Hathena
Good for my cat
After 8 years of sub-par food, my cat started vomiting nightly. Our vet prescribed this and since he's started on the I/D prescription food, he hasn't vomited, not even once. Highly recommend if your pet has started to develop sensitivity to their regular food.
November 5, 2016
Rated

5

out of

5
 by
TurboMax
This product is great for our cat.
This product has helped our cats digestive system tremendously and has aided in keeping him healthy. I love that I can get the bigger bag online.
October 29, 2016
Rated

5

out of

5
 by
Debcat8
Great product for digestive concerns in my cat
This,is a great food if your cat has digestive problems...if your vet says it's OK then I'd use it...
October 28, 2016
Rated

5

out of

5
 by
jss6970
Pricey, but gentle on the tummy
Every other food upsets my cat's stomach. This food does not eliminate, but greatly reduces the vomiting so I buy it despite the high price. She eats it readily. There is little fiber in this food so watch for constipation.
October 17, 2016
Rated

5

out of

5
 by
foxyfleur
Good food, great price!
Science Diet I.D. was recommended by my veterinarian for my older cats with stomach issues. I was so pleased to find it on Chewy.com for half of what the veterinarian was charging for the same thing. The cats love the food and I don't feel as stretched to purchase it with the good price and great service and convenience of having it shipped to me directly. It saves me time and money a double bonus!
October 4, 2016
Rated

5

out of

5
 by
Robin
This product is very nutritious. My cats love the taste.
This product has very nutritious and good quality ingredients. All my cats love the taste and I bought it for only one of them.
October 14, 2016
Rated

5

out of

5
 by
Nala01
great food
My cat's fur looks better than it has in months. She is more active and lively than ever and she is a senior cat. She was hospitalized and this was the food they offered her and she loved it. She went from a very sick cat to healthy again.
September 30, 2016
Rated

3

out of

5
 by
Jadziabear
Possibly wonderful for some but not for my cat
I'm not qualified to review this product because I bought it for a cat who has IBS - & he can't seem to tolerate it any better than the dozen (literally) other brands of dry food I've tried. I've started him on a diet of homemade chicken & rice plus the 2 available Hill's i/d canned foods with good results.
September 25, 2016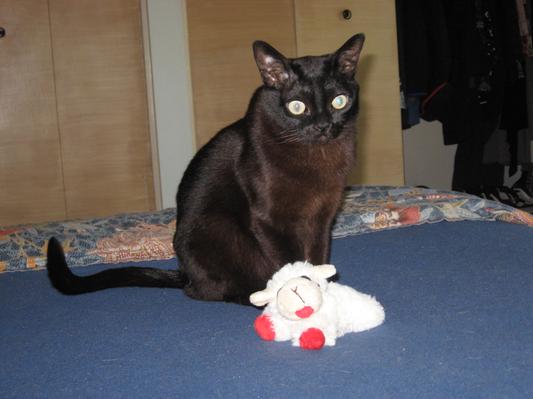 Rated

5

out of

5
 by
carolynlschroeder
Exactly the food kitty needed
This product has worked wonders for my cat. His digestive problems have stopped. He likes it too. Chewy made it easy to order prescription diet for my cat. They processed it quickly. The order shipped in a timely fashion. They did a great job in getting me exactly what my cat needed.
August 25, 2016
Rated

5

out of

5
 by
Abby10
My cat loves this food!!!!
So glad that I can order on line and delivered automatically!! No more driving , parking, standing in check out!!
August 18, 2016
Rated

5

out of

5
 by
Kitsak
Cats seem to love this kibble
One of our cats has been having collitis issues so we started mixing this in with the other kibble which had changed formulas and all 3 had stopped eating. All 3 seem to love it and it seems, thus far to be helping the one with the issues and we still need to give it a bit more time. It's expensive, wish it came in a larger bag but glad that Science Diet has this food.
August 1, 2016
Rated

5

out of

5
 by
Katie
Seems to Work
I adopted a cat from a shelter, not realizing just how terribly ill she was. She had every parasite, worm and bacteria known to man, was severely malnourished, so tiny and fragile...she weighed 4.5 lbs at 3 yrs old. After getting all the bugs cleared out, she was still unable to process food and had constant diarrhea with regular vomiting. In full panic mode, I took her back to the vet who suggested another prescription high fiber food, dry and wet, but my little one didn't like it and stopped eating. Given her condition, she HAD to eat. Another emergency vet visit, and this food was a last hope before specialists were required. It took a couple of weeks to get her intestines scrubbed out, but after a massive blow-out of awful black sludge, now my baby is not having accidents and has started to give me formed poo. She really likes the food so is gaining weight, her fur is softer and shinier, and she's running and playing! The big boy cat I adopted at the same time likes this food as well and is growing too. This food has been a miracle for us. I love the Chewy Autoship option too. Never running out of this food is very important around our house!
May 28, 2015
Rated

5

out of

5
 by
Tiffany14
Both cats and dogs love it.
Have a few pets with medical issues and this food is perfect for them.
August 14, 2016
Rated

5

out of

5
 by
TxPrincess
Fixed my sick cat
My 8 year old cat became ill and the Vet said his intestines were inflamed from a bad diet. He only eats dry food, doesn't like tuna, chicken, or wet food. She gave us samples of this food and within 48 hours my cat was eating and feeling like a kitten. Please note he did have Vet administered antibiotics too. This is extremely expensive HOWEVER my vet bills far exceed the cost of this food. Very happy with the fast shipping.
July 17, 2016
Rated

5

out of

5
 by
Jan45
this cat food is great
My cat was diagnosed with inflammatory bowel disease and does frequent vomiting. This is the only dry food that she can digest without vomiting. She loves the taste too!
August 6, 2016
Rated

5

out of

5
 by
Highback7
Tasty food
My cat loves it she was having some digestion problems had lost weight now she eats all the time and has gained a pound she looks great
July 31, 2016
Rated

5

out of

5
 by
Sheila52
This is a great product.
My cat was diagnosed with Irritable Bowel Disease and this product was prescribed by the veterinarian. I believe this product greatly helped in my cat's recovery and she likes the flavor too.
July 28, 2016
Rated

5

out of

5
 by
pjarnagin
Finally found a food to help with my cat's digestive problems
In one of the reviews, they were complaining about only being able to get this at one store, I get mine at Petsmart or here a Chewy, you do need a prescription though I don't know why you would need a prescription. My cat has digestive problems and this particular product works very well and she likes it (wet and dry) No more throwing up her food. She will be 14 next month and has an inflammatory bowel...the only other problem she has had for some time now is diarrhea...I can't seem to find anything to help with this. Any suggestions?
June 15, 2016
Rated

5

out of

5
 by
Jess
Awesome food and website!!!
Great product! My cat had loose stools all of a sudden and after a week of this food she was back to normal and has helped her digestive system. Chewy is a great website. The shipping was so fast. I had the food the next day!! :)
July 14, 2016
Rated

5

out of

5
 by
Catlover
So convenient for supplementing I/D wet food when away at work.
My cat loves this just as much as her wet food. Don't forget to leave a larger bowl of water than with wet food.
July 21, 2016
Rated

1

out of

5
 by
MNDonna
Cats don't like it
This food was prescribed for 2 of my 3 cats. The oldest will eat it if I hand-feed him but for some reason will not eat it on his own. He always ate his other food happily on his own, except one other time when he was on s/d food, then it was the same scenerio. The one cat that doesn't need this food (I was told by the vet I could feed this to her as well) won't touch it. The youngest will peck at the food half-heartedly. 3 cats and none of them like it. They do however love the canned version of this food. I was also told by the vet this food CANNOT be used long-term, only til the diarrhea stops then slowly transition back to other food. Yet the bag says precisely balanced to meet the special nutritional needs of kittens and cats......????
October 17, 2015
Rated

4

out of

5
 by
Christina72
Great product that serves its need!
One of my cats is on i/d for his IBD. I'm not so sure about all the ingredients in it but whatever it has, it works.
June 30, 2016
Rated

5

out of

5
 by
GUSMaineCoon
Gus, Maine Coon Loves Chewy.com!
If you have a Maine Coon or other cat with possible constipation and want to avoid Megacolon, then get your vet to order this cat food. We tried High Fiber but turned out it was not the best choice. After some consultation (Vet to Vet) they recommended Hill's Prescription Diet i/d Feline Gastrointestinal Health Dry Cat Food. Food is "low residue" and now our cat, Gus, does not strain. Has regular BM's. It was the answer to our concerns. We couldn't get the large bag at local store so looked on-line. Chewy.com had best price and will deliver free at scheduled intervals. Can't ask for better than that! I even sent Chewy a picture of Gus (in the Chewy box) after we received our 1st delivery. And another of him eating the food. he is 25 lbs! GUS Loves Chewy.com!
November 5, 2013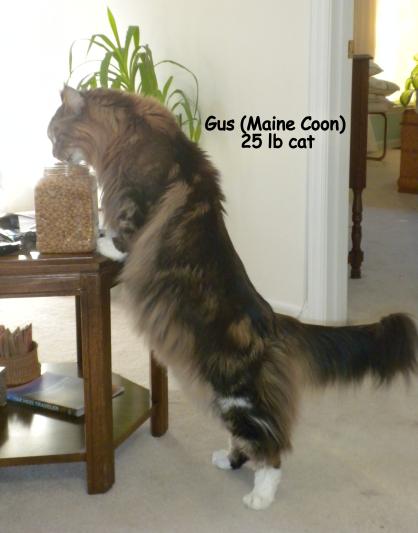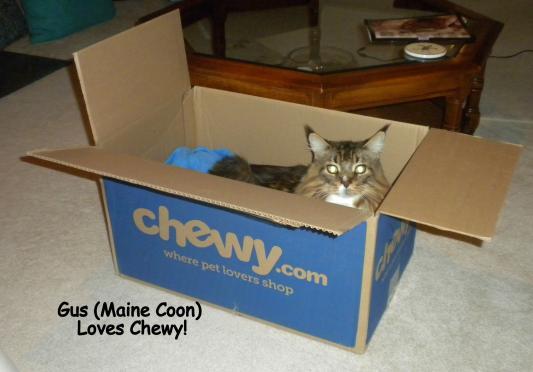 Rated

4

out of

5
 by
aes6246
cat loves it
cat loves it. it controls his digestive issue. way overpriced as far as I am concerned which is why someone dumped this cat on our road. To correct his digestive issue is far too expensive.
June 10, 2016