Hill's Prescription Diet w/d Digestive/Weight Management with Chicken Dry Cat Food
List Price:

$83.99

Price:

$69.99 FREE 1-2 Day Shipping on this item

You Save:

$14.00 (17%)
4-lb bag

8.5-lb bag

17.6-lb bag
Description
Some cats can be more prone to gain weight than others. Weight problems can be successfully managed through changes in your cat's food. At Hill's, nutritionists and veterinarians have developed clinical nutrition especially formulated to provide complete and balanced nutrition to manage cats prone to weight gain. Prescription Diet w/d also helps cats maintain normal blood glucose levels and promotes healthy digestion.
Key Benefits
Clinically tested nutrition for conditions that respond to fiber
Helps metabolize fat and maintain lean muscle while helping maintain a healthy weight
Promotes urinary tract health and a healthy immune system with therapeutic L-carnitine levels and an optimal blend of soluble and insoluble fiber
Formulated with low fat and low calories as well as reduced magnesium and sodium
Added antioxidant nutrients like Vitamins E and C control cell oxidation and promote a healthy immune system
Special Note
Hill's Prescription Diets require a veterinary prescription. This product will not be shipped until a copy of a valid prescription authorization is faxed to 1-800-619-7973 or e-mailed to rx@chewy.com.
Item Number

69826

Weight

17.6 pounds

Brand

Hill's, Science Diet

Food Form

Dry Food

Lifestage

Adult

Made in

United States

Special Diet

Sensitive Digestion, Weight Control, Prescription Food
Nutritional Info
Ingredients
Brewers Rice, Corn Gluten Meal, Chicken Meal, Wheat Gluten, Powdered Cellulose, Chicken, Whole Grain Corn, Whole Grain Wheat, Pork Flavor, Pork Fat, Lactic Acid, Chicken Liver Flavor, Potassium Chloride, Choline Chloride, Soybean Oil, L-Lysine, Iodized Salt, Calcium Sulfate, Dl-Methionine, L-Threonine, Vitamins (Vitamin E Supplement, L-Ascorbyl-2-Polyphosphate (Source of Vitamin C), Niacin Supplement, Thiamine Mononitrate, Vitamin A Supplement, Calcium Pantothenate, Riboflavin Supplement, Biotin, Vitamin B12 Supplement, Pyridoxine Hydrochloride, Folic Acid, Vitamin D3 Supplement), Taurine, Minerals (Ferrous Sulfate, Zinc Oxide, Copper Sulfate, Manganous Oxide, Calcium Iodate, Sodium Selenite), L-Carnitine, Mixed Tocopherols for Freshness, Natural Flavors, Beta-Carotene.
Caloric Content
280 kcal/cup
| Guaranteed Analysis | |
| --- | --- |
| Crude Protein | 34.0% min |
| Crude Fat | 7.5% min |
| Crude Fat | 10.0% max |
| Crude Fiber | 9.0% max |
| Sodium | 0.48% max |
| Magnesium | 0.08% max |
| Taurine | 0.1% min |
| Carnitine | 300 ppm min |
Feeding Instructions
Adjust feeding amounts as necessary to maintain optimal weight. If you are unsure, ask your veterinarian. For best results & safety practices: Gradually transition to your pets new food over a 7 day period. Exclusively feed the recommended Prescription Diet dry food, canned food, & treats Keep fresh water available at all times. Have your veterinarian monitor your pets condition.
Transition Instructions
A gradual transition to a new pet food is important to avoid digestive upset. To transition, mix your pet's current food with the new food. Over 7 days, gradually decrease the amount of the current pet food while increasing the amount of new pet food. In some cases, your veterinarian may recommend no transition or a shorter transition time.
Pet lovers also bought...
Customer Reviews
Rated

4.8

out of

5

 by

112

reviewers.
Rated

5

out of

5
 by
acleggirl
Stopped bloody stools
My Bengal kitten had bloody stools for months. After switching his food from very expensive to organic food and several vet visits later, this food was prescribed due to possible colitis. After only a week, I could not believe that his stools were no longer bloody; I always understood gluten, corn, and rice to irritate the intestines, so I am baffled. I am also a bit concerned that kitty demands this food a bit too often. He becomes destructive if I do not feed it to him when he wants it. Regardless, the food worked as prescribed, so I'll give it 5 stars.
December 7, 2016
Rated

5

out of

5
 by
Crazeecatlady
Must have a great taste! (and its good for them)
All of our cats (6) love the taste of W/D dry cat food. My vet recommended this product for my overweight cats as well as one of our cats that is a diabetic (low carbs in the W/D) ! I purchased the 17.5 lb. bag. It's easy to place the order and shipment arrived in about 3 days. I will definitely be ordering again. I saved a lot of money by ordering from Chewy.com instead of buying it from the vets office. And free shipping too! What a deal. Thank you CHewy!
November 25, 2016
Rated

5

out of

5
 by
Helen
Did the trick for two cats with upset stomachs
I was surprised that my cats ate the Hills food with gusto and I believe it settled their stomachs.
November 28, 2016
Rated

5

out of

5
 by
Riverroad
excellent
Very helpful and easy. This will be the best method of buying food for my cat. I was also able to upload my prescription so I now have more variety of food to buy since my local store doesn't carry all products.
November 19, 2016
Rated

5

out of

5
 by
tammy44
My vet recommended
I adopted a kitten with chronic diarrhea and my vet said this food is the best for what I am dealing with. Best of all my other 2 can eat it as well :) I am sold. My kitten has formed stools now and is thriving. Thanks Chewy for your unbeatable customer service and fast shipping:)
November 16, 2016
Rated

5

out of

5
 by
Royal
Good for a cat with tendencies to crystals building up in the bladder.
Over three years ago my female cat had a complete bladder blockage. She had successful surgery to remove bladder stones and she was then put on a food to minimize crystals. That food suited her well, but she seemed to be gaining a little weight, so the vet put her on the W/D which works as well as the other formula. She is a chow hound, and she seems to enjoy eating the W/D. Regular urine testing shows no crystal formation since being on the W/D.
October 9, 2016
Rated

5

out of

5
 by
coyotegal
The taste is good.
This special diabetic food must taste good because all my kitties eat it. And it is ok for them to have it. I'm very happy about this because I don't have to feed my diabetic kitty separately!!
October 18, 2016
Rated

2

out of

5
 by
Gail
Have used the dog food in this brand and it is great
I mistakenly ordered the Cat food when it should have been dog food. Re-ordered and the cat food will be donated to a shelter
October 19, 2016
Rated

5

out of

5
 by
Sam1995
Prescription Food
My cat is eating this as a treat after he was constipated by some supermarket's treats. Now we don't have any problem w/ digestion and I'm buying this w/d food as our veterinarian prescribed.
October 12, 2016
Rated

5

out of

5
 by
worgalc
My cat requires prescription cat food.
Incredibly fast shipping. I was amazed how fast the product was delivered
October 11, 2016
Rated

5

out of

5
 by
Eileen
So glad I found out about your company.
Delivery was great, maybe only 2 days. Had trouble getting this food from my vet and a couple of surrounding vets. It must be very popular. Now I'll never have a problem.
October 8, 2016
Rated

5

out of

5
 by
Curly
Easy to use Web site
The Web site was easy, product shipped within hours of the order. Delivered within a few days.
October 13, 2016
Rated

5

out of

5
 by
Suegreykittiesmom
Such quick shipping..great company
My cats one with a weight problem the other slim and fit. This food allows me to take care of both with one food. The customer service , follow through, and quick shipping is the best on the web
October 3, 2016
Rated

5

out of

5
 by
Catty14
The product is expensive, but effective
This is an easy way to order products! Thanks for the convenience.
September 13, 2016
Rated

5

out of

5
 by
KaRi997
This product saved my cats life!
My cats love their food and I love the convenience!
September 16, 2016
Rated

5

out of

5
 by
Cbfloorings
Cats love it! Great for diabetic cats
My cats love it and ordering thru Chewy make it mire convenient and affordable.
September 8, 2016
Rated

5

out of

5
 by
Glasses19
Excellent product
I was purchasing this product at Pet Smart in the 38 lb bag and they stopped carrying that size. When I found out Chewy had the larger sized bag I was thrilled! Much better price at Chewy and its delivered to my door!
September 7, 2016
Rated

5

out of

5
 by
Dsmom
Keeping my cat fat & sassy
I love Chewy's service. They are prompt, affordable, and customer driven. Chewy knows how to keep pets happy.
September 7, 2016
Rated

5

out of

5
 by
GranC
My Cat Really Likes This
My cat Ladybug has several health issues, including diabetes and inflammatory bowel disease, so she is limited as to the type of food she is supposed to eat. She seems to really enjoy this food--she has only been on it for about a month--but based on her eating habits, I can really recommend it. For a prescription diet, I can truly give it two thumbs up, based on how often I have to refill her bowl. She does not have a weight issue due to the diabetes, but this food is also supposed to help control weight if that is a concern.
August 6, 2016
Rated

5

out of

5
 by
BuckeyeNWOH
Prescription food - easy and fast!
I was amazed at how easy it was to get prescription cat food ordered and delivered. My vet requires a weeks notice to order/obtain the food. In a couple of days the bag was on my doorstep. Love it! The only downside is my vet charges $15 for a prescription. The price I paid at Chewy was less than the vet charges for the same size bag. I am currently in the process of looking for another vet anyway so the cost of writing a prescription will be one of my questions.
August 16, 2016
Rated

5

out of

5
 by
Diego
W/D Dry Cat food with Chicken
Finger licken chicken makes all the difference! You made my pet parents happy to find a viable alternative to our usual source. Easy to deal with, prompt shipment and the unique flavor I love. Easy verification with my Vet! A big meow! Diego T cat (my formal name)
June 11, 2016
Rated

4

out of

5
 by
Beth
An expensive necessity
It took a few weeks for my cats to adjust to this food, but now they seem to like it and it doesn't cause much vomiting. It's pretty expensive, though, and not available in most pet stores, so that is a bit of an issue.
June 13, 2016
Rated

4

out of

5
 by
yayCats
cat approved.
i love the product. my cat Milton was having issues with bloody stool and vomiting. the vet was determined to find out the reasons of his issues, several lab tests and rounds of antibiotics. then we thought about changing his food, i was using purina, but the vet wanted to try out this food and plus ive heard only good things about this brand, so we switched and milton is so much better now.
May 15, 2016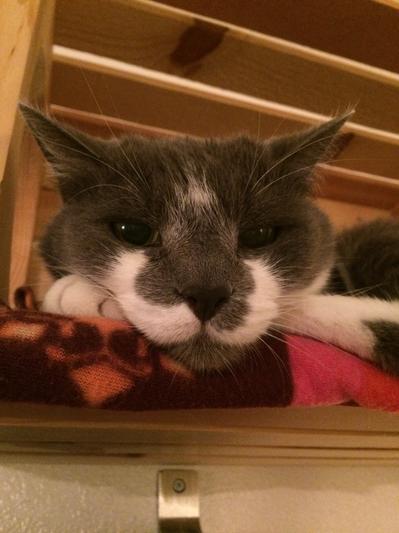 Rated

5

out of

5
 by
BlackKatz
Excellent food for cats with problems
We had one cat on this food for urinary issues many years ago. One we lost that cat we continued to use WD and our other cats liked it very much. We adopted Corrina who had issues with diarrhea and she could only be adopted if we fed WD. Needless to say we continued to feed all of our cats on that until we got kittens recently. But the older cats like the WD (and the kittens like to finish it up) so we are a fan. It is not a smelly food and the cats bowels are good on this canned food.
April 20, 2016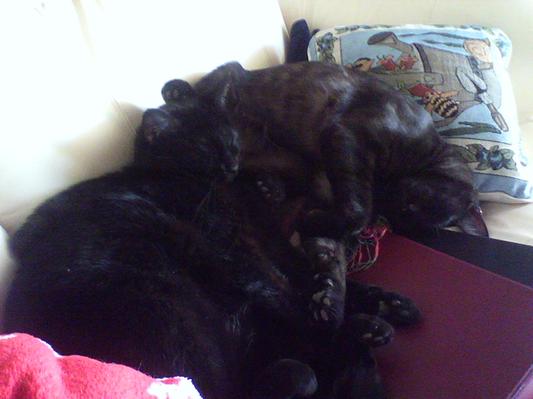 Rated

5

out of

5
 by
Kaley
Great service!
Awesome customer service team that treats of like family. They did what they needed to take care of it all and got the food to us very quickly!
June 12, 2016
Rated

5

out of

5
 by
Sandy34
Stopped the diarrhea
After living at the shelter for about 7 months, Anna and Elsa, both 1 1/2 years old, moved in with me. Elsa did well from the beginning, but I had trouble keeping Anna well. Vomiting and diarrhea. By the second round of antibiotics, the doctor put her on this food for the fiber. Once well, I tried to put her on an expensive across the counter cat food, but right back to the diarrhea and vomiting. Because both cats like this cat food, I have gone back to it, and Anna is finally well, and gaining weight. Obviously we'll stay with this cat food.
March 7, 2016
Rated

5

out of

5
 by
Grammy
Love the larger size bag
Could only get 4 or 8lb bags from our vets even check with other vets same thing. This larger size (17lb +) bag is purrrect and the price even better yet.
May 24, 2016
Rated

5

out of

5
 by
Zuni
Diabetic Cat
My cat is diabetic and was put on this food. She likes it. We love Chewy.com!
June 2, 2016
Rated

4

out of

5
 by
Moses
All around good for your cat!
This product was recommended to us by our vet, after we found out our senior cat had diabetes. After feeding him for two months we saw his blood sugar stabilize almost to the point of no need for insulin. He now gets the minimum dosage and continues to improve! Obviously, this product has helped greatly! Our second cat has constipation issues and we were thrilled to see he too could get more fiber eating this food that's not only for diabetics.
April 8, 2016
Rated

5

out of

5
 by
Brittney29
Its Meowylicious!
My cat was just diagnosed with diabetes. .and he loves this food! He gobbled it down like he hasn't eaten for a week! Thanks Chewy! I refer your company to all my friends that have pets! BRITTNEY
May 3, 2016