Hill's Prescription Diet y/d Thyroid Care with Chicken Canned Cat Food, 5.5-oz, case of 24
List Price:

$67.79

Price:

$56.49 FREE 1-2 Day Shipping on this item

You Save:

$11.30 (17%)
Description
Prescription Diet y/d is the safe, effective and easy way to manage thyroid health. Clinically proven nutrition to restore thyroid health in 3 weeks.
Key Benefits
When this recipe is fed as the sole source of nutrition, this formula has been clinically proven to restore thyroid health in just 3 weeks
Supports kidney health with controlled phosphorus and low sodium and helps maintain bladder health with controlled mineral levels
Promotes healthy skin and a luxurious hair coat with high levels of omega 3 and omega 6 fatty acids
Promotes heart health with essential nutrients like taurine and carnitine for optimal health benefits
Complete daily nutrition with a taste your cat will love
Special Note
Hill's Prescription Diets require a veterinary prescription. This product will not be shipped until a copy of a valid prescription authorization is faxed to 1-800-619-7973 or e-mailed to rx@chewy.com.
Item Number

69820

Food Texture

Pate

Brand

Hill's, Science Diet

Food Form

Wet Food

Lifestage

Adult

Made in

United States

Special Diet

Prescription Food
Nutritional Info
Ingredients
Water, Liver, Meat By-Products, Chicken, Whole Grain Corn, Rice Flour, Chicken Fat (Preserved with Mixed Tocopherols and Citric Acid), Chicken Liver Flavor, Powdered Cellulose, Calcium Carbonate, Fish Oil, Dried Yeast, Potassium Chloride, L-Lysine, Dl-Methionine, Guar Gum, Vitamin E Supplement, Taurine, Choline Chloride, Salt, L-Cysteine, Thiamine Mononitrate, L-Carnitine, Dicalcium Phosphate, Ferrous Sulfate, Zinc Oxide, Ascorbic Acid (Source of Vitamin C), Niacin, Copper Sulfate, Manganous Sulfate, Pyridoxine Hydrochloride, Beta-Carotine, Calcium Pantothenate, Vitamin B12 Supplement, Riboflavin, Biotin, Vitamin D3 Supplement, Folic Acid.
Caloric Content
188 kcal/5.5 oz can
| Guaranteed Analysis | |
| --- | --- |
| Crude Protein | 8.0% min |
| Crude Fat | 6.0% min |
| Crude Fiber | 1.5% max |
Feeding Instructions
Because iodine intake from other food sources -- treats, another cats food, etc. -- can compromise the effectiveness of low-iodine nutrition, its critical that you follow your veterinarians feeding instructions carefully and feed only y/d.Adjust feeding amounts as necessary to maintain optimal weight. If you are unsure, ask your veterinarian. For best results & safety practices: Cover and refrigerate unused portion. Gradually transition to your pets new food over a 7 day period. Exclusively feed the recommended Prescription Diet dry food & canned food. Keep fresh water available at all times. Have your veterinarian monitor your pets condition.
Transition Instructions
A gradual transition to a new pet food is important to avoid digestive upset. To transition, mix your pet's current food with the new food. Over 7 days, gradually decrease the amount of the current pet food while increasing the amount of new pet food. In some cases, your veterinarian may recommend no transition or a shorter transition time.
Pet lovers also bought...
Customer Reviews
Rated

4.1

out of

5

 by

90

reviewers.
Rated

5

out of

5
 by
DannyV297
Big Difference
It took about three weeks and my cat (Lewis) got sick at first but he has really made some progress and seems to be feeling really good. We were making final plans for him but he has since regained his health since being exclusively on Hills.
November 17, 2016
Rated

5

out of

5
 by
Vita
Excellent service
I bought the Hills thyroid wet food for my cat. I received the shipman quickly and the product is fabulous. My boy (cat) does not need to take thyroid meds any more thanks to this food. Great product and service.
November 10, 2016
Rated

2

out of

5
 by
Susie
Our little cat had eagerly eaten the y/d thyroid canned food without chicken, but he refused the new formula with chicken.
My first experience with Chewy, com was very favorable - helpful staff and very quick delivery. Our cat, who'd just recently been diagnosed with a thyroid problem, had started his diet on y/d without chicken, obtained from the veterinarian. However, he refused the new formula with chicken. We are now contemplating the radioactive thyroid treatment instead of diet. I was very impressed with the understanding representative at Chewy.com, who gave us a refund and suggested we take the remaining cans of food to a local animal shelter. Many thanks to the good people at Chewy.com. I only wish that Hills would bring back the oiriginal y/d formula.
October 11, 2016
Rated

5

out of

5
 by
jewel48
AMAZING FOOD
I cannot express how amazing this y/d food is. We thought our kitty would not like the food but we gave her the chance. This is such a great alternative to the ID treatment (that is costly but if we had to do it we would). Our cats thyroid level was very high and we put her on this food - only water and y/d. We were in compliance with it for four weeks and she went back to be tested and it was normal - even the doctors were AMAZED!! Added note: it must be refrigerated after opening - our kitty is spoiled so we take a quarter of the can and mash it up with a tiny bit of water and microwave it for 9 seconds - and she eats the whole thing (she hates it cold from the frig). Another great idea is slice off some like you would cranberry sauce from a can and cut into small squares and bake on a ungreased cookie sheet for 30 minutes in a 350 degree oven. It must be 30 minutes from trial and error or they are soft. After completely cooled, store them in a plastic bag. Don't spoil them to much with this treat. Again, we strongly recommend this y/d food.
May 8, 2015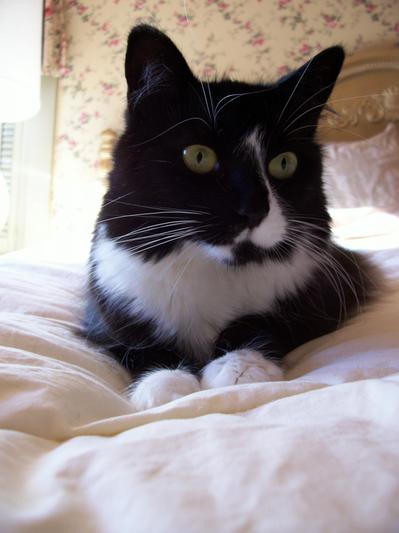 Rated

1

out of

5
 by
Sassy205
Cat didn't like it
I tried mixing it with her regular food, then slowly putting her on just this food. She wouldn't touch it. She didn't eat for over a day so I had to put her back on her preferred food. The other thing that really bothered me was that the only choice was to order a case rather than just a few cans. Now I'm out over $50 for something my cat wouldn't eat.
October 16, 2016
Rated

5

out of

5
 by
GG64
Works great for managing hyperthyroidism
Our cats have been on this for a few months now and our 1 cat is now within the normal thyroid range and our second cat is almost there! They love the taste and enjoy the y/d dry cat food as well.
October 11, 2016
Rated

4

out of

5
 by
Karen
This has helped our kitty
When our kitty was diagnosed we were thankful there is a treatment . We purchased the can and dry food and she started to improve quickly. Our only complaint is there is only one flavor, she tires of the same flavor ... Otherwise, this is a great way to treat your hyperthyroid cat
September 18, 2016
Rated

5

out of

5
 by
KitKat
Serves its purpose
When my cat was diagnosed with hypothyroidism I thought I only had 1 choice available to me, medication. It was found that after taking the pills for a short time, the pills did a number to her blood levels(which could be an actual side effect to the meds). My next option was to try this food & so far so good!! Her thyroid levels are much better than what they were & she loves it!! We do both wet & dry & she eats it all up!! She seems like a happy kitty & a happy kitty makes a happy Mommy :)
September 2, 2016
Rated

4

out of

5
 by
Cat1
Great results
We were able to get results in 30 days! Our cat loves this and the dry version.
September 18, 2016
Rated

4

out of

5
 by
Shethumb
Absolutely saved our kitty!
Our kitty Tabitha turned out to be allergic to the thyroid medication, so we had no option other than this food. Thank goodness this was available! Between the canned and kibble, she put back on all the lost weight in about two weeks, and her thyroid levels returned to normal. I need to see if the smaller cans are available though. She won't eat it after it's been opened for a couple days, and as a 6lb cat, definitely doesn't eat the whole can in a day. Unfortunately, at this moment, we end up throwing a lot of it away, and that's just plain expensive.
August 18, 2016
Rated

4

out of

5
 by
Lily25
Have to have the product
Very happy to be able to get the thyroid food for my cat at a little cheaper than the vet. I ordered a case of the cans and a bag of food. The package arrived next day, wonderful!, but the bag of food was smashed open and the food was everywhere. I called Chewy and the woman was super nice and sent a replacement, which I received the next day. Very good experience, doing the auto order.
August 25, 2016
Rated

5

out of

5
 by
faithskate
Very palatable food
My cat loves this prescription food! She looks forward to meals now.
September 10, 2016
Rated

5

out of

5
 by
Vhays
Worth the money
We have one cat that has a problem with her thyroid. We have found that she loves the taste and has not had any problems eating this food.
September 5, 2016
Rated

5

out of

5
 by
Owner
Addresses hyperthyroidism
This product addresses our cat's need to avoid foods with iodine content. The hope is to avoid the need for prescription drug maintenance of the problem.
September 10, 2016
Rated

5

out of

5
 by
Lisa54
Keeps my cat healthy
Easy to use. Wish there was a variety of flavors..
July 31, 2016
Rated

3

out of

5
 by
Harvey
Cat refuses to eat it
She will not eat this food. Will keep trying to feed it to her.
July 29, 2016
Rated

5

out of

5
 by
MELISSA63
Life saver!
This thyroid food literally saved our cats life! We live on an island and no proper medication available. Our vet in the USA suggested this site as a last resort. After three weeks our cat was running up and down the stairs practically like a kitten. He looks forward to his meals and loves the taste. Thank you Hill's y/d!
June 16, 2016
Rated

5

out of

5
 by
Ellen
Prescription food for feline hyper-thyroid
My 14-year old cat has a hyper-active thyroid so the vet prescribed y/d Thyroid Care food which, along with medication, solved the problem. I had been buying cases of the canned food at my vet's office but asked about buying it online and they suggested Chewy.com. Turns out that the price is slightly discounted online and shipping is free over a certain minimum, so it is LESS expensive and MORE convenient to order through Chewy. Thank you! p.s. I tried to get my cat and then my dog to sit in the Chewy box but to no avail ...
May 10, 2016
Rated

1

out of

5
 by
Abyenvy
Cat simply won't eat it.
The very first day; my cat ate the canned Y/D. After that, he pretty much "shunned" it and tried to bury it. Even my other cats who were curious enough to try it gave up on it after a couple days. Despite the fact I feed him nothing else but the Y/D, my hyperthyroid cat eats only the kibbled Y/D. Thank heavens he likes that. Great product idea; same not palatable problem as other Hills veterinary diets.
May 19, 2016
Rated

5

out of

5
 by
loric
went to this food for health reasons
My Mercedes is 16 yrs old. At her checkup she was found to have hyperthyroid. I chose to change her food instead of trying to give her pills. She loves this food. She was on it for around a month or so and at her check up her thyroid was back to normal. She will need to stay on this food and if for some reason she stops liking it she will need to take pills. (hope this does not happen). Thanks Chewy for calling Mercedes vet to get the script faxed to you!!
May 7, 2016
Rated

5

out of

5
 by
Kristin
Great product!
My cat loves this canned cat food. He gets so excited when I open a can and put some in his bowl! He's been eating this food exclusively for a month, and his thyroid levels are improving. I am very happy with this product.
June 9, 2016
Rated

5

out of

5
 by
Ru84La84
Very palatable
Kitty has a hyperthyroid condition and it's too soon to know if this food will help; however, kitty loves the taste and likes the canned food more than the dry food.
June 4, 2016
Rated

3

out of

5
 by
dakota
the company was great to work with
I purchased both the dry & the canned food. My cat will only eat the dry....so, I have a case of canned food that I don't know what to do with. I've thrown away all the packaging. They need more than one flavor.
May 31, 2016
Rated

2

out of

5
 by
BrooklyRose
Product should be temporary
This prescription does lower the thyroid levels in hyperthyroid felines, however this food should not be use as a permanent food. Dogs and Cats need protein in their diet and this is only corn and soy based non nutritional food. felines on a long term diet have bone loss and other nutritional problems. This food is fed prior to the Radio iodine therapy. I have read the reviews and I believe that most reviewers think that this food should be given on a permanent basis. Please do your research.
February 26, 2016
Rated

4

out of

5
 by
evander
My cat likes it if water added
Cats will drive you crazy. At first he would not eat it. Then I mixed it with his other food and he ate a little. Then I mixed in some warm water and made a soup. Gradually I decreased the other food but I kept the water. And now he loves it. I will have his thyroid test redone in a few weeks and I will let you know how it is.
April 24, 2016
Rated

5

out of

5
 by
Rascal
Good find
Our beloved 18-yr-old Siamese has become very thin and cannot tolerate medication for her hyper thyroid. When our vet recommended Hill Thyroid Card y/d, I was afraid she wouldn't eat it; however, as the vet predicted, Rascal eats it really well. It's very thick so I mash it with a little water to make it a consistency Rascal can handle and she is doing really well on it.
April 11, 2016
Rated

4

out of

5
 by
El3ctra18
Gets the Job Done
Pros: Hill's Prescription Diet y/d Feline Thyroid Health Canned Cat Food has decreased my cat's thyroid count from 5.5 to 3.1 in just 4 weeks and that was done by only feeding him the prescribed amount of canned food. Cons: There is only one flavor in the canned food and I'm afraid that my cat will eventually get bored of the same flavor. Also, since the diet requires that you only feed your cat the prescription food, you cannot feed your cat anything else (i.e. treats). And unfortunately this brand does not have treats for the Thyroid Health diet which is a bummer since my cat loves treats and I love to give my cat treats. I wish the Company would come out with some!
December 19, 2014
Rated

5

out of

5
 by
Graytail
Good savings and convenient
My little guy is on this prescription diet. I'm saving about 30 cents a can over Petsmart and my vet. Free delivery (over $50) right to my front door. This is a no brainer.
May 3, 2016
Rated

4

out of

5
 by
Mandy
High Price
My cat loves it, it seems to be helping. High price keeping me from giving it 5 stars.
May 2, 2016
Rated

4

out of

5
 by
Furryfriendlover
A little too early to tell.....
I may finally rate this a 5 star product, however it has been only 12 days. This was my sister's cat (she recently died and wanted me to take care of her). This sweet 11 year old cat was literally skin, bone and fur! She was always super hungry and hyper with a T-4 level reading of 19. Once I got the wet and dry food, she seems to have calmed down a bit. As I pet her on her spine it seems that she may have less bony ridges, but if that is the case it is still an issue. I have to constantly draw a fork through this densely packed wet food, which allows her to eat more. I will write another review after 3-5 weeks, as I'd love to have restored this sweet kitty's health! My other cat is a big extremely healthy Norwegian Forrest cat whose paws are over 2x the size of this grey long-haired tabby. They are slowly getting used to each other, but I hope that the new addition will be super healthy in a few weeks. It is better than the alternative of using a Radiated Iodine treatment that I am told costs $1,500 + 2 weeks in a vet hospital until the radiation exposure is safe. Ugh! I just wish that the food wasn't so expensive and that at least there would be another flavor, as a lifetime of one flavor is kind of tough. However it beats the alternative. Thank God that someone has seen to this solution for our unfortunate furry friends.
December 23, 2014