Hill's Prescription Diet z/d Original Skin/Food Sensitivities Dry Cat Food
List Price:

$69.59

Price:

$57.99 FREE 1-2 Day Shipping on this item

You Save:

$11.60 (17%)
Description
Food sensitivity and intolerance are potentially serious problems that can result in sensitive or irritated skin, coat and ear conditions or even gastrointestinal upset. Cats that have a food sensitivity or intolerance, also called adverse reactions to food, typically experience an abnormal response to the protein in the food. If your cat suffers from adverse reactions to food, it is even more important to feed the right food. At Hill's, nutritionists and veterinarians have developed clinical nutrition especially formulated to help manage your cat's dietary sensitivity and help reduce the possibility of adverse reactions to food.
Key Benefits
Clinical nutrition especially formulated to help manage your cat's dietary sensitivity and help reduce the possibility of adverse reactions to food
Designed to improve digestion and stool quality with ingredients to help reduce gastrointestinal workload
Helps eliminate food related causes of skin irritation and a healthy skin barrier
Formulated with highly digestible proteins that minimize the chances of adverse reactions to food
Clinically proven antioxidants help maintain a healthy immune system and skin barrier function
Special Note
Hill's Prescription Diets require a veterinary prescription. This product will not be shipped until a copy of a valid prescription authorization is faxed to 1-800-619-7973 or e-mailed to rx@chewy.com.
Please note: Hill's is going through a packaging change: Original was formerly Ultra; same great formula, just a new name!
Item Number

69817

Weight

8.5 pounds

Brand

Hill's

Food Form

Dry Food

Lifestage

Adult

Made in

United States

Special Diet

Sensitive Digestion, Prescription Food
Nutritional Info
Ingredients
Brewers Rice, Hydrolyzed Chicken Liver, Soybean Oil, Powdered Cellulose, Chicken Liver Flavor, Lactic Acid, Calcium Carbonate, Calcium Sulfate, Glyceryl Monostearate, Potassium Chloride, DL-Methionine, Choline Chloride, vitamins (Vitamin E Supplement, L-Ascorbyl-2-Polyphosphate (source of Vitamin C), Niacin Supplement, Thiamine Mononitrate, Vitamin A Supplement, Calcium Pantothenate, Riboflavin Supplement, Biotin, Vitamin B12 Supplement, Pyridoxine Hydrochloride, Folic Acid, Vitamin D3 Supplement), Taurine, Iodized Salt, Dicalcium Phosphate, minerals (Ferrous Sulfate, Zinc Oxide, Copper Sulfate, Manganous Oxide, Calcium Iodate, Sodium Selenite), Mixed Tocopherols for freshness, Natural Flavors, Beta-Carotene.
Caloric Content
398 kcal/cup
| Guaranteed Analysis | |
| --- | --- |
| Crude Protein | 28.0% min |
| Crude Fat | 12.0% min |
| Crude Fiber | 3.5% max |
| Omega 3 Fatty Acids | 0.3% min |
| Omega 6 Fatty Acids | 3.0% min |
Feeding Instructions
Adjust feeding amounts as necessary to maintain optimal weight. If you are unsure, ask your veterinarian. For best results & safety practices: Gradually transition to your pets new food over a 7 day period. Exclusively feed the recommended Prescription Diet dry food, canned food & treats. Keep fresh water available at all times. Have your veterinarian monitor your pets condition.
Transition Instructions
A gradual transition to a new pet food is important to avoid digestive upset. To transition, mix your pet's current food with the new food. Over 7 days, gradually decrease the amount of the current pet food while increasing the amount of new pet food. In some cases, your veterinarian may recommend no transition or a shorter transition time.
Pet lovers also bought...
Customer Reviews
Rated

4.5

out of

5

 by

103

reviewers.
Rated

5

out of

5
 by
seebee
My other cat loves it
I bought this kibble because the veterinarian at U.C. Davis prescribed it for my older cat, who was diagnosed with irritable bowel syndrome. It helped him regain weight and muscle mass. He was underweight with muscle wasting. My other cat likes it, too. I can sprinkle his medicine on it. It is not as dry as non-Rx kibble and his powdered meds stick to it. Much easier!
November 25, 2016
Rated

4

out of

5
 by
sunshine3215
Food has STRONG SMELL, might offend CAT
I purchased this dry food because my cat has food allergies. This food did address those issues and the itching stopped within (3) days of starting to only give him this food mixed with Royal Canin "calm". Calm was his original dry food and I thought well maybe I'll try this one since it specifically addresses the food allergies. The Calm was given by my vet for another reason but it helped the scratching/itching. Well, this food does address allergies but it has a SUPER STRONG SCENT. My cat did not like the scent, he ate is the first day, then after that...he would not eat it. I even mixed it with calm and he would eat all the "calm" and leave this food. I would not recommend buying a 8 lb bag, Calm has no smell at all at least not one I can smell. I'm sure the cat smell's something. This food works so don't misunderstand but the smell is very strong.
September 12, 2016
Rated

4

out of

5
 by
Soolz
A good choice for my persian
I had to switch my persian to this diet because he was on the Royal Canine hypoallergenic diet earlier but he suddenly decided to stop liking it. I transitioned it in with the old diet and he eventually loved it. I only gave it 4 stars because the shape of the food is not Persian friendly. Persians normally don't chew their food and like to just swallow it so although he likes the taste, he has a hard time keeping it in his mouth. I wish the company would consider making a persian friendly version. The upside is that there is a wet version. Overall, I'm happy with the new diet. **I would also like to point out that I had already purchased a Royal Canine hypoallergenic dry food bag for my cat that I hadn't opened yet. Since my cat stopped eating that one completely, I ordered this diet for him prescribed by his Vet. Customer support at Chewy.com was kind enough to give me a full refund on the old unopened bag. 5 stars on customer service!
May 4, 2016
Rated

5

out of

5
 by
kdpioneer
Expensive but good
My Zoey has been diagnosed w/ inflammatory bowel disease. She may be allergic to ingredients in regular cat food. I've put her on ZD - both wet & dry & she's doing pretty darn good. The stuff is very expensive but you can get coupons thru Science Diet. She's no longer vomiting and I'll keep her on this forever if that's what she needs.
November 21, 2016
Rated

5

out of

5
 by
CAhappy
This product does what it claims!
Zuzu had been to the vet three times regarding a skin disorder. Her rash is completely healed and fur is growing back. Her coat is now soft and shiny.
November 13, 2016
Rated

1

out of

5
 by
Lauren
This product was great and then they changed the formula...
I have been purchasing this food for almost an entire year after my senior cat was diagnosed with pancriatitis and IBD. He was doing extremely well on this food and then recently Hill's changed the formulation of it. He has been vomiting every couple of days since using the new bag of food with the new formulation. I'm not sure what Hill's changed but I will be purchasing a new brand of food tomorrow. Very disappointed.
October 30, 2016
Rated

4

out of

5
 by
1boy2cats1dog
recommended by vet
my cat has been having allergic reactions with sneezing and nasal congestion that leads to sinus infections and includes a strange build up along his lower mouth lip area. First we stopped all plastic and stainless steel bowls feeders, etc, on vet recommendation. No change. Then vet recommended we use this food because it was probably something in his food. I was feeding expensive Natural Balance food prior. This seems to definitely help. I think he is accepting of this food and my other cat in the house has also changed easily since they eat out of each other's bowls. Thanks to Chewy, I am able to get this food at a much better price then my vet or amazon.
October 7, 2016
Rated

5

out of

5
 by
3boymom
Cats love it!
This food is working wonders for our kitten! Allergies no more!
November 8, 2016
Rated

5

out of

5
 by
solarspirit
Senior cat likes it.
I adopted a senior abysinnian who had only been fed Purina One kibbles all her life. She was barely eating any of it the first few days I had her and when she did eat, she would barf it up. I took her to the vet to make sure she was healthy and her labs all came back great for an 11 1/2 year old. I had suspected an allergic reaction to something in the food and tried feeding her a grain free kibble, but she didnt take to it. The vet suggested the Hills z/d and gave me a sample. In the past, I was not impressed by Hills or Science Diet, but as long as Phoebe is eating, I am happy. I have added canned food to her diet now as well and she is putting the weight she lost back on and is a happy cat. No more vomiting. !!!
September 18, 2016
Rated

5

out of

5
 by
Penny22
Great product
After my cat, Penny turned 2, he began scratching himself to the point where he would bleed and lose his hair. His belly was always red, and he was just miserable. After visiting many vets, I finally found one that recommended a prescription diet for him. After using this product and ONLY this product for about two weeks, his skin started to clear up and the scratching stopped. However, if your cat gets in to any other kind of food or treats (like mine tries to) the product does not work as effectively. Luckily, he is not a picky eater, so he enjoys the taste of the food too. I do have another cat who is a VERY picky eater (but no allergies), and he refuses to eat this food. If you have multiple cats and only one with an allergy, I would not recommend trying to put them all on this food. It is very expensive, so it's hard to keep up with. However, the product is definitely worth it if your kitty has a food allergy.
February 29, 2016
Rated

5

out of

5
 by
InkQuil
Great product. Keeps your feline in good health.
Great company will continue to purchase items. Have been ready and willing to help out in ever occasion. As in if you need prescription. To the company calling the Dr. To get any information to help with the situation. Products come in mail good and the product they show is pretty much what you receive. My friend told me about this site n i recommended to the other people as well.
September 19, 2016
Rated

5

out of

5
 by
Cherie
Excellent prescription diet for cats
I have 2 cats with Pancreatitis that can be difficult to control, but the Z/D food has made such a huge difference! They love the taste and have significantly improved inside and out. My third cat is healthy, but I feed her this diet as well. Even her coat has gotten softer and brighter. Chewy.com has the lowest price too. Remember, the higher quality food less food your cat will eat. I look at it this way, paying a little more for high-quality food is less expensive than multiple vet bills.
September 8, 2016
Rated

3

out of

5
 by
llh0043
Stopped the vomiting, but produced diarrhea
Our 3 cats were vomiting -- both freshly eaten food as well as just puddles of bile -- on their Blue Buffalo food. The vet presumed they had developed an allergy to it, so we switched them over to z/d. The vomiting stopped immediately! However, their stools are now so soft they're just puddles, and one cat has started leaving those outside the litter box for us to examine (how considerate). Their stools also contain mucus, which is not a happy thing. In addition to the loose stools, this food has also increased their shedding enormously. One cat who has never produced a hairball has now produced two in four weeks. While I'm sure it's great for them to not be allergic to their food, I don't know if these effects are any better.
July 14, 2016
Rated

5

out of

5
 by
vren80
My cat loves her food!
My cat was put on this prescription food after nearly dying due to a bad case of hepatic lipidosis. Our vet recommended it because of worries my cat also had IBS that contributed to her declining health. Ever since she's been on this food, she's back to herself and has the softest, fluffiest coat. At 10 yrs old, the shelter we got her from said no one wanted to adopt such an old cat but now that she's been on this food, she's so happy and healthy, you would never tell she's 11 yrs old because she has so much energy! This food literally saved my cat's life.
August 19, 2016
Rated

5

out of

5
 by
drabtwo
Excellent Product
I am so grateful that I can get the z/d cat food from chewy. My two cat need the z/d and all of a sudden my vet can't get it so they wanted to substitute and I said no. I went on the internet and found chewy and I am so grateful I got it from you and also so quick. I will continue to order from chewy. Thank You Donna Rabideau P.S. Allie and Kallieto thank you.
August 30, 2016
Rated

5

out of

5
 by
Mary
fantastic
So much less expensive than in my local pet shop and really fast delivery!
September 16, 2016
Rated

5

out of

5
 by
Danna
My cat hates dry food - but loves this
I've had to find dry and canned foods my cat is not allergic to. She typically hates dry food and will only nibble a bit if she is starving. This one she will eat all day long and will cry if her bowl is empty. Amazing. Unfortunately she doesn't feel the same about the z/d canned food.
September 3, 2016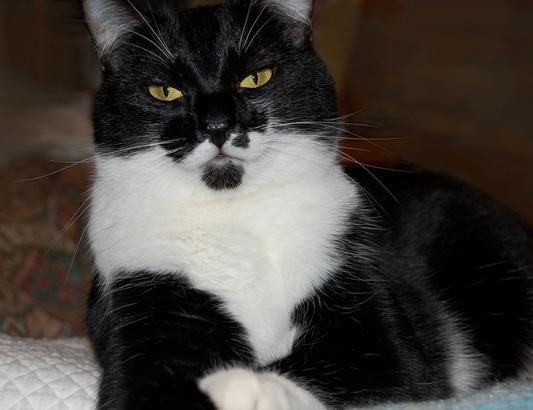 Rated

5

out of

5
 by
Gigi
We Love Chewy!
Border Collie Ben, The Meister and Crabby Abby all love Chewy.com! We love that our food is delivered right to the door (Mom doesn't have to go shopping and then carry big bags up the stairs, so she has more energy to play with us). Thanks for always providing exceptional service.
August 29, 2016
Rated

5

out of

5
 by
Jeanne1
Great product for cats with a sensitive stomach.
Great product for cats who have extremely sensitive stomachs. Took my cat, Napolean, into the vet because he was vomiting at least once a day. I was at my wits end as I tried all sorts of things to help him and nothing worked. After running various test on Napolean and finding nothing medically wrong, My vet recommended trying Z/D Hills prescription Diet Skin/Food Sensitivities. Of course, at first, He wouldn't touch it. Then after two days he started eating it and now loves it. The best part is, no more vomiting.
July 29, 2016
Rated

5

out of

5
 by
Margar
Z/D plus medication helped my cat with his skin allergies.
When I had to change my cats diet from rabbit to Z/D, he was very happy with the dry food, but would not eat the wet. The consistency is almost like play dough, though I know cats who eat it without a problem.
August 11, 2016
Rated

5

out of

5
 by
DebD
Works for Jake
For the last 2 years, this has kept Jake from vomiting up most of his food. Jake went thru nearly every type of gluten free dry cat food (and many canned), trying all types of protein on the market - after 2-6 wks, each one would start coming back up again. Hills Z/D does not, and having dry food in a feeder is paramount - this 18# cat is a complete PEST, 24/7, when he starts to think that Humans Are Where Food Comes From. Very Thankful for this catfood! Jake is a picky eater, and a bird fan, but not a fish/game fan - he moved to this food easily. Very excited to find the Z/D on Chewy.com, for the cheapest price, with free (fast!) shipping, too!
May 28, 2016
Rated

5

out of

5
 by
Seren73
Normally bought at store more expensive..
Love that it is the bag size perfect for my cat and me. Perfect price and easy quick ordering/shipping. Highly recommend to save money on pet supplies. We will ordering again. Thank you.
August 6, 2016
Rated

5

out of

5
 by
LU10
My cats like it so far!
Took a couple days for my cats to get used to the taste, but now they both seem to love it. One of my cats is constantly over grooming to the point where the sides of his body have really shorthair. The vet said it might take 8 to 10 weeks to see a difference, since he likely has an allergy. It's only been 4 and haven't noticed a huge difference yet but it's early. This food has somewhat of a strong smell when you first open the bag.
July 7, 2016
Rated

5

out of

5
 by
Maru
Quick easy convenient
Fast and convenient process. Will use regularly from now on. Job well done!
July 28, 2016
Rated

4

out of

5
 by
Bigtimespender
Vet prescribed this food and it works!
We were using another vet prescribed major brand product for a specific cat. That worked for awhile and then there were problems with digestion. We saw a new vet who prescribed the Hills z/d and man, what a difference! Within 5 days we were switched over with no problems. The one cat with the problem, got better with the new food (and medication.) The other cat who use to throw up every other night or way too often, stopped throwing up at all! At all!! And that cat's skin issues have gotten better, not perfect, but improved, just from changing the diet. All these prescribed diet foods are pricey, but in our case made a world of difference to the quality of our kitties' lives.
April 16, 2016
Rated

4

out of

5
 by
Cats2
Seems fine
I have two Maine coons with skin allergies. I am still mixing Hill's with their previous food, but they are eating it and seem to like it.
July 15, 2016
Rated

5

out of

5
 by
TheZoo
Working very well on stomache issues & weightloss?
My old girl, 13yrs, tried this because I would find little vomit spots all over. It has helped tremendously with that, as long as she doesn't find ribbon/leaves/etc otherwise that comes up. (My indoor/outdoor cat 15 yrs has not tried this yet.) I have noticed she has lost a lot of weight. It probably makes her the ideal weight. I am allowing her to eat as much as she wants. I am bringing her to the vet this week for a weight check. I have read most of the reviews below, but I have not seen anyone else mention this side effect. Her poop stinks, as does the food, from the human perspective! My 3rd maltese dog-child, stands under the table and cries because she wants this food so bad. Needless to say, the cat eats higher than the dog can jump.
October 28, 2015
Rated

4

out of

5
 by
FinancierdeChat
Seems to have solved the problem
Tuck's fur is growing back and the skin eruptions are gone. We have only had one issue with food being thrown up after eating since we started the new food. Tuck is still very very thin I hope he will put on some meat to cover his bones soon. Ace who did not have any problems with their previous food is happy to eat the new one. He has lost some weight and he really needed to. He is a "BIG" boy about five pound over what would be best for him. Tuck always skinny may need some aid to gain weight back he is eating but not gaining any weight.
April 19, 2016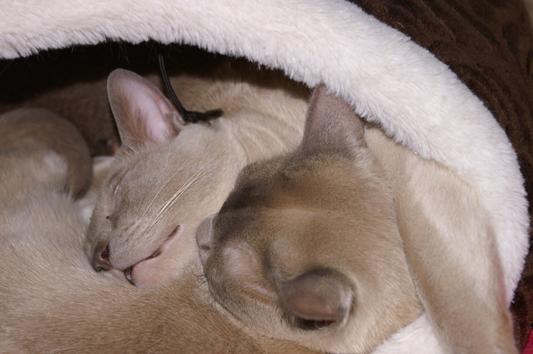 Rated

2

out of

5
 by
Elaine
Made our kitty sicker!
Our vet suggested this food for our kitty to help with loose stools. It made it worse!!
June 17, 2016
Rated

5

out of

5
 by
dana
Great Customer Service
i've used this before for my cats,Flopsy and Tessa. But the difference is the fabulous customer service from Chewy!
May 26, 2016