Hill's Science Diet Adult 11+ Age Defying Dry Cat Food
Was:

$39.99

Price:

$32.79 FREE 1-2 Day Shipping over $49

You Save:

$7.20 (18%)
3.5-lb bag

7-lb bag

15.5-lb bag
Description
Hill's Science Diet Adult 11+ Age Defying cat food provides precisely balanced, easy-to-digest nutrition for older cats. This formula contains natural, high quality, easy-to-digest ingredients with no artificial colors, flavors or preservatives for a flavorful, nutritious meal.
Key Benefits
Defends the body and brain against aging with a clinically proven antioxidant blend containing vitamin C and vitamin E to help support a healthy immune system
Natural, high quality, easy-to-digest ingredients with no artificial colors, flavors or preservatives for a flavorful nutritious meal
High quality fiber, fatty acids and antioxidants to support healthy digestion, skin and coat and a strong immune system
Exclusive multivitamin blend to help keep older cats agile, more alert and interactive
Great tasting natural nutrition for a long, happy life
Item Number

49534

Weight

15.5 pounds

Brand

Hill's, Science Diet

Food Form

Dry Food

Lifestage

Senior

Made in

United States
Nutritional Info
Ingredients
Chicken, Whole Grain Wheat, Corn Gluten Meal, Brewers Rice, Pork Fat, Egg Product, Dried Beet Pulp, Chicken Liver Flavor, Flaxseed, Wheat Gluten, Lactic Acid, Fish Oil, Calcium Sulfate, Potassium Chloride, Soybean Oil, Choline Chloride, Calcium Carbonate, Taurine, Vitamins (Vitamin E Supplement, L-Ascorbyl-2-Polyphosphate (Source of Vitamin C), Niacin Supplement, Thiamine Mononitrate, Vitamin A Supplement, Calcium Pantothenate, Riboflavin Supplement, Biotin, Vitamin B12 Supplement, Pyridoxine Hydrochloride, Folic Acid, Vitamin D3 Supplement), Minerals (Ferrous Sulfate, Zinc Oxide, Copper Sulfate, Manganous Oxide, Calcium Iodate, Sodium Selenite), L-Carnitine, Iodized Salt, Oat Fiber, Mixed Tocopherols for Freshness, Natural Flavors, Beta-Carotene, Apples, Broccoli, Carrots, Cranberries, Green Peas.
Caloric Content
510 kcal/cup
| Guaranteed Analysis | |
| --- | --- |
| Crude Protein | 29.0% min |
| Crude Fat | 18.0% min |
| Crude Fiber | 3.5% max |
| Vitamin C | 100 mg/kg min |
| Vitamin E | 650 IU/kg min |
| Omega 6 Fatty Acids | 2.5% min |
Feeding Instructions
Adjust feeding amounts as necessary to maintain optimal weight. If you are unsure, ask your veterinarian. New to this food? Mix increasing amounts of your pets new food with decreasing amounts of the old food over a 7-day period. Keep fresh water available at all times! Your pets nutritional needs may change as they age. Ask your vet at every checkup. Science Diet is available in a wide variety of dry and canned foods for your pets unique needs.
Transition Instructions
A gradual transition to a new pet food is important to avoid digestive upset. To transition, mix your pet's current food with the new food. Over 7 days, gradually decrease the amount of the current pet food while increasing the amount of new pet food.
Pet lovers also bought...
Precisely Balanced Nutrition for Adult Cats 7+
Hill's Science Diet Adult 7+ cat food provides precisely balanced, easy-to-digest nutrition to help older cats live a long, healthy life. These yummy recipes are specially formulated for adult cats 7 years of age and older to help reduce kidney stress and promote a healthy immune system.
Vets' #1 Choice to Feed Their Own Pets
More than anyone, veterinarians know a healthy cat food when they see one. That's why they give Hill's Science Diet to their own cats more than any other brand. Hill's works with pet nutritionists to develop recipes with the best cat food standards in mind. These recipes are designed to keep your feline family member healthy and strong so she can enjoy more moments of purring and playing.
The Science Behind Happy
With over 220 veterinarians, Ph.D. nutritionists and food scientists working every day around the world, Hill's is able to create new products and improve existing ones that help your pet live a long, healthy and full life. They pride themselves on wholesome ingredients, precise nutrition and high-quality standards in pet food because they know firsthand that when your cat is healthier, she's happier too.
Natural Recipes Made in the USA
Hill's is proudly made in the USA with only high-quality protein. Real chicken, lamb or salmon is the first ingredient, along with other natural ingredients sourced from North America, Europe and New Zealand-all free of artificial colors, flavors and preservatives.
Fresh, Whole Food Ingredients
Hill's uses high-quality ingredients to provide the proper balance of essential nutrients for optimal health. Guided by evidence-based research, Hill's formulas are precisely balanced to meet each pet's specific life-stage, size or special needs.
FISH OIL
Good source of Omega-3 fatty acids that helps calm itchy skin, promote a shiny, healthy coat and reduce shedding.
DRIED BEET PULP
Excellent insoluble fiber source that supports healthy digestion, and the prebiotic fiber stimulates the growth of the favorable gut bacteria (probiotics).
APPLES
Good source of antioxidants, vitamin A, vitamin C and dietary fiber, which helps with joint problems and promotes overall gastrointestinal health.
BROCCOLI
Great source of fiber and vitamin C and boosts the immune system, supports skin and heart health and helps the body release toxins.
CARROTS
Excellent source of B vitamins and vitamin C and contains the most carotene of any vegetable as well as high levels of antioxidants that provide protection against free radicals.
CRANBERRIES
Excellent source of vitamin C and unique natural source of tannins (astringents found in plants) that help prevent harmful bacteria from thriving in the urinary tract.
About Hill's Pet Nutrition
For more than 70 years, Hill's Pet Nutrition has helped enrich and lengthen the special relationship between people and their pets by putting their passion for balanced pet nutrition into everything they do. With a dedicated team of veterinarians and pet nutritionists involved in the development of all their products, Hill's is able to ensure high-quality pet food to help all pets live a happy and healthy life.
Customer Reviews
Rated

4.5

out of

5

 by

53

reviewers.
Rated

5

out of

5
 by
Cats
Great for older cats!
My 14 year old cat wasn't interested in eating as much a he used to which is typical in older cats until I bought this cat food. Although he still doesn't make eating a priority he will spend more time eating this food and likes it better than other types I've tried. He'll race around the house now after he eats which mean he's happy with the meal!! We also tried the wet which he likes much better because of the shredded meat. Must make it easier for an old guy to eat.
August 17, 2016
Rated

5

out of

5
 by
Lizzy
this product is enjoyed by my senior cats
I switched my 4 cats to this food and it worked out well. They all are enjoying the food with no fuss
September 7, 2016
Rated

5

out of

5
 by
Fieldnos
My old cats love it
I had trouble finding the geriatric formula in stores, so I fed my 13-year-old cats the adult formula of Science Diet. They just nibbled. They are so much more interested in the age-defying food; I will continue to buy it.
August 29, 2016
Rated

5

out of

5
 by
tammie2
King Auther loves it
King Author is our oldest kitty. He really likes the cat food.
August 17, 2016
Rated

5

out of

5
 by
Bedingabird
Great service. My cats LOVE it. Thank you.
Delivery was on time. I got what I ordered and am very impressed with the service. My cats love the food and it saves me all kinds of trouble from trying to lug 15 lbs. of cat food to and from my car. I rescue senior cats. My oldest is 17 and my youngest is 14. I'll rescue as many as I can. I also like to feed them the best food. Chewy has given me a great option and will continue to use them as long as I have kitties. Thank you.
July 15, 2016
Rated

5

out of

5
 by
LexMVP
2Tails Up
I am cat sitting my daughter's fur babies, both 13+ years old. They seem to really like this food, which I'll keep in mind in 9 years when mine are that age. In fact, one of her cats will eat nothing else.
July 21, 2016
Rated

2

out of

5
 by
Paula
Hills
A plus is that the product is for cats over 11. Unfortunately my old guy age 18 became constipated while using it. Guess he needs something with alittle oil in it which I did not see on the package ingredients.
July 9, 2016
Rated

4

out of

5
 by
GrandmaB
They like it!
When one of my cats had a severe kidney infection, I needed to switch to a more "kidney friendly" food. Since she lives with other cats, it needed to be something they could also eat and something I could afford. I did a lot of research on low phosphorus cat food and found that many of the "over 7" foods from Hill's fit the bill and I didn't have to go to the prescription foods. Since all the cats involved are over 7, this was perfect. They all seem to like the food. They've been eating this for close to a month and they are all doing well with it.
May 17, 2016
Rated

5

out of

5
 by
anna2014
Good for gulpers
Our cat has a very sensitive stomach, she throws up any food she eats. On top of that she's a gulper, so big pieces promote gagging even more, which leads to throwing up even faster. We tried every brand on the market, and nothing worked, but Science Diet small bites! She's now been on S.D. for at least 7 years, and, since she's now 14yo, we get the Senior one and she still looks and acts like a kitten, and never throws up (except for the occasional hair ball, of course)! So I would say if you have a cat with a sensitive stomach, I would definitely recommend at least trying this food!
December 10, 2015
Rated

5

out of

5
 by
Mellie4210
Very great and works!
I have a 16 year old kitty, and lately as she aged her hair was getting dull and she was being overly tired. I am a vet tech who trained with Hills with nutrition with online courses and i learned a lot from it. As my cat is in the final stage of life, and she needs a diet to be special to that. As soon as i switched her to this in a few weeks shes shown a great improvement. She is more happy, has more energy, her long fur is silky smooth and no dander issues She is acting more happy, and keeps weight on her as this food is easy for felines with lost teeth. My other 11 year old male tabby also sneaks in her food he also acts more active.
January 27, 2015
Rated

5

out of

5
 by
Bunno1
Helps Raise Beautiful Healthy Cats
We have 3 cats which are litter mates and are 12 years old. From the day we got them at 10 weeks we have fed them only Hill's Science Diet. They've had every age specific type of food Hill's offers. They have now progressed to Hill's Age Defying. It's awesome. The small kernels are much easier for the cats to eat and easier on their old teeth. Also, Age Defying is easier on their digestive system. Our cats have always been healthy with thick, shiny coats. I wouldn't feed our cats any other brand. Have been using Hill's Science Diet around 20 years. We started with another cat we had that lived to be 18 years old.
June 20, 2014
Rated

5

out of

5
 by
Missy1969
Cat's love it
Both senior cats really liked the food. One skinny, and the other cat... not so much. It helps skinny cat keep from losing weight, and chunky cat has slimmed down a little.
February 27, 2016
Rated

5

out of

5
 by
Catwoman365
Great for Old and Young
I have 6 cats. At least two of them threw up a lot. After meeting a Hill's representative at Petsmart, I bought a small bag of this food on her recommendation. The throwing up went way down, which is like an answered prayer (I mean, who wants to clean up messes several times a day?). Of the six cats eating this food, their ages are: 14, 14, 10, undetermined-but-probably-older-than-6, 5, and 1. I now have more like one or two incidents of throwing up each week. Worth the money, for sure. Oh, and I guess I should mention that the cats really like this food, too!
September 25, 2014
Rated

4

out of

5
 by
neonbrett
Taste and small kibble size works.
Hills Science Diet Age Defying Dry Catfood for Senior cats (11 and up)is a winner at our house. I feed it to 4 of my 5 cats and they like it. The small kibbles are easier to eat for the 2 cats that don't have many teeth.
February 9, 2016
Rated

5

out of

5
 by
catwoman58
Improved Fur Coats
I switched my senior cats to this product about 4 months ago. I've noticed a great improvement in their skin and coats. Their fur is much softer and their skin is less flaky. Also, my long-haired cat isn't getting so many mats in his fur because it feels more moisturized.
January 14, 2016
Rated

4

out of

5
 by
sleatmc
So far so good.
We've been feeding our 14 year old cat Hill's Science Diet Senior for about a month now and she seems to like it. The kibbles are small and so it's easier for her to eat, and it's gentle on her stomach. She likes Hill's Science Diet more than she did Blue Buffalo for Sensitive Stomachs. She actually started to lose weight with Blue Buffalo and was vomiting so that's what prompted us to change. It's early days yet and that's why I haven't given 5 stars. I'll review again in a couple of months, but so far, we have a happy cat again.
October 16, 2014
Rated

5

out of

5
 by
KansasBob
Fast Delivery available product
Living in the home town of Hill's products I never knew of their product for 11+ felines. For years I have bought the Hills SD for Matue Cats 7+ years at our local farm store watching the price increase and the size decrease. I thought I would check it out online for better price and found the SD product my local store didn't carry and at a more affordable price. The cats seem to like it just as well, not realizing it came from another store. Shipping to Kansas was amazing and I'm sure I will continue to purchase from chewy.com
November 4, 2014
Rated

5

out of

5
 by
MaryDee
The only dry food I feed my cats.
I've been feeding my cats and kittens Science Diet dry food for over 30 years. Barring accidents, my cats have lived a long and healthy life that I attribute to the excellent diet provided them. I have tried other brands but usually they have been a waste of money - the cats just didn't want anything else. Additionally, when my neutered male cats suffered a bout of FUS the vet has prescribed the canned SD prescription food. I will continue to use Science Diet cat food as long as I own cats.
July 22, 2014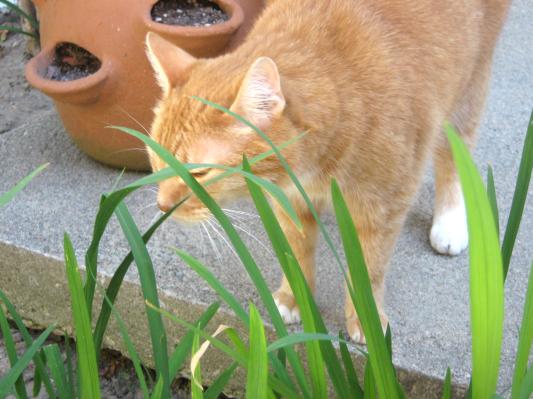 Rated

1

out of

5
 by
Spud
Should be called "Ultimate diet cat food"
My 12 year old Barn cat is losing weight on this stuff because he can't stand it and will not eat it. So I am stuck with a useless bag of expensive garbage. I have 2 cats and a dog who all share their food but none of them will eat this stuff. Don't buy it!!! As an emergency measure I bought a bag of his previous food and he has decided not to move out now.
November 1, 2015
Rated

5

out of

5
 by
patti49
Cat food nd more!
I absolutely recommend this food for anyone who is owned by a more mature cat! I am Macy's 3rd or 4th human - she is between 13 and 16 and responds well to the small bits. Even though she used to like Hairball control, she adjusted to the Senior 11+ quickly and has not (knock on wood) had any vomiting! She also has gained a little weight which she needed and her coat is back to the luxurious long silky black of her younger years. We both are very happy!
December 27, 2014
Rated

5

out of

5
 by
Kathryn54
Our "Senior" Cats Love This Cat Food
Our two "Senior" Ragdoll cats made the switch to Hills Science Diet Age Defying cat food several months ago. There were no problems with the transition...they both liked the taste and the smaller kibble size is perfect for our one Ragdoll who had lost a tooth. Within a few weeks we noticed fewer digestive issues and an increased energy level. Also, it cleared up the eye discharge that one of our Ragdolls had had for many years. We are very pleased with this cat food !!!
June 10, 2014
Rated

4

out of

5
 by
BJ29
Great if your cat prefers tiny kibble size.
My cats all eat Hill's, both Science and Prescription Diets. None of them would touch this, and I believe it was because the kibble is the smallest I've ever seen. My seniors still like to crunch their food. I gave the bag to my neighbor, who has a cat with only one tooth. She said he loved it and had me order her another bag. She said it seemed to give him more energy and a shinier coat. So -- if you have cats with dental issues who need a tiny kibble, give this a try.
April 15, 2014
Rated

5

out of

5
 by
Tiger
Great for my picky elder cat
It took some time to find a food both my cats would eat. My boy was losing weight quickly and he was skinny to begin with. This has been a life saver, literally.
December 11, 2015
Rated

5

out of

5
 by
John59
They like it!
All three of our cats are seniors of 15 years. Our Vet told us to get them on a senior diet. The taste according to them is decent. The kibble is small and so far easy to digest. We've given them 2 kinds of 11+ foods for variety. They've been switching between the two and there was no mixing of their old food with the new one. All three liked it right out of the bag. I'm impressed!
March 31, 2015
Rated

5

out of

5
 by
Larry1956
Product & Delivery were both Excellent
I've been using various Hill's Science Diet Dry & Canned Cat Foods for my cats for many years, and recently switched to their Senior/11+ Years Age Defying Formula. My two cats have only been eating the new formula for about 2 weeks, but there have been no problems with the change-over, and they seem satisfied with it so far.
April 21, 2014
Rated

5

out of

5
 by
Ydenyme
Science Diet
We have had great results with Science Diet Cat foods. It is the brand that our cats have had all their lives. They will be 12 years this year and they are doing very well. We just changed to the elderly cat formula and I am hoping we will continue to have the benefits by keeping them on the Science diet formulas for each stage of their lives
March 26, 2014
Rated

5

out of

5
 by
Chrissy
LOVE this food!
My 15 year old cat is like a kitten on this food! We needed to decrease her protein level so I tried this food. She is running around all the time and eats this food like crazy. She has Hyperthyroidism and has been taking meds for over a year. She eats Fancy Feast canned and this food. What a change!!!! Maybe they put catnip in it-LOL
May 5, 2012
Rated

5

out of

5
 by
Patstone
Great food for my elderly cat
We have an elderly cat with a very sensitive stomach. Other cat food often causes him to vomit but he is able to keep this one down and stay healthy. I sometimes can't find this version at the pet stores but Chewy never let's me down. Love it!
January 20, 2015
Rated

5

out of

5
 by
mluzpoe
They love it
I have 2 senior cats (13 years old) and they are getting picky about the dry food they eat. In the past they had eaten the Hill's science prescription and they had loved it so we decided to try this kind. It worked! they love it! :)
April 13, 2015
Rated

5

out of

5
 by
Zookeeper101
12 year old loves it
W are pleasantly shocked that our twelve year old guy likes this dry food. He's always been fuss with dry having been an indoor/outdoor farm cat his whole life. He eats this with no reservations and his black Persian-like coat has never looked better.
March 7, 2014