Orijen 6 Fish Grain-Free Formula Dry Cat Food
List Price:

$35.99

Price:

$29.99 FREE 1-2 Day Shipping over $49

You Save:

$6.00 (17%)
4-lb bag

5-lb bag (Original)

12-lb bag

15-lb bag (Original)
Description
High-protein, low-carbohydrate and loaded with fresh regional fish, Orijen Grain-Free 6 Fish Formula mirrors the foods Mother Nature intended cats of all breeds and lifestyles to eat. It's made with New England Mackerel, Herring, Flounder, Redfish, Monkfish and Silver Hake, as well as regional fruits and vegetables. Each morsel is also infused with freeze-dried fish so it's bursting with the natural savory flavors cats love. These world-class ingredients are all sustainably farmed or fished within the United States and arrive fresh each day, so they're preservative-free, never frozen and loaded with the animal proteins and fats that nourish your cat or kitten completely.
Key Benefits
Brimming with 40% richly nourishing protein, and limited to 20% low-glycemic carbohydrates to nourish cats and kittens according to their evolutionary and biological needs
A full 2/3 of the fish used is fresh (refrigerated, without preservatives) or raw (flash-frozen, without preservatives), including the top 6 fish ingredients
Nutrient-dense WholePrey ratios of fresh whole fish (including meat, organs, and cartilage) provide virtually every nutrient your cat needs – only choline, zinc and copper are added
The dried fish are specially prepared at 200º F from fresh, whole, wild-caught fish to create a concentrated source of richly nourishing protein
Infusions of gently freeze-dried cod liver enhance flavor and palatability naturally, making Orijen deliciously tasty, even for fussy eaters
This item is not eligible for discounts.
Note: During packaging, Orijen's air evacuation process draws excess air from the bags prior to sealing. Depending on certain variables, some packages will appear vacuumed and others not. Rest assured the food in each bag will be equally fresh!
Item Number

60871

Weight

5.0 pounds

Food Form

Dry Food

Lifestage

Adult, All Stages

Made in

Canada

Special Diet

GMO-Free, No Corn No Wheat No Soy, Low Glycemic, Grain-Free, Gluten Free
Nutritional Info
Ingredients
Whole Salmon*, Whole Herring*, Salmon Meal, Herring Meal, Pollock Meal, Whole Flounder*, Boneless Walleye*, Boneless Northern Pike*, Boneless Lake Whitefish*, Salmon Oil, Herring Oil, Chickpeas, Red Lentils, Green Lentils, Green Peas, Pea Fiber, Canola Oil, Sun-Cured Alfalfa, Pumpkin*, Butternut Squash*, Spinach Greens*, Carrots*, Red Delicious Apples*, Bartlett Pears*, Cranberries*, Mixed Tocopherol,; Choline Chloride,; Vitamin A, Vitamin D3, Niacin, Riboflavin, Folic Acid, Biotin, Vitamin B12, Zinc Proteinate, Iron Proteinate, Manganese Proteinate, Copper Proteinate, Sodium Selenite. *Delivered Fresh and Preservative-Free.
Caloric Content
4,060 kcal/kg, 463 kcal/cup
Guaranteed Analysis
Crude Protein
40.0% min
Crude Fat
20.0% min
Crude Fiber
3.0% max
Moisture
10.0% max
Calcium
1.5% min
Phosphorus
1.3% min
Magnesium
0.1% max
Taurine
0.3% min
Omega 6 Fatty Acids
2.5% min
Omega 3 Fatty Acids
2.1% min
Docosahexaenoic Acid (DHA)
1.1% min
Eicosapentaenoic Acid (EPA)
0.65% min
Pet lovers also bought...
Customer Reviews
Rated

4.8

out of

5

 by

244

reviewers.
Rated

4

out of

5
 by
mz31
expensive but picky cat gobbles it up
my cat was rejecting the dry w/d formula he was prescribed to counteract antibiotic-triggered diarrhea, tried this because it packs more calories in smaller portions and i was hoping he would not only be able to digest it but even actually like it. sure enough, he is happy to eat it, and the diarrhea hasn't returned despite the dietary change. (i'm mixing it with the wet w/d for dinner as i don't want him on a pure dry diet and he's still willing to eat that (as long as the orijen is sprinkled on top), unfortunately i have yet to find another wet food besides the w/d that doesn't bring back the diarrhea). he's already gained a bit of weight and his poops look the healthiest they have in a long time. my only complaint is the absurdly high price, even more expensive than the already-expensive prescription food. if not for health concerns i would probably just stick with taste of the wild and natural balance l.i.d., which is what i feed my other cat and used to feed this cat. but as it stands i'm happy to have found a food that has made him more enthusiastic about eating.
December 16, 2016
Rated

5

out of

5
 by
BabyBoo
Excellent Quality -It has helped a lot with my cat with stomatitis-
My rescued Cat suffered from severe stomatitis. When we got her from the shelter we started feeding her grain free wet foods. After she went through the teeth extraction surgery we started feeding her Origin and she recovered her weight and her fur got much better. She was 4 pounds when we adopted her and a year later she was 11 pounds. Grain free foods are a MUST for cats with stomatitis. We still feed her wet food but she enjoys the Origin dry food. If you have a cat with stomatitis, please make sure that ALL teeth are pulled and roots are 100% extracted if (steroids are just a temporary relieve). She is a happy a healthy cat now her name is BabyBoo.
January 18, 2017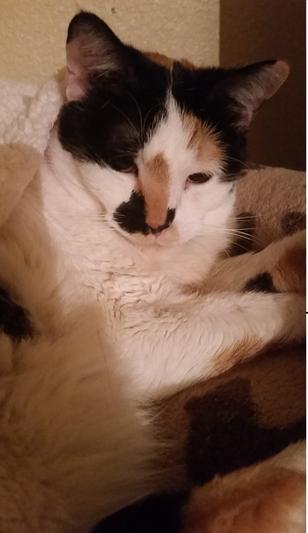 Rated

5

out of

5
 by
Janna
Great product
Overall, the Orijen products are great products and I had success with my picky cat liking this flavor. Haven't tried the others yet although I am interested in the chicken/turkey based one next. There are benefits to each one. I want to try and mix or alternate between this and the chicken or regional red along with their canned food. This one in particular is high in omega 3's with DHA and EPA versus the omega's 6 that most products contain. Omega 3's are only found in fish and some in flaxseed and walnut. Omega 3, particularly the DHA and EPA helps decrease inflammation. Meaning higher doses of omega 3's could actually help allergies, skin problems, asthma and digestive problems like IBS. The other formula I like particularly because it includes whole prey, cartilege and even chicken or turkey heart. You don't see many products that go in this direction. The only thing I maybe was hesitant was the longer ingredients of the other stuff like the vegetable stuff, etc. Although, it's not really concerning or anything, I am sure there is a reason they added it just as they did with the heart and cartilege in the other formula.
December 12, 2016
Rated

5

out of

5
 by
Tom1988
Excellent high quality cat food.
Great high end cat food with none of the unhealthy bi-products and fillers found in standard foods. Organic and single sourced. Have never had a bad experience with Orijen line. Our nine year old cat loves it and has been eating it most of his life. He is very active and healthy and has never had digestive or weight problems.
January 15, 2017
Rated

5

out of

5
 by
giovanni
LOVE IT
MOST OF MY CATS ARE EXOTICS FROM AN AFRICAN JUNGLE TO A BENGAL AND 2 SAVANNAHS F-1 F-2
January 18, 2017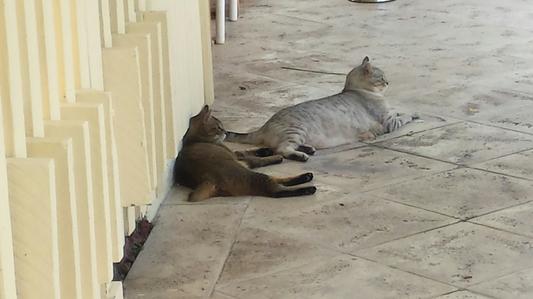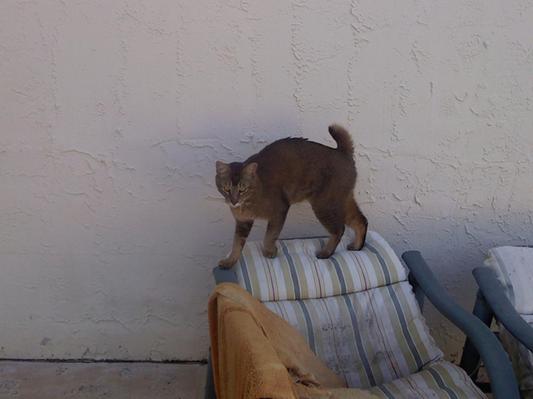 Rated

5

out of

5
 by
Centerofmypetslife
Amazing product
I use Orijen brand exclusively in my household. I live with a large dog and 2 very spirited cats. With all the scary recalls that happen with pet food, I feel confident serving this brand. Top notch pet food for a slightly above affordable price, which is the only downside. Large variation of price when compared across the Orijen brand flavor line for the same size bag.
January 15, 2017
Rated

4

out of

5
 by
BeverlyOsgood
My Cat Likes It
It took a day or 2 to for my cat to warm up to the new food. But he loves it now. I give him 2 feedings a day. I would purchase this item again.
January 17, 2017
Rated

2

out of

5
 by
cbrosado
Stinks worse than the litterbox!
My cat likes this food. We purchased the Orijen Red the first time around, and she liked that as well. We just decided to mix it up so she could get a change of flavors with each purchase. However, the moment I opened the bag, my house reeked of fish! As in dirty fish market, past the sell by date for freshness fish. My husband walked through the door and started gagging! We still use it, because for the price, who can afford to throw it out...but I will definitely not be purchasing this flavor again and do not recommend it to anyone else either.
January 4, 2017