Pet Naturals of Vermont Flea + Tick Spray for Dogs & Cats, 8-oz spray bottle
Was:

$17.99

Price:

$7.45 FREE 1-2 Day Shipping over $49

You Save:

$10.54 (59%)
Description
A natural flea and tick repellent formulated by nature. The oils have been used for centuries by the indigenous people of the Amazon forest to keep pests from detecting a desirable scent from their skin thus creating avoidance. FLEA+TICK does not contain any drugs or synthetic chemicals.
Key Benefits
A natural repellent to protect your pets from fleas, ticks, mosquitoes and flies
The synergistic blend of natural oils, which have been used for centuries by the indigenous people of the Amazon forests, work to shield your pet from unwanted pests
Spray is easy to use, just apply generously on fur, including legs and stomach and then work into the coat if necessary
Safe for use on animals of all ages from puppies and kittens to adults
Does not contain any drugs of synthetic chemicals
Ingredients
Active: Lemongrass Oil (4%), Cinnamon Oil (1%), Sesame Oil (1%), Castor Oil (0.5%). Inactive: Purified Water (93.5%).
Item Number

50815

Made in

United States
Pet lovers also bought...
Customer Reviews
Rated

4.3

out of

5

 by

29

reviewers.
Rated

4

out of

5
 by
Natyurusan
Nice smell n works mild
One of my dogs got extremely itchy from May until cold weather last year (we are in AL). We give her Front Line Plus, but the itchiness continued, her belly got rashes and she scratchd her hair off a lot. I don't want the situation this spring (whole summer), so I applied her FLP earlier in March and she was all right in April. Now it's May, she started to scratch hard again and I rubbed this product on her. She stopped scratching (-: I have to apply once a few days since she gets in her dog pool every day. The spray smell very nice (mix of citrus). My dog rolls and rubs herself on the floor, but she seems like it from her face expression. I purchased this liquid spray and wipes. The spray seems better to reach her skin more effectively. I am thinking to attach the wipe on her color if her after use (-: holistic safe treatment/prevention are always milder and slower progress (require us more frequent apply), but as long as my dog like it and stops itching for a while, so I will see how it will this summer.
May 14, 2016
Rated

5

out of

5
 by
LolasHuman
Excellent Product, Extra Protection, Not Greasy
This is a great product! I try to minimize the amount of chemical flea/tick meds I use on my dog, but living in rural PA, the heart of Lyme country, protection is must. I use this alone on my dog at "lower risk" times, and at the worst of flea/tick season when I do apply a monthly topical, I use this spray as a pest deterrant prior to going to high risk areas...the dog park, walk near woods, all day outdoor picnic, etc. Its smells herbally but I don't mind the smell. And being in a water base, the formula is non-greasy. (Actually, I've tried botanical based human forumas for myself, but being in an oil base, they were way to greasy. So, I've taken to sharing bug spray with my pup!)
April 16, 2016
Rated

5

out of

5
 by
Smith
This stuff actually works!
I have tried many products, both natural and chemical. None of which really worked for both fleas and ticks. We live in the woods and ticks are especially a problem for us. I was pulling a dozen ticks off each dog every night.(and that's with using Advantix) I sprayed this product on them one time and after that, i may have picked off about 5-6 ticks in 2 WEEKS! most of whom were dead. I am truly amazed. i have not sprayed them again and its been almost 3 weeks. they are about to go in for their mid summer haircut, once they get home, i will be spraying them with this. Another nice thing about this product is that it doesn't stink like some of the other natural products i have tried. The smell is tolerable and dissipates quickly. I highly recommend this for anyone wanting a natural product that really works!
July 27, 2015
Rated

3

out of

5
 by
Topshot
I wish it worked
I live in the rural Maine woods, so I had hoped that a Vermont product would do the trick for our terrible tick season. It did not. Even after frequently and amply applying the product according to pkg directions AND using Frontline, I am pulling 10+ ticks per day off of my dog. The reason I gave it 3 stars is that the smell is really wonderful, and it isn't greasy or heavy.
May 17, 2016
Rated

5

out of

5
 by
Mari47
Natural flea and tick products
I am not going to use the flea and tick products on my pup. After realizing from the instructions that I would have to spray it all over her and he side effects, I decided to stic with Advantix II. I have successfully used this product with my other dogs with no ill effects. I am keeping the spray for myself when I go hiking. I will apply to shoes and socks.4
May 3, 2016
Rated

3

out of

5
 by
WinnieWeener
It works for awhile
You do have to re-apply fairly often. I like the smell but the cat runs from me when I get out the bottle so I guess she does not. I have to catch her napping and spray her down. Lasts about 3 days.
April 24, 2016
Rated

5

out of

5
 by
Cristina1990
Worked for my dogs
I bought this for the summertime as part of a flea preventative regimen for my four dogs, ages four months to 15 years old. I wanted a more holistic approach than the usual harsh chemical topical treatments that todays modern medicine vet's are pushed to sell.. After much research I found that this product had the appropriate ingredients with what I was looking for, as well as the best price online here at Chewy. The smell is very strong but it smells good. No fleas or ticks on my dogs so far (and we go to many different dog parks and environments where I know fleas and ticks are present) so good. Great at repelling against mosquitoes if your like me who enjoys walking your dog at dusk!
March 28, 2015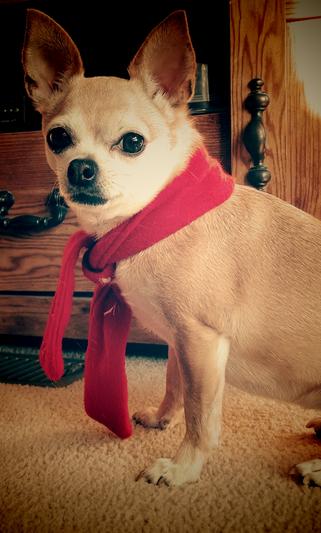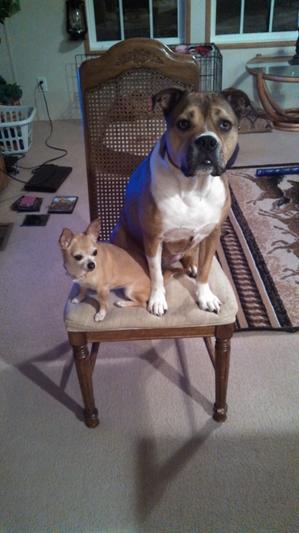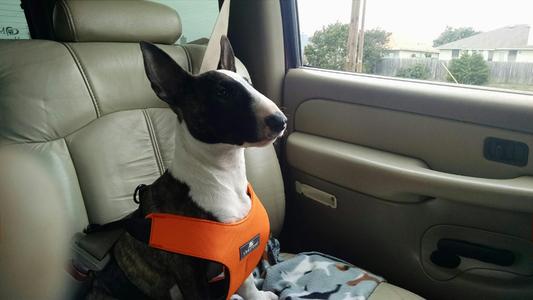 Rated

5

out of

5
 by
Jojomax
Pete friendly tick deterrent
If you avoid heavily infested tick areas this product is effective. Be faithful to applying it when needed and positive results will happen. A natural deterrent is infinitely preferred over a chemical poison.
May 7, 2016