PetGuard Premium Feast Dinner Canned Cat Food
Was:

$36.77

Price:

$28.89 FREE 1-2 Day Shipping over $49

You Save:

$7.88 (21%)
3-oz, case of 24

13.2-oz, case of 12

5.5-oz, case of 24
Description
PetGuard provides flavorful dinners for your cat prepared with wholesome ingredients for the proper amount of protein, fat, carbohydrates, vitamins and chelated minerals. 
Key Benefits
Specially made with Coleman Natural beef which is sourced from cows raised without hormones or antibiotics.
This product is perfect for all life stages. Kittens, adult and senior cats will thrive on this by-product free food. Contains taurine for healthy eyes and heart.
Provides all the vitamins, minerals and other essential nutrients that your kitty will need to stay healthy. Specially formulated to be a complete and balanced diet that your pet will love!
Prepared with some of the best ingredients around! There are no artificial flavors, colors, preservative, sweeteners or sugars.
Made to quality standards here in the USA!
Item Number

48573

Food Texture

Pate

Food Form

Wet Food

Lifestage

Adult, All Stages

Made in

United States
Nutritional Info
Ingredients
Chicken Liver, Beef, Beef Broth, Kidney, Rice Flour, Defluorinated Tricalcium Phosphate, Dried Yeast, Guar Gum, Calcium Carbonate, Choline Chloride, Sunflower Oil, Potassium Chloride, Dl-Methionine, Dried Kelp, Taurine, Yucca Schidigera Extract, Zinc Amino Acid Chelate, Iron Amino Acid Chelate, Vitamin E Supplement, Niacin, Copper Amino Acid Chelate, Manganese Amino Acid Chelate, D-Calcium Pantothenate, Thiamine Mononitrate (Vitamin B1), Vitamin A Supplement, Sodium Selenite, Riboflavin Supplement (Vitamin B2), Pyridoxine Hydrochloride (Vitamin B6), Ergocalciferol (Source of Vitamin D2), Vitamin B12 Supplement, Calcium Iodate, Biotin, Cobalt Amino Acid Chelate, Folic Acid, Inositol.
Pet lovers also bought...
Customer Reviews
Rated

4.7

out of

5

 by

48

reviewers.
Rated

5

out of

5
 by
Kittygirl2014
My girls don't walk away!
I have had a difficult time finding this food. I had been searching for it in all logical places since I bought a few cans in a local organic health food grocery. I feed my two girls top of the line premium dry and wet cat food. Neither one eats very much ever. I can split a 3oz can between them and they still don't eat it all. Lately they have sometimes walked away from other brands of even be highest rated and highest quality food. I found Petguard at Chewy and had read good reviews about the site. I orderd one case antd they both at least start eating every time I put down. I try to get them to eat more wet, less dry but one really prefers dry. She does eat this food though. I researched the ingredients and they all seem fine. No carrageenan -an extract from seaweed, that seems to be causing an uproar in cat circles as being not healthy for cats. I will be trying auto ship from Chewy on my next order and will order one case of this flavor and one of the chicken and beef. So far so good!!
September 26, 2014
Rated

5

out of

5
 by
TenLoves
Soooooooooooooooo ... Good!!!!!
I have been feeding my cats a premium canned cat food for nearly 20 years. All of my cats loved it. Now, NONE of my nine cats will touch it. Obviously, something has changed ... and not for the better. PetGuard Premium Feast wins paws down ... and I am talking 36 paws ... with cats ranging in age from 5 to 18. While this is not grain free, I believe it is a top of the line food for the little ones who mean the world to me. I highly recommend this particular flavor even for the most finicky felines. The other flavors are not nearly as popular ... though they generally eat it before too much time passes. The cost is quite reasonable for the large cans ... and I am not throwing any more cat food in the garbage! Hooray for PetGuard and another hooray for Chewy's professional, thoughtful and helpful employees ... and super fast shipping! Love, Dion, Ella, Tux, Miranda, Bridget, Velvetina, Jackson, Marco and Magdalena ... and of course their mom.
May 19, 2016
Rated

5

out of

5
 by
CatMama444
A winner!
Good ingredients and all four kitties love it. Can't ask for more!
October 23, 2016
Rated

4

out of

5
 by
matkad
Great quality food, but cats didn't like the flavour/smell
The Pet Guard cat food is great, no strange stuff added to it and seemingly high quality ingredients. We have used the Savory Seafood and Fish Chicken Liver dinner flavors for half a year and our cats love it. The Premium Feast was not as much of a success. One cat didn't eat it at all and the other one did finish it, but only after hesitant sniffs and long pauses in between. The Premium Feast has a denser, slightly tougher consistency than Savory Seafood and Fish Chicken Liver (no chunks of food though). Can not see that there would be anything wrong with it, just our cats that prefer the style of the other flavors better.
July 18, 2016
Rated

5

out of

5
 by
Star25
Highly Recommended!
I used to be able to find the Premium Feast food at my local health food store but they stopped carrying it. Thank heaven for Chewy.com! My 14-yr-old female, Sabrina, won't eat anything else and my 10-yr-old male, Reilly will eat anything but this food gives him a lovely coat and helps with his UTI issues. They don't finish a tall can at one feeding but by adding a teaspoon of water and microwaving it for ten seconds, it stays appetizing and even Sabrina cleans her dish.
August 11, 2016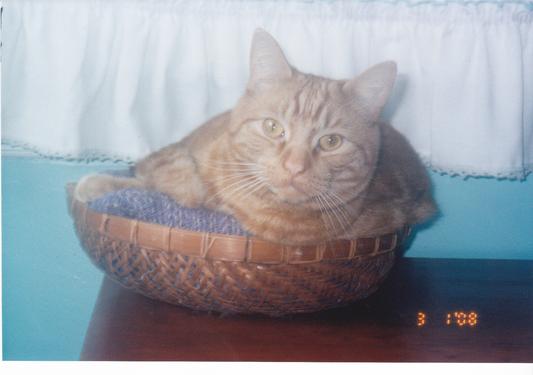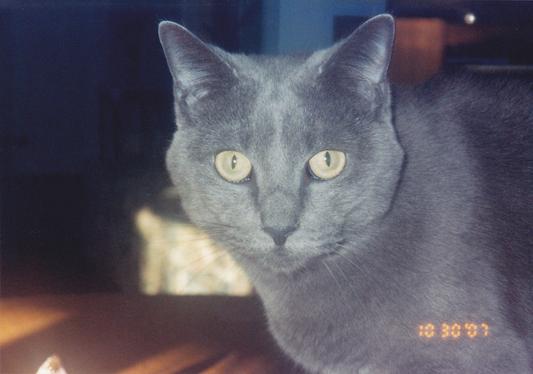 Rated

5

out of

5
 by
Pets4Us
My cats are thriving on Petguard Premium Feast
I have been feeding my 4 cats Petguard Premium Feast for some time and they are all very healthy.
August 25, 2016
Rated

5

out of

5
 by
1moremango
Shining coats, energetic
We give premium feast to both our 16 and 2 year old cats, respectively, and they call out to us at feeding times like clockwork. They are petite cats and eat 1/2 can per day each (1/4 can per feeding). The youngster's weight has been easier to control since leaving kibble and the old girl has gained a needed pound. We feed it slightly warm, a few seconds in the micro does the trick, though they will eat leftovers straight from the fridge. We/they couldn't be happier with this product.
July 16, 2016
Rated

5

out of

5
 by
Elaine5828
My can loves it!!
My cat, Ziva, really loves the PetGuard Premium Feast Dinner. She is very picky when it comes to her food and will turn down any food that doesn't have wholesome ingredients.
August 6, 2016