Tidy Cats Breeze Cat Litter Pellets
Was:

$17.49

Price:

$14.03 FREE 1-2 Day Shipping over $49

You Save:

$3.46 (20%)
3.5-lb bag

7-lb bag

3.5-lb bag, case of 6
Description
Tidy Cats understands the need for low-maintenance litter box control. So for the past fifty years, they have been committed to combining high quality ingredients to create a great result: a fresh-smelling home.
It's smart and simple. Breeze Litter Pellets are cat-friendly and non-tracking. Unlike traditional clay litter, Breeze uses specially designed Cat Litter Pellets. These pellets are 99.9% dust free. Breeze Litter Pellets allow urine to pass through to the odor-controlling Breeze Cat Pad underneath, while leaving solid waste on top for quick, easy removal. Enjoy carefree living without litter odor or the mess of fine granules and dust.
Key Benefits
Low-maintenance litter box control
No more mess of fine granules and tracking litter all over the house
Pellets allow urine to pass through to the odor-controlling Breeze Cat Pad underneath
A bag of pellets lasts up to one month
99.9% dust free
Cautions
Store in a dry place.
We want to remind those with suppressed immune systems and pregnant women that a parasite sometimes found in cat feces can cause toxoplasmosis. Please wash hands thoroughly after handling used cat litter. Encouraging your cat to use an indoor litter box, or properly disposing of outdoor cat feces, is beneficial to overall water quality. Please do not flush cat litter in toilets or dispose of it outdoors in gutters or storm drains. Used litter is not recommended for garden use. Product is filled by weight; some settling may occur.

Click here for the Breeze Litter Box System.
Transition Instructions
Set up your new BREEZE Litter System next to your current litter box. If you don't currently use a litter box with high sides or a top, remove the BREEZE sidewall for now.

Move some clumps and solid waste from your current box to the clean BREEZE system. This will help your cats recognize their new bathroom. Once they start using the BREEZE box, you can remove the clumps and solid waste.

Stop cleaning the old litter box. Cats like clean, so make the new BREEZE box the most appealing option by not scooping the old box. Sounds gross, but this step is key to a successful transition.

Toss out that old box completely once your cats have started using the BREEZE system for all of their potty needs. Animal behaviorists recommend multiple cat households have multiple litter boxes: one system per cat, plus one additional system (2 cats = 3 litter systems).
Item Number

78108

Weight

7.125 pounds

Brand

Breeze, Purina

Litter & Bedding Type

Clay

Litter Feature

Non-Clumping, Odor Control, Unscented, Multi-Cat
Instructions
Fill the top portion of the BREEZE Litter System with one 3.5 lb. package of litter pellets.
Scoop out solid waste and dispose of daily. Note: Pellets do not clump.
Add more pellets as needed. We recommend that you replace the pellets completely once a month.
Pet lovers also bought...
Discover the Ease of BREEZE
All-in-one
Everything you need is in the kit: a specially designed litter box, a custom scoop, pellets, pads and simple setup instructions.
easy to clean
Just scoop solid waste daily and change the pad weekly for unbelievable odor control.
simple maintenance
Toss out the old pellets monthly and pour in a new bag – no measuring no mess.
easy switch
Transitioning to BREEZE is simple and easy.
Making Your Cats' Transition a BREEZE
Start with the Pellets. Mix a bag of pellets into your current litter box and let your cats explore.
Then Add the Box. Once their curiosity about the pellets has settled, set the litter system up next to your current box.
Resist the Urge to Scoop. Leave the old litter box untouched. You want to make the BREEZE box more appealing, so don't scoop the old box at all.
Toss that Old Thing Out! Once your cats are using BREEZE regularly, you can put that old box right in the trash.
Enjoy! Take a deep breath and delight in your new, easy clea routine – satisfaction guaranteed!
LITTER BOX & SCOOP
System separates urine and solids for outstanding odor control.
DISPOSABLE CAT PADS
Absorb and control urine odor for up to one week for one cat (3 days for 2 cats). Available in unscented or scented.
ANTI-TRACKING PELLETS
Help minimize tracking while dehydrating solid waste for odor control; 99.9% dust free.
About Tidy Cats
Tidy Cats knows it's their job to follow every road that leads to freshness. That's why they never stop searching for a better litter box experience. For over 50 years, they've fought odor, cut down on dust and helped simplify litter box maintenance. They always have a clever solution that's right for you and the other noses in your home.
Customer Reviews
Rated

4.8

out of

5

 by

321

reviewers.
Rated

5

out of

5
 by
purrgrammie
Instant success for Lola!
Our elderly, sadly blind but beautiful long-haired cat, Lola, has been driving us and herself crazy with frantically trying to bury her pee with mountains of regular, clumping cat litter! Of course, the dry litter flies everywhere and she continues to track it even further all over the house. We thought this was seeming a little wacky - even for Lola, but it was just getting worse. The Breeze taught us that Lola may be wacky, but she is quite brilliant. She learned instantly that this new system was going to make her life much more peaceful. I simply put a tiny poop in the new box and a small wet clump of the old litter and she adjusted instantly! We did not know she had it in her to manage so well, blind and all alone in her boudoir. She did not spend one second wondering where that nasty, wet pee went. It was no longer her concern. We love the Breeze and we think it is a perfect name for this outstanding product! Thank you from our entire family for all the time and brains you put into this item.
November 12, 2016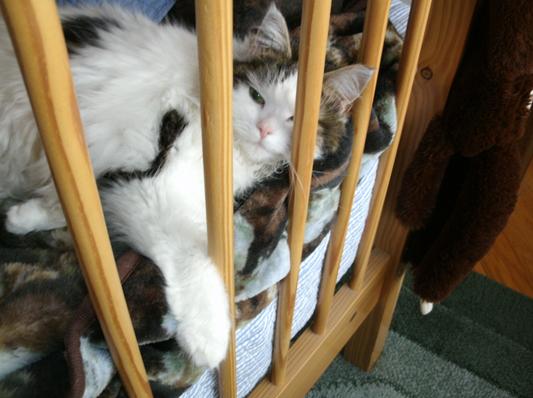 Rated

5

out of

5
 by
nesslep
So happy to find CHEWY
This system for cats is expensive but for me it is worth it for the convenience and how much better it is than clay litter. I am so happy I found Chewy because I was paying double on the original site I got Breeze system from. I was spending so much money and time constantly re ordering and looking for the best price online before I started the AutoShip with Chewy. I still compare the price at the time my Auto ship is about to get sent and there has not been one time that the price is even close so I am happy each time I do not have to do a thing and I know I am getting the best price and I didn't have to do a thing. If I wanted to cancel the auto ship or delay it for any reason it is so easy too. Thank you Chewy for saving me a lot of money and headache!
January 13, 2017
Rated

5

out of

5
 by
Dana
This product is a lifesaver!
I never write product reviews, but this time is different. We recently adopted a stray outdoor kitten bringing our feline headcount to four. Their ages range from 10 months to 10 years, all male. The traditional litter was getting really expensive, and hard to carry up the stairs. I read the reviews of Tidy Breeze litter system and decided to try it for the kitten, who took to it immediately. I then bought another kit and tried it for the older cats, who love it! I followed the transition directions and it worked perfectly. One cat in particular is very fussy about his box and would sometimes urinate next to the box rather than in it. He stopped immediately and hasn't done that since we got the new system. I think this is a great product for both cats and humans. I told my vet about it and said it's especially helpful for those with back problems or elderly cat owners who can't haul the litter around. I just scoop the boxes daily and it takes less than 2 minutes. Please keep offering this product! Chewy makes it really easy to buy the pellets in bulk and get free shipping. If you are on the fence about trying this product, give it a shot because if you get it to work, it's a game-changer.
December 17, 2016
Rated

5

out of

5
 by
Greypaws
Great Product
Although expensive, I can't say enough good things about the Breeze litter system. Both myself and our cat are neat freaks, so no odor or mess is important. My boy doesn't mind the pellets at all, despite being used to traditional litter during his stay at the shelter. I've set up two boxes for him, as that makes him happy. He mostly pees in one and poo's in the other. Thank you Chewy for the excellent customer service.
January 10, 2017
Rated

5

out of

5
 by
Conniecatlady
Great product
Really liked the effectiveness of this product. My cat loved it.
January 13, 2017
Rated

5

out of

5
 by
Savy
This is the best litter system i have ever come across
I was really tired of my 5 cats tracking Litter all over my house. I Saw this system at my local store and read the box and decided to try it out I brought it home opened it up and placed a pad in it and the bag of pellets in it. Took my cats one at a time over to it and placed them in it. 4 of my cats stopped using the regular litter and started using the Breeze sys. 1 of them refused and I had to then folly the instructions that come with the system on how to transition your cat over to the pellets. Those of you that have had no luck with this system if you follow the transition steps as layed out it will work you need to just be patient with your 4 legged feline friends they will eventually go to the pellet sys.
December 18, 2016
Rated

5

out of

5
 by
RescuesAdults
Better than Clay AND Clumping
My vet suggested I move away from clumping litter for a number of reasons, mainly because it can get stuck to the fur between their toes and damage their internal organs if ingested. I feel like I tried EVERYTHING and hated them all until I tried Breeze. It's clean and easy and the only downside is stepping on those little pellets in my bare feet. But my cats are happy so we're good.
January 5, 2017
Rated

5

out of

5
 by
LaurandPrimrose
Excellent Product
At first I was not sure if my boy cat would switch. He kept using his old litter box to the extent that all the rocks were clumped together and I couldnt stand the smell. I took the old one away, and within 24 hours, my picky boy cat used the breeze system. I was so excited! Now, clean up is a breeze and I dont have to worry about clay rocks getting all over my house! SCORE!
January 3, 2017