TropiClean OXY-MED Medicated Treatment Rinse, 20-oz bottle
Was:

$11.99

Price:

$6.49 FREE 1-2 Day Shipping over $49

You Save:

$5.50 (46%)
Description
Too much scratching? Besides removing enough hair to fill a small landfill, itchy pets with itchy, flaky skin release more allergy-causing dander. Get rid of the itch fast with TropiClean OXY-MED Medicated Treatment Rinse. OXY-MED contains Alpha-Hydroxys that penetrate deep into the skin, clean the pores, and leave your pal's skin clean and itch-free. Great for treating pets with seborrhea or hot spots!
Key Benefits
Enriched with oatmeal that soothes dry skin and relieves itching from seborrhea and hot spots
Ultra-soothing rinse controls itching and shedding
Omega 3 fatty acids nourish skin and coat
Alpha Hydroxys penetrate deep into skin to clean
Soap-free rinse won't affect flea treatments
Item Number

55622

Weight

1.25 pounds

Lifestage

Adult

Made in

United States
Pet lovers also bought...
Customer Reviews
Rated

4.8

out of

5

 by

13

reviewers.
Rated

5

out of

5
 by
Sfletch93
Super soft!
This stuff is very creamy. I use a rubber curry to spread shampoo and now this rinse, and it really helps distribute the product as well as pull off loose hair. after rinsing and drying, my dogs are shiny and soft. :)
November 15, 2016
Rated

5

out of

5
 by
Gg67
This product is good,& smells good.
This product I would recommend to any one who's dog is suffering from hair lost or dry scalp/ patches also if they have rashes that may cause irrational from scratching.. My dog blue suffered from all the above and this rinse worked wonders for him and his hair was smooth and smelled good easy to use product...
October 19, 2016
Rated

5

out of

5
 by
9274
EXCELLENT CONDITIONER!
I like this conditioner for my dog's skin that gets irritated from flea bites, he also has fine fur that knots easily after shampooing weekly due to fleas. He also scratches due to outdoor allergies and bathing him regularly gets allergens off. I think it helps soothe his skin and I notice he stops scratching for awhile after bathing. I don't smell any scent with this shampoo. You get a great volume for a great price! We let it sit on his fur and skin for a few minutes before rinsing it off in the tub. Do not leave your pet unattended with this on and do not let your dog lick it because it is not safe! Chewy.com has the best prices! We also like TropiCleans flea & tick shampoo. WE also buy other natural products from chewy.com for treating the yard, home and regular washing of bedding, vacuuming, and mopping the floors to get rid of the fleas. This conditioner helps soothe the dog's skin.
March 17, 2014
Rated

5

out of

5
 by
Sillybarberilly
Skin Problems?
As a professional groomer I find that this product does wonders for irritated skin and a lot of skin problems. The trick is to leave it on for at least 15 minutes. The great part is you can use it daily if your dog is in need.
September 2, 2016
Rated

5

out of

5
 by
Ljohanna
I love it
Its a great product with really good smell, I had used others brands but I keep going back to this one, leaves the hair of my dog really sleek, soft and shiny and it's just perfect
May 14, 2016
Rated

4

out of

5
 by
LuvMyToyFoxTerriers
RELIEVED ITCHING & SCRATCHING
I purchased this product after trying the matching shampoo for my TFT. He was always scratching and digging at his skin. I keep him very clean, but I think he just has dry skin and maybe some allergies to grass when he goes out in the yard; he lives indoors but goes out to play and potty. The shampoo was already helping him, so I tried this matching rinse and I can tell a great deal of difference. Using both products together has reduced his problems 80-90 %. Yes, I will continue to use this rinse and I do recommend it. CS, Kentucky
December 1, 2015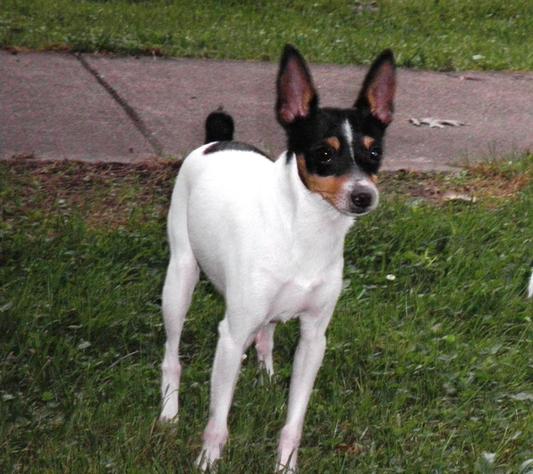 Rated

4

out of

5
 by
BubbasLMKY
Works well
Our dachshund doesn't scratch a lot but has a more sensitive skin that can get irritated easily. So I've used other TropiClean products and was very happy and decided to use the shampoo (very happy with that) and now this rinse because without the conditioning rinse the skin can get re-irritated. This leaves him smelling great. He doesn't have a smell issue so I'm not saying if a pup has an odor condition this would help but for otherwise healthy skin but for occasional irritation this I can say is a wonderful product.
December 7, 2015
Rated

5

out of

5
 by
MOMMY123
very rich & creamy worth the money !
It smells clean & it's thick & creamy ! It gives a lot of comfort to your pet. That makes me feel better knowing that my Little Baby is much more comfortable.... As the person responsible for my pet's well Being...it's my duty to supply him with all The comfort. He requires to be happy and Healthy...of course this is my pleasure... Thank You Chewy......You're the Best !
November 21, 2015