Weruva Cats in the Kitchen The Double Dip Chicken & Beef Au Jus Canned Cat Food
List Price:

$45.36

Price:

$40.80 FREE 1-2 Day Shipping over $49

You Save:

$4.56 (10%)
3.2-oz, case of 24

6-oz, case of 24
Description
The kitchen is so often the heart of the home. It is where our family gathers for meals, where we have our game night, where family bonds grow. We eat there, we laugh there — we feed our pets there. The inspiration for these delectable selections come from feeding our precious Cats in the Kitchen. Bring your cats to the heart of your home and share these savory cuts that are all fit for your kitchen carnivores.
Key Benefits
Convenient, easy to open cans feature a gourmet recipe made with tender pieces of free-range chicken breast & beef in a flavorful au jus sauce
Recipe contains no grains, starch, or carrageenan
High moisture recipe helps supplements water intake for cat's that don't drink enough water regularly, which helps maintain good urinary and digestive health
Contains taurine which helps guards the heart and added vitamins and minerals to make this delicious food a complete and balanced diet
All of the unique flavors in the Weruva line are ideal for rotational feeding, suitable for all life stages and can be served as a standalone diet or as a yummy topper for dry food
Item Number

58953

Food Texture

Bits in Broth

Brand

Cats in the Kitchen

Food Form

Wet Food

Lifestage

Adult, All Stages

Special Diet

GMO-Free, Grain-Free
Nutritional Info
Ingredients
Chicken Broth, Chicken*, Beef, Beef Lung, Locust Bean Gum, Sunflower Seed Oil, Tricalcium Phosphate, Xanthan Gum, Fish Oil, Guar Gum, Potassium Chloride, Choline Chloride, Taurine, Vitamin E Supplement, Zinc Sulfate, Thiamine Mononitrate (Vitamin B1), Nicotinic Acid (Vitamin B3), Calcium Pantothenate, Vitamin A Supplement, Potassium Iodide, Manganese Sulfate, Ferrous Sulfate, Vitamin D3 Supplement, Riboflavin Supplement (Vitamin B2), Pyridoxine Hydrochloride (Vitamin B6), Copper Sulfate, Folic Acid, Vitamin B12 Supplement.
Caloric Content
124 kcal/6 oz can, 66 kcal/3.2 oz can
Guaranteed Analysis
Crude Protein
8.0% min
Crude Fat
1.6% min
Crude Fiber
0.5% max
Moisture
85.0% max
Ash
2.0% max
Calcium
0.25% max
Phosphorus
0.25% max
Magnesium
0.03% max
Taurine
0.05% min
Feeding Instructions
Feed according to the age, size and activity of your cat. If fed alone, feed 1 oz for each pound of bodyweight daily, best fed twice a day. Your cat should have access to clean, fresh water. Refrigerate after opening.
Transition Instructions
Weruva always recommends switching your cat or dog's diet slowly and to adjust according to your pet's digestive stability. Typically, a 6 day transition suites most pet's needs. We recommend feeding a mix of 25% Weruva & 75% of the previous food for the first two days. For the next two days, feed 50% Weruva & 50% of the previous diet. Days 5 & 6, Feed 75% Weruva with 25% of the previous diet. Your pet should be fully adjusted to an exclusive high-quality Weruva diet thereafter.
Pet lovers also bought...
Customer Reviews
Rated

4.3

out of

5

 by

31

reviewers.
Rated

4

out of

5
 by
Verified Reviewer
Looks like real shredded chicken
It does look like real shredded chicken. It has a sort of gelatinous blob on top when you open the can, it kind of grossed me out, but I mix it in and give it to the cats. My cats are VERY spoiled, and VERY picky. Some days they will eat this up, and other times just lick the gel stuff. I can't tell yet if they will eat it consistently.
January 15, 2017
Rated

5

out of

5
 by
Pauleigh14
perfect for my picky kitty with kidney issues
I have a 5 year old cat who has kidney issues. Her vet recommended that she be switched to a strictly wet food diet because she needs the extra moisture more that an average kitty (although all cats can benefit from a wet food diet). She just wouldn't give up the dry stuff no matter how many different wet foods i tried with her. I refused to get anything that contained carageenan and although she loves fish flavors, i worried about heavy metal contamination. I found this and decided to give it a try because she also likes beef flavors. It's kind of odd because it is nice shredded bits of beef and chicken, but it is in kind of a gelatinous substance. but really, it gives it a high moisture content which is perfect for her, and she really loves it. she won't even look at the dry food if she has this in front of her. it's a hit every time. Another plus is that is processed in a human food grade facility and Weruva does not take part in or support animal testing, which is very important to me. It's good, high quality food. Perfect.
March 21, 2014
Rated

5

out of

5
 by
Peanut8
Product Quality
My cats enjoy this line. I find the delivery to my door convient. Whenever I have needed assistance from staff they have been wonderful to work with. Thank you
September 24, 2016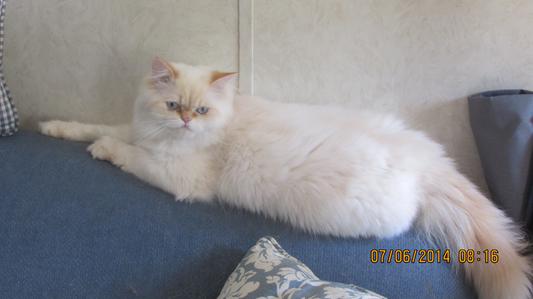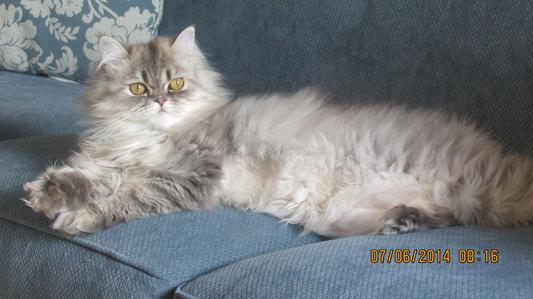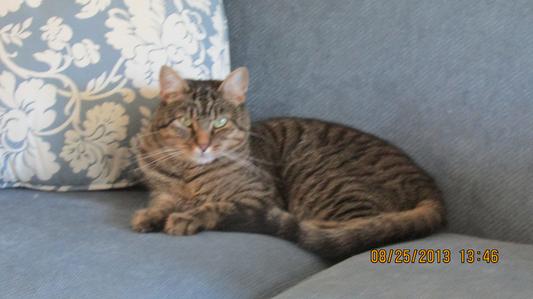 Rated

4

out of

5
 by
Reeda
Good quality, cats love it, not enough calories
The good: Human grade ingredients made in a plant that produces human grade food. Very low carb and no carageenan. Most of my cats LOVE this flavor. The not so good: Yes, it is a bigger can at 6 oz but the whole can is only 124 calories, VERY low so it will cost twice as much to give your cats the calories they need. By comparison, a 5.5 oz can of Wellness has 220 calories, 5.5 oz can of Addiction Rabbit has 174 calories and 5.5 oz of Rad Cat Chicken has 227 calories. A 5.5 can of Weruva Paw Licken Chicken only has 103 calaories. I love this brand because of the high quality and it makes my cats happy but I cannot afford to feed it every day since I have to feed twice as much to multiple cats.
August 12, 2013
Rated

5

out of

5
 by
EmilyXaviere
Great ingredients and cats love it.. sometimes too much
No grains, meat that looks like meat, and just enough gravy to make it extra delicious... My cats love this food, although 1 of the 3 is allergic to beef, so I can't get it anymore. I chose it initally because there aren't any grains, but discovered that beef is also a trigger for my itchy kitty. The other 2 cats are sad. Even the itchy one would love to have this back. My cats also sometimes vomit this food as noted by another reviewer, but this happens because they love it so much and eat too fast. Gobbling and then vomitting is something I need to manage for all Weruva because they like it so much. I have to give only part of the can at a time and keep an eye on my fast eaters to enforce breaks.
June 8, 2015
Rated

5

out of

5
 by
MoniMoon
Perfect for the Picky Eaters :)
All three of my cats like this food but the reason for the review is because I have ONE cat in particular who turns up her nose at almost every canned food we've tried with her. We had almost given up and decided to just let her keep eating her grain free dry food but I decided to try this and I'm so glad I did! She REALLY seems to like this food. She eats it up whenever I put it in her bowl and I'm super excited because I might actually be able to get her on to a canned food only diet or at least a canned and dry food diet with this line of food.
January 2, 2016
Rated

4

out of

5
 by
RaincloudForest
Comparison Between Weruva "Cats In The Kitchen The Double Dip" & "On The Cat Wok"
Both "The Double Dip" & "On The Cat Wok" contain chicken & beef, and are grain & carrageenan free. Although "The Double Dip" is 0.5 oz (14g) more in net weight, it is too gelatinous and seems to contain less meat, especially beef. "The Double Dip" uses minced beef and lists chicken broth as the 1st ingredient. "On The Cat Wok" uses shredded beef and lists chicken as the 1st ingredient. "The Double Dip" is however starch free whereas "On The Cat Wok" contains potato starch. Both "The Double Dip" & "On The Cat Wok" are great as they use good quality ingredients. Personally, I prefer "On The Cat Wok" because it seems to contain more beef and is not gelatinous.
December 30, 2012
Rated

3

out of

5
 by
Toby14
My cat did not like it
I am sure this is a great product for some cats. My two cats smelled it, took a couple of bites and walked away. They did not like it at all.
April 28, 2016