Chai's Choice Double H Trail Runner Polyester Reflective No Pull Dog Harness
---
About This Item
No-pull harness that keeps your furry friend comfortable and safe during walks or hikes.
Made from durable canvas with neoprene padding for the softness your pup requires.
Features 3M reflective striping throughout for increased visibility.
Includes duraflex buckles for stability and a stainless-steel D-ring to attach a leash.
Available in multiple colors to match your companion's paw-sonality.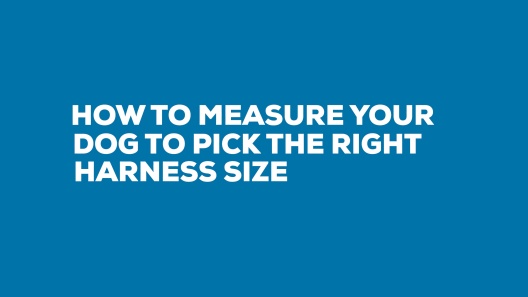 Learn More About Chai's Choice From Our Team of Experts
---
Compare Similar Items
| | | | | | |
| --- | --- | --- | --- | --- | --- |
| | | | | | |
| Customer Rating | | | | | |
| Price | | | | | |
| Material | Polyester, Synthetic Fabric | Polyester, Synthetic Fabric | Polyester, Synthetic Fabric | Mesh, Polyester, Synthetic Fabric | Polyester, Synthetic Fabric |
| Harness Type | No Pull, Front Clip, Back Clip | Front Clip, Back Clip, No Pull | Front Clip | Back Clip | Front Clip, Back Clip |
| Leash & Collar Feature | Reflective | Dual Clip, Reflective | Dual Clip, Reflective | Reflective | Dual Clip, Reflective |
| Breed Size | Small Breeds | Small Breeds | Small Breeds | Small Breeds | Large Breeds |
| Lifestage | Adult | Adult | Adult | Adult | Adult |
| Pattern | Solid | Solid | Solid | Stripes | Geometric |
| Closure Type | Quick Release | Buckle | Quick Release | Buckle | Quick Release |
---
Questions & Answers
8 Customer Questions
---
My dog backs out of every harness I have bought for her. She is extremely fast when she does. Will this harness truly keep her from backing out of it? I am petrified to take her walking anywhere because I'm scared she'll get away from me.
Answer by • Feb 08, 2021
When sized and adjusted properly, this harness will be very difficult to back out of.
---
This harness is described as a "No Pull" harness. Most "No Pull" harnesses have a leash attachment on the chest. This doesn't appear to have such an attachment based on the single product photo included, so what makes it a "No Pull" harness?
Answer by • Mar 11, 2021
This harness includes a front clip and a back clip.
---
What size does the neck adjust to on the Large harness? My dog has a 26" chest and a 14" neck, so he doesn't fit into many harnesses.
Answer by • Jun 30, 2021
The neck on the X-Small harness adjusts from 9-11 inches, the neck on the Small harness adjusts from 11-14 inches, the neck on the Medium harness adjusts from 14-17 inches, the neck on the Large harness adjusts from 17-21 inches, and the neck on the X-Large harness adjusts from 21-25 inches.
---
Why is this listed as "no pull", but doesn't have a front clip?
Answer by • Dec 23, 2021
This harness features both a front and back clip to attach a leash onto.
---
---
---
By TexasG3EK on Jul 26, 2022
Best Secure Harness
Definitely as three point harness is best for those with escape artists. Adjusting was not as difficult as some make it sound. But I think many have a misunderstanding for what no-pull harness means. It's not that the dog won't pull but rather there will not be excessive pressure on the dogs neck like with a collar alone or some two point harnesses. I like that it's not overly padded because we have a hot climate and having air circulate around the straps hells the animal stay cool, when some of the heavy padded types would risk overheating in my opinion. Also at a price that does not break the bank like others costing twice the price.
---
By SkinSister on Jul 4, 2022
Literally a Life Saver!
My little Parson Russell Terrier, Velvet, has turned out to be the biggest handful of all the those of that breed to whom I've been "skin sister." Recently, she decided she wasn't ready to go back inside, went "boneless" and wriggled out of her harness. She ran through the brush in our condo neighborhood and crossed a busy street before a good samaritan, who had joined in the chase, caught her. I knew I had to find an escape-proof harness -- fast. This one turned up in a Top Ten list and appeared to me the most promising based on its design. In the week and a half since its arrival, I've been utterly thrilled with the performance of this well-made harness. Too, I've found its fit to be true to size. In reading the reviews here I did note that a couple of buyers did not find it to be durable, but so far it seems to me to be tough and of high quality. It's lightly padded and reflective, to address both comfort and visibility, and the four clips appear to be strong. The second strap, which fits right around the middle, makes the difference. Velvet, having had that taste of freedom, has tried many times now to back out of her new harness but gets nowhere in her attempts. It takes a little time and effort to adjust all the straps in order to get a perfect fit, but security and peace of mind are the whole point, so the effort is rewarded. I was so happy with this harness that I purchased another identical one as a backup, just in case.
---
By linareva on Jul 6, 2022
didn't wriggle out
We took our girl out to the beach for the first time after getting this harness. It took her 15 min to brave the water. Unfortunately she picked the wrong time to get in and a wave engulfed her. She did everything she could to get away and this harness saved us from losing her forever. We took her home shortly after the incident and she behaved well on the harness, tried a few more wriggles, but the harness held firm.
---
By Caroline on Jul 5, 2022
Escape Artist Finally Contained
My lovely dog has escaped from every harness I've bought her because of her weird body shape. She's one of those dogs with a big chest but a small head so escaping previous harnesses was easy for her. The stomach strap on this harness prevents escape! Plus the purple matches her collar so she's fashionable even on her walks!
---
By Shelly on Jul 4, 2022
May be good for a weak Dog
The Plastic Clips broke in 2 days. the reason we got the double harness was to hold her on the cable when she saw deer or other animals . So she pulls pretty hard and this Harness did not do a good job. She has to have a double because she can back out of a single. If they would just use Metal Clips this would be great
---
By Wiley on Jul 24, 2022
Love this harness
I love the way this harness fits and looks on my dog. He has a long body and could slip out of regular harnesses, they also looked ugly on him. This one is much more comfortable and fitted to his body type..
---
By Kristy81 on Jul 9, 2022
Houdini Corgi Thwarted
We bought this harness for our two year old corgi who is an absolute Houdini at getting out of even the most tested of harnesses at the beach. She has not been able to wriggle out of this one. I would definitely recommend this one to friends.
---
By Brooky on May 9, 2022
Difficult Sizing
It may be because there are so many parts, but we had a hard time finding the right size. Based on the measurements, I originally ordered the large, but the middle portion wouldn't expand beyond 27". Chewy, of course, took care of it and I tried the extra large instead. It fits around her much better, but the piece that runs along her chest is too loose and not adjustable. I don't think it will make a huge difference with the rest fitting well. We are trying this harness because our lab is excellent at getting out of harnesses (and collars) and needs extra.
---
By EscapeProMom on Apr 29, 2022
Perfect but for one thing ...
This is the perfect harness for my escape artist hound. The only issue is that it's not chew-proof. Because she has a propensity to wander - following that hound scent - we have to put her on a tether when she goes outside, and this is the only harness she's not been able to escape out of. But not only does she chew, she's also rubbing it on everything so it's disintegrating quicker than I wish it would. Not he manufacturer's fault at all, but that would be the only criticism I would have about it. Going to buy another because I prefer to keep my wandering hound safe. Oh, and Chewy was nothing short of awesome when the first one I ordered turned out to be a little too small. I love shopping here!
---
By susweca52 on May 21, 2022
No Pull Harness
I have two dogs that have figured how to stop, lower their head, rear up and slip out of harnesses. I bought and tried this on my worst offender. It worked great for him and he was unable to slip out of it. So I will be getting a second one for his sly, little sister.
---