Ark Naturals Neem "Protect" Dog, Cat & Horse Spray, 8-oz bottle
List Price:

$11.95

Price:

$9.40 FREE 1-2 Day Shipping over $49

You Save:

$2.55 (21%)
Description
Even pets who don't spend time outdoors are at risk of itchy bug bites and other pest-related problems. Ark Naturals Neem "Protect" Dog Spray uses citronella and oil from the Neem tree to safely soothe itching and irritation on your pet pal's skin without drying it out. The environmentally-friendly formula is safe to use on cats and horses too. It has a clean, fresh scent and is great for treating minor wounds on pets as well.
Key Benefits
Ark's Neem "Protect" Spray is an environmentally friendly, gentle, and non-drying formula for pets including dogs, cats, and horses. Regular use helps soothe and reduce itching and dermatitis from insect bites and well as skin and coat irritation.
With two active ingredients, Neem and citronella, they successfully make your pet more comfortable when suffering from bug and insect bites. Neem oils and extracts are anti-inflammatory, gently, and non-drying. Neem is a natural tree oil produced from an evergreen tree unique to the Indian subcontinent.
Neem and citronella have been used for thousands of years by the people of India, Southeast Asia and Africa. Scientific studies have found these plants contain compounds that have wound healing properties, and thus can treat your furry companion's minor wounds.
Safe for dogs that are over 12 weeks of age. Use caution on kittens and cats by testing on the cat's hindquarters and waiting 24 hours. If there's no adverse reaction you may use from the back of neck to the tail.
Made in the USA from natural botanicals!
Ingredients
Active: Neem Oil, Citronella; Inactive: Water, Polysorbate 20, Aloe.
Item Number

60760

Lifestage

Adult

Made in

United States
Pet lovers also bought...
Customer Reviews
Rated

4.2

out of

5

 by

10

reviewers.
Rated

5

out of

5
 by
OCGoodgirl
We Like It
Upon initially spraying, your dog will smell like a citronella candle. The scent quickly fades. Happily, my pup isn't bothered a bit by the scent. The spray is gentle and non-irritating. The active ingredients are known for their efficacy, and so I am very happy that this spray may actually prevent her from being bitten, and that it will relieve any bites she does get. This is of tremendous value. Albeit I am still using a prescription topical (as we live in coastal CA and fleas thrive here year-round), I am very happy to have found something that is completely safe, gentle, and will actually help to prevent bites. Although my pup has never had a flea problem, I want to keep it that way, and this spray is the missing component in assuring my pup is kept in pest-free comfort. We give it our highest recommendation.
July 15, 2016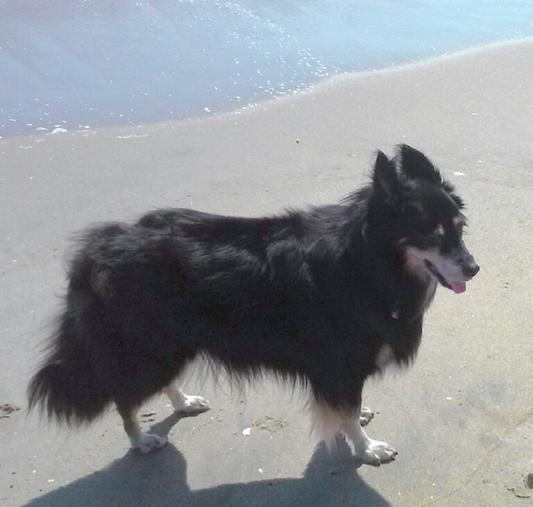 Rated

2

out of

5
 by
charley04
The Smell is Overpowering and not Pleasant
I cannot recommend this product due to the offensive smell. It may work but the manufacturer needs to do something to reduce the unpleasant odor.
August 16, 2016
Rated

3

out of

5
 by
milkyway
I feel my dog is safer going outside with this on
I bought this because I have read about neem oil being effective at repelling and killing ticks and fleas. I feel good knowing my dog has some protection when I take her outside. However, she was itching a lot before I started using this and I think she has some kind of skin irritation. This product claims to soothe the skin but it hasn't brought my dog any relief. She still scratches herself intensely.
July 25, 2016
Rated

5

out of

5
 by
Blackdogsleeping
Works!
Take this to the dog park everyday and it keeps the gnats, flies, bees, stink bugs, mosquitos away from everyone. Dogs all come over to get a spritz and it works great! Faint citronella smell. Love it.
July 29, 2016
Rated

2

out of

5
 by
Chai
its ok.
Its ok. not worth to buy second one. sorry. my cat skin still itching.
July 7, 2016
Rated

5

out of

5
 by
charlie33
wonderful product !
I have used neem protect spray for years to protect my dog from fleas , ticks and misquitoes and it does keep my dog bug free using safe natural ingredients at a low cost ! I am so happy with this product I go out of my way to tell other people with pets about this wonderful product !
September 29, 2015
Rated

5

out of

5
 by
Connie44
This is a great product
My friend, Buddy, suffers from a skin condition and I have tried other products. This one is head and shoulders above the others. I will be ordering the shampoo also. He is a Chow mix, so he has a double coat. He was beginning to look like a Chinese Crested dog on the back half of his body. This product soothes him immediately and he doesn't try to lick it off as with other products I have tried. Thanks, Chewy, for carrying this great product.
March 15, 2014
Rated

5

out of

5
 by
Tbiz68
Product is VERY calming
My dog was scratching ferociously due to flea bites and I had tried everything to no avail to provide him with relief...then I purchased this product and what a difference it made. It calmed him, he stopped itching and the sores from scratching have totally healed in less than a weeks time and without drying his skin out!! We are absolutely thrilled with the success we have found with this and our dog is his happy, healthy self once more!!!
November 22, 2013