Ark Naturals Sea "Mobility" Joint Rescue Venison Jerky Dog Treats, 9-oz bag
Was:

$14.94

Price:

$12.89 FREE 1-2 Day Shipping over $49

You Save:

$2.05 (14%)
Description
One of the best things about being a pup is that even your nutritional supplements are made with tasty meat. Ark Naturals Sea "Mobility" Joint Rescue Venison Jerky Dog Treats have 500mg of glucosamine and chondroitin in every delicious strip. They help keep hips and joints free from pain and functioning properly. Plus, it's a jerky treat! What dog doesn't love that?
Key Benefits
Made with farm-raised, grain-fed USDA venison
Delicious, jerky chews that your dog will love
No wheat, corn, soy, hormones, antibiotics or by-products
Vet recommended for reducing joint inflammation and improving joint mobility and function by combining glucosamine, MSM, chondroitin and sea cucumber, which is used for relieving arthritis symptoms
Safe for dogs 12 weeks and older. Beneficial for active, senior and service dogs to keep them at their healthiest
Item Number

50453

Brand

Sea Mobility Joint Rescue

Breed Size

All Breeds, Small, Medium, Large

Food Form

Treats

Lifestage

Adult, Senior, All Stages

Made in

United States

Special Diet

No Corn No Wheat No Soy
Nutritional Info
Ingredients
Venison, Rice Flour, Maple Syrup, Glucosamine, Gelatin, Cultured Whey, Salt, Glycerin, Chondroitin Sulfate, Tapioca Starch, Sea Cucumber, MSM, Natural Smoke Flavor, Fish Oil, Evening Primrose Oil, Mixed Tocopherols.
Pet lovers also bought...
Customer Reviews
Rated

4.9

out of

5

 by

33

reviewers.
Rated

5

out of

5
 by
DKRed
Great product
My dogs love these. They are the right size, not to small and not too big for my dogs. The fact that they are soft and chewy they can be broken in half if needed.
June 26, 2016
Rated

3

out of

5
 by
Sarah
These don't look the same in the store
I'm a little unsure if I should give these treats to my dog because they don't look the same as to when I buy them from the store. At the store they seemed dryer and when I received them from chewy they're a lot softer and darker.
June 21, 2016
Rated

5

out of

5
 by
curlyq
Must have great taste
My dogs love these treats. I hope to see an improvement on my dogs . My vet told me on my last visit to give them glucosamine.
March 17, 2016
Rated

5

out of

5
 by
Lori
Great product
I highly recommend this product for dogs with joint and without joint disabilities. It's been beneficial in helping all our dogs -- and they love it!
March 12, 2016
Rated

5

out of

5
 by
becauseofyou
Dogs LOVE these!!!!
I have 11 dogs here in my home, all seniors and dogs with arthritis, etc. I founded a Chihuahua rescue but after 8 years of saving dogs, I had to temporarily shut it down to care for my husband who is battling cancer. These old dogs were the ones that no one wanted to adopt. I give them their meds every morning and then each one gets a Venison treat with the glucosamine and chondroitin to help them feel better naturally. I do the venison because they eat those better than any other meat source. They don't know these are good for them!! All the better!!!
December 22, 2013
Rated

5

out of

5
 by
flyingmoose2
Excellent product for our dog's joint health.
Ark Naturals Sea Mobility Joint Rescue has been a huge help for our black lab's ability to walk again after surgery that was less than helpful. She is unable to walk on her right back leg. She had almost given up walking altogether until we ordered this product and now, although she still has trouble, seems to be in better spirits and able to ambulate much better. So happy to have tried it. Our cat also loves this product so the dog has to share. Becky
December 7, 2013
Rated

5

out of

5
 by
LitlApril
Happy Dogs!
These are great for getting glucosamine/chondrotin into my two dogs without fighting with them to take pills. They both get very excited when they see me opening up this bag! What's even better, I was still noticing my one little guy crackling when using the pills but that's just not the case anymore! I hardly ever hear any cracking of his spine so I truly believe he's getting more benefit from these!
January 23, 2013
Rated

5

out of

5
 by
snave53
Good for my dogs
Excellent treat for my two dogs. Both love them and they love the flavor. I love the fact that each strip of has 500mg of glucosamine as well as chondroitin to improve flexibility, reduce joint inflammation and keep my dogs active during the day and able to jump on the bed at night. Seems to be working good on my German Shepherd as she seems to be moving better and without pain.
November 25, 2014
Rated

5

out of

5
 by
Cariem70
Healthy joints
I like this product. although he hasn't shown any signs of joint discomfort yet, I want to keep him healthy before it starts. and he likes it.
November 10, 2015
Rated

5

out of

5
 by
Bentley
This product has great taste!
My Boxer loves them and they seem to be helping him!
December 15, 2015
Rated

5

out of

5
 by
MsRiley
loves them
Riley loves them not sure how they will work yet but she didn't turn them down...she's a ten yr old GS and the weather is turning cold. She's moving a little gingerly off her couch right now. I hope these help some... She's still chasing the squirrels though
November 15, 2013
Rated

5

out of

5
 by
svmamasita
Tastes great!
Apparently my 13 year-old kitty thinks this is better than cat food! He gets two squares a day and he gobbles them up immediately. I believe I am seeing a slight improvement in his gait and will continue giving him the treats.
October 20, 2013
Rated

5

out of

5
 by
Silkymom
My dog loved the taste of the Venison
My toy dog has an occasional flare up with his knee and a friend referred this to us, said it worked wonders for her dog. Ordered the venison flavor and my dog loves it. We have been using it for a week now and can already tell a difference in how he walks
June 1, 2014
Rated

5

out of

5
 by
LexyLove
Mobility
Great product! Highly recommend ☆☆☆☆☆ 13 yr MaltyPoo Has shown a big difference in mobility The Chewy Moist Venison makes her big for more. I have tried others but this one showed a difference in 3 weeks. Get it for your fur baby!
July 22, 2014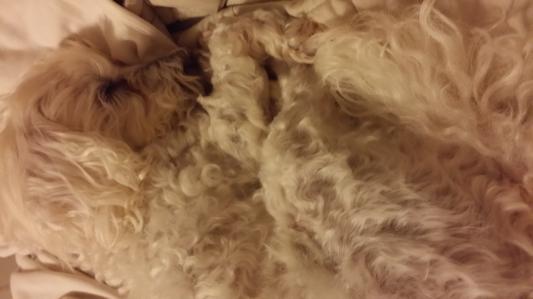 Rated

5

out of

5
 by
DoggieMomma13
Dogs LOVE them!
Great treats! My dogs come running when they hear the bag and just can't get enough. Looks and smells like real jerky, but nice and soft to chew. Fast delivery and great quality.
January 23, 2014
Rated

4

out of

5
 by
laura
dog loves them
my dog loves these treats but she loves most food. she's a big girl and these are a bit small though
July 28, 2015
Rated

5

out of

5
 by
tommygun558
The products are good for my dogs
The price was very good, the products arrived when they said they would and everything was fine. Thank you. I would buy again from them.
July 28, 2014
Rated

5

out of

5
 by
WestieMomof8
Dogs love it
I have 3 senior dogs who are delighted with this treat, and they are showing more pep and flexibility since taking it.
June 5, 2014
Rated

5

out of

5
 by
Mitch
Dog Treat
Healhty dog treat I give our dog every other day-5 Stars
October 31, 2014
Rated

5

out of

5
 by
Rufusmomma
dogs love it!!
Seemed to help oldest dog. He was running after our chicken after just a couple days of started these treats.
November 26, 2014
Rated

5

out of

5
 by
gnamarie
great
My German Shepherd likes these. He is super picky when it comes to treats and he will eat these no problem.
August 1, 2014
Rated

5

out of

5
 by
path
my dog loves these
I trust Ark products. Rascal gets these on top of his kibble every night. Added glucosamine good for him.
April 8, 2014
Rated

5

out of

5
 by
karenb
good mobility
This is one of the best treats for senior dogs who have mobility problems.....
July 19, 2012
Rated

5

out of

5
 by
Uribella
Love it!
a friend recommended this product and my four legged kids love it!
May 30, 2014
Rated

5

out of

5
 by
katbat
YUM
My dog loves these. They need to be in strips. Squares are too small!!!
July 17, 2013