Ark Naturals Sea "Mobility" Joint Rescue Chicken Jerky Dog Treats, 9-oz bag
Was:

$15.79

Price:

$11.33 FREE 1-2 Day Shipping over $49

You Save:

$4.46 (28%)
Description
Chicken on the lips, pain-free hips! Keep your active or aging pup feeling his best with Ark Naturals Sea "Mobility" Joint Rescue Chicken Jerky Dog Treats are vet-recommended treats made from farm-raised, grain-fed poultry. Each strip of chicken jerky has 500mg of glucosamine as well as chondroitin and sea cucumber to improve flexibility, reduce joint inflammation and keep your pal active during the day, and able to jump on the bed at night (even if he isn't supposed to).
Key Benefits
Made with farm-raised, grain-fed chicken
Delicious, jerky chews that your dog will love
No wheat, corn, soy, hormones, antibiotics or by-products
Vet recommended for reducing joint inflammation and improving joint mobility and function by combining glucosamine, MSM, chondroitin and sea cucumber, which is used for relieving arthritis symptoms
Safe for dogs 12 weeks and older. Beneficial for active, senior and service dogs to keep them at their healthiest
Item Number

50450

Brand

Sea Mobility Joint Rescue

Breed Size

All Breeds, Small, Medium, Large

Food Form

Treats

Lifestage

Adult, Senior, All Stages

Made in

United States

Special Diet

No Corn No Wheat No Soy
Nutritional Info
Ingredients
Chicken, Rice Flour, Maple Syrup, Glucosamine, Gelatin, Cultured Whey, Salt, Glycerin, Chondroitin Sulfate, Tapioca Starch, Sea Cucumber, MSM, Natural Smoke Flavor, Fish Oil, Evening Primrose Oil, Mixed Tocopherols.
Pet lovers also bought...
Customer Reviews
Rated

4.6

out of

5

 by

35

reviewers.
Rated

1

out of

5
 by
rorperk
This product did not work for my dog
This product gave my dog a terrible case of gas. I donated the rest of the bag after 3 days of not being able to breath.
July 21, 2016
Rated

5

out of

5
 by
Janet4
Joint Care Extrordanaire
My dog will be 17 in June. He always loved our daily walks, eager to go. I noticed one day that we needed to go a little slower. Gradually we started skipping days and he wouldn't beg to go. I had known how much glucosamine had helped me. So I tried these because they are natural and made in USA, not China! My daughter came to visit and she noticed an immediate change (after 2 days supplements.) He was jumping up to greet her. Our walks are back to normal. And he loves the taste. He stands by "the cupboard" and sits wanting his "cookies." He and I could not be more pleased, He has tried the chicken, beef, venison and lamb. Loves them all!
December 18, 2013
Rated

5

out of

5
 by
Paulie
my dogs love them
This product has helped my 10 year old springer spaniel jump and climb again without struggling. It is great! I give them to my 3 year old lab as well and he thinks they taste great.
April 13, 2016
Rated

5

out of

5
 by
Jennay
Bought for my 13 year old cat
I got a sample at work, which she ate. I ordered it for the joint health, as she is arthritic and also skinnier than I'd like her to be. I thought the joint help and additional calories would be good for her. Picky as she is, she can eat the treats without my other cats knowing she is getting extra attention, and without losing her dignity. (She doesn't like to eat without her siblings) Extremely happy with this product, and it is made in the USA. PS-Buy this from chewy.com unless you want to spend the 300% markup in certain retail stores, if they even carry it.
August 12, 2014
Rated

5

out of

5
 by
Diane
My dog loves these jerky treats
Max loves these joint friendly treats! They do smell good enough to eat. He had an acl repair and I give him one a day at bedtime. He seems to be walking better and has more mobility in both legs. A treat that's really good for you is a win- win!
January 16, 2016
Rated

1

out of

5
 by
JustinThyme
This used to be a great healthy treat. No more!
I've used Joint Rescue for years and am very disappointed in the lack of quality they are now putting out. First, I thought maybe it was just a bad batch, but 3 orders later they still appear stale, dry, and crumbly. I've been throwing away about a third of each bag be cause there's nothing left but little crumbs. For the price I can't continue to buy this product.
November 12, 2015
Rated

5

out of

5
 by
AlyLovesRupert
Very Helpful for Senior Dogs
I have a 12 year old cocker spaniel and sometimes when she wakes up or just randomly she won't put any weight on her front paw. I believe its mainly her leg aching or just general old doggy joint pain since it comes and goes. I felt like she probably needed something extra for her joints and any old doggy joint pain she may have. She loves these treats and they seem to help, she hasn't had any problems limping since. I also have a 2 year old pup who loves them too.
July 14, 2014
Rated

5

out of

5
 by
Skip
Very benifical
Really makes a difference in his activities and health
January 29, 2016
Rated

5

out of

5
 by
Gracie012
Greatest product for old dogs.
My dog is 12 and was having a problem with her hips. She was not stable on tile or wood floors. She also had a problem getting on the bed. Getting off was even worse, she would hurt something and limp for a few hours. She has been eating these for a few weeks and I already notice an improvement. Gracie also I not a dog that eats just anything. SHE LOVES THESE THINGS! If all these problems sound familiar, you got to get these.
December 12, 2014
Rated

5

out of

5
 by
Kristy711
great product for a picky eater
My dog injured herself playing Frisbee. On the road to recovery, the vet recommended a joint supplement. I tried lot of expensive medications that the vet recommended, but my dog wouldn't eat any of them. Finally, the dog chiropractor got involved and brought different medications for me to try. Tasha loved this supplement. She is now doing much better and is back to playing Frisbee again at 10 years old.
August 8, 2014
Rated

5

out of

5
 by
Cwright2003
Excellent results and dogs love these!
I have 3 large Akitas and they all need joint support. They weigh about 300lbs altogether so we go through a lot of these treats. As a matter of fact I don't even count the treats any more and I just grab a handful per dog. We used to do joint supplements such as glycoflex, etc, just so one of my dogs can climb the stairs without stumbling. It got to the point that they would no longer eat the joint supplements because they were sick of the taste. Not these! My dogs have been on these for two years and they still LOVE them. They've never had digestive upset even though I overdose them frequently since they go crazy for these treats. And the best part? These work BETTER than the various joint supplements I've tried over the years! My two 10 year old dogs can run and play and jump around like they're puppies. Granted, they could jump higher when they were in their prime, but coming from not being able to handle the stairs without pain and not being able to stand up without stiffness and limping (this was two years ago) to where they are now just by eating these treats, it's nothing short of amazing! I've stopped giving them any other joint supplements for two years now and they are more spry than ever! My third dog is still young but she is a hard running athletic dog. Her daycare says she never stops and never lays down the whole day she's there. She used to have joint issues as an adolescent. You'd never be able to tell now by the way she runs and jumps with ease! Give these treats a try! Much cheaper than most joint supplements and they must taste better as well. They work better too!
February 19, 2015
Rated

5

out of

5
 by
Nanc
I put my dog on this product three years ago due to his hip displasia and within 6 weeks I saw 80% improvement. very happy with the results!
I put my Rhodesian Ridgeback/Boxer on this product 3 years ago. He has been enjoying the benefits. 90% improvement. Highly recommend it for pets with hip displasia and/or joint issues.
November 20, 2015
Rated

5

out of

5
 by
snave53
Excellent Joint Treat
Excellent treat for my two dogs. Both love them and they love the flavor. I love the fact that each strip of chicken jerky has 500mg of glucosamine as well as chondroitin and sea cucumber to improve flexibility, reduce joint inflammation and keep your pal active during the day and able to jump on the bed at night. Seems to be working good on my German Shepherd as she seems to be moving better and without pain.
November 25, 2014
Rated

1

out of

5
 by
CrazyK9s
Too Expensive
I have not noticed any difference in my dog since the addition of these treats, and the price is outrageous considering how much one has to feed to a larger dog. Perhaps I didn't give it long enough to work as I was going through a bag every three days, and had to look for a cheaper alternative. I'm sure it is better for single dog households or for those with smaller dogs.
June 11, 2013
Rated

5

out of

5
 by
Susie0185
My Dog Loves It!!!
I have been giving my 11 year old lab these jerky treats for about 3 years now. First of all, she absolutely loves them but most importantly she is showing no signs of hip and/or joint issues. She runs and jumps like a dog much younger. I see other larger dogs her age and they are much slower and seem to be stiff. She is showing no signs of slowing down.
May 26, 2014
Rated

5

out of

5
 by
Boomer
Purchased local
Night for dogs with joint problems. Seemed to help, then found them here for a third of the price.
November 11, 2015
Rated

5

out of

5
 by
SheltieMom416
Great for my sheltie's joints
I've only been using this on my almost 11 year old sheltie for a week. After the first day I noticed he could walk quickly up the 6 outdoor steps from the yard to the back deck. I thought we were happy with Zuke's but the improvement using Sea Mobility is making me switch my autoship to that.
January 29, 2015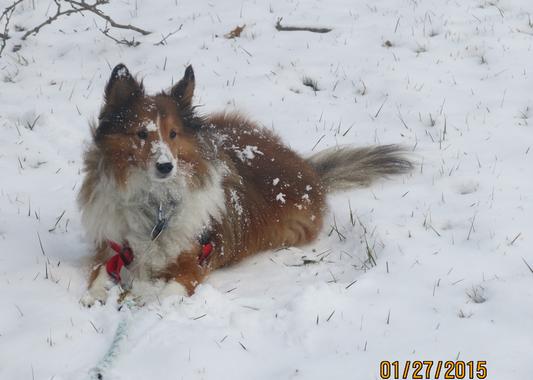 Rated

5

out of

5
 by
SAMMYSMOM
Ark Naturals Sea Mobility Joint Rescue
MY SAMMY IS A PRETTY PICKY DOG WHEN IT COMES TO TREATS - HE ABSOLUTELY LOVES THESE AND THEY HELP HIP TREMENDOUSLY. BEST THING I HAVE FOUND.
June 17, 2015
Rated

5

out of

5
 by
MCvG
The dogs LOVE these healthy treats and I have to buy in bulk to keep my small pack's tails wagging.
Full of good things to help mobility and keep pups happy. Sea Cucumber, no wheat, no fillers. And the dogs LOVE them! The fact that these treats are made in the USA is also important to me, as I avoid foreign-made products. Two paws up, all the way around!
January 10, 2014
Rated

5

out of

5
 by
cloudy143
My dog Cloudy loves this treat…And he moves like a puppy.
I love this product and my dog loves this threat. I have tried other glucosamine products and Cloudy did not like them and would not eat them.. Plus its made in America I only by cloudy food and treats that are healthy and made in USA...
June 7, 2014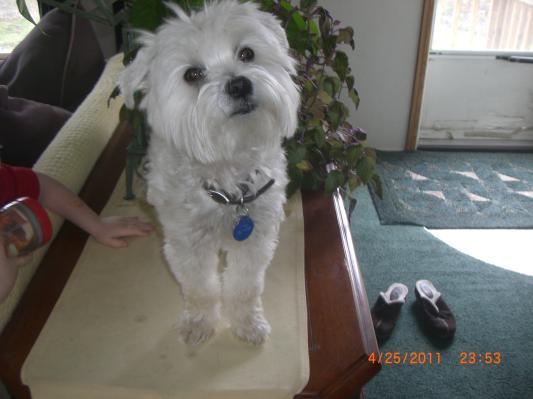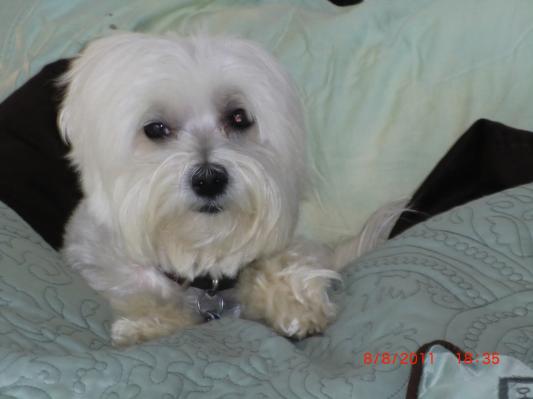 Rated

5

out of

5
 by
Kodiak
My dog loves it
My German Shepherd absolutely loves this treat. I play many games with him using these joint supplements in moderation. My dog and I couldn't be more satisfied. Thank you.
September 1, 2012
Rated

5

out of

5
 by
bailey
very good
The vet said my dog had a torn acl and needed surgery went to dog wild owner said try these and they worked better than I ever expected
May 23, 2015
Rated

5

out of

5
 by
bhumane
Dogs like it.
This is a fresh product out of the bag and all three of my dogs eat them.
April 13, 2015
Rated

5

out of

5
 by
Beverly65
great taste for my pups
my dogs love this and it great for their joints - great for all ages puppies to adults - they think it is a treat instead of a supplement to their diet
January 13, 2013
Rated

5

out of

5
 by
Peggylo
Ark naturals sea mobility mighty minis
"Little" my 6 pound dog loves these treats I give him one a day. I know it is helping his joints. These are soft and easy for Little to chew. Ark naturals is a wonderful company!
September 10, 2013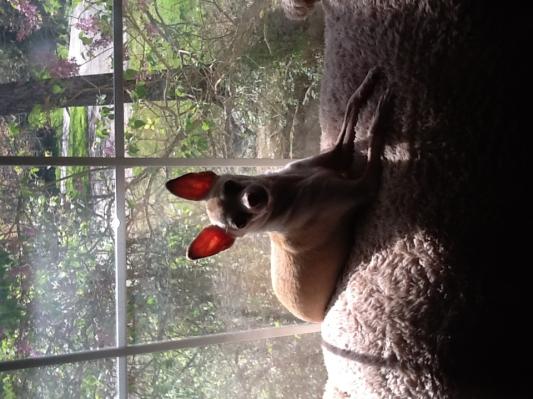 Rated

5

out of

5
 by
mtnlady
must be tasty
very picky treat eater loves these and they might make him a bit more comfortable
July 25, 2014
Rated

5

out of

5
 by
bc75
Great product
My 11 yr old mixed breed is acting like a puppy again. She loves this product. Great results
October 19, 2013