Bio Spot Active Care Flea & Tick Spot On for Dogs (31-60 lbs)
Was:

$21.92

Price:

$10.79 FREE 1-2 Day Shipping over $49

You Save:

$11.13 (51%)
Description
Bio Spot Active Care Flea & Tick Spot On for Dogs ensures continuing long-term protection for your pet. Bio Spot Active Care topical gel kills adult fleas and ticks and contains an insect growth regulator to kill flea eggs and larvae for up to 30 days. Included applicator helps keep the liquid off your hands, makes it easier to part your dog's fur, gets liquid down to your dog's skin and is easy to load and apply.
Key Benefits
Includes Bio Spot Smart Shield Applicator which helps keep the liquid off your hands, makes it easier to part your dog's fur, and gets liquid down to your dog's skin
For use on dogs and puppies 12 weeks of age or older
Kills fleas, flea eggs, flea larvae and deer ticks for up to 1 month. Also kills mosquitoes that may transmit heartworm disease or West Nile virus
Fast-drying formula contains a coat conditioner for a non-sticky application, and works with the biology of your dog by spreading through the oils of their skin
Formulated with an Insect Growth Regulator (IGR) to break the flea-life cycle
Active Ingredients
Etofenprox, 50.00%
Piperonyl Butoxide*, 9.10%
N-octyl bicycloheptene dicarboximide (MGK 264®), 0.91%
Pyriproxyfen (Nylar®), 0.45%
(S)-Methoprene, 0.23%
*(butylcarbityl) (6-propylpiperonyl) ether and related compounds
For Bio Spot Defense Refill: Click here
Item Number

75837

Breed Size

Giant

Lifestage

Puppy, Adult
Pet lovers also bought...
Customer Reviews
Rated

3.5

out of

5

 by

43

reviewers.
Rated

1

out of

5
 by
DogMamna
Unfortunately it doesn't work
I was excited to find a healthier flea treatment, but it just doesn't work. The first round we tried, my English cocker spaniel had long fur, so after a shave and two flea baths and combing by a local groomer, I tried again. We even washed all the blankets (his and ours) and treated the rug and sofa. Then we tried the Biospot again, and it still didn't work. Don't bother with this product. I recommend that Chewy stop carrying it altogether.
November 17, 2016
Rated

1

out of

5
 by
Laura
What a waste!
This product was completely ineffective for my dogs. Would not purchase or recommend.
November 6, 2016
Rated

1

out of

5
 by
dopsdad
does not work
Our dog stays indoors at least 95 percent the time, and has a horrible flea infestation after switching to this product. He has never had fleas or ticks using a popular (and expensive) competitor and now the entire house needs de-flead because he has spread them throughout. What a pain!
September 29, 2016
Rated

5

out of

5
 by
Alioop
good stuff!
This is the best treatment I have found on the market! It kicks the other high priced stuff in the butt! I used it on Bella for a year, the local store stopped carrying it so I went to Chewy. I ordered it and 2 days later I received my order. Bella has sensitive skin and seems allergic to about everything, not this stuff! I've not found 1 flea on her! Thanks Chewy for great prices, selection and service! I signed up for auto refill.
September 3, 2016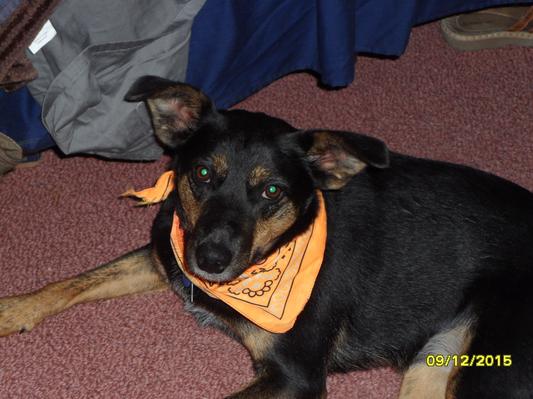 Rated

3

out of

5
 by
brodysmom
Okay
I hate the smell of this stuff and it left my golden very oily, had to bathe him to get some of it off and he's been scratching more where I put it. It also stained his blanket. Not sure how well it works at treating the fleas and ticks as its only been on a couple of days, won't use this for my pup again though
September 9, 2016
Rated

1

out of

5
 by
Carmen
Did not get rid of one flea. My poor dog and cat.
Before first application, I bathed my pets and let them fully dry. Then I applied the first one. I had to keep putting a homemade spray on them. One week later I saw that my dog had many more fleas. I bathed her and the cat and repeated my first steps. Still the fleas were present. I had to spend over $100 on Advantix and I continue to spray them with a homemade solution before they go out in the yard. I expected to see less fleas on them not more.
August 24, 2016
Rated

5

out of

5
 by
Kari
It works
The newer generation of fleas appear resistant to the newer products. In Virginia and California, Bio Spot has worked for four different dogs I have had while friends have had flea probs with Frontline and the newer products.
August 18, 2016
Rated

5

out of

5
 by
jackets55
Bio spot never fails me
My independent drugstore closed in my small town & no other stores sold it here so I found Bio on the Internet. Thanks, Chewy, for coming to my rescue. Service was quick and despite having to pay shipping it was still quite reasonable in cost. A happy customer in Mississippi
June 18, 2016