ConairPRO Dog Slicker Brush
Was:

$13.12

Price:

$6.99 FREE 1-2 Day Shipping over $49

You Save:

$6.13 (47%)
Description
Achieving a professionally groomed look is easy when you have the right tools. Featuring Memory Grip handles, ConairPRO Dog Grooming Tools provide a non-slip soft grip that conforms to the shape of your hand, giving you better control and less hand fatigue. Eliminates tangles and mats from coat.
Key Benefits
Non-slip gel grip handle provides superior comfort and control while grooming your pet.
As you brush the small firm pins remove loose hair from your pet's coat which significantly reduces shedding.
Pins are slightly angled to aid in pet comfort while maintaining the durability and performance of the slicker brush.
Designed to rid the undercoat while maining the topcoat.
Effectively purges coat of tangles and snarls, giving your pup a radiant shine.
Item Number

58122

Dimensions

8 x 4.5 inches

Breed Size

Medium
Pet lovers also bought...
Customer Reviews
Rated

4.5

out of

5

 by

14

reviewers.
Rated

5

out of

5
 by
EllieandLola
Excellent product
I'm a professional groomer and have spent a fortune on brushes over the years. A client gave me a Conair brush they'd purchase for home use and were scared of it. These brushes CAN cause brush burn if not used properly. I find it excellent in removing mats from double coated snd long coated dogs. The handle is comfortable and the brush is properly weighted use extended use.
November 17, 2016
Rated

1

out of

5
 by
Cooper
Not a good choice!
Terrible brush. The slicker's pins are extremely stiff, almost no "give" at all, and painfully sharp. My cocker is used to being groomed, but shies away from this one. And I don't blame him!
August 27, 2016
Rated

5

out of

5
 by
Shelly
comfortable grooming product
this large surface slicker has stiff short wires. This type of stiff slicker would usually by used to brush down through a coat and brush out mats. It doesn't penetrate a thick double coat well but does a great job for line grooming or a dog with slightly less coat. I like the cushioned handle and I use it for finial grooming out my show english cocker. Over all I rate this highly because its comfortable and does what I wanted it to do but I worry that a typical user would groom the top 1/4 inch of hair leaving hair mats under it.
July 27, 2016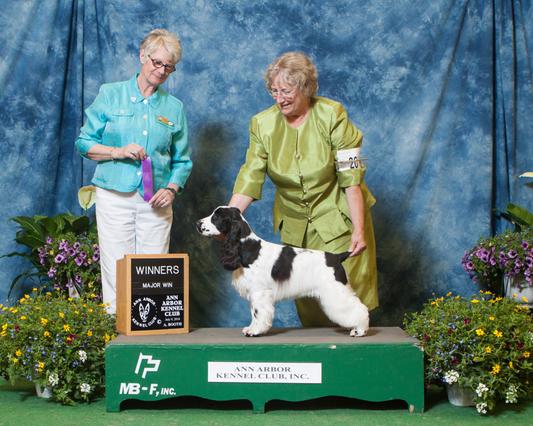 Rated

5

out of

5
 by
TessaT
Great brush
This is a perfect brush for my Sib/Malamute mix especially this time of year when he's always getting seeds stuck in his fur. This brush gets out the seeds and excess hair. I also like the padded handle. I have a large one and a medium one. I don't use it on my Aust. Cattle dog with her shorter hair.
July 11, 2016
Rated

2

out of

5
 by
Zook
Too rough...
Too rough.. My dog won't let me near him with this brush.
May 6, 2016
Rated

5

out of

5
 by
martini
great brush
the conair line is very high quality. this brush works great on my dog's coat
April 5, 2016
Rated

5

out of

5
 by
Sharon
Nice little brush.
Nice brush! Works very well in taming my little Morky, and Yorkie ' s manes.
November 16, 2015
Rated

5

out of

5
 by
Doodleboy
Great for curly, matted hair.
This was exactly what I was looking for to help get the snarls out of my goldendoodles hair. He does not love to be brushed, but does not mind this brush as much. It really helps to get those beginning mattes out. Good price for what you get. Gel handle makes it more comfortable to hold, too.
May 29, 2015