Earthbath Eucalyptus & Peppermint Shampoo for Dogs & Cats, 16-oz bottle
Was:

$11.99

Price:

$9.49 FREE 1-2 Day Shipping over $49

You Save:

$2.50 (21%)
Description
You don't need a superhuman sense of smell to know that peppermint ALWAYS smells better than a dirty dog. And you don't need a harsh shampoo to turn the muddy-pup scent into minty-fresh bliss. Earthbath Eucalyptus & Peppermint Shampoo for Dogs is an all-natural, 100%-biodegradable cleanser that gently cleanses and nourishes the coat and skin without causing any irritation or washing off topical flea treatments.
Key Benefits
Soap-free shampoo gently cleanses and nourishes skin and coat without causing irritation or dryness.
Formula helps soothe irritated skin associated with flea bites and dermatitis
Minty fresh peppermint scent leaves your pup smelling great while also helping control fleas
Safe for all animals over 6 weeks of age
100% biodegradable, paraben and phosphate free
Ingredients
Purified Water, Renewable Coconut-Based Cleansers, Eucalyptus & Peppermint Essences, Olive Oil Squalene (Natural Preservative). All Ingredients Are Natural, 100% Biodegradable, and Gentle On Your Pet & You.
Non-Ingredients: Anything That Would Harm You, Your Pet, or the Planet. This Product Contains No Parabens, Phosphates, Pthalates, Dea, Synthetic Dyes or Perfumes. the Sudsy Runoff Is Completely Safe and Will Not Harm Kids, Lawns or Other Living Things.
Item Number

55409

Lifestage

Adult

Made in

United States
Pet lovers also bought...
Customer Reviews
Rated

4.5

out of

5

 by

13

reviewers.
Rated

5

out of

5
 by
Pili
Gentle and smooth
This shampoo left my dogs coat shiny, smooth and smelling great. A little goes a long way.
January 17, 2017
Rated

4

out of

5
 by
jillmarie
A good shampoo but the scent doesnt last :(
I like the ingredients (no soap) and based on coconut, for my doggies dry skin. The scent is fantastic, but only while bathing with it. I would think it would chase away ticks and fleas during a bath, but once you rinse your pup, the smell is gone. I wish this had a more lingering scent because I think it would deter pests. I wonder if there is some way to use this as a spray? It does lather up nice, and read the bottle, it says to SHAKE the bottle before using!
November 5, 2016
Rated

2

out of

5
 by
DDEGrind
Disappearing scent
I thought this would smell great and it does while you are bathing your dog but that's as long as the scent lasts.
October 12, 2016
Rated

5

out of

5
 by
Lisa51
Love this product!
I have tried many different dog shampoos and I must say this is my favorite! Good quality, natural ingredients and smells great!
July 11, 2016
Rated

5

out of

5
 by
Leslie129
My Girl is Soooo Soft!
LOVE this shampoo! It left my Golden's coat clean, shiny and super soft. It smells wonderful - not overpowering - just fresh and clean. I'm happy that it's soap free and won't dry her coat. I've only used it a couple of times so I'm not sure, but I think she's less itchy.
March 28, 2016
Rated

3

out of

5
 by
Shadow
Good product, but ignore the flea repellant feature.
The only aspect I dislike is it doesn't actually repel fleas even though that is one of the advertised benefits. Other than that I like this product, but if I knew there wasn't a flea repellant property I would have chosen the oatmeal or Tea Tree oil version. Overall, smells decent, doesn't have a strong after odor (which can be good or bad), lathers up well with a bit of water, and it seems to have a calming effect on my dog. If this wasn't advertised as a flea repellant I would have rated this 4 or 5 stars. Then again, without the flea repellant aspect I would have chosen a different variety.
June 3, 2015
Rated

5

out of

5
 by
firebird
My dog feels so much better when I bathe him in this shampoo.
I have a 13 year old Brussels and a 9year old cockapoo. Both were rescued in their senior years. They came with bad allergies probably from bad care. This is the only shampoo they can tolerate. It gets them clean and cuts way down on the itching.
January 16, 2016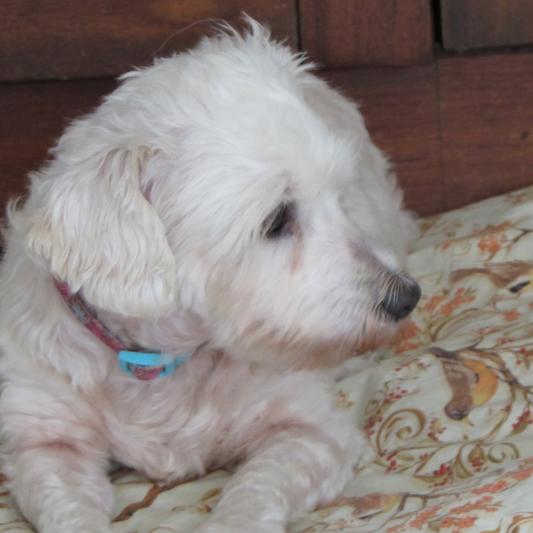 Rated

5

out of

5
 by
Mandy007
Great product
This left my babies fur so soft and even seemed to whiten and brighten as well.It also has a really nice smell while you are lathering it up.There really isn't much of a lingering scent left behind but trust me,your babies will still be clean and any scent is better than "dirty dog" scent.
September 8, 2015