Fromm Gold Holistic Large Breed Puppy Dry Dog Food
List Price:

$76.99

Price:

$50.57 FREE 1-2 Day Shipping on this item

You Save:

$26.42 (34%)
5-lb bag

15-lb bag

33-lb bag
Description
Give that developing puppy everything he needs to grow into his big, playful body. Gold Holistic Large Breed Puppy Dry Dog Food from Fromm includes DHA-rich salmon oil to aid his cognitive development, and the duck, chicken, and lamb-based kibble contains taurine to build a healthy heart and eyes and calcium-rich alfalfa that supports growing bones.
Key Benefits
Prepared in small batches with fresh, USDA-inspected ingredients delivered daily, like duck, chicken, eggs, real Wisconsin cheese, brown rice, and fresh produce
Made without corn, wheat, or soy, common allergy triggers for dogs
Yucca Schidigera extract reduces odor in stool, chicken cartilage supports joint health, and chicory root reduces risk of worms
Taurine helps developing heart and eyes, and flaxseed contains high levels of omega-3 fatty acids as well as soluble and insoluble fiber for proper digestion and good stool consistency
Delivers holistic, complete nutrition that's formulated specifically for puppies that will weigh more than 50 pounds when fully grown
*This item is not eligible for discounts.
Item Number

47444

Weight

33.0 pounds

Breed Size

Large

Food Form

Dry Food

Lifestage

Puppy

Made in

United States

Special Diet

No Corn No Wheat No Soy
Nutritional Info
Ingredients
Duck, Chicken Meal, Chicken, Oatmeal, Pearled Barley, Brown Rice, Menhaden Fish Meal, Lamb, Potatoes, Dried Tomato Pomace, Dried Whole Egg, Chicken Fat (Preserved With Mixed Tocopherols), Salmon Oil (Preserved With Mixed Tocopherols), Cheese, Flaxseed, Brewers Dried Yeast, Alfalfa Meal, Carrots, Lettuce, Celery, Chicken Cartilage, Calcium Sulfate, Salt, Potassium Chloride, Monocalcium Phosphate, Dl-Methionine, L-Tryptophan, Taurine, Chicory Root Extract, Yucca Schidigera Extract, Sodium Selenite, Sorbic Acid (Preservative), Vitamins [Vitamin A Acetate, Vitamin D3 Supplement, Vitamin E Supplement, Vitamin B12 Supplement, Choline Bitartrate, Niacin Supplement, D-Calcium Pantothenate, L-Ascorbyl-2-Polyphosphate, Riboflavin Supplement, Thiamine Mononitrate, Pyridoxine Hydrochloride, Folic Acid, Biotin], Minerals [Zinc Sulfate, Ferrous Sulfate, Manganese Sulfate, Magnesium Sulfate, Copper Sulfate, Cobalt Carbonate, Calcium Iodate, Iron Proteinate, Zinc Proteinate, Copper Proteinate, Manganese Proteinate, Magnesium Proteinate, Cobalt Proteinate], Dried Lactobacillus Acidophilus Fermentation Product, Dried Bifidobacterium Longum Fermentation Product, Dried Lactobacillus Plantarum Fermentation Product, Dried Pediococcus Acidilactici Fermentation Product.
Caloric Content
3,809 kcal/kg, 1,731 kcal/lb, 389 kcal/cup
Guaranteed Analysis
Crude Protein
26.0% min
Crude Fat
14.0% min
Crude Fiber
3.5% max
Crude Moisture
10.0% max
Omega 3 Fatty Acids
0.5% min
Omega 6 Fatty Acids
2.5% min
Feeding Instructions
| Weight | 6-11 Weeks Old Daily Feeding (Cups) | 3-4 Months Old Daily Feeding (Cups) | 5-7 Months Old Daily Feeding (Cups) | 8-12 Months Old Daily Feeding (Cups) | 12-24 Months Old Daily Feeding (Cups) |
| --- | --- | --- | --- | --- | --- |
| 5 lbs | 1 1/8 | – | – | – | – |
| 10 lbs | 1 3/4 | – | – | – | – |
| 15 lbs | 2 1/4 | – | – | – | – |
| 20 lbs | 2 7/8 | 2 1/2 | – | – | – |
| 25 lbs | 3 1/2 | 3 | – | – | – |
| 30 lbs | 4 1/8 | 3 1/2 | 2 3/4 | – | – |
| 35 lbs | 4 5/8 | 4 | 3 1/8 | – | – |
| 40 lbs | – | 4 1/2 | 3 3/8 | 2 5/8 | – |
| 50 lbs | – | 5 1/2 | 3 7/8 | 3 | 2 3/4 |
| 60 lbs | – | 6 3/8 | 4 1/3 | 3 3/8 | 3 1/8 |
| 70 lbs | – | – | 4 3/4 | 3 3/4 | 3 3/8 |
| 80 lbs | – | – | 5 1/8 | 4 1/8 | 3 5/8 |
| 90 lbs | – | – | 5 5/8 | 4 1/2 | 4 |
| 100 lbs | – | – | 6 | 4 7/8 | 4 1/3 |
| 110 lbs | – | – | – | 5 1/8 | 4 5/8 |
| 120 lbs | – | – | – | 5 1/2 | 4 7/8 |
| 130 lbs | – | – | – | 5 3/4 | 5 1/4 |
| 140 lbs | – | – | – | 6 | 5 3/8 |
| 150 lbs | – | – | – | – | 5 5/8 |
| 160 lbs | – | – | – | – | 5 3/4 |
| 170 lbs | – | – | – | – | 6 |
| 180 lbs | – | – | – | – | 6 1/4 |
| 190 lbs | – | – | – | – | 6 1/2 |
The given chart provides a good place to start, but determining the correct amount of food for your pet depends upon your evaluation of your pet's overall performance on the amount of food consumed along with any treats given. Spayed or neutered dogs may require up to 25% less food. Two to four times more food may be required for puppies, gestating dogs, and nursing dog.
Transition Instructions
If you are currently experiencing digestive upset or loose stools, switch to the new food immediately.
If you are switching from another brand of food and currently have solid stools, start with a 25% of the new food mixed with 75% of the old food. Move to a 50% mix once two solid stools are produced. Continue to 75% new food and 100% new food in the same manner.
If you are switching from one Fromm food to another, a transition period is typically not needed.
Pet lovers also bought...
Holistic Nutrition fo Large Breed Puppies
Fromm Gold takes a holistic approach to nutrition with recipes that are made for specific life stages and lifestyles. Their large breed puppy recipes are specially formulated for breeds with adult weights over 50 pounds. Large Breed Puppy Gold is a fresh recipe enhanced with probiotics to aid digestion and salmon oil for a healthy coat. Heartland Gold Large Breed Puppy is a grain-free, red meat formula that also contains probiotics for your pup's healthy digestion.
Naturally Formulated fo Specific Life Stages
The Fromm Gold Nutritionals line is naturally formulated with multiple diverse protein sources, fruits and vegetables for the right nutritional balance. These holistic recipes are precisely created for puppies, adults and seniors, with more specific recipes for large breed puppies and adults, small breed adults, and canines needing to lose weight. It's easy to find the perfect combination of wholesome nutrients and appropriate nutrition for your dog's specific needs.
Prepared in Small Batches
Fresh ingredients like duck, chicken, lamb and eggs are cooked the morning of delivery and prepared in small, hands-on batches at Fromm's family facility in Wisconsin. This allows for the food to be minimally processed for optimal freshness, flavor and nutritional value. Every Gold formula is made with USDA-certified ingredients with added probiotics, probiotics, vitamins and minerals.
Fresh, Whole Food Ingredients
All Fromm recipes are made with premium USA-sourced ingredients with no artificial preservatives.
SALMON OIL
Extracted from fresh, cold-water salmon and a direct source of long-chain omega-3 fatty acids, EPA and DHA.
FLAXSEED
Contains high levels of omega-3 fatty acids as well as insoluble and soluble fiber for proper digestion and good stool consistency.
CHICORY ROOT EXTRACT
Contains vitamin C, an antioxidant, and serves as a natural source of inulin, a soluble fiber that acts as a prebiotic.
ALFALFA MEAL
Provides a rich source of calcium and serves as an excellent source of fiber, vitamins and carotene.
About Fromm Family Foods
Since 1904, The Fromm family has maintained a tradition of quiet innovation dedicated to the health and nutrition of animals. As the country's first and oldest premium pet food company, Fromm Family Foods has earned the reputation as an industry leader, producing only the highest grade pet foods with the finest natural ingredients. Each handcrafted gourmet recipe is prepared at their own USDA-inspected plant in Wisconsin.
Customer Reviews
Rated

4.8

out of

5

 by

478

reviewers.
Rated

5

out of

5
 by
MrsHoss1024
Fromm Gold gets a "Gold" star!
I was introduced to Fromm about 4 years ago when I got my Boxer mix Duke. It is now a food I include in his rotation of foods. When I got my newest rescue, Darla (currently 52lbs at 11 months old) I did my research on different foods I wanted to feed her. I initially started her out on Chicken Soup Large Breed Puppy - but over time she decided she didn't like the flavor. So I looked up Fromm and decided on this formula for her since she is looking to be a large size adult. You can't go wrong with this brand. No recalls, responsibly sourced ingredients, whole foods - combine that with Chewy's great customer service and prices and I knew I had a new winner. She has liked her bowl clean ever since it was delivered. I know I can trust Chewy & Fromm to help her grow into a happy, healthy adult! Looking forward to transitioning her over to Fromm Gold Large Breed Adult when the time is right!
January 3, 2017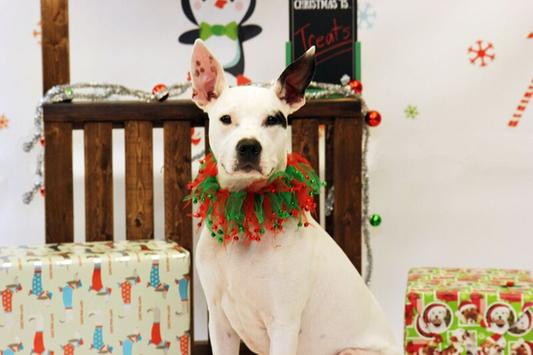 Rated

5

out of

5
 by
weirdjane
All around goodness!!
I switched my pups to Fromm about two months ago and I am seeing all kinds of differences in my fur babies. First, they eat their food. I know that they don't have a choice on what they get, but my little ones didn't want to eat their other brand like they do Fromm. It seems to taste better to them, so they want to eat it. Second, their coat is thicker, softer, shinier, all around beautiful!! My girl has always had very little fur on her underside, but now she looks amazing. She has black fur, so she just shines in the sunlight. Another thing I have noticed with my pups is they are not pooping as often and the size is smaller. Their body is defiantly getting all the nutrients out of this food. Also, with less poop, my boy has less gas. He used to stink up the house when ever it was nap time, now, nothing. No stink!! With all these changes, I thought I got new puppies. They just look and feel so much better. They are trim and fit. Thank you Fromm for making such a great product. Thank you Chewy.com for making it easy for me to get the things I need for my babies easier!!!
December 1, 2016
Rated

5

out of

5
 by
Barbwire
No more stomach upsets !
Even though I was feeding a quality brand large breed puppy food, I had been struggling with extreme stomach upsets and diarrhea in my Irish Wolfhound puppy. This had gone on for quite a while. We made frequent trips to the Vet and he would be put on medication and boiled rice & chicken for colitis. But each time the medication would run out or I would start his food again, he would become ill. Finally I decided to change his diet. And he's been absolutely fine on the Fromm Gold Holistic Large Breed Puppy Dry Dog Food!!! An added bonus is he loves the taste as well. I also now feed my adult Great Dane Fromm Large Breed Adult. I heard about Fromm from a women in the Vet waiting room. She suggested it because that's what she feeds her 2 adult Irish Wolfhounds. I am grateful for her suggestion.
December 17, 2016
Rated

5

out of

5
 by
Tracy
Quality food
I switched to Fromm LBP after using Orijen LBP. I had nothing but constant loose stools with both my GSD pups. One of them wasn't even interested in eating. Since the switch, stool issues have completely cleared up and my picky eater is excited to eat again. Highly recommend this quality food.
January 13, 2017
Rated

5

out of

5
 by
JDill
My German Shepherd actually eats this food!
My German Shepherd seemed to go through this faze where she just decided she didn't like her kibbles anymore. I almost decided to go to homemade diet instead, she was getting soooo skinny from refusing to eat whatever I bought her. I was told to try this and bought the puppy food to help her weight gain, she was just too skinny. Well she likes fresh kibbles, so decided to put the bag in my deep freezer and she is eating the right amount of food every day. She free feeds so I refill every 24 hours. She is always excited when I go to the freezer to refill her bowl. She is no gluten by any means, but she is now eating 6 to 8 cups a day and gaining her weight nicely now. She is 16 months old. My little Maltese has been eating the same food just half cup a day about, but she is looking very healthy on this food and have had no allergy issues out of either of my dogs
November 23, 2016
Rated

5

out of

5
 by
mtyree
Excellent Nutritional Support for our healthy, happy Labrador Retriever
After extensive research, we settled on purchasing Fromm Large Breed Puppy food for our new labrador retriever puppy. Needless to say to most parents of labs, he loves to eat, and this food is no disappointment. He's been eating it for a year now and he's never had any bowel disturbances from this food. Our vet has commented on his healthy coat, eyes, and slim waistline. We attribute his overall health to the nourishment he is provided in this food. Now our family and friends purchase Fromm for their dogs and love it! A great choice for your furry family member!
January 3, 2017
Rated

3

out of

5
 by
Linda
Nuggets too small
My pup inhales these small pieces. They have to be moistened to prevent choking. Not really suitable for a large breed puppy without adding water. He is 14 weeks and 30+ pounds . Other than that he loves it.
January 13, 2017
Rated

5

out of

5
 by
GSDmommy
GSD loves it
Since I've had my GSD puppy, it's been a struggle to find a dog food with great ingredients, moral manufacturing, and easy on my budget. Fromm totally fits the bill! My pup has had constant runny poop since I've had him, but after moving to this his stomach has settled and he has solid stools! Couldn't be happier with my purchase.
January 7, 2017