Hill's Prescription Diet c/d Multicare Urinary Care Chicken Flavor Dry Dog Food
List Price:

$94.79

Price:

$78.99 FREE 1-2 Day Shipping on this item

You Save:

$15.80 (17%)
8.5-lb bag

17.6-lb bag

27.5-lb bag
Description
Bladder stones are collections of mineral crystals that combine together in the urinary tract. They can cause discomfort and lead to more serious problems that require the care of a veterinarian. Hill's nutritionists and veterinarians developed Prescription Diet c/d Multicare, clinical nutrition specially formulated to support your dog's urinary health and reduce the risk of calcium oxalate and struvite stones.
Key Benefits
Designed to dissolve and reduce the risk of struvite and calcium oxalate stones
Controlled levels of magnesium, calcium, and phosphorus for optimal health benefits
Enriched with antioxidants, potassium citrate and Omega-3 fatty acids
Controlled fat levels and low sodium to keep your dog at an optimal weight
Recommended for lifelong feeding of adult dogs
Special Note
Hill's Prescription Diets require a veterinary prescription. This product will not be shipped until a copy of a valid prescription authorization is faxed to 1-800-619-7973 or e-mailed to rx@chewy.com.
Item Number

87465

Weight

27.5 pounds

Brand

Hill's, Science Diet

Breed Size

All Breeds, Small, Medium, Large

Food Form

Dry Food

Lifestage

Adult

Made in

United States

Special Diet

Prescription Food
Nutritional Info
Ingredients
Whole Grain Corn, Chicken Meal, Pork Fat, Corn Gluten Meal, Soybean Mill Run, Egg Product, Soybean Meal, Chicken Liver Flavor, Wheat Gluten, Soybean Oil, Lactic Acid, Flaxseed, Pork Liver Flavor, L-Lysine, Calcium Sulfate, Fish Oil, Potassium Chloride, Iodized Salt, Choline Chloride, Potassium Citrate, Vitamins (Vitamin E Supplement, Niacin Supplement, Thiamine Mononitrate, Pyridoxine Hydrochloride, Calcium Pantothenate, Riboflavin Supplement, Biotin, Vitamin B12 Supplement, Vitamin A Supplement, Folic Acid, Vitamin D3 Supplement), Taurine, Minerals (Ferrous Sulfate, Zinc Oxide, Copper Sulfate, Manganous Oxide, Calcium Iodate, Sodium Selenite), L-Carnitine, Mixed Tocopherols for Freshness, Natural Flavors, Beta-Carotene.
Caloric Content
375 kcal/cup
| Guaranteed Analysis | |
| --- | --- |
| Crude Protein | 18.0% min |
| Crude Fat | 13.0% min |
| Crude Fat | 18.0% max |
| Crude Fiber | 5.0% max |
| Calcium | 0.45% min |
| Calcium | 0.9% max |
| Phosphorus | 0.41% min |
| Phosphorus | 0.7% max |
| Sodium | 0.3% max |
| Magnesium | 0.06% min |
| Magnesium | 0.12% max |
| Omega 3 Fatty Acids | 0.45% min |
Feeding Instructions
Adjust feeding amounts as necessary to maintain optimal weight. If you are unsure, ask your veterinarian. For best results & safety practices: Gradually transition to your pets new food over a 7 day period. Exclusively feed the recommended Prescription Diet dry food, canned food and treats. Keep fresh water available at all times. Have your veterinarian monitor your pets condition.
Transition Instructions
A gradual transition to a new pet food is important to avoid digestive upset. To transition, mix your pet's current food with the new food. Over 7 days, gradually decrease the amount of the current pet food while increasing the amount of new pet food. In some cases, your veterinarian may recommend no transition or a shorter transition time.
Pet lovers also bought...
Customer Reviews
Rated

4.8

out of

5

 by

208

reviewers.
Rated

5

out of

5
 by
Wolf
Chewy is the best
Chewy has always done an outstanding job when ever we order food for our dogs. Keep up the great work!!
December 29, 2016
Rated

5

out of

5
 by
Stacie
Perfect!
This is the exact food we were driving 30 minutes for. So easy, had my vet fax Chewy and in 2 days my girls food was here. Absolutely perfect.
December 21, 2016
Rated

5

out of

5
 by
Scratch
Great product better services
Fast service professional care great prices good for dogs
December 20, 2016
Rated

5

out of

5
 by
bobby55
very convent
liked ordering on line real easy thanks we will use you again
December 19, 2016
Rated

5

out of

5
 by
Vivian
This product helped my dog!
My shitsuz had urinary infection and she is very small. She was passing blood, the vet suggested this product and it healed her problem! Thank you Greeting of sales was very helpful in answering questions!
December 14, 2016
Rated

5

out of

5
 by
Bobby
ALL PRODUCTS
This was a prescription product for uninary tract infection protection and works very well. Of equal importance is all the products I have purchase including the Hills are cheaper and of good quality and I am delight that I found you. I am auto delivery and recently needed to make some changes to,the delivery options. I used the phone, old fashioned but comfortable for me, the service was very satisfactory and easy to make the delivery changes. My gals love your treats! Robert
December 6, 2016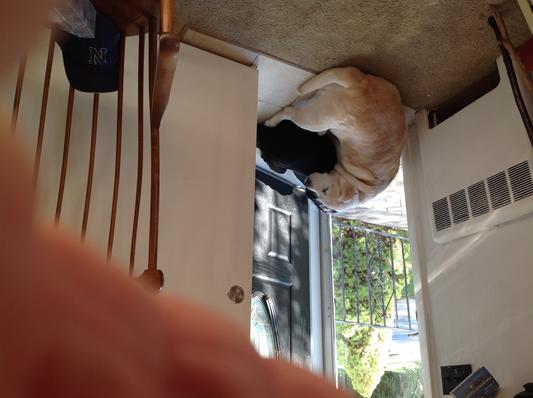 Rated

5

out of

5
 by
NANA
Just what we need, good price.
Purchasing this prescription food from chewy is considerably less expensive than from the veterinarian. Nice to have it delivered.
December 15, 2016
Rated

4

out of

5
 by
Latesha
Something positive is happening
I have a 10 year old female shih tzu that was diagnose with 2 huge bladder stones about a month ago. She did not get surgery because I wanted to try the diet before I proceed with all those expenses. She has been on the food about 2 weeks and since then I already see changes. The frequent urine has not been happening, she is a lot more calm in during the night, her stool is back to a natural color and she loves the taste. She is a spoil princess so at first I had to hand feed her but now she eats it without an issue. I really hope what I am seeing will match up her results when I do take her back to the vet. I will keep her on this food for a while, the funny thing is that the doctor did not recommend this food at first, I did my own research and I couldn't be more satisfied with the results thus far.
October 19, 2016
Rated

3

out of

5
 by
Greg1523
Over priced?
Not sure of overall quality, if it wasn't a prescription diet, I don't think it would get better than an average rating, based on the product ingredients labeling. My recommendation is only based on the assumption that a vet has prescribed it for a specific purpose. Would like to find non-prescreption food effective against stone development.
December 5, 2016
Rated

5

out of

5
 by
MoJo
This product is good for my dog's health
Good quality food. Better price than the vet, and delivered to my door.
December 11, 2016
Rated

5

out of

5
 by
DianeF
Excellent
My German Short Haired Pointer is very picky. He usually won't eat anything but lamb and rice. He actually loves this!!! I am so happy that I have found food that is extremely healthy for my precious pet. Thanks!
December 5, 2016
Rated

5

out of

5
 by
Sandra
Our baby love it!
Our baby was diagnosed with bladder stones. Vet told us she had to be on this dry food... We were skeptical because we heard some dogs don't like prescription diet dog food. But she LOVE it!!! On top of that, chewy.com have the best price! ... Hopefully, the bladder stones will not come back.. She been on this dry food for about a month.
December 2, 2016
Rated

5

out of

5
 by
Bubbasmom
Still too early to solidify my review
This is my 100 lb lab's first order of Science Diet c/d. He hasn't been on the prescription food long enough to retest his urine. However, he likes the food (but, what Lab doesn't love all food) so that's good news.
November 30, 2016
Rated

5

out of

5
 by
Lisa
Great Customer service
Your customer service is great! I ordered 3 cases of prescription Dog food moist canned. My animals would not eat it, so I returned it and was given the dry which worked great. The best part is you did not charge me another fee for this service, which I do appreciate, you have a life long customer due to your service.
November 25, 2016
Rated

5

out of

5
 by
Cdaer
My dog loves this food
The food is prescribed by my vet so the choice has been made, however my dog loves the food and the price and prompt delivery are awesome. It was easy, saved me a great deal of time I love that I can have the food almost the next day
November 27, 2016
Rated

4

out of

5
 by
Dunster
Continues to help prevent stones in my Boykin Spaniel
It would be nice to have a dog treats surprise in box like Pet med school does
November 25, 2016
Rated

5

out of

5
 by
Schwarz
Dogs like it!
Only one of my dogs was prescribed this type of food, but since it's so good, my other dog always wants a taste of this one kind of food and we give him a few grains of it, just to keep him satisfied. The packaging seals with Velcro to keep freshness. Hence, the 5 Star rating.
November 20, 2016
Rated

1

out of

5
 by
Ashley317
Not Sold On It...
I'll admit, I've been extremely against this food the minute the vet told me my dog would need to be on it for the rest of his life. I mean, I'm paying a pretty penny for what is basically a bag of corn. But I wanted my dog to be better and this seemed to be the last hope. My dog suffers from high pH in his urine which results in crystals. At first, my dog loved it. Which was good, because he's picky and normally hates chicken based diets. Fast forward a few weeks, and he WILL NOT eat it unless the wet version of the food is added. I can't blame him, the food smells TERRIBLE! Since he's been on it, he's thrown up more than ever in his life, and has even defecated in the house a few times while I'm at work. He's fully housetrained, and this food is the ONLY thing that's changed. We've had check ups to make sure nothing else is going on, but minus the crystals, he still has a clean bill of health. He's due for his 6 week urinalysis next week, so we'll see if all of this is worth it. But I just can't see feeding my dog a food for the rest of his life that he hates.
June 1, 2016
Rated

5

out of

5
 by
happydog
Necessary Food
I hate that my dog needs prescription food to prevent urinary stones but he really likes this brand of prescription food. I originally had him on Royal Canin for urinary care but he had really bad vomiting and diarrhea with that food. He hasn't had any problems with Hills. I love that I can have this on auto-ship and it is delivered directly to my door. Chewy contacted my vet for the prescription and I didn't have to send them one!
November 16, 2016
Rated

5

out of

5
 by
beebop67
Great to keep dogs healthy
This food keeps my China Mae healthy. It works. She had one infection after another, now she is well, happy and healthy
November 15, 2016
Rated

5

out of

5
 by
Becky
Get it in two days
What is so good about chewy.com, I received the Hills Science Diet C/D in two days. I will be getting this dog food thru chewy.com. And the reason being I got it cheaper than when I go to my own vet. I'll go where I can get a good price.
November 10, 2016
Rated

4

out of

5
 by
EliEliOh
It does what it says
My vet put my Pug (1.5 years old) on this food after he developed a large stone in his kidney. The stone was essentially rolling around and irritating his insides so that he had quite a bit of discharge. While I am not at all impressed with the ingredients, Eli's symptoms cleared up after 2 weeks of eating the food and he has not had to return to the vet. He will get another x-ray to see if the stone has shrunk in a few months. I'm hoping he doesn't have to be on this forever. While it seems to have helped with his issue, I don't feel that the ingredients will be conducive to his lifespan. He doesn't particularly like the taste of the food, but if I mix it with carrots or peas or rice then he will eat it.
October 1, 2016
Rated

5

out of

5
 by
ters
Seems to be helping our dog
We are using this only because the Vet prescribed it. A bit spendy so the COUPONS are much appreciated. Love the free shipping to my door.
November 12, 2016
Rated

5

out of

5
 by
nanatana
science diet
my dogs enjoy you food. the shipping was like i ordered it and it was outside. fasssst. thank you.
November 13, 2016
Rated

5

out of

5
 by
Hyphen
Best Price
This food is a necessity and it is not inexpensive, however Chewy has the best price out there. Better yet it is delivered to your door - no heavy lifting!
November 7, 2016
Rated

5

out of

5
 by
Kate55
I am very pleased and 100% satisfied with the quality of Hills Science products.
Due to kidney issues we recently had to switch to a prescription dog food. I was of course concerned that my dog wouldn't adapt to the switch. Thankfully he has and actually really enjoys it!
November 8, 2016
Rated

5

out of

5
 by
SLW0518
Quality product!
I was glad to find this prescription dog food available through Chewy! Our dogs need this to prevent bladder stones and they love the taste. It was easy to switch to this product and they love it!
November 2, 2016
Rated

5

out of

5
 by
Merspeedy
Our dog seems to love it.
Try another Urinary brand dog food and she turned her nose up at it! This brand she loves.
October 28, 2016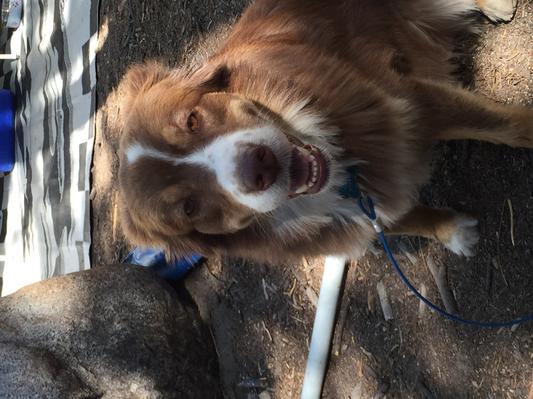 Rated

5

out of

5
 by
DogOwner1227
Great service, great price
Huge savings compared to my vet, and so much easier with shipping to my home.
October 21, 2016
Rated

5

out of

5
 by
rgilman18
very happy with product and delivery
prescription hills diet food much cheaper than ordering from vets
October 24, 2016