Hill's Prescription Diet d/d Skin/Food Sensitivities Potato & Venison Formula Dry Dog Food
List Price:

$93.59

Price:

$77.99 FREE 1-2 Day Shipping on this item

You Save:

$15.60 (17%)
Description
There can be a variety of reasons for your dog's itchy, scratchy skin condition, including sensitivities to food. The good news is, most pets with these skin conditions can benefit simply by eating the right food. Nutritionists and veterinarians have developed clinical nutrition especially formulated to help your dog with a variety of skin conditions, and digestive discomfort due to food sensitivity. Hill's Prescription Diet d/d Canine is a complete and balanced food that provides all the nutrition dogs need.
Key Benefits
Highly digestible single intact animal protein source and single carbohydrate source to help avoid common food sensitivities in a gluten-free formula
High levels of omega-6 and omega-3 fatty acids that help nourish the skin and coat
Combination of clinically proven antioxidants helps maintain a healthy immune system and skin barrier function
Four different novel protein sources to provide more choices in managing food sensitivity
Helps improve digestion and stool quality with visible improvements in the skin and coat
Special Note
Hill's Prescription Diets require a veterinary prescription. This product will not be shipped until a copy of a valid prescription authorization is faxed to 1-800-619-7973 or e-mailed to rx@chewy.com.
Item Number

69755

Weight

17.6 pounds

Brand

Hill's

Breed Size

All Breeds, Small, Medium, Large

Food Form

Dry Food

Lifestage

Adult

Made in

United States

Special Diet

Prescription Food, Gluten Free
Nutritional Info
Ingredients
Potato, Potato Starch, Venison, Potato Protein, Pork Fat, Soybean Oil, Natural Flavor, Lactic Acid, Dicalcium Phosphate, Fish Oil, Powdered Cellulose, Venison Meal, Potassium Chloride, Iodized Salt, Calcium Carbonate, Choline Chloride, Vitamins (Vitamin E Supplement, L-Ascorbyl-2-Polyphosphate (Source of Vitamin C), Niacin Supplement, Thiamine Mononitrate, Vitamin A Supplement, Calcium Pantothenate, Biotin, Vitamin B12 Supplement, Pyridoxine Hydrochloride, Riboflavin Supplement, Folic Acid, Vitamin D3 Supplement), Dl-Methionine, Taurine, Minerals (Ferrous Sulfate, Zinc Oxide, Copper Sulfate, Manganous Oxide, Calcium Iodate, Sodium Selenite), L-Tryptophan, Mixed Tocopherols for Freshness, Phosphoric Acid, Beta-Carotene, Natural Flavors.
Caloric Content
371 kcal/cup
| Guaranteed Analysis | |
| --- | --- |
| Crude Protein | 14.0% min |
| Crude Fat | 13.0% min |
| Crude Fiber | 3.0% max |
| Omega 3 Fatty Acids | 0.5% min |
| Omega 6 Fatty Acids | 2.5% min |
Feeding Instructions
Adjust feeding amounts as necessary to maintain optimal weight. If you are unsure, ask your veterinarian. For best results & safety practices: Gradually transition to your pets new food over a 7 day period. Exclusively feed the recommended Prescription Diet dry food, canned food & treats. Keep fresh water available at all times. Have your veterinarian monitor your pets condition.
Transition Instructions
A gradual transition to a new pet food is important to avoid digestive upset. To transition, mix your pet's current food with the new food. Over 7 days, gradually decrease the amount of the current pet food while increasing the amount of new pet food. In some cases, your veterinarian may recommend no transition or a shorter transition time.
Pet lovers also bought...
Customer Reviews
Rated

4.7

out of

5

 by

85

reviewers.
Rated

5

out of

5
 by
JavaJo
My dog LOVES d/d!
I was feeling very guilty that suddenly my dog-- who suffers from allergies and resulting chronic ear infections-- would only be able to eat her new prescription dog food and nothing else for at least 3 months. NO goodies! But, just as my vet said would happen, I used the kibble as her treats. She loves this food so much, she doesn't seem to miss her other snacks at all!
August 29, 2016
Rated

5

out of

5
 by
mdbtaa
HIGHEST PROFESSIONAL QUALITY
Fortunately for me my dog who suffers from apparent skin allergies has responded very well to this new dry dog food. I mixed it progressively over a 1 week period and he has now been on 100% Hills Prescription Died d/d Potato & Venison for just over a week. I've already noticed a general reduction in his typically irritated pink skin color and there have been days when his skin is completely normal. This food came VERY highly recommended by my veterinarian. I think I'll stick with Hills' Prescription Diet (not to be confused with Hill's Science Diet which does not require a prescription to purchase) for the foreseeable future. It's pricey, there's no way around that. But, I trust the quality that can hopefully bring about a resolution to my dog's food allergy problems but on top of it all . . . my dog just LOVES this food! Michael Bailey Sacramento, CA
January 30, 2015
Rated

5

out of

5
 by
Maddiemoo
My dog loves it
Great food and best price I've been able to find. They also accept coupons from Hills which is even better
August 15, 2016
Rated

4

out of

5
 by
Cathy007
Immediate firm stools - waiting for skin sensitivity to improve.
This was the first food, out of many vet recommended foods, to firm up the stools. The urgency to eliminate has disappeared, as well. I'm hoping the extreme skin sensitivity will improve. I assume that I need to be more patient on this issue. I will give the food 5 stars if the skin improves.
August 9, 2016
Rated

5

out of

5
 by
Lily1
Chewy saved us!
We moved to a new area and my dog has a prescription dogfood. I made sure to get my old veterinarian to write a script to allow for transition in our new town ONLY NO ONE HAD IT in stock. I called Chewy, for the first time, and there was food on our porch within two days! Thanks Chewy for your service.
July 28, 2016
Rated

5

out of

5
 by
A2015
Chewy's excellent shipping and customer service
Thank you Chewy for your excellent shipping and customer service, and that my order punctually arrived. My sweet adopted retired Marine dog Nero, was a bomb searcher and rescue dog for six years working alongside the Marines in Afghanistan. Nero is now 8 years old and I adopted him two months ago here in southern California. Nero is very special and his service [and that of all the dogs who check out bombs in war zones like Nero did for six years] are quite exceptional, because of all the lives they've saved while performing their very dangerous service for the U.S. Marines and the U.S. in general. Nero was very ill this past 2014 before I could take him home from the shelter. A university Vet hospital started feeding him the Hills prescription canned food Potato and Venison d/d canned food. Once I was able to take him home, I also gave him the dry, kibble d/d Potato and Venison as well. Now, Nero has gained back his weight, his digestive system has improved tremendously, and he looks like the great Belgian Malinois again that he is. Your excellent, and punctual customer service has been a great support in continuing this diet. Angela O.
January 1, 2015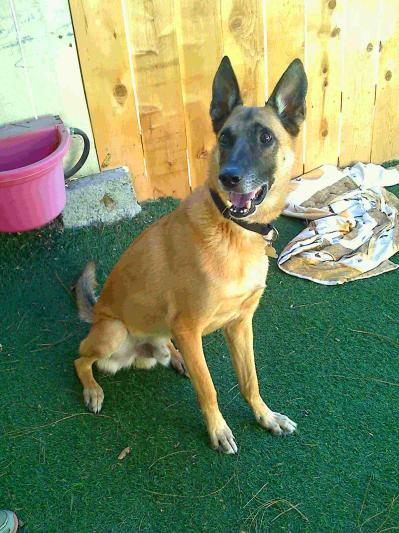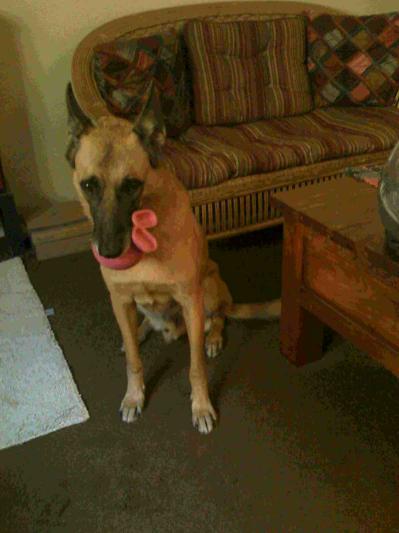 Rated

5

out of

5
 by
Lisa4pres
Food for skin issues
The Hills potato and venison food for my dog was a solution to her chronic skin allergies. Since it is prescription it is hard to find at local pet stores. I was thrilled to find chewy.com where I set up an autoship and receive the food each month at my door with no shipping costs. The food is expensive but worth it for my much loved dog!
July 21, 2016
Rated

5

out of

5
 by
Frankiesmom
Excellent for dog's skin.
Hills prescription diet dd venison and potato is great for my dogs skin. No dry flaky skin, less itching and gives him healthier skin and shiny coat.
August 4, 2016
Rated

5

out of

5
 by
VeganPatty
Food does as promised
This is a dr prescribed dog food. I can tell you my finicky eater loves it!
July 14, 2016
Rated

5

out of

5
 by
BL50
Happy Dogs
My dogs skin is so much better! My Shiz-Tzus skin are free of yeast and other skin conditions they have been plagued with for years! A welcome answer to their skin condition.
July 11, 2016
Rated

4

out of

5
 by
Seniah
Ummmmm Venison
My 9 year old Bullmastiff, Belle, is a 3 time cancer survivor, widow, in great health but is seriously neurotic. She has a serious case of OCD on her paws and is on Doxepin Rx to assist. After 1 year on Rx, it began to stop assisting, so prescription dog food here I come. From day one from opening this d/d dog food bag.......I have had puddles of drool on my kitchen floor. Belle is one satisfied Bullmastiff. Her skin is less itchy and her coat is beautiful. She enjoys the treats as well. She has enjoyed 3 bags of d/d and we are looking forward to our next vet checkup. Either way, I will continue to feed her d/d because it makes the quality of her life amazing. Great product.
March 14, 2016
Rated

5

out of

5
 by
Ziggy
No more itching
My Shih Tzu was continually chewing his paws and had terrible ear infections. Since the vet put him on this food, he hasn't had an ear infection and his paws never itch anymore. I am VERY pleased.
June 11, 2016
Rated

5

out of

5
 by
Nancy
Great product and excellent service!
Great website. Customer service was an A++++. Will be back again!
June 11, 2016
Rated

5

out of

5
 by
duplexes
Great for furbabies with allergies & itchy skin!
My dog has major allergies which cause other ailments if not monitored. Food is one thing that can really get her allergies going! Originally she was eating the z/d formula from Hill's which did help her. However she continued to display lots of itching and licking. Once she started on the d/d formula the itchiness seemed to decrease. She readily eats the venison flavor so we're both happy!
April 23, 2016
Rated

5

out of

5
 by
DuckyGrandma
Dogs love it
My dogs love the venison recipe for this particular prescription diet. I alternate it with the salmon recipe so they keep eating well. I have one very picky little boy who was balking at the salmon after awhile. I mixed in the venison for him and he was back to eating portions appropriate for his size.
April 29, 2016
Rated

5

out of

5
 by
roberto
Geat food
My Yorkie loves this stuff especially the canned. I use the canned as a treat & also for his pills. Vet recommended this product to rule out food allergies & it seems to be working just fine at this stage (1 month). His hair is growing back & he has a silky feel to his coat again.
April 14, 2016
Rated

4

out of

5
 by
Sas102012
SKIN/FOOD SENSITIVE
Both my English Bulldogs has skin/food allergies. Their vet carries the Hill's Prescription Diet they need but not at the great price Chewy's has and not the different varieties. Thanks Chewy's for giving my puppies a little variety in their diet.
April 7, 2016
Rated

4

out of

5
 by
Debi
Good choice for my dog.
First of all I love the fact that a chewy rep helped me by calling the vet, and getting the OK for this food. That was a huge help. This formula seems to be helping her yeast infected bleeding ears. She is much better, and more comfortable.
March 25, 2016
Rated

4

out of

5
 by
Hank825
Resolved itchiness, but it's expensive!
My 1.5 year old lab came down with intense scratching and licking that was keeping me up all night. Our vet suggested a prescription diet, even though he'd already been on high quality, grain free food. We tried Hill's Potato and Venison - in combination with absolute restrictions on any other animal proteins in treats - and his itchiness has mostly resolved itself in about two weeks. The food is more expensive that the specialty dog store grain-free options, but I'm happy to pay it and keep him on it. It does smell pretty awful, but naturally he loves it. And the subscription from Chewy.com is super-convenient.
February 16, 2014
Rated

4

out of

5
 by
familyofshadow
too soon to tell on the dogfood, but dog loves it, got a good price and it came fast
My one-year old black lab has allergies, recurring ear infections, loose stools, and hair loss on underside. In an attempt to determine if these issues are food related, my vet recommended Hills d/d potato and venison as a limited ingredient diet. My dog has only been on this food for about a month, so it is too early to tell if food allergies were causing all/some of these issues. But, my dog loves the food and his stools are firmer. Also, some of his underside hair does appear to be regrowing. He has had another ear infection since starting. Chewy's seems to have the best price on this expensive food.
November 17, 2014
Rated

4

out of

5
 by
chgomomX2
so far so good!!
our dog was suffering from loose stool and this seems to do the trick. she loves the food and it seems to have 'fixed' the loose stool issue. she is a basset puppy. i also love the customer service from chewy.com......pretty amazing! thank you.
March 13, 2016
Rated

5

out of

5
 by
Bigdaddy123
This product is very good for you pets skin.
I I would recommend this these products for your pets they are very healthy for them and they seem to enjoy either of the good things about this particular product that it's very good for your pet skin and help with there digestive systems and keep your poop very firm .
February 16, 2016
Rated

5

out of

5
 by
Susieh222
This product works perfectly for our dog's sensitive digestive system
We had months of issues with our dog having loose stools, until our Vet recommended Science Diet d/d. Our Golden Doodle loves it, and it did the trick immediately.
March 11, 2016
Rated

4

out of

5
 by
Namdik417
Food excellent! Package opening/resealing needs help
Transitioning from one food to another can be difficult. But not with this product. My two labs liked it better and adjusted to it easily after two weeks of blending old product and new. Hill's smaller bit size also makes it easy to portion out correctly. While Hill's package structure guarantees freshness, it is difficult to open and when working out of the bag difficult to close - with little possibility of creating a freshness seal like many other competitive products This excellent product can distinguish it self with one easy customer helpful packaging change.
August 26, 2014
Rated

1

out of

5
 by
Braille
Look at the ingredients!
hmmm . . . I'm afraid the guidelines hamper my expression! Don't go with this product/Hills' products, if you can avoid it. Look at the ingredients, is that what you would feed your child? Ask your supplier what s/he personally thinks and why. Admittedly this solved one problem, but produced another. Notice it's called "prescription." Prescriptions are meant to be taken temporrarilly. DON'T get fooled and go on intermidably. . . . Big pharma has ways of inducing doctors to prescribe their drugs. Inquire EXACTLY why vets recommend Hills.
January 31, 2015
Rated

5

out of

5
 by
LabbyMommy
I have a new dog!
My 5 year old rescued yellow Lab had frequent skin and ear infections. He had a rash over his front legs and abdomen which he scratched constantly. His coat was dry and brittle and very thin. He had bare spots on his legs. After trying medicated baths and Benedril, to no avail, our vet suggested Prescrition d/d Potato & Venison. I balked at the price, but decided to give it a try. After only 2 days, our boy's rash was gone. After 4 months on this diet, he has a soft, thick coat and no more itching! It is expensive, but worth it.
June 3, 2014
Rated

5

out of

5
 by
Kimc
Great food
My dog loves this food. He is allergic to everything. He was diagnosed with Helicobacter as a puppy and my vet recommended this food and within weeks he was able to gain weight and not have diarrhea or vomit. Helps with his itchy skin also.
January 20, 2016
Rated

5

out of

5
 by
MyDaisy
Daisy loves this food
I needed this product quickly and couldn't locate it anywhere. A Worker at a Pet Hospital suggested Chewy.com. The food was delivered quickly and my dog loves it. Thank you Chewy.com for making this easy for me.
January 4, 2016
Rated

5

out of

5
 by
Diego
Great product
We were glad to find this special food to be shipped because I am blind. It is delivered to my door.
January 23, 2016
Rated

5

out of

5
 by
Doris13
Great product and my dogs love it
Our boxer/pitbull dog was diagnosed with skin allergies and the vet recommended this product. Almost immediately our dog's skin cleared up. The only downside is we have 3 big dogs and now the other 2 will not eat their own cheaper food. . . so now they all 3 eat the good stuff and their skin, hair, and coat has never looked better!
October 20, 2015