Hill's Prescription Diet i/d Digestive Care Low Fat Chicken Flavor Dry Dog Food
List Price:

$71.99

Price:

$59.99 FREE 1-2 Day Shipping on this item

You Save:

$12.00 (17%)
8.5-lb bag

17.6-lb bag

27.5-lb bag
Description
Inappropriate levels of fat in the blood, inability to digest protein, or lack of digestive enzymes can affect your dog's digestive health. Efficient digestion is essential for your dog to be able to build and repair tissues and obtain energy, and for these reasons it is important to feed a food that is formulated to help support digestive health. For many dogs experiencing digestive challenges, it's also very important to feed a food with a low fat level. Hill's nutritionists and veterinarians developed Prescription Diet i/d Low Fat clinical nutrition especially formulated to support your dog's digestive health. In fact, i/d Low Fat is clinically proven nutrition to calm & soothe the digestive tract.
Key Benefits
Helps address inappropriate levels of fat in the blood, inability to digest protein, or lack of digestive enzymes can affect your dog's digestive health
Promotes healthy and efficient digestion and ensures easy nutrient absorption so your dog can build and repair tissues and obtain energy
Promotes beneficial microflora, reduces risk of urinary stone formation and supports a healthy immune system
Highly digestible & low in fat with prebiotic fiber & ginger
With high levels of omega-3 fatty acids, controlled minerals and clinically proven antioxidants
Special Note
Hill's Prescription Diets require a veterinary prescription. This product will not be shipped until a copy of a valid prescription authorization is faxed to 1-800-619-7973 or e-mailed to rx@chewy.com.
Item Number

69767

Weight

17.6 pounds

Brand

Hill's

Breed Size

All Breeds, Small, Medium, Large

Food Form

Dry Food

Lifestage

Adult, Senior

Made in

United States

Special Diet

Prescription Food, Sensitive Digestion, Weight Control
Nutritional Info
Ingredients
Brewers Rice, Corn Starch, Corn Gluten Meal, Whole Grain Wheat, Chicken By-Product Meal, Flaxseed, Cracked Pearled Barley, Whole Grain Oats, Dried Beet Pulp, Chicken Liver Flavor, Pork Flavor, Lactic Acid, Ginger, Soybean Oil, Dicalcium Phosphate, Potassium Citrate, Pork Fat, Potassium Chloride, Iodized Salt, Choline Chloride, L-Lysine, Vitamins (Vitamin E Supplement, L-Ascorbyl-2-Polyphosphate (Source of Vitamin C), Niacin Supplement, Thiamine Mononitrate, Vitamin A Supplement, Calcium Pantothenate, Vitamin B12 Supplement, Pyridoxine Hydrochloride, Riboflavin Supplement, Biotin, Folic Acid, Vitamin D3 Supplement), Calcium Carbonate, Taurine, Minerals (Ferrous Sulfate, Zinc Oxide, Copper Sulfate, Manganous Oxide, Calcium Iodate, Sodium Selenite), L-Carnitine, Mixed Tocopherols for Freshness, Natural Flavors, Beta-Carotene.
Caloric Content
333 kcal/cup
| Guaranteed Analysis | |
| --- | --- |
| Crude Protein | 20.0% min |
| Crude Fat | 6.0% min |
| Crude Fat | 9.0% max |
| Crude Fiber | 5.0% max |
| Calcium | 0.5% min |
| Calcium | 0.8% max |
| Phosphorus | 0.45% min |
| Phosphorus | 0.75% max |
| Omega 3 Fatty Acids | 0.6% min |
Feeding Instructions
Adjust feeding amounts as necessary to maintain optimal weight. If you are unsure, ask your veterinarian. For best results & safety practices: Gradually transition to your pets new food over a 7 day period. Split the recommended daily amount into smaller portions and feed throughout the day. Exclusively feed the recommended Prescription Diet dry food, wet food and treats. Keep fresh water available at all times. Have your veterinarian monitor your pets condition.
Transition Instructions
A gradual transition to a new pet food is important to avoid digestive upset. To transition, mix your pet's current food with the new food. Over 7 days, gradually decrease the amount of the current pet food while increasing the amount of new pet food. In some cases, your veterinarian may recommend no transition or a shorter transition time.
Pet lovers also bought...
Customer Reviews
Rated

4.8

out of

5

 by

234

reviewers.
Rated

5

out of

5
 by
CorgiGuy
Special care for Bladder stones
Our little Corgi needed a dry kibble to supplement her can food. This was just perfect. She has eaten it easily and it has kept her stones from returning.
December 24, 2016
Rated

5

out of

5
 by
JCinJP
Excellent for Westies
My vet suggested this food for our aging Westie who had several bouts of gi tract infections. Once on this diet no problems and she had a happy, healthy - though slowing down - four years. We lost her just after she turned 17. Our new Westie - a rescue - 5 years old and lovely temperament, cheerful and affectionate - had a lot of allergies that caused her many problems. She has been on this diet only for nearly four months and is thriving.
December 9, 2016
Rated

5

out of

5
 by
Ert23
Excellent food choices
I ordered Hills I/D low fat digestive care with chicken for my Australian Red Heeler cattle dog due to a recently observed and verified case of pancreatitis the food has proved beneficial and hopefully will solve the problematic issues. Thanks Chewy for the great service from pa to fla in 2 days.
December 12, 2016
Rated

5

out of

5
 by
Leslie
Great product
My dog had digestive issues I've tried everything. I use I/d for my cats too and decided to try it for my lab and he has had not issues since I've given him I/d for dogs.
December 14, 2016
Rated

4

out of

5
 by
BigBoy
He's a Happy Boy
our vet said we needed to keep our dog on a special diet from now on and he seems happy with his food. Yes!
December 13, 2016
Rated

5

out of

5
 by
jera378
So far so good
We were purchasing this food from our vet but found Chewy.com to be less expensive with the added convenience of delivery. The food itself is working well for our dog who was recently diagnosed with pancreatitis. The only thing I was disappointed with is that the larger bag that we purchased does not have a velcro bag closure to keep the food fresh and sealed up like the smaller sized bags do.
December 2, 2016
Rated

5

out of

5
 by
Lkehl
Great for sensitive stomachs.
My dogs stomach couldn't handle anything. We were close to putting him down before we found this dog food. It settled his stomach within a week and he has been fine ever since we switched.
December 5, 2016
Rated

5

out of

5
 by
SugarPlum58
My dog "Spike" loved the flavor
When my dog I had for many years got very ill and was put on a Special diet, I choose "Chewy" to help me through this difficult time. They were FANTASTIC I received my order within days and my dog Spike loves they flavor, he is doing much better thanks to the great food, He loves the flavor and has put on a few pounds Thank you from the bottom of my heart for caring about my pets..
December 2, 2016
Rated

5

out of

5
 by
Patt
Special food
The main thing is my dog likes it because it is the only food my vet wants me to feed her right now. Chewy has done a good job in keeping in touch with me and delivering the product when I need it. Good job Chewy!
December 7, 2016
Rated

5

out of

5
 by
Malapal
Seems to be working...
My 6-year-old was tentatively diagnosed with colitis in early June after becoming ill with diarrhea in mid-May. A May trip to the vet had him on metronidazole for a month and Fortiflora, but without improvement. A part-time, but seasoned and more attentive vet, seen a few weeks later, said it was "probably" colitis and we changed to a lower fiber and lower fat diet with this Hill's prescription product. It took about 6 weeks, but my "patient" seems to be doing better - his stools are firmer most of the time, and he seems to like the kibble as much as he did his previous brand, Blue Basics. Note that the Hill's product requires a vet's prescription. As usual, Chewy's prices are the best and home delivery is appreciated.
October 27, 2016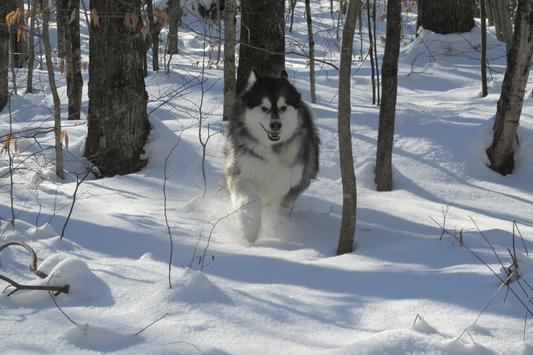 Rated

5

out of

5
 by
Momma2Winsty
Amazing!!
My poor little Schnauzer always had stomach issues until his Doctor prescribed him this miracle worker. He cannot have anything else, I would not change his diet again! Very satisfied.
November 22, 2016
Rated

5

out of

5
 by
Casey
Keeps my dog happy
Isabella is an 11 year old MinPin with IBD. She would flare up and would tear apart carpet because of an acid reflux. She also would not eat. Her vet prescribed this food and it has made a big difference. She likes it and that's a very good thing.
November 16, 2016
Rated

5

out of

5
 by
Coco5
Great Flavor!!!
My dog has to have a special food. She has stomach issues. The vet i use suggest this for her. She enjoys the food. It must have a good flavor or she wouldnt eat it. I dont buy anything else but this. I keep her healthy and happy. I also buy the I/D dog treats as well for her I would recommend it.
November 10, 2016
Rated

2

out of

5
 by
Becky
My dog does not like the dry version.
My dog loves the canned version of this product, but she wants nothing to do with this dry version.
November 11, 2016
Rated

5

out of

5
 by
Smarsh125
Great for sensitive stomach
My poodle was diagnosed with pancreatitis and this food was recommended. We haven't had problems since!
November 13, 2016
Rated

5

out of

5
 by
BRB10
Fast service and reasonable price
I was amazed at how quickly Ginger's prescription dog food showed up at our house. No driving to the vet and having to lug home a box that is too heavy for either of us to haul anymore. It is just what the vet ordered. Thank you for your service and fast delivery.
November 8, 2016
Rated

4

out of

5
 by
MegE
GI upset in my Aussie
My 12-year-old Aussie has had GI issues off and on over her lifetime and has been diagnosed with gastritis and possible pancreatitis. I would put her on canned ID until the GI upset cleared up and then would put her back on her regular high-quality food until the next episode. This last bout was particularly bad and when my vet told me she could be on ID as her regular food, I switched her to their dry kibble. She seems to like it fine. It is pricey though and you need a prescription.
October 26, 2016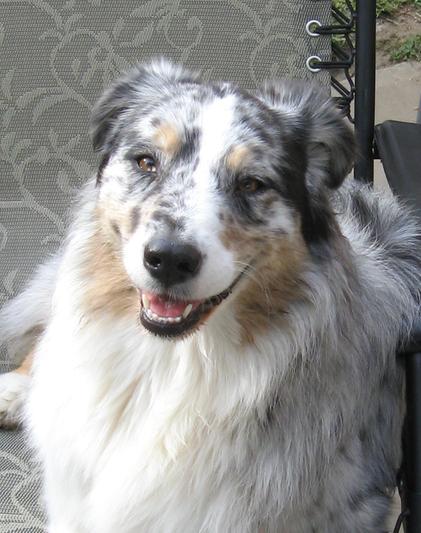 Rated

5

out of

5
 by
Guinness
prescribed chicken/rice dog food
Good price..Great delivery time frame...We will do it again..
November 9, 2016
Rated

5

out of

5
 by
Posiemiller
Excellent food
My standard poodle had had soft stool for three months. Laboratory tests negative. Two weeks of Panacur metronidazole and probiotic still the same. ID dogfood resulted in much firmer stool that is easy to pick up.
November 2, 2016
Rated

5

out of

5
 by
Jeannie
excellent service
The product is exactly what I expected to receive,
November 7, 2016
Rated

5

out of

5
 by
Erin42
Great for my dog with pancreatitis
Another great product from Hill's for my 14-year-old fussy eater with pancreatitis. I use this dry version alone or mixed with Hill's canned I/D to give him variety. He's been on Hill's for 10 years - was diagnosed at 4 and not expected to live past 7. Hill's has definitely been helpful in keeping him alive and happy all these years. Here's to many more!
October 22, 2016
Rated

5

out of

5
 by
jinxutoo
Great Product
My dog was having stomach problems. we started him on this food and it went away. Great product for my old dog with stomach problems.
October 22, 2016
Rated

5

out of

5
 by
Karenr
Great for pancreatitis
We love this food for our dog who has been diagnosed with pancreatitis. She has been symptom free since starting this food 6 months ago!
October 25, 2016
Rated

5

out of

5
 by
Sarah2
Best dog food we've ever fed our dogs
Our dachshund, Guinness has a really tempremental stomach. His stomach would make all kinds of weird noises after he ate. He would get very clingy and pant a lot. His Vet recommended this food for him. Guinness is a changed dog. He's so happy. The cost is much less per bag than the vets office. Our other dachshund, Daisy loves it, too!
October 10, 2016
Rated

5

out of

5
 by
doctormishmish
Great stuff, helps my dog 100%!
My puppy was sick for 6 months, and I tried switching foods multiple times per my vet's request. Finally we tried this and it helped within like 2 days. Now she doesn't throw up or get diarrhea (unless she gets into the trash somehow!). It works really well and she loves eating it. No complaints!
October 11, 2016
Rated

5

out of

5
 by
Randy
Great, caring company.
Not only was Chewy much less expensive for my dog Hank's prescription food, but it is always delivered timely and has saved me countless trips to my vet who is 20 miles away. I would highly recommend this company and now am using them for our kitten needs as well.
October 10, 2016
Rated

5

out of

5
 by
Peanut
Great food for those of us with limited options
My 12 year old cocker has chronic kidney failure and pancreatitis. Our food options are limited due. We've tried other prescription food and my dog who lives to eat walked away...not with this food, I can't get the food into the bowl fast enough. Love the price and quick delivery from Chewy. Chewy makes needing to buy prescription dog food easy.
October 8, 2016
Rated

5

out of

5
 by
UncleBuck
Timely delivery, great price. My dog and I thank you.
My dog requires prescription food so he doesn't get sick. The delivery of this food occurred quickly after I ordered it on chewy.com and the price was great - much less than what the pet store would have charged. I plan to buy all of my dog's prescription food through chewy.com
October 9, 2016
Rated

5

out of

5
 by
TxPatty
Solved my dogs digestion problems
For several years both my 2 doxie-yorkie mixed dogs have had many bouts of diarrhea. Since being on the RX ID they have both been symptom free.
October 12, 2016
Rated

5

out of

5
 by
Bethanne
Great product
I have 2 dachshund females and both have sensitive digestion and the Hills ID is the best by far that I have tried and I did a lot of research on what was best for them
October 11, 2016