Hill's Prescription Diet Metabolic Weight Management Chicken Flavor Canned Dog Food, 13-oz, case of 12
List Price:

$44.39

Price:

$36.99 FREE 1-2 Day Shipping over $49

You Save:

$7.40 (17%)
Description
Just like the human epidemic, almost 50% of the pet population is overweight. Even a little extra weight can impact the pet's quality of life and relationship with family because that extra weight can reduce play time, impact mobility and affect the lifelong general health of your dog. Hill's nutritionists and veterinarians developed Prescription Diet Metabolic clinical nutrition specially formulated to support your dog's weight management. In fact, 88% of pets lost weight at home in 2 months with the nutrition of Metabolic.
Key Benefits
Developed and specially formulated to support your dog's weight management with a synergistic blend of ingredients
Naturally works with your pet's individual metabolism with a unique fiber blend from fruits and vegetables
Helps avoid weight regain after weight loss and keeps your pet feeling full and satisfied between meals
Developed with a unique fiber blend from fruits and vegetables to keep your pet at the optimal weight. In fact, 88% of pets lost weight at home in 2 months
Supports vitality and holistic health with powerful antioxidants
Special Note
Hill's Prescription Diets require a veterinary prescription. This product will not be shipped until a copy of a valid prescription authorization is faxed to 1-800-619-7973 or e-mailed to rx@chewy.com.
Item Number

69778

Food Texture

Pate

Brand

Hill's, Science Diet

Breed Size

All Breeds, Small, Medium, Large

Food Form

Wet Food

Lifestage

Adult

Made in

United States

Special Diet

Prescription Food, Weight Control
Nutritional Info
Ingredients
Water, Pork Liver, Whole Grain Corn, Chicken, Powdered Cellulose, Rice, Pork By-Products, Dried Tomato Pomace, Flaxseed, Egg Whites, Coconut Oil, Calcium Carbonate, Dl-Methionine, Potassium Chloride, Carrots, Lipoic Acid, Sodium Tripolyphosphate, Leucine, Iodized Salt, Vitamins (Vitamin E Supplement, Ascorbic Acid (Source of Vitamin C), Thiamine Mononitrate, Niacin Supplement, Pyridoxine Hydrochloride, Calcium Pantothenate, Vitamin B12 Supplement, Riboflavin Supplement, Biotin, Vitamin D3 Supplement, Folic Acid), Taurine, Minerals (Manganese Sulfate, Zinc Oxide, Ferrous Sulfate, Copper Sulfate, Calcium Iodate), L-Carnitine, Beta-Carotene.
Caloric Content
319 kcal/13 oz can
| Guaranteed Analysis | |
| --- | --- |
| Crude Protein | 6.0% min |
| Crude Fat | 2.5% min |
| Crude Fiber | 5.0% max |
Feeding Instructions
Adjust feeding amounts as necessary to maintain optimal weight. If you are unsure, ask your veterinarian. For best results safety practices: Cover and refrigerate unused portion. Gradually transition to your pets new food over a 7 day period. Exclusively feed the recommended Prescription Diet dry food, canned food and treats. Keep fresh water available at all times. Have your veterinarian monitor your pets condition.
Transition Instructions
A gradual transition to a new pet food is important to avoid digestive upset. To transition, mix your pet's current food with the new food. Over 7 days, gradually decrease the amount of the current pet food while increasing the amount of new pet food. In some cases, your veterinarian may recommend no transition or a shorter transition time.
Pet lovers also bought...
Customer Reviews
Rated

4.8

out of

5

 by

60

reviewers.
Rated

5

out of

5
 by
Skeet
Love it
I think, no I know, I love the new food. Mindy, my precious Morkie, wants you to know that she really loves the new food. Thanks for the speedy order
August 25, 2016
Rated

5

out of

5
 by
debhhastings
You guys are awesome
So easy to order from you. The merchandise comes super, super fast. If I have a problem with an order I can get you on the phone immediately. Like I said, you guys are awesome!
August 22, 2016
Rated

5

out of

5
 by
Dld55
My dog loves it!
Have been ordering through Chewy for the past several months. Good prices, ships in two days, and my dog loves the taste.
July 23, 2016
Rated

5

out of

5
 by
Elaine
Great produt the best customer service
So pleasant, helpful...wonderful service. The BEST. Thank you.
June 21, 2016
Rated

5

out of

5
 by
Desi
Our dog loves this food.
Our vet recently said our dog needs to lose a little weight. He switched her to this food and I was concerned that she might not eat it. She loves it!!
May 12, 2016
Rated

5

out of

5
 by
Diane
My dogs love this!
My Vet recommended this for weight loss for one of my Shih Tzu. It's tough to feed one dog one food and the other something else, so, they are both getting this mixed with some canned green beans. They are so excited when dinner time rolls around every night! They have become such chow hounds, I feel guilty when they've eaten it all!
March 25, 2016
Rated

4

out of

5
 by
noname
Hills canned food by the case
easy to order. shipped fast. price was compariable to what I was paying at the vet
April 11, 2016
Rated

5

out of

5
 by
swarner7921
The pate is a good product
My dog started out using the "stew" version of this but they started sending out cans that were real watery. We carefully measure out with a measuring cup the amount she is to have and she was starving with the stew version. We swithced to the pate version and she continues to lose weight and she is not starving. I would recommend the pate but not the stew version
January 30, 2016
Rated

5

out of

5
 by
debsharp58
my dog has been on this food since march I think and so far he has lost 30 pounds
my dog is a 12 year old rottie. I think he has been on this food since march or april this year. he has lost 30 pounds so far. he needs another 10 pounds to loose. he gets 1/5th of a can with warm water and a cup of dry in morning and a cup at supper time. a couple of the cookies in the morning. with a walk before work. he loves all the food which is good cause he is a picky eater. I think it is a very good product.
November 25, 2015
Rated

5

out of

5
 by
HeeHaw
This product can be used for more than one dog with different needs.
We have two Labs. One is overweight and one is about right. One is full of energy and races around and swims vigorously, the other is slower paced and very even tempered. This food was recommended by a vet to help the overweight dog lose some weight. It does not make the appropriate weight dog lose weight. The dog food works with the independent metabolism of each dog to reach and/or maintain a proper weight. Thus it is easy. It is delivered to the door which adds to the ease of using it. We are delighted.
October 20, 2014
Rated

5

out of

5
 by
sena4171
the product is the same that i have been getting from my vet
the product is what my dog has been eating since i got him. its cheaper then what i was paying my vet.
February 14, 2016
Rated

5

out of

5
 by
chunkygirl
it works!
Sally is my over weight tibetian terrier. When our vet gave us a sample kit to try, I did not have much hope she would eat it. Sally only likes people food, so I gave it a try and she loves it! I give her a mixture of Metabolic canned and Metabolic dry and two Metabolic treats a day. Sally lost 1 pound the first month and 1 pound the second month. I am so happy and so is her vet. She still has 10 more pounds to go to her correct weight.
June 13, 2014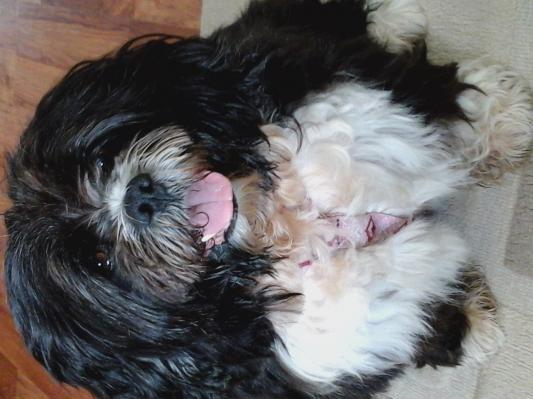 Rated

4

out of

5
 by
Terry10
So far so good.
My dog hasn't been on the food very long. He looks slimmer already.
December 30, 2015
Rated

5

out of

5
 by
murraybenny
This works! Dogs love it along with kibble.
I use l/3 can for each meal for my two Bijons -- I mash it with some warm water and pour it over their kibble dog food and they always eat it right up. It must be working since they haven't gained weight in ages....
October 6, 2015
Rated

5

out of

5
 by
DogLover2U
Great product my dog jumps for joy over!
If you are looking for a diet for your pet I highly recommend Hills Prescription Diet Metabolic. My vet prescribed it for my overweight Lab. She lost the weight on it and is now in the maintain stage. There are three components to this diet. Dry food, Canned food and Treats. Amounts of each will be prescribed by your Vet. Chewy has the best prices on all of these.
November 6, 2014
Rated

1

out of

5
 by
linda40f7
Horrible
We have had our Border Collie on this food for two months. She has gained 5 lbs. She was supposed to lose 5 lbs. We will go back to her regular diet, which I make myself. One of the main ingredients in this prescription expensive food is CORN! No wonder she gained. I am appalled that any vet would recommend this food for any dog!
April 3, 2015
Rated

5

out of

5
 by
judy678
keeps my dog feeling full
My dog lost 1 lb in two weeks. I mix 1T of the soft with his dry. I measure it out and freeze T and then microwave and add to dry food. My dog is 10 lb. and needs to lose 2 more. I highly recommend this product, both the kibbles and wet food. I've tried many and this works as it seems to keep him full. I do wish they had smaller kibble for the small dogs.
January 19, 2014
Rated

4

out of

5
 by
JulieK
Our dog loves it!
Our vet recommended this product because our chihuahua mix is overweight. Stella looks forward to every meal and licks the bowl clean and best of all she is slimming down!!!
October 5, 2015
Rated

5

out of

5
 by
Joanie34
This dog food is great.
my dog Honey, was sad to be put on a diet, but after a few days of denial, decided that this food was pretty darned good. She is now an eager eater of food that is so good for her. I say YAY. And thanks to Hill's Science Diet, my Honey will be a healthy, happy girl. My vet deserves a pat on the back for suggesting this to me.
January 13, 2015
Rated

5

out of

5
 by
JoXo
best food
I have had no end of trouble finding a food that not only keeps my dog's weight great, but also keeps his stomach happy. When his weight is controlled his knee and back problems have subsided. I highly recommend this product. I don't miss the non-ending trips to the vet and my dog doesn't either I'm sure.
February 7, 2015
Rated

5

out of

5
 by
bumper
this product makes your dog happy again
The only problem I have with this product is, My dog has suddenly got very angry at me, that is, when I move to slow getting his food ready and into the bowl
September 23, 2015
Rated

5

out of

5
 by
Lily46
Hills Perscription Foods
Hills Perscription Foods. This was fast, economical, and greatly appreciate by our dog and us. Thank you for your incredible service and vast selection.
September 20, 2015
Rated

5

out of

5
 by
Viver42
This product is a healthy diet for your pet.
Our Maltese babies, one 8 yrs old and one 6 yrs. were getting a little chubby. Our vet suggested Hill Prescription Diet Metabolic dry and moist food. The first month the heavier of the two lost 2-1/2 lbs and the same one had bouts of diarrhea and since being on this food, has not had the bowel problems.
December 9, 2014
Rated

5

out of

5
 by
Debi58
She loves it!
I have a 7 year old chihuahua with thyroid and weight issues. I have her on medication for thyroid and on Hill's Metabolic Diet. In two months she has lost 1.2# ! I am very pleased and she loves it!
July 5, 2015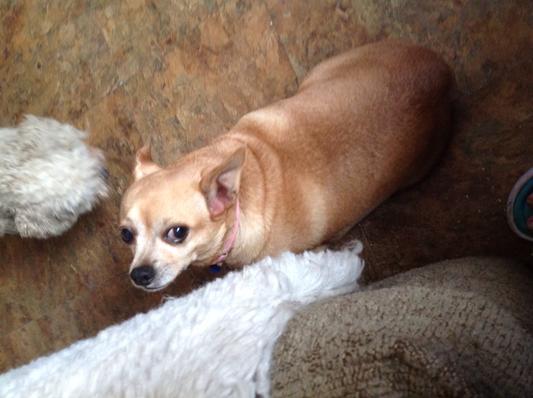 Rated

5

out of

5
 by
lindafitz57
BEST WEIGHT REDUCTION FOOD
ALL MY 6 DOGS JUST LOVE THIS METABOLIC DOG FOOD. THEY ALL NEED TO LOSE SOME WEIGHT SO I WAS HAPPY MY VET RECOMMENDED THIS. IN JUST ONE MONTH I CAN ALREADY SEE A DIFFERENCE WITH MY DACHSHUNDS.I ALSO BOUGHT THE DRY FOOD AND TREATS. LOVE LOVE LOVE
February 28, 2015
Rated

5

out of

5
 by
Dave909
Performs as advertised.
My ten-year old Cairn Terrier Gavin is the most prone to be overweight. Three weeks on Science Diet Metabolic has slimmed him down, increased his energy and has him looking forward to his mealtime. An easy product to use and a quality name. I am well satisfied.
December 23, 2013
Rated

5

out of

5
 by
KellyVT
My dogs loved it & lost weight
My dogs love the canned metabolic formula. I give one can & add dry metabolic formula. They made steady progress losing necessary weight & they look & feel fantastic. My happy & healthy dogs give their paws up on this product.
August 16, 2014
Rated

5

out of

5
 by
HOHE
Good for my dog
Wasn't sure my Lab, Bleu would like the product. Bought 2 cans from the vet before ordering a case from chewy.com. She likes it and I saved $ ordering a case of Hill's RX Diet Metabolic canned food from chewy.com.
June 17, 2014
Rated

4

out of

5
 by
Peel67
No palatability issues
I work in the animal health field and I started my overweight dog on this diet because I have seen other dogs do great on it. It's early days yet but I'm hoping she'll do as well as the other dogs have done.
September 21, 2014
Rated

5

out of

5
 by
Rob47
Wonderful food, that does what it says.
This is a great adder to the Metabolic hard food. Makes our dog really look forward to her meals, and helps her lose weight at the same time. Just add a table spoon and mix in, your dog will love it.
October 15, 2014