Hill's Prescription Diet Metabolic Weight Management Chicken Flavor Dry Dog Food
List Price:

$101.39

Price:

$84.49 FREE 1-2 Day Shipping on this item

You Save:

$16.90 (17%)
6-lb bag

17.6-lb bag

27.5-lb bag
Description
Just like the human epidemic, almost 50% of the pet population is overweight. Even a little extra weight can impact the pet's quality of life and relationship with family because that extra weight can reduce play time, impact mobility and affect the lifelong general health of your dog. Prescription Diet Metabolic Weight Management Dry Dog Food was developed and specially formulated by Hill's nutritionists & veterinarians to support your dog's weight management.
Key Benefits
Developed and specially formulated to support your dog's weight management with a synergistic blend of ingredients
Naturally works with your pet's individual metabolism with a unique fiber blend from fruits and vegetables
Helps avoid weight regain after weight loss and keeps your pet feeling full and satisfied between meals
Developed with a unique fiber blend from fruits and vegetables to keep your pet at the optimal weight. In fact, 88% of pets lost weight at home in 2 months
Supports vitality and holistic health with powerful antioxidants
Special Note
Hill's Prescription Diets require a veterinary prescription. This product will not be shipped until a copy of a valid prescription authorization is faxed to 1-800-619-7973 or e-mailed to rx@chewy.com.
Item Number

69782

Weight

27.5 pounds

Brand

Hill's, Science Diet

Breed Size

Small, Medium, Large, All Breeds

Food Form

Dry Food

Lifestage

Adult

Made in

United States

Special Diet

Prescription Food, Weight Control
Nutritional Info
Ingredients
Chicken Meal, Whole Grain Wheat, Whole Grain Corn, Soybean Mill Run, Corn Gluten Meal, Soybean Meal, Pea Fiber, Dried Beet Pulp, Dried Tomato Pomace, Chicken Liver Flavor, Pork Fat, Flaxseed, Coconut Oil, Pork Liver Flavor, Lactic Acid, Powdered Cellulose, Dl-Methionine, L-Lysine, Carrots, Iodized Salt, Vitamins (Vitamin E Supplement, L-Ascorbyl-2-Polyphosphate (Source of Vitamin C), Niacin Supplement, Thiamine Mononitrate, Calcium Pantothenate, Pyridoxine Hydrochloride, Vitamin A Supplement, Biotin, Vitamin B12 Supplement, Riboflavin Supplement, Folic Acid, Vitamin D3 Supplement), Lipoic Acid, Potassium Chloride, Choline Chloride, Minerals (Manganese Sulfate, Ferrous Sulfate, Zinc Oxide, Copper Sulfate, Calcium Iodate, Sodium Selenite), Taurine, Mixed Tocopherols for Freshness, L-Carnitine, Natural Flavors, Beta-Carotene.
Caloric Content
260 kcal/cup
| Guaranteed Analysis | |
| --- | --- |
| Crude Protein | 24.0% min |
| Crude Fat | 9.0% min |
| Crude Fiber | 15.0% max |
| Calcium | 0.6% min |
| Phosphorus | 0.55% min |
| Vitamin C | 115 mg/kg min |
| Vitamin E | 540 IU/kg min |
Feeding Instructions
Adjust feeding amounts as necessary to maintain optimal weight. If you are unsure, ask your veterinarian. For best results & safety practices: Gradually transition to your pets new food over a 7 day period. Exclusively feed the recommended Prescription Diet dry food, wet food and treats. Keep fresh water available at all times. Have your veterinarian monitor your pets condition.
Transition Instructions
A gradual transition to a new pet food is important to avoid digestive upset. To transition, mix your pet's current food with the new food. Over 7 days, gradually decrease the amount of the current pet food while increasing the amount of new pet food. In some cases, your veterinarian may recommend no transition or a shorter transition time.
Pet lovers also bought...
Customer Reviews
Rated

4.7

out of

5

 by

215

reviewers.
Rated

5

out of

5
 by
DcnVince
Bulldog Love
We have two finicky Bulldogs when it comes to their dinner or breakfast. We had a sample of this and we gave it to our two Bulldogs Who gobbled it up in a matter of a minute. So we decided to order a large bag, or Bulldogs are still enjoying it and cleaning their bowls each time. Keep in mind that your veterinarian must approve it for your dogs or dog
September 9, 2016
Rated

5

out of

5
 by
BeeBee56
EXCELLENT WEIGHT LOSS DOG FOOD
My vet put Sammy on Metabolic weight loss kibble by Hills. He has done very well on it. I was very pleased with every aspect of my interaction with Chewy.com including the ordering, the discount, the delivery speed, and customer service. I will definitely use Chewy.com for my pet supplies in the future.
September 11, 2016
Rated

5

out of

5
 by
Marcie134
Dog food purchase
I like that the food was less expensive. My one dog is over weight and needs this diet food but too expensive at the vets. With your company I was able to purchase 2 dog foods for the price of one.
September 16, 2016
Rated

4

out of

5
 by
JuneBug44
expensive food, it's helping with weight loss
It seems to be helping him lose weight and he loves the taste of it. I'm hoping that we can switch to something less pricey. We've been using wheat free for a few years now. My dog was always hungry no matter how much we gave him and then he started gaining weight. The vet recommended this food stating that the wheat free has too many calories for dogs. My dog injured his leg b/c of the weight gain, so it was pretty important for him to lose weight fast. I just wish is wasn't so dang expensive and why need an Rx? It's dog food!!
August 14, 2016
Rated

5

out of

5
 by
Monroe
Super easy, fast and hassle free!
My pug loves this weight management food, and hes lost 2 out of 4 pounds he needs to loose! Super easy, fast and hassle free for my first time ordering. The price is fair.
September 10, 2016
Rated

5

out of

5
 by
Honeybear
Your products are nice and fresh
Thank you for all your help with first time customers. Judy
September 1, 2016
Rated

5

out of

5
 by
Rocky
It Works!
My dog has struggled with his weight always, and even being on thyroid medication has not helped with his weight issue. I'd tried other diet dog foods and he always seemed ravenous, which caused additional worries about what he would find to eat since he thought he was 'starving'! He is finishing his first bag of Hills Prescription Metabolic and it's working! He has lost weight, has more energy, and has never acted like he is 'starving' between meals. This product so far seems like a miracle cure. He likes the flavor, too, and for the first time in his life, acts 'full' after eating! One caveat: the dog has to remain on this food, and the volume you feed will go UP once the ideal weight has been achieved. So, it's not an inexpensive solution, but for the dog that has serious weight issues and always seems "hungry", I highly recommend this food.
June 28, 2015
Rated

5

out of

5
 by
Sheeba
Good food
My dog has lost 20 lbs on this. Recommended by vet and worked
August 29, 2016
Rated

5

out of

5
 by
Shibamom
A miracle for my dog
Like many of you my dog was overweight by 10 pounds. After I put my 16 year old Shiba Inu down my younger Shiba went into grieving and was very depressed. He didn't even want to go for a walk and when I would hook the leash to him and pull on him he wouldn't budge. And he always loved his walks. After about a year of this behavior he had gained a lot of weight. I cut back on his food to the point that I thought it was almost cruel. But he still didn't lose weight and in fact continued to gain. My vet suggested Hills Metabolic diet and I started him on it 8 weeks ago. He prefers the canned but I give him the dry as treats. He eats less than is recommended and never seems hungry and he loves it. He is following the chart exactly as was printed out by my vet. He has lost 5 pounds in 8 weeks so he is halfway to his goal loss of 10 pounds. I also got a shiba inu puppy for him (and me) and he is now able to really play and run with her without tiring or grunting. I am so impressed with this food. Even when he reaches his goal weight I will continue him on this as I don't want the weight to come back. Great product with great results.
May 2, 2015
Rated

5

out of

5
 by
BethieD
This food is a godsend.
I truly don't know what I would do without Hill's Metabolic. I have tried numerous different weight control foods for my Chihuahua, who we can say was extremely "fluffy", and I'm not talking fur. The Vet had us cutting portions down to next to nothing, but nothing seemed to work. Then we found Hill's and the miracle happened. I thoroughly researched the product and everywhere I looked gave it rave reviews. The best review came from my dog, who loves it. Even better, she gets normal portion sizes and the weight fell off her. She has tons of energy, her coat looks healthier and overall she seems much happier. When it comes to weight management food for dogs, Hill's Metabolic can't be beat.
May 22, 2016
Rated

5

out of

5
 by
jghut
Gabby likes it
My vet put Gabby on this for weight control. She had never liked dry dog food but likes this and it seems to be working for her weight control.
August 8, 2016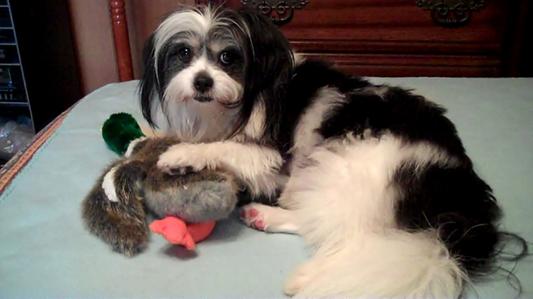 Rated

5

out of

5
 by
Flatfoot
Just what I wanted
Just started this product. I have a 10 year old golden with a weight problem. Been on it three weeks and I think I already see results. Can't wait for a weigh in at the vets at 60 days. We are in a contest. Quick shipping after they got the script from my vet.
July 25, 2016
Rated

5

out of

5
 by
osusana2
Great Product & Service
This product has really helped my dogs lose and maintain their weights. Pricey, but worth it. Chewy.com made the whole process very easy. No more lugging heavy bags in and out of a cart or dragging it into my house from the car!
July 25, 2016
Rated

5

out of

5
 by
Rachel
Metabolic Dog Food
my dog loves metabolic dog food for weight control
August 2, 2016
Rated

5

out of

5
 by
epjt
excellent
molly really enjoyed it fast service and great product great follow up from chewy thanks emery
July 26, 2016
Rated

5

out of

5
 by
beaglemom
Great product!
Our beagle was about 6-7 pounds overweight when we first tried the Metabolic Diet, and he is now at a perfect weight! He loves the food and it keeps him at the weight he should be.
July 21, 2016
Rated

5

out of

5
 by
Cc71
Quick delivery and great service
Delivery was quick and excellent customer service.
July 24, 2016
Rated

5

out of

5
 by
Jessica19
Rx dog food
I was out of my rx dog food. My Vet out of towns web site was ridiculously difficult. My hesitation in switching to an rx dog food. After several attempts I found Chewy. They worked with me sent me the address to send a photo of my dogs rx. I had his food in two days shipped free. Just in time as he was out the day it arrived. Thank you Chewy!
June 22, 2016
Rated

5

out of

5
 by
Alismom
Metabolic Diet
I have one extremely obese dog due to years of excess treats and foods that he loved but didn't need. He is elderly (11) and I decided that he really needed a strict diet. My Vet recommended the Hill's Metabolic Diet. I purchased a small bag to wean him onto this diet, and when I gave him the food he was really very enthusiastic about it, and had no problem with him being fussy about eating it. I add a tablespoon of the canned metabolic pate to his food also. I am extremely pleased with the results. I would recommend this to anyone who has an obese dog.
April 30, 2016
Rated

4

out of

5
 by
Rick
Loosing Weight
My dog has such a cute face that it's hard to say no when you're eating to give him table scrapes. But over time, we started to notice his enormous stomach. Took him to the vet to find out if he had a thyroid problem or if something else was wrong. After blood work and thyroid test we realized we were over feeding him. He was 124 lbs which is way to large for a collie/chow mix dog. Our vet recommended a Metodolic dog food that you can only get by perscrption. We can see in less than two weeks of him eating this dog food he has more engergy and is starting to lose weight. He still has a long way to go but we know we are on the right track to get him down to 80 lbs
February 16, 2016
Rated

5

out of

5
 by
Peachy
For losing weight it is great!
My terrier, Penne, has become slightly larger in a year by a whole 9 lbs! I was going crazy with what to do as she loves to EAT! My vet, suggested to try Metabolic, as it could possibly work. l did, and in 5 weeks she has lost 1.25 lbs! I am hoping for the next month to be higher, but I will take what she does. She still is always hungry, so I bought the biscuits too. She gets one a day at night. It is still difficult, but she is losing. I have to say I have 3 other dogs that are not overweight that doesn't help. She wants their food too! She is 29.5 now and should be about 20! Thanks
April 9, 2016
Rated

5

out of

5
 by
Bonnie
Great products! Phenomenal customer service!
Omg, where do I start? Ok, on a scale of 1through 10 you are a 30! Riley our 13 years old dachshund is diabetic and loves the hills w/d kibble and chicken stew wet. Our lab, baroness is on hills metabolic kibble. I can't say enough great things a boy chewy,hills and our fantastic vet, Dr. Laurel Logas. You guys rock!!! Thank You!'thank you!'thank you! :-) :-) :-)
June 3, 2016
Rated

5

out of

5
 by
kitty
LOVE IT
MY DOG LOVES IT! I HAVE A HARD TIME KEEPING MY CAT FROM SNEAKING A BITE OCCASSIONALY. I HAVE NOT HAD IT LONG ENOUGH TO SEE HOW IT WILL DO WITH WEIGHT CONTROL.
June 22, 2016
Rated

5

out of

5
 by
Char63
Balanced weight loss food.
My dogs don't realize they're on a diet. They loved this food immediately at one-quarter less the amount of their previous food, feeding twice a day. I add hot water and let it sit for a few minutes and they love the gravy it produces. They are full, content and their poop is firmer. In two weeks they've lost one pound, which I've heard is equivalent to 10 lbs. human weight lost. Our goal is two months on this food, per our veterinarian's instructions, and then will reassess their diet. They look healthier, act younger, and have more energy.
April 11, 2016
Rated

5

out of

5
 by
Buppie
Hill's Prescription Diet
This seems to be working. She's been on it for a month and already doesn't seem as barrel chested. Hopefully this will work!
June 17, 2016
Rated

5

out of

5
 by
princess
Excellent
This product has already shown results and our dog has only been on it for about a month!
June 19, 2016
Rated

4

out of

5
 by
PoodleLover2
My dog Liked it too but....
My 13 year old minuture poodle is very picky about food (yes, still..lol), and he was eating Science Diet light SMALL BITES. He was neuter a few months ago and started gaining weight so the Doctor change him to the Metabolic. He did liked the food right from the first time he tried it. However, 2 weeks after he started I notice he wasn't eating until the end of the day. I would like to suggest the manufacture to do the same food in SMALL BITES as well. For senior dogs, small bites is better due to the fact that as they grow old they tend to loss teeths and small bites would be a great idea. In the meantime I'm adding a little water or homemade vegetable broth and let it sit with the food until it get soft. Only then he will eat it.
August 12, 2014
Rated

4

out of

5
 by
BuffySuzette
This product is working for my dog
My vet recommended this product because my dog is overweight and cannot seem to lose weight. I was a little dismayed at the cost, but my vet said it would work. After two weeks, I brought her in for her nails to be trimmed, and asked the vet's assistant to weigh her. She has lost 3 pounds! What is amazing is that my dog is normally finicky about food, and she loves the Metabolic food.
May 12, 2016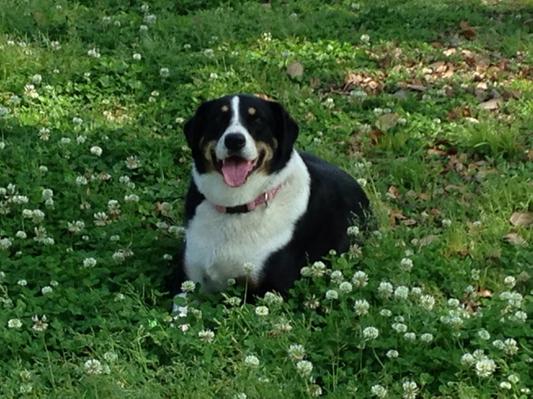 Rated

5

out of

5
 by
Chrissy
Great Product
This product is very effective and I am noticing a major and significant different in my dog's weight and mobility.
June 6, 2016
Rated

4

out of

5
 by
Nancy
Good Value
Reasonable price, promptly delivered. Hard to find prescription dog food; so pleased Chewy carries it. Expensive item so Chewy's favorable price is certainly appreciated.
May 31, 2016