Hill's Prescription Diet u/d Urinary Care Chicken Flavor Canned Dog Food, 13-oz, case of 12
List Price:

$42.59

Price:

$35.49 FREE 1-2 Day Shipping over $49

You Save:

$7.10 (17%)
Description
Bladder stones are collections of mineral crystals that combine together in the urinary tract. They can cause discomfort and lead to more serious problems that require the care of a veterinarian. Hill's nutritionists and veterinarians have developed clinical nutrition especially formulated to help support your dog's bladder health.Dogs need the right balance of minerals to maintain good bladder health. Excess minerals can encourage the formation of crystals in the urine, which can lead to the creation of bladder stones.
Key Benefits
Clinical nutrition especially formulated to help support your dog's bladder health
Reduced levels of protein and calcium to help limit the formation of bladder stones
Added taurine and high levels of L-carnitine help maintain healthy heart muscle function and a healthy circulatory system
Added antioxidants to control cell oxidation and promote a healthy immune system
A complete and balanced diet for your dog
Special Note
Hill's Prescription Diets require a veterinary prescription. This product will not be shipped until a copy of a valid prescription authorization is faxed to 1-800-619-7973 or e-mailed to rx@chewy.com.
Item Number

69793

Food Texture

Pate

Brand

Hill's

Breed Size

All Breeds, Small, Medium, Large

Food Form

Wet Food

Lifestage

Adult

Made in

United States

Special Diet

Prescription Food
Nutritional Info
Ingredients
New Formula: Water, Egg Product, Corn Starch, Chicken Fat (Preserved with Mixed Tocopherols and Citric Acid), Pork Liver, Sucrose, Rice, Soybean Oil, Powdered Cellulose, Soy Fiber, Potassium Citrate, Calcium Carbonate, Choline Chloride, Iodized Salt, Dicalcium Phosphate, Taurine, Vitamin E Supplement, L-Lysine, L-Tryptophan, L-Carnitine, Ferrous Sulfate, Magnesium Oxide, Zinc Oxide, Thiamine Mononitrate, Beta-Carotene, Niacin, Calcium Pantothenate, Vitamin B12 Supplement, Manganous Oxide, Pyridoxine Hydrochloride, Biotin, Copper Sulfate, Riboflavin, Vitamin D3 Supplement, Calcium Iodate, Folic Acid, Sodium Selenite.
Water, Egg Product, Corn Starch, Chicken Fat, Pork Liver, Sucrose, Rice, Soybean Oil, Powdered Cellulose, Soy Fiber, Potassium Citrate, Choline Chloride, Iodized Salt, Vitamins (Vitamin E Supplement, Thiamine Mononitrate, Niacin Supplement, Calcium Pantothenate, Vitamin B12 Supplement, Pyridoxine Hydrochloride, Biotin, Riboflavin Supplement, Vitamin D3 Supplement, Folic Acid), Calcium Carbonate, Dicalcium Phosphate, Taurine, L-Lysine, Minerals (Ferrous Sulfate, Zinc Oxide, Manganous Oxide, Copper Sulfate, Calcium Iodate, Sodium Selenite), L-Tryptophan, L-Carnitine, Magnesium Oxide, Beta-Carotene.
Caloric Content
489 kcal/13 oz can
| Guaranteed Analysis | |
| --- | --- |
| Crude Protein | 2.0% min |
| Crude Fat | 5.0% min |
| Crude Fiber | 1.0% max |
Feeding Instructions
Adjust feeding amounts as necessary to maintain optimal weight. If you are unsure, ask your veterinarian. For best results & safety practices: Cover and refrigerate unused portion. Gradually transition to your pets new food over a 7 day period. Exclusively feed the recommended Prescription Diet dry food & wet food. Keep fresh water available at all times. Have your veterinarian monitor your pets condition.
Transition Instructions
A gradual transition to a new pet food is important to avoid digestive upset. To transition, mix your pet's current food with the new food. Over 7 days, gradually decrease the amount of the current pet food while increasing the amount of new pet food. In some cases, your veterinarian may recommend no transition or a shorter transition time.
Pet lovers also bought...
Customer Reviews
Rated

4.7

out of

5

 by

50

reviewers.
Rated

4

out of

5
 by
MsEvans
Necessary for Health
I don't know if there is too much food that my dog won't eat if given the chance. I have no way of knowing how tasty it is - it certainly doesn't look very appetizing! The reason that I don't want to recommend this product is because it is prescribed when health concerns cause special dietary requirements. I don't wish compromised health on anyone's beloved pet!
June 16, 2016
Rated

5

out of

5
 by
Pedgey
This formula does what it is supposed to do!
My dog has been on this special urinary care formula since undergoing bladder surgery for stones and after 1-1/2 years, he has not had a reoccurence of the stones. We stick to what our vet has prescribed and were thrilled to be able to get this delivered to our door through Chewy.com! Our dog likes this food, too, which is a bonus.
May 29, 2016
Rated

5

out of

5
 by
Steph1109
Dog likes this
After having 5 bladder stones removed from our dog, $1600 later we bought the canned food and hard food in this. The canned I take it out and put it in a container and cut it up 5 circles and only give him 1 circle for each meal, I cut it up in little squares and then add the crushed dog food that went through the blender. Mix it together and he eats it no problem :)
April 22, 2016
Rated

5

out of

5
 by
Angel
My dog likes it.
My dog is on the dry food and I bought the can so he can have something different and he loves it. My other docs like it too even thou it is not for them.
May 17, 2016
Rated

5

out of

5
 by
CarlysMommy
Carly really likes the food
My 3 yr old mini schnauzer had 3 large stones removed. I never heard of bladder stones. So now we have to be on this UD diet. I mix the canned with some filtered water(as my well water may have played a hand in the stone formation, and to add extra water to her diet) warm it in the microwave and she comes running. I have made treats by baking the canned and she jumps up and down when I take her treats out of the fridge. I hope she doesn't get to fat as I can tell she has gained weight. Thanks chewy for all your help in getting the vet approval. I have set up my auto shipment and contrary to what I read you do get the free shipping on the auto ship as long as it is still over $49.00
November 20, 2013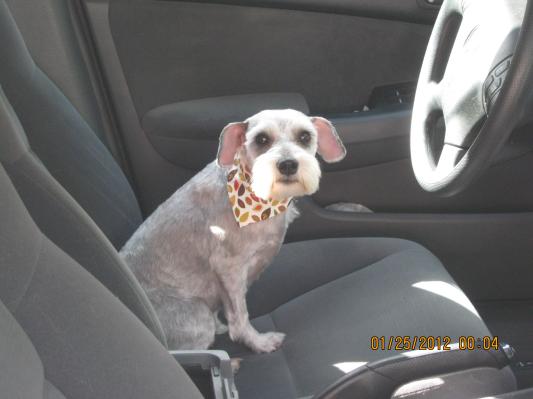 Rated

5

out of

5
 by
HappyCustomer
Hooray for the Chicken Flavor!
My three year old dachshund, who ordinarily eats anything, would not touch the original flavor u/d when it was prescribed for Cystinuria. Luckily he gobbled the chicken flavor as soon as I put the bowl on the floor.
April 7, 2016
Rated

5

out of

5
 by
George
Great!
Our ten year old goldendoodle has some serious kidney problems. We are not sure how much longer she will be with us. Our Vet told as long as she has a good appetite she will be okay. She loves this food and can't wait to eat it.
March 24, 2016
Rated

5

out of

5
 by
Renee
This product is good for uti problem
I thought my dog would not like it- but he loves it.. the shipment was fast. and I had even received a call confirming the correct product to ship for my dogs medical problem. So glad they checked with my vet.
March 4, 2016
Rated

5

out of

5
 by
Nikki32
Excellent food!!!!! :)
I have a yorkie that has had medical issues in the past and had to have major surgery due to stones. After his surgery his vet then prescribed the help of u/d science diet food. He eats the canned version. With the help of this food he is able to keep the stones from forming again:) The bonus is that he loves his food!! Highly recommend. Also this site is amazing, delivery was speedy fast, the product was great, and the best part 24/7 customer service. Amazing!! The rep I spoke to was so sweet and knowledgeable. Best customer service I ever experienced!!! Thank you so much chewy :)
March 10, 2015
Rated

5

out of

5
 by
Sherry14
Hill RX U/D can dog food
Millie my dog likes it and appears to be helping..
April 2, 2016
Rated

4

out of

5
 by
AndiCool
For a cystine stone- prone schipperke
Vet recommended Hills u/d after two emergency surgeries to remove cystine crystals that had obstructed my little guy. Been feeding him the canned food for nine months and the x rays and urinalysis keep coming back clean and clear! What a relief! Between the high water content and the fact that it makes him thirsty means he is constantly flushing out and his urine stays diluted. A con: quality and nutrition seem kind of poor (lots of filler in this formula) but I don't have much of a choice in this scenario.
October 28, 2015
Rated

5

out of

5
 by
taz26
awesome
Dog love this food .He cry for it! Lol. He just can't get enough.
March 22, 2016
Rated

5

out of

5
 by
joanzie5
great price
This product is because of my dog having urate stones and your price is the best
March 9, 2016
Rated

5

out of

5
 by
MelW
Great for our foster dog!
This prescription food was recommended by a veterinary specialist. Our foster dog suffers from kidney disease and this food has helped her to not develop new stones. She gobbles it quickly!
February 17, 2016
Rated

5

out of

5
 by
Jerry450
Great if your dog has bladder stones
My Bichon had bladder stones removed and we were forced to find a new diet for him so that the problem did not reoccur. He is a very fussy eater and had eaten a dry kibble his entire life. Our Vet recommended Hill's U/D which was a major change for Raymond (our Bichon). He loves it and we don't have to beg him to eat any more. He recently went for a checkup and has no signs of the stones reoccurring. He also is drinking only distilled water which is helping as well.
April 8, 2014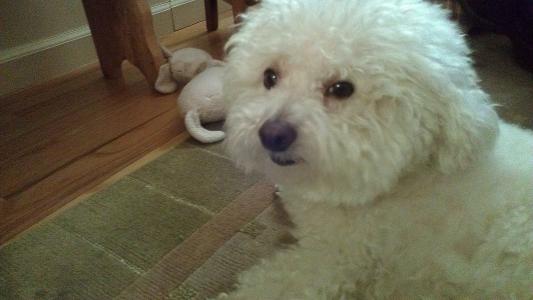 Rated

2

out of

5
 by
GouGou
Dented Cans...but came on time!
We ordered three cases. They came on time, according to the estimated delivery. However, all of the cans in one case, and more than half the cans in the other two cases were dented.
November 28, 2015
Rated

5

out of

5
 by
abwsaw2014
Great Dog food and customer service
Our dog Koda really enjoys his new food. He now lets us know when he thinks it is time for him to eat (which is always). We are happy to see him enjoy his food because sometimes he can be very choosey. Thank-You for making our life easier. Just knowing we don't have to always search for this food and seeing the cost is very capable if not cheaper than the dog food stores help take some of out everyday stress away.
December 23, 2013
Rated

5

out of

5
 by
ellen
recommended by vet to make meatballs to disguise medication to prevent bladder stones
Stanlee is a 7 year old "OLDE ENGLISH BULLDOGGE." He had surgery to remove bladder stones and is now on a diet of ONLY Hill's UD. In addition, he gets 2 pills a day of Allpurinol to stop the formation of more stones. The vet suggested we get canned UD, form it into meatballs, and hide his medication inside. What a terrific idea! Stanlee reminds us when it's time to take his pills.
April 29, 2015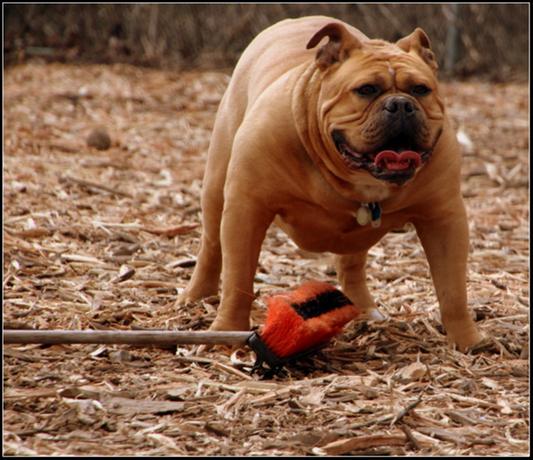 Rated

5

out of

5
 by
Zully15
Labrador loves this food
Our vet said some dogs don't care for this food but our Labrador loves it and I've even made treats using it for him.
November 10, 2015
Rated

5

out of

5
 by
Mary15
My dog loves the product
After surgery for bladder stones, my dog was refusing food of any kind. My vet recommended UD Hills to aid in the prevention of future stones. When I offered it to my dog, not only did he eat, but seemed to really enjoyed it. Now on the road to recovery, I am confident that UD Hills will get him back to full health.
June 12, 2014
Rated

5

out of

5
 by
RufusMom
Dog loves it
Was a little concerned when I first opened the can but my Cavalier loves it. I dump the can out on a paper plate and then chop it into bite size pieces so it isn't so messy for him. It comes out as a solid piece kind of like cranberry gel. I dump the pieces in a container and add peas and chopped cauliflower which are permitted on his diet.
November 5, 2014
Rated

5

out of

5
 by
CodyMom
My dog loves it!
I was worried my shih-poo would not like his change in diet to help prevent a re-occurance of bladder stones, but he did great. He loves it. I slice and bake some for a treat since he can no longer have his pup-eroni's. The only change is he now eats 2 smaller meals instead of one evening meal.
February 14, 2014
Rated

5

out of

5
 by
Parrish91
Great products!
My dog loves it, he is 6 1/2 years old and he has never eaten his food and want more the way he does this food. I am happy my vet prescribed this for him he's healthy now and happy! Thanks Chewy.com for being here for us. Sincerely Buddy's mom
July 9, 2015
Rated

5

out of

5
 by
Pepper
ADDING CANNED PRESCRIP FOOD TO TJHE DRY FOOD MADE IT MORE APPEALING TO MY DOG
MY DOG IS 14 YEARS OLD AND WAS NOT EATING THE DRY PRESCRIPTION DOG FOOD FROM HILL'S VERY WELL. ADDING THE CANNED CHICKEN FLAVORED U/D DIET FOOD DID THE TRICK. HE NOW CAN'T WAIT FOR HIS MEAL.
July 27, 2015
Rated

5

out of

5
 by
IRAN2
U/D GREAT FOR A PICKY EATER
MY DOG LOVES THE U/D FOOD CANNED AND DRY. HE WILL EAT THIS THE REST OF HIS LIFE. HE IS 5 YEARS OLD AND ALWAYS A PICKY EATER BUT WITH THE U/D DIET HE WILL LIVE A LONG TIME, HE CAN'T GET ENOUGH AD HE IS ALREADY OVERWEIGHT. THANKS FOR YOUR FAST SHIPMENT.
April 12, 2015
Rated

5

out of

5
 by
maggies4
highly recommend
our shitzu suffers from bladder stones, and has had surgery to remove them. Ever since we have had her on the ud dog food she has had good check-ups. she loves the food, and we bake it in the oven for her treats. This is the only food the Dr. wants her to have and I highly recommend it.
November 25, 2013
Rated

5

out of

5
 by
brewsersmom
great food
my mastiff had stones in his bladder and this food was recommended by the surgeon who removed them. I was so afraid my dog wouldnt eat it cause he is extremely fussy....hes loves it!!! he loves it!!!! Im so happy that he loves it since this is whats good for him!!!
December 21, 2014
Rated

4

out of

5
 by
Abbie
please add an every 3 weeks shipping option
The boxes are 12 cans each or 24 per case. For a dog who eats a can a day, every 2 weeks is too often but every 4 weeks makes my dog hungry. How hard would it be to add an "every 3 weeks option"?
June 21, 2015
Rated

3

out of

5
 by
Deisvital
Hills U/D dog food
I don't like the consistency of the food "too mushy" but it's what my dog is prescribed for his urinary tract problems so I'll buy it. I slice it up and cook it for 30 minutes to harden it a bit- he will eat it this way but not out of the can .
August 23, 2014
Rated

5

out of

5
 by
Fay17
Prescribed by vet. My maltese loves it.
My eleven year old maltese had surgery for bladder stones last month. My vet prescribed this special diet for her. She loves it,knows when its time for the next feeding ,waits patiently and it seems to be working great! Worth it!
June 8, 2014