Hill's Prescription Diet w/d Digestive/Weight/Glucose Management Chicken Flavor Dry Dog Food
List Price:

$92.39

Price:

$76.99 FREE 1-2 Day Shipping on this item

You Save:

$15.40 (17%)
8.5-lb bag

17.6-lb bag

27.5-lb bag
Description
Some dogs can be more prone to gain weight than others. Weight problems can be successfully managed through changes in your dog's food. At Hill's, nutritionists and veterinarians have developed clinical nutrition especially formulated to provide complete and balanced nutrition to manage dogs prone to weight gain. Prescription Diet w/d also helps dogs maintain normal blood glucose levels and promotes healthy digestion.
Key Benefits
Clinically tested nutrition for conditions that respond to fiber
Helps metabolize fat, maintain lean muscle, and maintain a healthy weight with added antioxidants to control cell oxidation and promote a healthy immune system
Promotes urinary tract health and an overall healthy immune system
High levels of L-carnitine to increase energy metabolism and burn fat while increasing lean muscle mass
Moderately high fiber levels provide a feeling of fullness and may help reduce begging and this formula helps stabilize and minimize fluctuation of blood glucose levels in dogs requiring glucose management
Special Note
Hill's Prescription Diets require a veterinary prescription. This product will not be shipped until a copy of a valid prescription authorization is faxed to 1-800-619-7973 or e-mailed to rx@chewy.com.
Item Number

69799

Weight

27.5 pounds

Brand

Hill's

Breed Size

All Breeds, Small, Medium, Large

Food Form

Dry Food

Lifestage

Adult

Made in

United States

Special Diet

Sensitive Digestion, Prescription Food, Weight Control
Nutritional Info
Ingredients
Whole Grain Wheat, Whole Grain Corn, Powdered Cellulose, Chicken Meal, Corn Gluten Meal, Whole Grain Sorghum, Soybean Mill Run, Chicken Liver Flavor, Pork Fat, Soybean Oil, Pork Liver Flavor, Lactic Acid, Caramel Color, Potassium Chloride, Choline Chloride, L-Lysine, Vitamins (Vitamin E Supplement, L-Ascorbyl-2-Polyphosphate (Source of Vitamin C), Niacin Supplement, Thiamine Mononitrate, Calcium Pantothenate, Pyridoxine Hydrochloride, Vitamin A Supplement, Vitamin B12 Supplement, Riboflavin Supplement, Biotin, Folic Acid, Vitamin D3 Supplement), Iodized Salt, Minerals (Ferrous Sulfate, Zinc Oxide, Copper Sulfate, Manganous Oxide, Calcium Iodate, Sodium Selenite), Taurine, L-Carnitine, Calcium Sulfate, Dl-Methionine, L-Threonine, L-Tryptophan, Mixed Tocopherols for Freshness, Natural Flavors, Beta-Carotene.
Caloric Content
240 kcal/cup
| Guaranteed Analysis | |
| --- | --- |
| Crude Protein | 15.0% min |
| Crude Fat | 6.0% min |
| Crude Fiber | 20.0% max |
| Sodium | 0.33% max |
| Magnesium | 0.12% max |
| Carnitine | 200 ppm min |
Feeding Instructions
Adjust feeding amounts as necessary to maintain optimal weight. If you are unsure, ask your veterinarian. For best results & safety practices: Gradually transition to your pets new food over a 7 day period. Exclusively feed the recommended Prescription Diet® dry food, canned food, & treats Keep fresh water available at all times. Have your veterinarian monitor your pets condition.
Transition Instructions
A gradual transition to a new pet food is important to avoid digestive upset. To transition, mix your pet's current food with the new food. Over 7 days, gradually decrease the amount of the current pet food while increasing the amount of new pet food. In some cases, your veterinarian may recommend no transition or a shorter transition time.
Pet lovers also bought...
Customer Reviews
Rated

4.9

out of

5

 by

352

reviewers.
Rated

5

out of

5
 by
Tippy
Diabetic Dog
My dog is 7 & has been a diabetic for a year. She lost weight by giving her 1 cup in am & pm. She slimmed down by 22 pounds. Also she love the taste. I so grateful for being able to get this food online.
January 3, 2017
Rated

5

out of

5
 by
Gina57
Good substitution for IAMs Vet Formula
My 11 1/2 year old has been on IAMs Vet Formula for nearly 10 years due to his always gassy stomach. My vet told me that they would be discontinuing the IAMS Vet Formula and has switched my dog to Hills W/D formula, so far no gassy stomach and no diarrhea. Seems to be a good fit.
December 30, 2016
Rated

4

out of

5
 by
LuLuB702
Big bag, big savings.
Wish the big bag had a Velcro closure like the smaller bags do.
December 27, 2016
Rated

5

out of

5
 by
Gracie
Life Saver for my Terrier
My Reggie is an 8 yr old Irish Terrier with heart disease and diabetes. He has been on Hills W/D Dry and Wet for the last 3 years. He gets a mixture of both and loves it that way. When he first went on the dry food, he would not eat very much, so the doctor said let's try mixing and that was it. He needs this food to save his life. I did not know what I was going to do if he rejected it, but he did not. He is happy and I am very happy with this. I do auto ship. This keeps us up to date without running out as no one in this area sells it.
December 10, 2016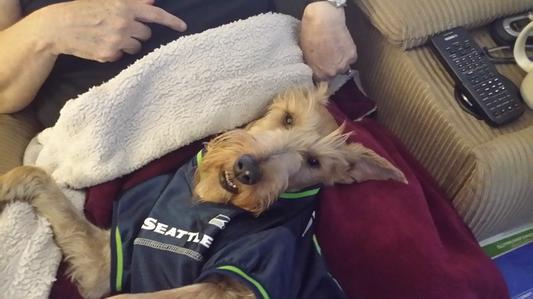 Rated

5

out of

5
 by
DBrew
Great food!
My Belle was diagnosed with diabetes and we were told she has to eat this food. She is extremely picky, but started eating this with a mixture of the canned. She has lost weight and her glucose levels (along with the insulin of course) are at a manageable level! If your dog doesn't mix dry, the canned food is a favorite of Belle's, too.
December 19, 2016
Rated

5

out of

5
 by
Sandi
Product great and service great
Order was shipped quickly and accurately. Pleasure doing business.
December 17, 2016
Rated

5

out of

5
 by
5Rescues
Newy diagnosed diabetic schnauzer
My Kozi Moto is a 10 yr old schnauzer who recently was diagnosed as diabetic. Initially the vet staff could not get him to eat the Hills wd canned food, however al he needed was to be at home. Kozi licked the bowl clean and then let out a little burp.......yes he loves it ! I am thinking about grinding up some of the dry WD food to put into this mix...... his teeth are not the best so he needs to have the softer food.
December 5, 2016
Rated

5

out of

5
 by
tj125
dog food
great product for animals who need a special diet. Our dog loves the food. Can't wait to get her meal each day.
December 12, 2016
Rated

5

out of

5
 by
Katie4dd
Thank you. Great price, delivered on time.
Thank you. Great price, delivered on time. I'm looking at the monthly delivery now.
December 12, 2016
Rated

5

out of

5
 by
vixi
Problem solved!
This food has saved our dog from a serious issue. He constantly had loose stool, however since he is on Hills w/d for the last 3 years he is completely normal and healthy. Thank you, Hills W/D!
December 8, 2016
Rated

5

out of

5
 by
Creds12
Great company
This is a rx food my dog needs and I pay 90 at petsmart This company is reasonably cheaper!!!!!! Fast delivery
December 8, 2016
Rated

5

out of

5
 by
Susie
Hills prescription diet wd. Canned & Dry food
Wd canned food is her daily food. Wd dry is used for treats because it doesn't effect her Ibd or diabetes Thank you chewy!
December 5, 2016
Rated

5

out of

5
 by
Huskylover16
Great food at a real savings.
My dog is diabetic and this food is a must for him. It can get pretty expensive but with Chewy I can get it at a great price and that really helps!
November 28, 2016
Rated

5

out of

5
 by
nanYukon
Rico loves it!
Ordered this at the same as the canned food and Rico loves it too. Prefers it with the canned poured over it, but will eat it right out of the bag. He eats a mixture of dry and wet food mixed together and cleans up the bowl.
November 24, 2016
Rated

5

out of

5
 by
PattyEllen
Hill's RX Diet D/W
This food requires an RX from your veterinarian, and Chewy.com facilitated this for me with no delay in delivery! I was so surprised! And I also paid no sales tax or shipping by meeting the spending requirement . As a result, my dog's prescribed feeding regimen went uninterrupted, and I paid no more than I would have at the vet's office! Thanks, Chewy!!! :)
November 16, 2016
Rated

5

out of

5
 by
Furry1
Thumbs up!
I didn't sample it myself, but my dog says it's grrreat stuff!
November 23, 2016
Rated

5

out of

5
 by
Brian
Finally, real glucose control
My 12ish year old lab mix was recently diagnosed with diabetes mellitus. She started on regular insulin and i searched around to find her a diet i *thought* would keep her glucose levels in check. Well, simply reading ingredients isnt enough. It is also crucial to have the right amount and type of fiber in the diet. With other limited ingredient and potato free foods, her levels were still climbing into high 400s, even with 23 units of insulin. Low 200s were difficult to reach, and forget about getting below that. After one week or so with the Hills W/D glucose management food, she recently tested back down near 200. That is with keeping all other variables relatively constant, and only switching her food source. And that was also accomplished with only 20 units of insulin. At first, i was nervous about the high price and if my dog would like a food with 20% fiber. She LOVES it. she previously needed chicken or something added to her food to make it more enticing, but this stuff she gobbles up without hesitation. The price is well worth the peace of mind that comes with a manageable glucose level. Best decision in my dog's diabetes care was to invest in this food. If you have trouble getting glucose levels to safe and healthy ranges, try this food first before you throw money away on increasing insulin doses.
October 25, 2016
Rated

5

out of

5
 by
Bella
Hill's prescription Diet
My dog likes the chicken flavor and she has to eat this type food because she has so many allergies. Chewy also called my vet to confirm this order since it is a prescription diet food! So no work for me! I just searched their site and read the description of the brand to find what I needed, a food with limited fillers.
November 11, 2016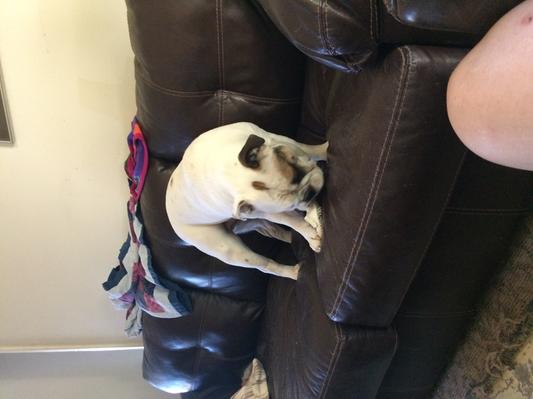 Rated

4

out of

5
 by
Di1959
Easy ordering and better pricing
We have been using this food for our dog for years due to kidney issues and she loves it. I am happy with the ease of order and the pricing is great.
November 14, 2016
Rated

5

out of

5
 by
ROSESKY11
this food is good, for what it was made for
i have 2 dogs on this food, they both love the food, and so far it keep thier kristal,s way down to gone
November 17, 2016
Rated

5

out of

5
 by
thirdeye5
Very good quality
Everything about this ordering process was great,arrived on time and in good condition.Thank you
November 14, 2016
Rated

5

out of

5
 by
KSCKSC
chewy's delivered fast
My dog is on this prescription dog food that is not easy to find in local stores. chewy delivered the food in two days! VERY HAPPY WITH SERVICE
November 14, 2016
Rated

5

out of

5
 by
Scout2008
Hill's prescription w/d dry food
My Pomeranian loves it. Also your customer service people are incredible and I have set up autoship.
November 13, 2016
Rated

5

out of

5
 by
Mack
The product received was as described online
Mack loves is Hill's prescription diet w/d management chicken flavored dog food
November 13, 2016
Rated

5

out of

5
 by
petmom48
this product which is prescribed by my vet is excellent for my dogs(bichon & maltipoo)
the service and price for this product was the best
November 6, 2016
Rated

5

out of

5
 by
FrankP
Food for for diabetic dog
Being newly diagnosed with diabetes, Georgi is now restricted in his eating. The dry kibble as prescribed by his vet is mixed with a little W/D canned and makes the kibble much more palatable. He is feeling much better and loosing a little weight. When we needed quick replenishment of his food and the vet indicated they would need to order it and it would take at least a week, we went to chewey and received our order in 3 days.
October 26, 2016
Rated

5

out of

5
 by
SargesMom518
Incredible Fix For Young 100# Male Lab with Stomach Issues
We went through all of the testing in the world and many different food brands all labeled as "sensitive stomach recipe." This one by far and large was the best thing we ever gave our big guy. He does not have weight issues as he is a large statured dog, he has had issues with diarrhea and loose stool since we brought him home at 7 weeks old. It got to the point he was refusing to eat in fear of what would happen when he used the bathroom. With this food, that's certainly not the case at all. He scarfs it down and does the happy dance while I am filling his bowl. His stool has been solid and has not reacted poorly to any other treats given to him since we started this food brand. It's high fiber content helps BIG TIME! Wish it had more protein but we find ways to substitute it in his diet. The price is high of course but definitely beats $150 trips to the vet once a month!!
June 8, 2016
Rated

5

out of

5
 by
LoriM
Best Weight Control Food Out There
This is the best food if you are serious about your dog losing weight. They don't seem hungry and it really works. I feed less than the recommended amount, so experiment and your dog will lose weight!
October 29, 2016
Rated

5

out of

5
 by
otis
Great commpany ..none other like it !!!
best prices and people helping to get it right ! I will tell all of my friends about the great assortment of foods for pets.
October 30, 2016
Rated

5

out of

5
 by
Lala
Great product
This is really helping me wouderfull doggie. Who is a diabetic. His coat is healthier looking, less shedding. He loves the taste. Gives him what I call clean poop. Love this product.
October 25, 2016