Hill's Prescription Diet z/d Original Skin/Food Sensitivities Dry Dog Food
List Price:

$113.99

Price:

$94.99 FREE 1-2 Day Shipping on this item

You Save:

$19.00 (17%)
8-lb bag

17.6-lb bag

25-lb bag
Description
Food sensitivities and intolerance are potentially serious problems that can result in sensitive or irritated skin, coat and ear conditions or even gastrointestinal upset. Dogs that have a food sensitivities or intolerance, also called adverse reactions to food, typically experience an abnormal response to the protein in the food. If your dog suffers from adverse reaction to food, it is even more important to feed the right food. Hill's nutritionists and veterinarians developed Prescription Diet z/d clinical nutrition especially formulated to support your dog's skin and food sensitivities. In fact, z/d is clinically proven nutrition to help avoid adverse reactions to food.
Key Benefits
Helps improve digestion and stool quality with highly hydrolyzed protein
Helps eliminate food related causes of skin irritation and results in visible improvement to the skin and coat
Helps maintain a healthy skin barrier and enriched with essential fatty acid
Developed with a single carbohydrate source: Corn Starch
Clinically proven antioxidants are added for optimal health benefits
Special Note
Hill's is going through a packaging and formulation change. Customers may receive the old packaging and formulation during this transition.
Hill's Prescription Diets require a veterinary prescription. This product will not be shipped until a copy of a valid prescription authorization is faxed to 1-800-619-7973 or e-mailed to rx@chewy.com.
Item Number

69806

Weight

25.0 pounds

Brand

Hill's

Breed Size

Small, Medium, Large, All Breeds

Food Form

Dry Food

Lifestage

Adult

Made in

United States

Special Diet

Prescription Food
Nutritional Info
Ingredients
Corn Starch, Hydrolyzed Chicken Liver, Powdered Cellulose, Soybean Oil, Calcium Carbonate, Dicalcium Phosphate, Lactic Acid, Potassium Chloride, Glyceryl Monostearate, Choline Chloride, Iodized Salt, vitamins (Vitamin E Supplement, L-Ascorbyl-2-Polyphosphate (source of Vitamin C), Niacin Supplement, Thiamine Mononitrate, Vitamin A Supplement, Calcium Pantothenate, Biotin, Vitamin B12 Supplement, Pyridoxine Hydrochloride, Riboflavin Supplement, Folic Acid, Vitamin D3 Supplement), DL-Methionine, minerals (Ferrous Sulfate, Zinc Oxide, Copper Sulfate, Manganous Oxide, Calcium Iodate, Sodium Selenite), Taurine, Mixed Tocopherols for freshness, Natural Flavors, Beta-Carotene.
Caloric Content
354 kcal/cup
| Guaranteed Analysis | |
| --- | --- |
| Crude Protein | 14.0% min |
| Crude Fat | 10.0% min |
| Crude Fiber | 5.0% max |
| Omega 3 Fatty Acids | 0.3% min |
| Omega 6 Fatty Acids | 3.0% min |
Feeding Instructions
Adjust feeding amounts as necessary to maintain optimal weight. If you are unsure, ask your veterinarian. For best results & safety practices: Use only as directed by your veterinarian. Gradually transition to your pets new food over a 7 day period. Exclusively feed the recommended Prescription Diet dry food, canned food & treats. Keep fresh water available at all times. Have your veterinarian monitor your pets condition.
Transition Instructions
A gradual transition to a new pet food is important to avoid digestive upset. To transition, mix your pet's current food with the new food. Over 7 days, gradually decrease the amount of the current pet food while increasing the amount of new pet food. In some cases, your veterinarian may recommend no transition or a shorter transition time.
Pet lovers also bought...
Customer Reviews
Rated

4.7

out of

5

 by

283

reviewers.
Rated

5

out of

5
 by
VicVic
Great allergy food!
Hill's z/d is the only food our cocker spaniel will eat that helps his food allergies. Before this diet, we were constantly making trips to the vet. Also super fast delivery, thanks chewy!
December 28, 2016
Rated

5

out of

5
 by
TaylorM
Great for dogs with a sensitive stomach
My Cairn Terrier has had acid-reflux type symptoms since she was a puppy. We tried pepcid, pumpkin, ginger, rice & chicken, you name it. This food is the only thing that has helped! I would highly recommend it.
December 19, 2016
Rated

5

out of

5
 by
Maximus
Prescription dry dog food that 2of 3 dogs love.
My dog that has Inflammatory Bowel Disease (IBD), will eat this eventually, but prefers Orijins Six Fish. My other two dogs like this dry dog food. It is crazy @ feeding time.
December 19, 2016
Rated

5

out of

5
 by
Sharon46
Hills Z/D Rx diet works for our Goldendoodle's allergies
Chewy's price on Hills Prescription Z/D diet for skin allergies is what the vet suggested, and definitely less expensive than purchasing from our vet. We decided to go ahead with the automatic ordering and delivery which shaves a bit more off the price of our 50# bag. This diet is really helping our 60 lb. rescue dog, along with some medication which she takes daily. She's got yeast problems - had smelly, oily coat and constant scratching. Tried some other remedies before asking our vet for allergy help. She's doing great - the only food she gets is Hills Z/D. NOTHING ELSE! No table scraps, treats, zip.
December 3, 2016
Rated

5

out of

5
 by
BEAR
Best for severe allergies
This food saved my dog's life. She has horrible allergies and kept getting sick costing me tons of Money. This was the only food she was able to eat and her skin would stay clear. She has red hair and can't have protein plus she's always been itchy and needed benadryl once and a while. I totally recommend this product but it needs to be a strick diet under doctor's care. FYI I have been using chewy.com for over a year and they are top notch!
December 10, 2016
Rated

5

out of

5
 by
Annie
Amazing results
it is not hyperbole when I say that Z/D kibble has revitalized my 16 year old poodle! For the last year she has been declining in mental acuity and everyday physical ability- spending the majority of her time sleeping or wandering listlessly. I tried the hills food to give her diet more protein but got a totally different result. A month after being on the food there was a noticeable uptick in her energy level and mental alertness- it has truly transformed her quality of life. She is now frisky, takes long brisk walks without getting tired, and mentally she is so much improved!!! As I haven't changed anything else in her life I really attribute her change to the new food
November 23, 2016
Rated

5

out of

5
 by
herder
hills z/d dry dog food
product is exactly as ordered and dog is progressing nicely with skin clearing up. Service was exactly as promised and plan on reordering when needed.
December 13, 2016
Rated

5

out of

5
 by
SamandDee
Hill's Prescription Diet Z/D Review
Great product, excellent service and quick delivery time! Our dogs struggle with sensitivities/allergies and we have seen huge improvements in their symptoms since switching to this brand/type.
December 10, 2016
Rated

5

out of

5
 by
WarEagle22
Such a great product!
My 8-year-old golden retriever has had allergy problems and constantly had ear infections. One vet was content to just keep giving her steroid shots; I never liked that, and they were not only not helping much anymore, but they were hurting her hips. The new vet said he's had about a 90-95% success rate with dogs that have used this food, so we gave it a try. I had tried so many different foods, including limited ingredient ones that got great reviews, so one more couldn't hurt. She's been on the z/d food for more than 2 mos. now, and it's made such a big difference. There was a time or two I was tempted to stop it because it didn't seem to be helping, but the vet said it can take 6-8 wks. or more to really see a difference, so we hung in there, and I'm so glad we did. It has totally cleared up her ears, and they were always so bad before. If your dog has allergies, I recommend giving this food a try. It's pricey, but its formula works, and it's worth the cost. The Chewy price and service are awesome.
January 16, 2014
Rated

5

out of

5
 by
Confetti
Could be a life saver
I wish my dog was prescribed on this hydrolyzed protein diet long time ago so myself and my dog should have not suffered for a long time. It's pricey but for as long as it helps my dog with his GI issues and spares us from vet visits, I will continue to work hard so I will be able to afford it. My dog has the Z/D one.
December 3, 2016
Rated

1

out of

5
 by
Shannon
Absolutely not the right food for my dog
I wrote a lengthier, more in depth review on the canned food, which gave my dog hard, tiny stool that she struggled to pass. On the dry version of this, she had wet, dark, large, and outlandishly foul smelling bowel movements. It's worth a try if your doctor has prescribed it, but we had terrible results with this one. So grateful that Chewy refunded us on it.
November 30, 2016
Rated

5

out of

5
 by
Swan
this product works and has helped with my dog's allergies
My dog has had skin allergies due to different foods. She loves this food and it has greatly helped with her allergies. Thank you' Leda Manfre
December 6, 2016
Rated

1

out of

5
 by
britt2016
Stay away
What to begin... I have a older English bulldogge that was prescribed this diet which I didn't agree with from the start. The ingredients are just horrible. Well he actually did good on the Hills Science Diet Ultra z/d until we bought the bag that said "New & Improved" because they decided to make numerous changes. So my dog ended up at the vet after continuous scratching and a very large hot spot with mild ear infection and also some hair loss on his face. Well my roommate decided to try the remainder of the bag for her dog. Low and behold he now has a large hot spot (he is not a bulldog and is a mixed breed). The roommate's dog is 6 years old and has never experienced a hot spot and bouts of itching such as this. I'm sorry Science Diet but I also called and complained and the lady seemed careless as to what I was saying. I hope others read this and decide to make better choices!!!
August 30, 2016
Rated

5

out of

5
 by
DoubleSRanch27
Helped my Border Collie's IBS
My 10 year old Border Collie was in and out of the hospital and ER with severe GI upset. We thought we were going to lose her a couple times. After a bowel biopsy revealed Irritable Bowel Syndrome, my vet recommend the Hills Z/D. I'm all about natural ingredients, so I was skeptical about this, but would do anything for my dogs and was willing to try it. After a week, her symptoms got better and then resolved. Now this is the only food she can eat. NO more diarrhea, vomiting, teeth grinding, or drooling. For her it is a miracle food. We've discovered after trial and error that she can't have fish products (or anything marine related), so this is the only food of its kind on market she is able to stomach. Literally. Glad they have a treat as that is the only treat she can have as well. Glad to have my barn friend back. :-)
September 28, 2016
Rated

5

out of

5
 by
JohninLB
Really works and smells good too
Has definitely helped our dog with itchy skin. She's been on it for about 3 weeks. She likes food a lot.
December 3, 2016
Rated

5

out of

5
 by
Weezie
So far so good
My 12-year old Maltese was switched to this from another Hills Rx diet. She took to it immediately and has had no problems since.
December 2, 2016
Rated

5

out of

5
 by
Freckleswins1
Great Product for dogs with food allergies
My dog loves this food which in itself says a lot. He normally doesn't eat very much and is quite picky. z/d has helped him with his allergies and thankful he likes it too.
November 29, 2016
Rated

5

out of

5
 by
Emac
A great remedy for food sensitivities
Since we adopted our senior dog last winter, she has had chronic gastrointestinal problems and all of the unpleasantness that goes with that. Our vet prescribed this after we'd done all we could and it has worked very well. MANY fewer instances of stomach upset and no more accidents in the house. If you've tried everything to deal with your dog's gastro issues, ask your vet about this. It's definitely pricey, but based on its success with our dog, I think it's well worth it.
November 13, 2016
Rated

5

out of

5
 by
3DEfan
Hypoallergenic
My 1 year 9 months old Lab has rejected all regular dog foods, after that, he ate my home cook meals for three months then stopped, all the above gave him diarrhea, he lost 7 pounds. His vet advised to go on this hypoallergenic prescription diet, he's been eating it for two months now, he's gaining weight, diarrhea has stopped. Hope this will be the solution.
November 18, 2016
Rated

5

out of

5
 by
Photopam
Wonderful
Love this site. Prices are great. Shipment is very fast. Have already recommended to others. Love it
November 25, 2016
Rated

5

out of

5
 by
Shorty5
Very good dog food
Very good dog for my Lexi. She also likes it. She has bad allergy.
November 25, 2016
Rated

4

out of

5
 by
Joes
Just what the Doctor ordered.
A few dollars cheaper than the Vet plus I don't have to drive to town to get it. The order is usually at house (Oregon) in one day.
November 23, 2016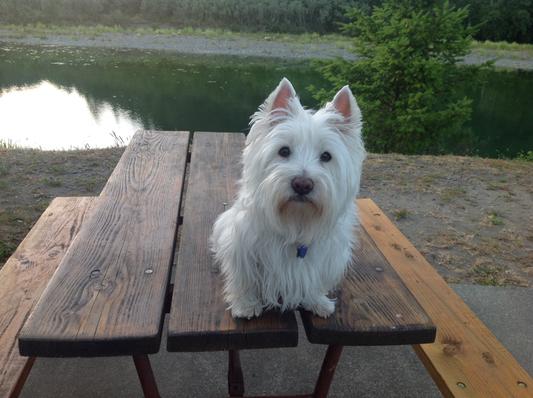 Rated

3

out of

5
 by
mathteacher278
Reduces Colitis Flareups--Slow Shipping
My 11 year old German Shepherd mix was having frequent bouts of diarrhea due to colitis. It was getting to the point where I was having to put her on a course of meds every 2.5-3 weeks to reduce the flareups. The vet recommended trying her on a novel protein or hydrolyzed protein diet. We tried this since the vet carried it in their office. The Z/D has not cured her diarrhea issues, but has definitely made them less frequent. Since starting the Z/D, though, she has had two ear infections and still seems to be licking a lot; I thought this food would help with those issues as well. Chewy claims to have 1-2 day shipping, but I have now placed three orders with them and I would say that their shipping is more along the lines of 5 days. They use FedEx Home Delivery. I placed my most recent order on a Thursday morning but won't receive it until the end of day on Tuesday.
August 14, 2016
Rated

5

out of

5
 by
Marie56
Great for my pit bulls
Do to serious skin issues we have tried several different types of foods without success . ZD prescription seems to be doing the trick. Even my most finicky eater can't wait for breakfast and dinner. Excellent product .
November 19, 2016
Rated

5

out of

5
 by
Bernie
Great
Very tasty and filling!!! Would recommend to a friend
November 17, 2016
Rated

4

out of

5
 by
Jim6
Great Product
Our dogs have eaten the product for years and are doing great! Jim
November 19, 2016
Rated

5

out of

5
 by
tigger
dog food
I am so very thankful that i have found your site. The staff is so awesome and will highly recommend this site to many people I will be using this in the future
November 15, 2016
Rated

5

out of

5
 by
Saydeegirl
So nice not to have to go to the vet and get the food.
Love the ease of not driving to vet every 3-4 weeks just to get food.
November 16, 2016
Rated

4

out of

5
 by
Oly1400
This product really helps dogs with skin allergies
I have a hard time with my old English Sheep dog who is prone to hot spots and always itching. I tried many products but had no success. My Vet suggested I put him on the d/z Hills product to get control of his allergies. It worked quickly and the hot spot problem disappeared. I have had him on this product for two years and it also keeps him at a healthy weight. Not to forget to mention he actually like it.
November 3, 2016
Rated

5

out of

5
 by
blueberry23
Great product
Our dog is now 11 years old, and she has been on this food since she was a puppy with a sensitive stomach. We've found no reason to feed her anything else since it works so well for her.
November 11, 2016