Hill's Science Diet Adult Small & Toy Breed Dry Dog Food
List Price:

$34.99

Price:

$28.69 FREE 1-2 Day Shipping over $49

You Save:

$6.30 (18%)
Description
Hill's Science Diet Adult Small & Toy Breed dog food provides precisely balanced, easy-to-digest nutrition tailored for small and toy breeds.
Key Benefits
Calcium and high quality proteins support bone and muscle strength in smaller dogs
Clinically proven antioxidant blend with vitamins C and vitamins E to help support a healthy immune system
Natural, high quality easy-to-digest ingredients with no artificial colors, flavors or preservatives for a flavorful, nutritious meal
Highly digestible, high quality protein to help maintain lean muscle and high quality fiber, fatty acids and antioxidants to support healthy digestion, skin and coat and a strong immune system
Recommended for adult dogs 1-6 years of age that weigh up to 25 pounds when full grown
Item Number

48941

Weight

15.5 pounds

Brand

Hill's

Breed Size

Small, Extra Small

Food Form

Dry Food

Lifestage

Adult

Made in

United States
Nutritional Info
Ingredients
Chicken Meal, Whole Grain Wheat, Brewers Rice, Whole Grain Sorghum, Soybean Meal, Cracked Pearled Barley, Pork Fat, Chicken Liver Flavor, Soybean Oil, Flaxseed, Lactic Acid, Pork Liver Flavor, Dried Carrots, Dried Spinach, Dried Grape Pomace, Dried Tomato Pomace, Dried Citrus Pulp, Iodized Salt, Oat Fiber, Choline Chloride, Vitamins (Vitamin E Supplement, L-Ascorbyl-2-Polyphosphate (Source of Vitamin C), Niacin Supplement, Thiamine Mononitrate, Vitamin A Supplement, Calcium Pantothenate, Biotin, Vitamin B12 Supplement, Pyridoxine Hydrochloride, Riboflavin Supplement, Folic Acid, Vitamin D3 Supplement), Minerals (Ferrous Sulfate, Zinc Oxide, Copper Sulfate, Manganous Oxide, Calcium Iodate, Sodium Selenite), Taurine, Potassium Chloride, Mixed Tocopherols for Freshness, Phosphoric Acid, Beta-Carotene, Natural Flavors.
Caloric Content
364 kcal/cup
| Guaranteed Analysis | |
| --- | --- |
| Crude Protein | 21.5% min |
| Crude Fat | 12.5% min |
| Crude Fiber | 4.0% max |
| Calcium | 0.65% min |
| Vitamin C | 90 mg/kg min |
| Vitamin E | 700 IU/kg min |
Feeding Instructions
Adjust feeding amounts as necessary to maintain optimal weight. If you are unsure, ask your veterinarian. New to this food? Mix increasing amounts of your pets new food with decreasing amounts of the old food over a 7-day period. Keep fresh water available at all times! Your pets nutritional needs may change as they age. Ask your vet at every checkup. Science Diet is available in a wide variety of dry foods, canned foods and treats for your pets unique needs.
Transition Instructions
A gradual transition to a new pet food is important to avoid digestive upset. To transition, mix your pet's current food with the new food. Over 7 days, gradually decrease the amount of the current pet food while increasing the amount of new pet food.
Pet lovers also bought...
Precisely Balanced Nutrition for Adult Dogs
Hill's Science Diet adult dog food provides precisely balanced, easy-to-digest nutrition for a visible difference in adult dogs. These yummy recipes are specially formulated for dogs 1-6 years of age to help improve skin and coat health, maintain strong, lean muscles and support immunity.
Vets' #1 Choice to Feed Their Own Pets
More than anyone, veterinarians know a healthy dog food when they see one. That's why they give Hill's Science Diet to their own dogs more than any other brand. Hill's works with pet nutritionists to develop recipes with the best dog food standards in mind. These recipes are designed to keep your furry family member healthy and strong so he can enjoy more moments of overwhelming happiness.
The Science Behind Happy
With over 220 veterinarians, Ph.D. nutritionists and food scientists working every day around the world, Hill's is able to create new products and improve existing ones that help your pet live a long, healthy and full life. They pride themselves on wholesome ingredients, precise nutrition and high-quality standards in pet food because they know firsthand that when your cat is healthier, she's happier too.
Natural Recipes Made in the USA
Hill's is proudly made in the USA with only high-quality protein. Real chicken, lamb or salmon is the first ingredient, along with other natural ingredients sourced from North America, Europe and New Zealand-all free of artificial colors, flavors and preservatives.
Fresh, Whole Food Ingredients
Hill's uses high-quality ingredients to provide the proper balance of essential nutrients for optimal health. Guided by evidence-based research, Hill's formulas are precisely balanced to meet each pet's specific life-stage, size or special needs.
DRIED BEET PULP
Excellent insoluble fiber source that supports healthy digestion, and the prebiotic fiber stimulates the growth of the favorable gut bacteria (probiotics).
GROUND FLAXSEED
Rich in Omega-3 fatty acids that improve the shine of the pet's coat and high in fiber that helps move food through the digestive system.
CARROTS
Excellent source of B vitamins and vitamin C and contains the most carotene of any vegetable as well as high levels of antioxidants that provide protection against free radicals.
CRANBERRIES
Excellent source of vitamin C and unique natural source of tannins (astringents found in plants) that help prevent harmful bacteria from thriving in the urinary tract.
APPLES
Good source of antioxidants, vitamin A, vitamin C and dietary fiber, which helps with joint problems and promotes overall gastrointestinal health.
BROCCOLI
Great source of fiber and vitamin C and boosts the immune system, supports skin and heart health and helps the body release toxins.
About Hill's Pet Nutrition
For more than 70 years, Hill's Pet Nutrition has helped enrich and lengthen the special relationship between people and their pets by putting their passion for balanced pet nutrition into everything they do. With a dedicated team of veterinarians and pet nutritionists involved in the development of all their products, Hill's is able to ensure high-quality pet food to help all pets live a happy and healthy life.
Customer Reviews
Rated

4.9

out of

5

 by

60

reviewers.
Rated

5

out of

5
 by
Va123
My dogs love this product
my dogs really love this food. I would highly recommend it. What I like about chewy.com is that it ships very fast. I got my order three days after placing the order.
November 16, 2016
Rated

5

out of

5
 by
Val318
Excellent dog food for a very reasonable price.
The two bags of Hills Science Diet dog food arrived in one day. Excellent value plus I had a $15 off coupon.
November 2, 2016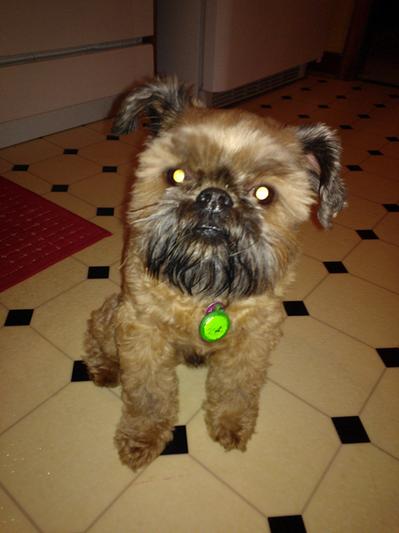 Rated

5

out of

5
 by
DM65
Great product
I have always fed both my jack Russell fiest and my shihtzu this food. They tolerate very well and seem to love the taste.
November 5, 2016
Rated

5

out of

5
 by
KarJud
Fur babies love it.
Our Poochi became very ill with stomach issues. Our Shihpoo already had issues. The vet fed Hills Science Diet, so we tried it. They absolutely love it. They start screaming to be fed.
October 27, 2016
Rated

5

out of

5
 by
Toby
Great Dog Food
I had never purchased science diet foods for my dog before. All my previous dogs have done well with pedigree. When I resscued my little Shih Tzu/Maltese, he would not eat much of it. He has a slight sensitive stomach and is picky with what he eats. When I switched over to this dog food, my dog started gaining a healthier weight and his fur even got thicker. He's a very happy energetic little guy now!
October 12, 2016
Rated

5

out of

5
 by
Katie1722
Great
I love science diet dog food. My dogs have been on it since they were puppies.
October 18, 2016
Rated

5

out of

5
 by
AKC01
Good Nutrition
As recommended by our vet, I'm confident feeding Hill's Science Diet Puppy to my prized possession!
August 18, 2016
Rated

3

out of

5
 by
Kolene223
No Velcro closure?
Love that I can get 'the BIG bag' through Chewy.com! (Our local pet shops only carry the small package sizes for little dogs.) Disappointed that it did not have a Velcro closure like the smaller bags do though.
July 8, 2016
Rated

5

out of

5
 by
ambegrif97
Excellent Service and Product
I am very pleased with my purchase and I will place more orders in the future. Thank you.
July 8, 2016
Rated

5

out of

5
 by
Myndi
This product is so healthy and nutritious for your dogs healtn
My pekingnese lives up to his breeds stubborn and picky personality! He loves science diet so much that it is the only food he will eat. And I am so happy about this because it gives him the daily nutrients he needs to stay in good health
May 20, 2016
Rated

4

out of

5
 by
Scoobysmaw
Dog seems to like it
Selecting a food for your furkid is so complicated these days. So many recalls. So many sources telling you what the foods should and should not contain. So many vendors not being open and honest about what actually goes in their products. I went with Science diet on the recommendation of our vet. I don't believe they have had any recalls either.
April 29, 2016
Rated

5

out of

5
 by
Shugg27
Awesome food
My baby's love it when I was putting it in there feeding container they where going crazy to eat it.it really smells like real food it was making me hungry. lol needless To say they are enjoying it very much I just wish it came in a 30lb bag as well as the 15lb I know I would buy it in a heartbeat!!!! I will be telling friends about this wonderful dog food n telling them to try it!!
April 17, 2016
Rated

5

out of

5
 by
Terri
This product is great
My sons girlfriend has a yorkie, and he's always been a very picky eater! He would rarely eat at all, so when I decided to get my sons new puppy food, I figured I should get his girlfriends dog some new! I used to work at a vets office and we had several clients would always bought this food for their small dogs. I bought a bag for her dog and he absolutely loves it! They have told me that since they switched his food he eats it all! I will be placing more orders for them in the future!
March 1, 2016
Rated

3

out of

5
 by
Nancy
Using new food.
My dog is just switching from puppy food to adult food. Been having a problem finding something he likes. He seems to like this fed to him with my hand. lol His mouth is very, very small and needs something tiny and it is a great size. I only wish we could buy dog food in sample packages. I have bought so many and just have to give it sway.
April 10, 2016
Rated

5

out of

5
 by
MikeC
Great Dog Food - Great service from Chewy.com
I have a 4 year old Maltese and a 3.5 year old Poodle. They have eaten this food for the past 2 years and love it! This was my first order from Chewy.com, the order said I would receive it on a Tuesday, 1 week after purchase. I was pleasantly surprised when it arrived 2 days later on a Friday! My dogs and I were very happy!
March 30, 2016
Rated

5

out of

5
 by
Conny
Poodle likes it
Finally, Hills Science is using healthy ingredients (in some of their dog food anyway). I would never buy it before because their ingredients was by products and corn. This one for toy dogs has chicken meal, no more by products and no corn and my little 4.5 pound rescue poodle likes it. At the rescue he had to eat what ever was donated, even if it was giant kibble for big dogs. This kibble is perfect size for his tiny little mouth and he loves crunching it away. I do want to switch him over to Farmina Wild Boar eventually, (my cats are eating it and LOVING it) but I have to wait until chewy starts carrying it again, hopefully!
December 17, 2014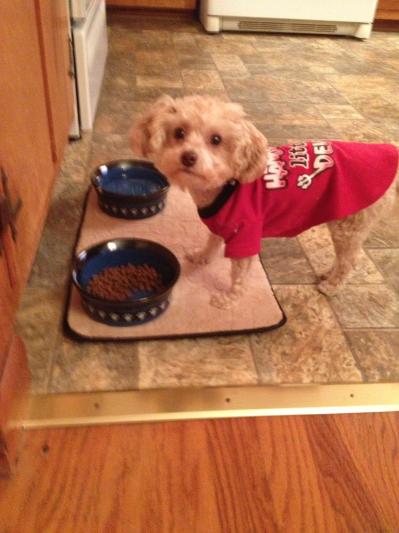 Rated

5

out of

5
 by
Kiwarapaka
My Cavaliers love it.
I love the fast service, the non-needed trip to the pet store, and the freshness of the product.
April 22, 2016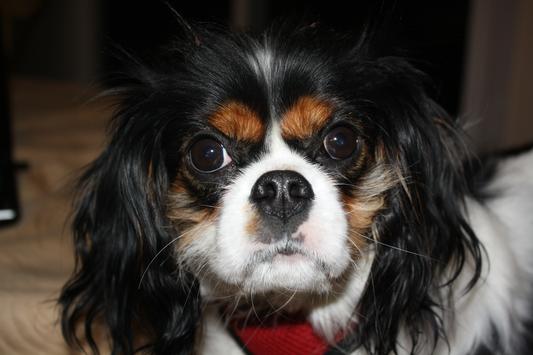 Rated

5

out of

5
 by
Macie
Great dog food!!
My fussy Pomchi will eat this food. She is very fussy and of the few dry foods she will eat this is one. Very small bite size pieces.
March 9, 2016
Rated

4

out of

5
 by
jackieh29
Overall good dog food
Our dog adjusted well to this dog food. I was surprised by the amount of servings that was in the bag. A good amount. Only small complaint is it looks really dry so sometimes we put a little oil on it. Overall an great product.
January 14, 2016
Rated

5

out of

5
 by
Paris12
I love the science diet for my dog
I love this food product not only is it healthy but it also doesn't leave a smelly poop after she pottys
March 3, 2016
Rated

5

out of

5
 by
SandraDee123
Transition time!
My Jack Russell Terrier female just turned one year. The vet suggested we pull her off Hill's small breed puppy food and transition her to the adult small and toy breed so that she wouldn't get fat. Not likely, as active is she is, but anyway, she's not a baby anymore. She had no trouble transitioning and truly, given a choice, any dog in our extended family, will choose Science Diet over any other food we have offered. So...another 5 Star rating for Hill's Science Diet! Thanks for the great product.
July 8, 2015
Rated

5

out of

5
 by
Lizz
Easy order; super fast delivery
I was running out of dog food for my 2 dogs and didn't realize it until Monday. I knew I wasn't going to get to the store until the weekend so I took a chance and ordered. I am happy I did. Chewy made everything easy and the food was delivered in 2 days! I had free delivery and the price was comparable (or less) than what I would pay at my local store. I was so satisfied with the service that i setup the auto delivery. Now I don't have to carry 30 pounds of dog food. Would definitely reccomend to others.
April 24, 2013
Rated

5

out of

5
 by
Lashon
Great product
My dog has a sensitive stomach and can't eat just any brand of food. However, all of Hills Science Diet foods allow him to enjoy food and snacks that don't upset him and that he seemingly loves. He always eats everything in his bowl and I have peace of mind knowing he's getting a nutritious meal.
December 9, 2015
Rated

5

out of

5
 by
Karen58
My dog loved this product
My dog loves this food. She is usually pretty finicky, but when you put this in her bowl, she loves it. It is nice and small for small dogs to eat.
January 4, 2016
Rated

5

out of

5
 by
ZoeZoesMom
Amazing improvement in dog
My 13 yo Pomeranian is like a puppy again. She loves the food, but its the energy, healthy coat, and overall change in her that pleases me most. I recommended Science diet to all who care about their pets
December 10, 2015
Rated

5

out of

5
 by
Rose
Sadie finds these tiniest of kibble easiest to chew
I mix her Tbls of wet food, a Tbls of water with one third cup of this tiny kibble, and she eats every bite.
December 29, 2015
Rated

5

out of

5
 by
Mickey
Fast delivery
Really good experiences from ordering from this site. I got a great deal on the dog food we have been buying from our vet for years!
December 14, 2015
Rated

5

out of

5
 by
Cody
Adults 1-6
This is the food for our two friends that are adults but not seniors. They need more vitiamns and protein to stay healthy than my older girl needs . Chewy has something for all of our pets needs.
November 15, 2015
Rated

5

out of

5
 by
Tina2
Great dog food
Our Yorkie has been on this food since she was 4 months old and does very well with this food. It is cheaper for me to order through Chewey than purchasing it at the pet stores!
November 17, 2015
Rated

5

out of

5
 by
JudyDC
My fur babies love it.
I have been feeding my chihuahuas Hill's Science Diet from the time I got them and they seem to do very well on it.
December 11, 2015