Hill's Science Diet Fruity Snacks with Apples & Oatmeal Dog Treats, 8.8-oz bag
List Price:

$7.99

Price:

$5.07 FREE 1-2 Day Shipping over $49

You Save:

$2.92 (37%)
Description
Hill's Science Diet Fruity Snacks with Apples & Oatmeal are delicious, natural treats made from only the best ingredients. Since they're made with apples, they provide a natural sources of vitamins, minerals and phytonutrients. Fruity Snacks provide great taste and great nutrition in perfect harmony.
Key Benefits
Crunchy treats made with real fruit pieces
Oatmeal supports healthy digestion
Flaxseed supports healthy skin and coat
Naturally preserved with no corn, artificial colors or flavors
Provides a natural sources of vitamins, minerals and phytonutrients
Item Number

52494

Brand

Hill's

Breed Size

All Breeds, Small, Medium, Large

Food Form

Treats

Lifestage

Adult, All Stages

Made in

United States
Nutritional Info
Ingredients
Ground Wheat, Oat Flour, Dried Apples, Oatmeal, Chicken Meal, Flaxseed, Beet Pulp, Molasses, Calcium Carbonate, Salt, Chicken Fat (Preserved with Mixed Tocopherols & Citric Acid).
Caloric Content
23.57 kcal/treat
| Guaranteed Analysis | |
| --- | --- |
| Crude Protein | 13.0% min |
| Crude Fat | 4.0% min |
| Crude Fiber | 6.0% max |
Feeding Instructions
We know that face is hard to resist, but feed these to dogs as a snack as part of a healthy feeding routine with Science Diet dry and canned foods. For best quality (and a happy dog!), use within 3 weeks of opening.
Transition Instructions
A gradual transition to a new pet food is important to avoid digestive upset. To transition, mix your pet's current food with the new food. Over 7 days, gradually decrease the amount of the current pet food while increasing the amount of new pet food.
Pet lovers also bought...
Hill's Nutritional Philosophy
Hill's is committed to research and innovation and believes that the right nutrition is vital to pets living long, healthy lives. That's why their treat recipes are made up of high-quality and thoughtfully sourced ingredients like real meat, fruit and vegetables. With a wide variety of jerkies, chews and crunchy biscuits, it's easy to treat your pup to something good.
The Science Behind Happy
With over 220 veterinarians, Ph.D. nutritionists and food scientists working every day around the world, Hill's is able to create new products and improve existing ones that help your pet live a long, healthy and full life. They pride themselves on wholesome ingredients, precise nutrition and high-quality standards in pet food because they know firsthand that when your cat is healthier, she's happier too.
Natural Treats for Healthy, Happy Dogs
In an effort to make the best dog treats around, Hill's uses high-quality protein like chicken or beef in their Jerky Strips, nutrient-dense fruit and oatmeal in their Fruity Snacks and real vegetables in their Dental Chews. Each Science Diet treat recipe is made with natural ingredients and never contains corn, artificial colors or flavors to help your pup stay healthy and happy.
About Hill's Pet Nutrition
For more than 70 years, Hill's Pet Nutrition has helped enrich and lengthen the special relationship between people and their pets by putting their passion for balanced pet nutrition into everything they do. With a dedicated team of veterinarians and pet nutritionists involved in the development of all their products, Hill's is able to ensure high-quality pet food to help all pets live a happy and healthy life.
Customer Reviews
Rated

4.7

out of

5

 by

63

reviewers.
Rated

5

out of

5
 by
Beagles7
My beagle loves these
My 16-18 year old Beagle has gotten a little fussy in his old age but this and the other flavor is his favorite treat. I keep them in the car for him to make our trips even more special.
November 22, 2016
Rated

4

out of

5
 by
Shep63
What's good for 1 may not be good to others
Evidently what looks and sounds good to me, doesn't necessarily mean my dog will feel the same. He won't eat them . I'm sure it wouldn't be the same for all for all dogs just my little picky brat.
November 17, 2016
Rated

5

out of

5
 by
Sue35
My dog loves these treats!
I think these treats are my dog Molly's favorites. So when Petsmart quit selling most Science Diet items, I was pleased to discover Chewy.b
November 16, 2016
Rated

5

out of

5
 by
Harley16
My dog loves them
They are like a oatmeal cookie with apples. My dog loves them and they are very healthy. The cranberry is also good.
November 14, 2016
Rated

4

out of

5
 by
Jackie27
My dogs love them.
I like that they're just big enough that they have to stop and chew. Good ingredients helps alot.
October 26, 2016
Rated

1

out of

5
 by
YorkieMom
Good ingredients but
My little yorkie could not bite them, they are too hard for her.
October 22, 2016
Rated

3

out of

5
 by
Dogblu
Our Labradoodle doesn't care for them.
Our Labradoodle puppy will not eat them. I think they smell great! I gave them to our daughter for her pup.
October 17, 2016
Rated

5

out of

5
 by
Halloween64
We have used this product for 2 years it's great
Our store is not carrying these anymore, we have a Lab who used to get uti's and this was the only cranberry treats that were healthy and helpful she hasn't had one since.
October 14, 2016
Rated

5

out of

5
 by
Beall11
Happy dog and owner
I'm so happy that I found Chewy!! I can get all of Beall's treats in one place
October 4, 2016
Rated

4

out of

5
 by
shadowsmom
great product
My dog absolutely loves these treats. Great quality at a fair price. Will definitely order these again.
September 6, 2016
Rated

1

out of

5
 by
robin
my dog didnt like them
Its hard to give a rating based on taste... my dog didnt care for them at all. I gave them to a friend whose dog will eat anything...
September 2, 2016
Rated

5

out of

5
 by
Frostybear
Love these!
My dog, Toby, loves these treats! They seem quite healthy, too.
September 4, 2016
Rated

5

out of

5
 by
Emma
My dog loves these!
My dog loves both the Apple and the Cranberries treats.
August 30, 2016
Rated

5

out of

5
 by
Luc25
Great value
Dog and I love these treats Low calorie Just the right size The other flavors are a bigger treat and can be given once A day
August 17, 2016
Rated

5

out of

5
 by
patengro
Great dog treats!
I originally found this treat at our vet's office. Our little lady LOVES these apple/oatmeal treats. I can only guess, of course, that they taste like apples. She will very often avoid her other treats in favor of these.
July 25, 2016
Rated

5

out of

5
 by
caj57
great
I will order this again for my dog. My dog loves this treat.
July 13, 2016
Rated

5

out of

5
 by
Shari105
Great price
My dog loves these treats. The price is very good.
May 22, 2016
Rated

5

out of

5
 by
wildride
All natural treat!
I purchase these all the time for my dog. He can't wait for his treat! I love the fact that they are all natural and good for my dog.
May 14, 2016
Rated

5

out of

5
 by
GermanShepherdsRock
Why you should buy Hill's products.
Hill's products are by far the best to feed your fur babies. Why? Due to stringent testing, you will be assured the meats, grains, all ingredients have been tested for purity by their very own testing labs outside the production facility. And they manufacture their own products, not farming out any products to other canning/dry food processing plants. My vets have personally been to Hill's processing plants and said the facilities are pristine...even the purity of their products exampled by human consumption. They buy their ingredients from USDA inspected AND APPROVED sources. You can feed your pet Hill's foods and know they are receiving truly balanced and clean food.
July 27, 2014
Rated

5

out of

5
 by
Toots
Great and Healthy Treats.
My Elkie loves them. I have been getting them for some time for her. She likes both the Cranberry and the Apple. I am trying to keep her calories down so these fit the bill.
March 5, 2016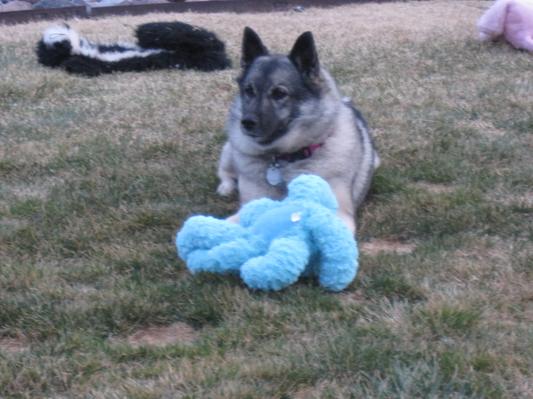 Rated

5

out of

5
 by
ScoutsMom
Great stuff for my great dog!
Good healthy treat -- will order more :) Science diet has a good rating.
March 9, 2016
Rated

5

out of

5
 by
tallieshadow
My dogs love these!
Both my aging dogs really love these treats. The ingredients are healthy, yet still tasty enough to be their favorite treat. The only drawback is that they are pricey and only come in a small bag. If you have large dogs, as I do, you can go through these bags pretty fast, so it is not the only treat I buy. And the great prices at Chewy.com helps make them more affordable.
November 9, 2015
Rated

5

out of

5
 by
Zeke
Big Hit
In our house we call these scones. The dogs think these are a REALLY big deal. They are soft yet crunchy. All three love them.
February 4, 2016
Rated

5

out of

5
 by
Vicky
Love! Love! Really Love
My Yorkies love these treats. Love! Really love! Whenever I pick this bag of treats up, they will do whatever I want.
February 2, 2016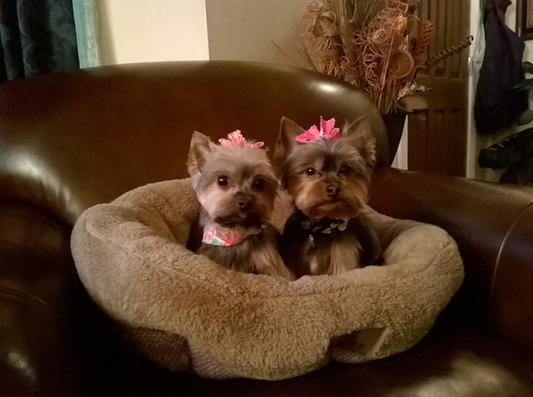 Rated

5

out of

5
 by
Karin
Eaten too quickly!
Our four rescued canines LOVED these treats! Everything Hill's makes is wonderful! Trying a new flavor this week. Already shipped.
January 19, 2016
Rated

5

out of

5
 by
Smith39
Must be delicious, my dog loves them!
I like the idea that these are natural and good for the pet. She loves the especially crunchy bites and always wants more!
January 3, 2016
Rated

5

out of

5
 by
Infantry
Excellent product. Highly recommend...
Great product... I highly recommend this product for all dog lovers wanting to give a treat to their member of the family.. the four legged member
December 24, 2015
Rated

5

out of

5
 by
Arlene
Hills Science Frutiy snacks
I have my dog on these snacks...and trust me ...she knows the exact time she should be getting them. I tis as if she has a clock in her head...she loves them and they are good for her!!!!
December 1, 2015
Rated

5

out of

5
 by
donnajeanm
Great Cookie
my dog has stomach issues and this is a really great cookie. no grains she loves it doesn't bother her stomach has all good ingredients
November 17, 2015
Rated

4

out of

5
 by
MEMA
GREAT TREAT. SHARED SOME WITH MY DAUGHTER'S THREE DOGS AND THEY LOVE IT ALSO.
OUR DOG LOVES THE FRUITY SNACKS. hE LIKES US TO THROW ONE TO HIM AND HE TRIES TI CATCH IT.
November 28, 2015