Merrick Natural Stuffed Twin Hoofers Dog Treat
List Price:

$7.99

Price:

$5.09 FREE 1-2 Day Shipping over $49

You Save:

$2.90 (36%)
Description
Double your pleasure with our Twin Hoofers. All the flavor of our single hoofer but twice the durability. All hooves contain natural stuffing that we leave in while we process these rugged chews. This means that once your lovely canine reaches the exterior hoof they have officially moved into the bonus round.
Key Benefits
All Natural
No artificial coloring or flavoring
Made in the USA with ingredients sourced in the USA
Item Number

52374

Breed Size

All Breeds, Small, Medium, Large

Food Form

Treats

Lifestage

Adult, All Stages

Made in

United States

Special Diet

No Corn No Wheat No Soy
Nutritional Info
Feeding Instructions
Treat responsibly: choose treats as recommended based on the size of your dog. For the safety of your pets, observation is recommended when giving your pet treats or chews. Keep fresh water available at all times. Serve treats responsibly as part of a complete & balanced diet.
Pet lovers also bought...
Customer Reviews
Rated

4.4

out of

5

 by

16

reviewers.
Rated

5

out of

5
 by
AnythingBEER
Excellent
Excellent product for the price. I purchased 2 of these "Hoofs" for my dogs and let me tell you they LOVE them. There HUGE and last a long time. I own a Brittany and Mini Dachshund and there both happy pooches....
January 12, 2017
Rated

3

out of

5
 by
Puppylove1
I would like to see more uniformed sizes
I have not given these to my 2 dogs yet, I am sure they will love it. I am a little concerned on which to give to which dog since one is almost twice the size of the other. I am sure they will both be happy.... but I feel guilty
December 28, 2016
Rated

5

out of

5
 by
Serena
Best Dog Chew Bar none
My collie puppy was an incessant chewer, unfortunately, he only chewed things he shouldn't: Table legs, chair legs, minolo blahnik shoes...I got him some of these whole cow hoofs and he's chewed nothing but them since!! He reduces them to pieces and it takes him a long time.
November 14, 2016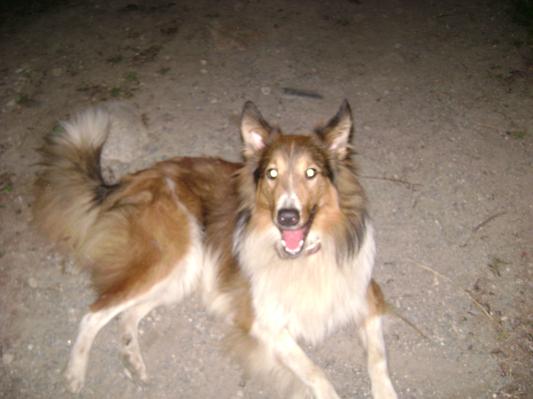 Rated

5

out of

5
 by
Debbie50
This solves all chewing needs - naturally!
I have finally found something that my furbaby cannot chew up and be done with it in 5 minutes or less! Keeps her busy out in the yard and, she doesn't get bored too fast and start digging holes! Love this!
November 6, 2016
Rated

5

out of

5
 by
Aurora
Love these things.
These hooves are awesome. Good size (they last a few days) and they're extremely engaging. My pup loves them!
October 17, 2016
Rated

5

out of

5
 by
Bell65
Chewing
We recently started buying the hoofers & they are great. They are made in USA & cheap. I have a Jack Russell that is quite hyper, haha, & it take him 1 week to chew through 1 hoof. Most other chew products he chews through in 1/2 a day.
September 18, 2016
Rated

4

out of

5
 by
EllieBelle
mixed feelings
our pup LOVES pig hoofs so we got this specially for her birthday. she was so excited when we unwrapped it but in her very first bite she bit right in the middle and the two hooves broke apart scattering a mess all over the floor. the "natural stuffing" was a nice treat but as i said, it got all over the place, we had to throw most of that stuff out. Many pieces broke up small, which always makes me worried about her choking. the hooves themselves are still around, as it takes her a while to get through them regularly. Merrick is our favorite brand but not sure if i would buy this again for reference: we have a 45 lbs mutt. (chow/lab/retriever etc)
February 13, 2015
Rated

4

out of

5
 by
Copper
Dog went crazy for it
I first got Merrick hooves from their value pack chew treats. My dog and the dog I had been petsitting both went crazy for them. They were entertained for over an hour chewing on them. However the hooves in the bag were cut in half, making them a perfect size for my 46lb mutt. These ones are full hooves and they're huge. My dog won't touch anything she deems too big, even a tasty cow hoof. Wish they offered the halves by themselves. Otherwise a great chew to keep your dog entertained.
December 15, 2015