MidWest iCrate Single Door Fold & Carry Dog Crate
List Price:

$68.99

Price:

$50.46 FREE 1-2 Day Shipping on this item

You Save:

$18.53 (27%)
18-inch

22-inch

24-inch

30-inch

36-inch

42-inch

48-inch
Description
Designed completely around the safety, security and comfort of your Dog. The iCrate Single Door Dog Crate sets up easily with the fold and carry configuration that requires no use of tools and can be completed by almost anyone. The dog crate comes to you equipped with every feature you can think of; a composite plastic pan for easy cleanup in the event of an accident, plastic carrying handle to move the dog crate from one location to another comfortably, safe and secure slide bolt latches for the safety and security of the pet inside and the furniture on the outside, and most importantly a free divider panel for use while your puppy is still growing up.
Key Benefits
Strong and sturdy metal crate structural design creates a safe place for your pet while you're away
Fold and carry configuration makes it very easy to relocate or travel with
Includes a divider panel so your puppy can grow into the crate
Composite plastic pan is durable and also replaceable
Safe and secure slide bolt latch keeps your pet secure inside the crate
Rounded corners for pets protection from injury
Item Number

60375

Dimensions

48 x 30 x 33 inches

Breed Size

Giant
Size
| Size | Dimensions | Pet Weight |
| --- | --- | --- |
| 18-inch | 18 x 12 x 14 inches | up to 6 pounds |
| 22-inch | 22 x 13 x 16 inches | up to 12 pounds |
| 24-inch | 24 x 18 x 19 inches | 11 to 25 pounds |
| 30-inch | 30 x 19 x 21 inches | 26 to 40 pounds |
| 36-inch | 36 x 23 x 25 inches | 41 to 70 pounds |
| 42-inch | 42 x 28 x 30 inches | 71 to 90 pounds |
| 48-inch | 48 x 30 x 33 inches | 91 to 110 pounds |
Pet lovers also bought...
A Safe and Cozy Den for Your Pup
Dogs are instinctively den animals that need a place they can go to feel safe. Midwest's iCrate gives pups a place of their own with a crate that's not just cozy but also great for housebreaking. It's built for the safety, security and comfort of your dog and designed for your convenience.
Safe, Secure and Made to Last
Midwest iCrates are built with your pet's safety in mind, so you can be sure that he'll be comfortable and secure in his new home. Slide-bolt latches ensure that there are no daring doggy escapes, and the crate features rounded corners and a durable, satin-black Electro-Coat finish.
Easy to Carry, Set Up and Clean
The iCrate's fold and carry design allows you to set it up in seconds without using any tools. For easy transport, the iCrate folds down to a portable suitcase size. Simply attach the included plastic handles, and you're ready to go. The plastic pan can be removed and cleaned easily in case of accidents. The double-door crate gives you front and side access for more placement options.
It's Always the Perfect Size
Be sure to choose a size that will fit your dog when he's fully grown. Midwest iCrates come with a divider panel that makes it easy to adjust the size of the crate as your puppy grows. You'll always have the right size crate, and with a smaller living space, your pup will be less likely to do his duty in a corner of the crate.
Choosing the Right Size Crate
Overall Dimensions:
18"L x 12"W x 14"H
Overall Dimensions:
22"L x 13"W x 16"H
Overall Dimensions:
24"L x 18"W x 19"H
Overall Dimensions:
30"L x 19"W x 21"H
Overall Dimensions:
36"L x 23"W x 25"H
Overall Dimensions:
42"L x 28"W x 30"H
Overall Dimensions:
48"L x 30"W x 33"H
About MidWest
Through research, detail-driven product development and rigorous testing, MidWest has compiled all the components that go into producing the best-performing, safe, comfortable, appropriately sized healthy environments and products for pets. With a commitment to ongoing innovation, they continue to implement new processes to ensure long product life, ease of use and total consumer satisfaction, providing pet parents with the best quality and price for the best value overall.
Customer Reviews
Rated

4.8

out of

5

 by

1037

reviewers.
Rated

5

out of

5
 by
BJ19
Excellent Crate!
Excellent crate and easy to pop up and is of great quality and the price is phenomenal compared to pet store prices that I have paid in the past for other crates. I got this crate for 2 of my Hairy "Cat" Children who were going to travel with me to Florida from North Carolina in my Van(I removed my 2nd row of seats) as they have health issues and the size I got was large enough to keep them safe in the van, give them room for a small litter box, water, and their bed as well as allow my Lab, who also has health issues and would be sitting in the 3rd row of seats in the van, the ability to get down onto the floor if she wanted to during the trip. Saved me the time, trouble, and extra money to have Chewy deliver it to my door instead of a higher price at a local specialty store. Chewy is the best. I order all of my Hairy Children's food from them and the staff at Chewy are all exceptional people to do business with. I have 6 Hairy Children whom I adore and it is a pleasure doing business with Chewy.
October 16, 2016
Rated

4

out of

5
 by
Dooley
Good Dog Crate!
My wife and I recently got a rescue dog. He is large about 80+ lbs, and 2 years old. We believe he is a boxer mix, short hair like a boxer and his coat color / pattern is very similar. I was worried about him when the temps got below 30 degrees. He needs some training and is very hyper / jumps / and likes chewing things as we have already experienced having him in the garage. Well purchased this crate for him so he could sleep in the garage on real cold nights. I leave him a radio on and have a space heater also. Got him a mat for inside it and he curls right up and loves it. Be aware if buying this crate for inside your home with a larger dog it is a little noisy. Every time Rick moves around the plastic mat insert with the wires crate makes a lot of noise, but that's expected. I would definitely recommend if only using for short periods of time while you are not home or at night. If you need a crate for travel purposes i might look into spending a little more $ and getting the fully enclosed plastic type crate. This one is not the most ridged wired crate, but i knew that buying it.
December 27, 2016
Rated

5

out of

5
 by
Kate
Best Value Crate
I had to order this crate for my adult male lab who is around 75 pounds and an avid chewer. It has held up extremely well. I was able to set the crate up by myself and was also able to fold it and carry it to the car when we went on a trip last month. It also came with excellent instructions. In all, this is a sturdy crate at a fraction of the price pet stores are selling crates at. I would highly recommend this product
January 18, 2017
Rated

4

out of

5
 by
Lynn
Lack of Decent Instructions
Instructions for putting this together were poor. You end up with an extra piece which is the divider but trying to find out how to insert it was hit and miss due to lack of instructions. If you put it in wrong, getting it back out is a pain. If you are looking for the type of cage with wire flooring and the pan underneath this is not that type. There is nothing covering the pan that goes underneath. This cage was purchased for purpose to re-do housebreaking. Perfect size for my Chihuahua Shih tzu mix, weighs 12 pounds.
January 11, 2017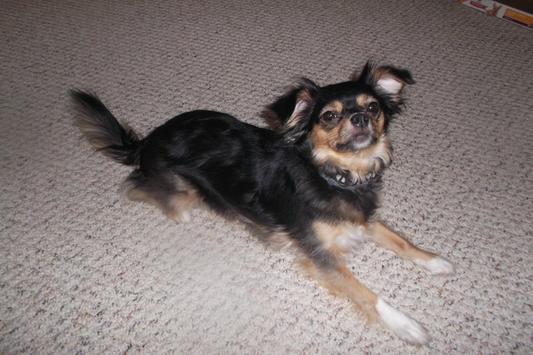 Rated

5

out of

5
 by
Slowe42
Works great
It was kind of annoying opening it up because it's so big, but other than that it works really well and I'm happy with it
January 17, 2017
Rated

5

out of

5
 by
Meg216
Great Quality and Price
Arrived in record time! Great quality at a great value.
January 18, 2017
Rated

5

out of

5
 by
Petpal
Great product & sturdy.
I purchased this to train 6 lbs. pup. Quality is great for the price.
January 17, 2017
Rated

5

out of

5
 by
ChupeChup
Better Than Expected!
We adopted our first puppy back in September and on a whim ordered the 30in crate for our little Chutney. Chutney is an Alaskan Husky (blend of various Northern breeds) and as she got older we started to see more Shepherd than Husky so we knew that later on we would need to get her a bigger crate. The crate came with a divider, is really easy to put together/ travel with, and surprisingly sturdy! Chutney took to her crate instantly and did not try to escape , break out, and did not freak out when left in there. Now she is currently 5 months old, around 35lbs, and will definitely be needing the next two sizes up!
December 31, 2016