Orijen Regional Red Grain-Free Dry Dog Food
List Price:

$136.99

Price:

$102.99 FREE 1-2 Day Shipping on this item

You Save:

$34.00 (25%)
4.5-lb bag

5-lb bag (Original)

13-lb bag

15-lb bag (Original)

25-lb bag

28.6-lb bag (Original)
Description
Formulated to match your dog's natural diet, Orijen Grain-Free Regional Red food is loaded with the protein-packed meat ingredients that Mother Nature intended all dogs to eat. Each bag includes Angus Beef, Wild Boar, Boer Goat, Romney Lamb, Yorkshire Pork & Wild Mackerel and regional fruits and vegetables. These world-class ingredients are all sustainably farmed or fished within the US and arrive FRESH each day, so they're preservative-free, never frozen and loaded with the animal proteins and fats that nourish your dog completely. Orijen benefits dogs of every breed, size and life stage.
Key Benefits
Ingredients are all sustainably farmed or fished regionally and arrive fresh or raw each day, so they're free of preservatives and loaded with the animal proteins and fats that nourish your puppy completely
Brimming with 38% richly nourishing protein and limited to 20% low-glycemic carbohydrates to nourish all dogs according to their evolutionary and biological needs
Includes nutrient-dense WholePrey™ ratios of fresh meats (including muscle meat, organs, and cartilage) provide virtually every nutrient your dog needs to thrive – only zinc is added
Infused with marine-source DHA and EPA Omega-3 Fatty Acids to support peak skin and coat conditioning
Veterinarian-selected botanicals help support metabolism, strengthen organs and cleanse the body of toxins
NOTE: During packaging, Orijen's air evacuation process draws excess air from the bags prior to sealing. Depending on certain variables, some packages will appear vacuumed and others not. Rest assured the food in each bag will be equally fresh!
This item is not eligible for discounts.
Item Number

60887

Weight

28.6 pounds

Breed Size

All Breeds, Small, Medium, Large

Food Form

Dry Food

Lifestage

Adult, All Stages

Made in

Canada

Special Diet

GMO-Free, No Corn No Wheat No Soy, Low Glycemic, Grain-Free, Gluten Free
Nutritional Info
Ingredients
Boneless Angus Beef*, Boneless Wild Boar*, Boneless Lamb*, Beef Liver*, Boneless Pork*, Pork Liver*, Whole Herring*, Lamb Liver*, Beef Meal, Lamb Meal, Herring Meal, Salmon Meal, Pollock Meal, Beef Tripe*, Bison*, Lamb Fat, Whole Egg*, Red Lentils, Chickpeas, Green Peas, Yellow Peas, Green Lentils, Herring Oil, Pea Fiber, Yams*, Sun-Cured Alfalfa, Pumpkin, Butternut Squash*, Spinach Greens*, Carrots*, Red Delicious Apples*, Bartlett Pears*, Cranberries*, Blueberries*, Kelp, Licorice Root, Angelica Root, Fenugreek, Marigold Flowers, Sweet Fennel, Peppermint Leaf, Chamomile, Dandelion, Summer Savory, Rosemary, Enterococcus Faecium, Vitamin A, Vitamin D3, Vitamin E, Niacin, Riboflavin, Folic Acid, Biotin, Vitamin B12, Zinc Proteinate, Iron Proteinate, Manganese Proteinate, Copper Proteinate, Selenium Yeast *Delivered Fresh, Preservative-Free and Never Frozen.
Caloric Content
3,940 kcal/kg, 449 kcal/cup
Guaranteed Analysis
Crude Protein
38.0% min
Crude Fat
18.0% min
Crude Fiber
4.0% max
Moisture
12.0% max
Calcium
1.9% min
Phosphorus
1.4% min
Omega 6 Fatty Acids
2.0% min
Omega 3 Fatty Acids
1.0% min
Docosahexaenoic Acid (DHA)
0.4% min
Eicosapentaenoic Acid (EPA)
0.2% min
Glucosamine
900 mg/kg min
Chondroitin Sulfate
400 mg/kg min
Pet lovers also bought...
Biologically Appropriate Commitment
Dogs and cats are built like their ancestors, and that's why all of Orijen's recipes are based on five biologically appropriate principles. They start with a variety of unmatched fresh meat inclusions that are rich in protein. Orijen includes whole prey ratios that naturally provide the nutrients your dog needs. Carbs are limited, but there are plenty of fresh fruits, vegetables and cleansing botanicals.
Whole Prey Foods
In the wild, dogs consume the whole animal to meet their full dietary needs, so Orijen recipes incorporate three whole prey elements in specific ratios.
Meat (70−85%) High meat inclusion means all amino acids are provided in natural form, without any synthetic supplements.
Edible Bone (5−10%) Bone, marrow and cartilage provide calcium, phosphorus, glucosamine and chondroitin without any artificial additives.
Organ Meat (10−15%) Fresh liver and tripe are richly nourishing sources of vitamins and minerals, including iron, zinc, and vitamins A, B and D.
Quality, Sustainable Ingredients
Orijen believes you have a right to know where the ingredients in your dog's food come from. From nest-laid eggs and wild northern pike to juicy orchard-grown apples and crisp garden greens, each ingredient is sourced from local producers they know and trust.
Fresh, Whole Food Ingredients
Orijen uses fresh, regional ingredients that are GMO-free and sustainably and ethically produced.
LICORICE ROOT
Supplies soluble fiber, soothes and nourishes the digestive tract, cleanses the colon, and reduces insulin levels.
CRANBERRIES AND BLUEBERRIES
Rich in antioxidants and help support a strong immune system and healthy urinary tract.
ANGELICA ROOT AND FENUGREEK
Support digestion and provide protective antioxidants that defend the kidney against chronic damage.
BUTTERNUT SQUASH
Loaded with healthy fiber and a natural source of vitamins, including B6 for immune support.
About Orijen
Orijen products are created by Champion Petfoods, an award-winning pet food maker whose mission is to make biologically appropriate dog and cat foods from fresh regional ingredients. The ingredients used in Orijen recipes are sustainably raised or caught in Canada by local ranchers, farmers and fishermen.
Customer Reviews
Rated

4.8

out of

5

 by

606

reviewers.
Rated

5

out of

5
 by
Linda08
Regional Red Orijen
Just started our 90 lb German shepherd puppy on this food. She turned her nose up to the large breed puppy food. Also she was shaking her head, and eating her paws. Not sure if it was the chicken in it. She refused to eat it after the first day. I called Chewy and they were wonderful. Ordered the Regional Red, she ate the food down to the last kibble. I know Orijen is a great food. The breeder said use large breed puppy or adult food. I also did allot of research on the best food. Orijen is a great food! I also read the reviews on other dogs that had allergies, and the regional red had good reviews as well.. Chewy is a great company, will order from them again. Quick delivery which helps allot. Thank you!
January 10, 2017
Rated

5

out of

5
 by
DobermanMom
Never Knew What They Were Missing
Changed my dogs over to Orijen from another high quality food because the other food went bad due to packaging. They also had recalls in the past. Really felt as though I needed to find a new food. Needed a food without chicken due to an intolerance by one of my dogs. Since my two dobermans have started on Orijen Regional and Six Fishes I have noticed some big changes in them. Please keep in mind that they were already eating a premium dog food. There coats have changed texture and are sooo shiny. They were beautiful before but now OMG. One dog has a rough nose, but I can see it smoothing out. They no longer look for droppings when they run in the woods. The price is deceiving because you feed less. I am feeding 2 active Dobermans 1 is 100 Lb and the other is 80 Lb. A 28 Lb bag lasts 15 days. Also Orijen customer service will take the time to find the right food for your dog.They take the time to answer all questions.
November 24, 2016
Rated

5

out of

5
 by
Upzdazy
Highest quality dogfood
Wish my Dog could write this review! She seems to really love this food! She is picky, so I know it must be delicious! Unfortunately, it is more expensive than most brands and I have a 90 lb dog, the only drawback I see!
January 16, 2017
Rated

1

out of

5
 by
Cedes
Older food.
I hate to be the one to write a bad review but this shipment seemed off to me. I've purchased this favor in the store and was extremely fresh. When I received this one in the mail it was not air sealed like most I've seen. After putting in our food container I did notice that the food looked a bit dusty looking, If that makes any sense. My doggy must have also noticed the lack of freshness because he will not really eat it only when he is really hungry. That has never been an issue before. My husband also stated that he noticed a moth fly out of the bag and noticed some of the kibble has holes in them. We have never had this issue before but I'm guessing since it is the more expensive flavor it may not be purchased as often and the current stock may not be so fresh. I was pretty upset this being such an expensive food to have to replace it. I do plan on ordering another flavor to see if it comes in the same condition. If so I will not be ordering from chewy again. :(
August 13, 2016
Rated

5

out of

5
 by
Shalisha
The Best Dog Food Ever For My 2 Jack Russells!
My Jack Russells are picky eaters. And I'm a picky dog food owner. But my dogs absolutely love Orijen Regional Red dog food. Their stool comes out a normal color and a soft but firm consistency (as if they've eaten quality canned food). What I love is that the first (at least 10) ingredients are pure protein! That's really hard to find these days. In fact, Petco and Unleashed don't even sell Orijen! These other dog foods have grains or meat by products in the first few ingredients. I'm so glad I found Orijen. It's expensive, but my dogs are so worth it.
January 10, 2017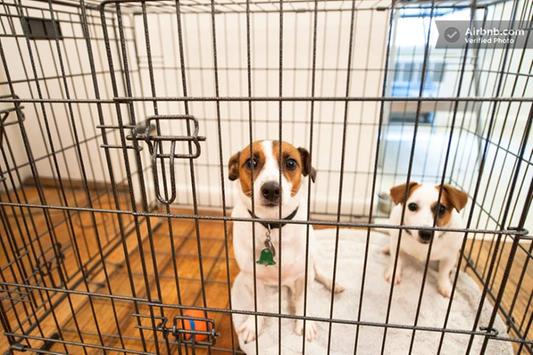 Rated

3

out of

5
 by
JGM61
This product did not go well
First of all our two dogs are picky eaters. They eat chicken breast, pork, and beef if it is cut up in small pieces. They are Lassa and Lassa-poo. I bought the Orijen Reginal Red Grain-free Dry Dog Food to see if they would eat it. Now I have a full bag, minus one cup sitting here. I probably will donate it to the animal shelter or something.
January 17, 2017
Rated

4

out of

5
 by
Dizzy
Good Ingredients
I add a quarter of a teaspoon of an organic canned dog food to spice it up! (She is a small dog.)
January 16, 2017
Rated

4

out of

5
 by
Nick
Dog food is good but..
The dog food is good and my dogs love it and the delivery comes in a timely fashion however the bad thing is that the bags are not full all the way and I believe that for the ammount of money i am and have been paying that the bag should be full to the max.
January 12, 2017