Starmark Pro-Training Collar Add-A-Link
Was:

$7.79

Price:

$3.99 FREE 1-2 Day Shipping over $49

You Save:

$3.80 (49%)
Small, 3 pack

Large, 3 pack
Description
The Starmark Collar (sold separately) provides gentle, effective control in a patented humane design. High strength link design fits together in a watchband pattern. Links can be removed or added with Add-A-Link sets to create the perfect fit for any size dog.
Key Benefits
Gentle and effective control for obedience training
Pronged, linked design is gentle but effective in enforcing pack leadership
High Strength Polymer for Durability
Create a Perfect Fit - Linked "watch band" design allows for sizing adjustments
Cautions
Do not leave this or any training collar on dog unsupervised.

Click here for the Starmark Pro-Training Dog Collar.
Instructions
Add or remove links to adjust fit. Rinse with water.
Pet lovers also bought...
Customer Reviews
Rated

4.5

out of

5

 by

15

reviewers.
Rated

5

out of

5
 by
RNR16
Easy to add links!
Our dog was in between sizes for this collar but these links made it fit properly and easily!
October 17, 2016
Rated

2

out of

5
 by
SSJ66
Not for us
I purchased 2 of these collars for our 5 month old lab siblings. When walking alone, each seems to walk beside you with no pulling with a standard flat collar, but when walking together - hold on!!! Was hoping these collars would help - no luck. I'm not saying these won't work, but in our situation they did nothing to curb the pulling. Used an old steel prong collar that I found and the pulling stopped immediately. In my experience - if you need to get their instant attention and stop them from pulling the steel prong collar is the way to go - especially with big, strong dogs. Some people think it is mean to use the prongs, but our dogs love them and get excited when they hear them jingling. Seems like they want to behave when walking but the excitement and competition to be in front gets to be too much - the steel prongs work better to remind them to walk easy.
March 24, 2016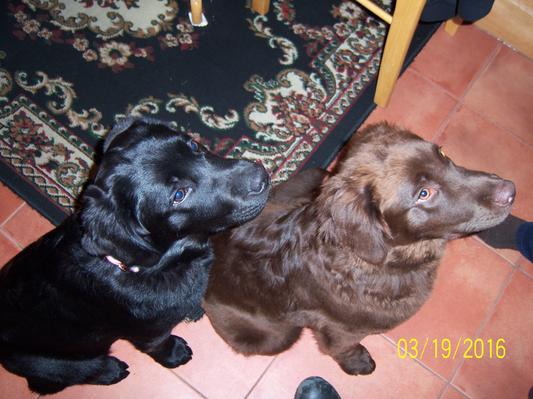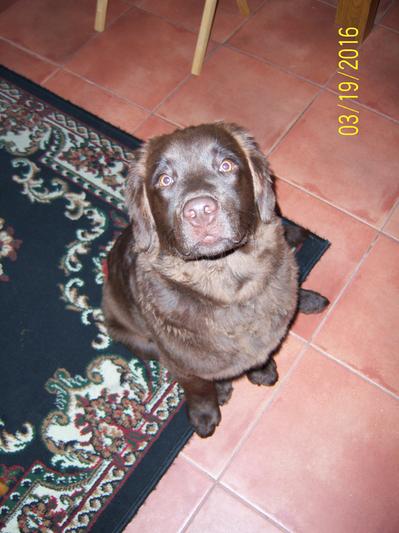 Rated

5

out of

5
 by
Punim
Effective for a Hard to Control Dog
The Starmark training collar has been a wonder in helping train our two year old pit mix. As other owners have stated, the collar is difficult to put on and take off, but you do eventually get the hang of it. Unfortunately, when coming in from a walk in below freezing temperatures such as we had this winter, the links become more brittle and break when removing the collar. I ordered the extra links to replace those that have broken. I do wish Starmark would devise a way to make the collar easier to put on and take off, but I must stress that our powerful, active pit mix has responded exceptionally well to the collar and become a pleasure to walk with. I strongly recommend this collar to anyone having difficulty in training their dog to heel!
March 21, 2014
Rated

5

out of

5
 by
WeimiMomof2
Better design!
I now have 4 of these collars and they work great. The last two that I just got have a clip so you don't have to try to unlink the sections to get the collar on and off of your dog. It's a much better design and it does help to stop the pulling.
April 13, 2016
Rated

5

out of

5
 by
Funkymohawk
Good design
Great idea to be able to expand the length easily to this training collar. I needed a total of 5 extra links to fit my year old mastiff
April 22, 2016
Rated

5

out of

5
 by
Mickey
Great collar
I love the Starmark Pro Training Collar. I have used this for all of my dogs and it works well with my Akita and my mix rescue. I prefer this collar over the old style metal prong ones. A must have. You can't go wrong with this collar!
March 18, 2016
Rated

5

out of

5
 by
Colette18
Exactly what I was looking for
My bully has been on the heavier side lately and his collar was starting to choke him a bit (as he is still growing). This arrived the next week and boom -- problem solved.
February 13, 2016
Rated

5

out of

5
 by
Concho
alternative to a standard choke collar
We love this collar for our HYPER 45 lb. Whippet mix, he is totally controlled on this collar, amazing since we have tried a lot of different collars and harnesses for him, nothing had worked until we got this collar with the links, if you have a pup that is still growing this is a great option because you will not have to purchase another collar, just the links. All in all I highly recommend this collar highly and have bought another one for our pit bull puppy for when she gets to be about 6 months old, and thanks to Chewys for carrying it.
May 30, 2014