Virbac Epi-Soothe Shampoo
Was:

$21.99

Price:

$14.99 FREE 1-2 Day Shipping over $49

You Save:

$7.00 (32%)
Description
Allergic Dermatitis is characterized by excessive itching that results from an underlying condition such as allergies, parasites, or skin infection. Virbac offers The Epi-Soothe Shampoo for use in pets to alleviate allergic dermatitis. Contains Spherulites Microcapsules, an exclusive encapsulation system, in a natural oat-grain derivative, soap-free shampoo. Formulated for soothing, cleansing, and controlling mild itch of dry and sensitive skin for dogs and cats of any age.
Key Benefits
A natural oat-grain derived, soap free shampoo for soothing and cleansing dry, sensitive skin.
Glycotechnology helps reduce bacterial and yeast adhesion to the skins surface. It physically disrupts colonization of microorganisms on the skin and may delay irritation due to topical bacteria or yeast.
Spherulites help to continuously release ingredients into the skin and coat after application
Ideal for soothing dry and sensitive skin pets of any age
This shampoo is best used with Epi-Soothe Cream Rinse
Item Number

58489

Lifestage

Adult
Pet lovers also bought...
Customer Reviews
Rated

4.7

out of

5

 by

29

reviewers.
Rated

5

out of

5
 by
lovemydogs
It was worth waiting on
I've been waiting for this product to be carried again for over a year! Thank you for getting it again. It is a wonderful shampoo that helps my dogs skin since one of them has bad allergies. Our vet recommended it first, got some from them at a much higher cost, then found it online. Nothing compared to it during the time I had to buy other products. It soothes itchiness and protects their skin while lathering up very well as well as having a very nice scent. I hope you continue carrying this. I might just stock up next time I order.
January 3, 2017
Rated

5

out of

5
 by
Krazy
Great shampoo for dog with skin problems
Shampoo works great ,helps with itching and chewing of feet .
June 26, 2016
Rated

5

out of

5
 by
Robyn12
Excellent shampoo
This shampoo is excellent for my Chihuahua's delicate skin and was first purchased from her Vet. Leaves coat smooth and shiny. Couldn't find it anywhere until now.
June 22, 2016
Rated

4

out of

5
 by
Guthrie
Relief for dog with allergies/ Leaves coat soft + manageable
Helps relieve itchy, irritated dog without damaging sensitive skin further. Cleans as well as any regular shampoo, leaving his coat soft and manageable without any noticeable fragrance. I remove any tangles/knots before getting him wet, so I don't find that I need the Epi-Soothe conditioner. Says it is soap-free so it doesn't lather as much as regular shampoo. Before rinsing, let lather sit on dog for 5-10 minutes. We wash our dog once a week, but it is gentle enough for daily shampoo, if needed. This shampoo was recommended by our veterinary dermatologist, to help with atopic dermatitis (allergies). My dog takes daily immunotherapy (hyposensitization serum/injections) and oral antihistamines as well.
November 18, 2015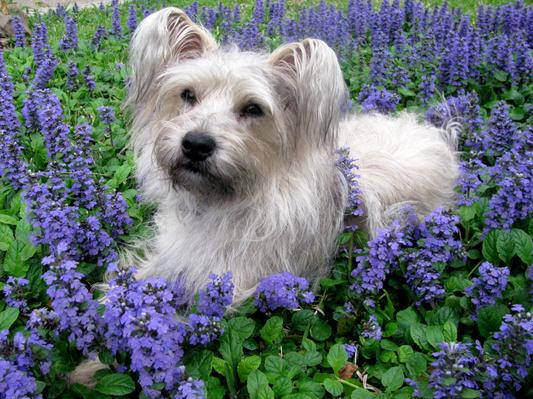 Rated

5

out of

5
 by
MARTHAK
VIRBAC EPI-SHAMPOO
I love this shampoo for my lab. He has sensitive skin that is dry which causes him to itch a lot. After using this shampoo it helps him so much. I learned about this product from a friend who had a farm and used this on the appropriate animals. It is my go to brand.
June 7, 2016
Rated

5

out of

5
 by
Sylvia21
Super product!
Works very well...my little princess is allergic to everythIng and needs to be bathed weekly. This soothes hers skin and leaves her soft and silky.
June 12, 2016
Rated

5

out of

5
 by
Minnie
Epi Soothe Shampoo
My dog gets really bad skin rashes. This shampoo works great!
June 16, 2016
Rated

5

out of

5
 by
Jack2009
Very dependable product
We have always had great results using this product from Virbac.
May 24, 2016