Wee-Wee Puppy Housebreaking Pads, 22" x 23"
Was:

$67.99

Price:

$33.42 FREE 1-2 Day Shipping over $49

You Save:

$34.57 (51%)
14 count

30 count

50 count

100 count

150 count
Description
The Wee-Wee Pad for Puppies is scientifically treated to attract puppies when nature calls. Its Super Absorption System consists of a quick-dry top layer, super-absorbent core and leak-proof liner. Satisfaction Guaranteed! Can be used for training or as an everyday alternative to the outdoors when pets are housebound.
Key Benefits
Built-in attractant draws dog to pad
Uses 5-ply leak-proof Floor Armor system with 100% leak-proof guarantee
Heavy-duty leak-proof liner protects floor and carpets
Super-absorbent quilted core provides maximum absorption, and quick-drying top layer prevents tracking
Measures: 22 x 23 inches
Click here for Wee-Wee On Target Trainer Tray.
Item Number

62542

Dimensions

22.5 x 23 inches

Brand

Four Paws
Pet lovers also bought...
Customer Reviews
Rated

4.7

out of

5

 by

328

reviewers.
Rated

5

out of

5
 by
Frank65
Great product at a great price
Product was sent very quickly. Same quality as in pet stores. More pads for the money. Will buy from now on at Chewy.
January 11, 2017
Rated

4

out of

5
 by
Barb
This is a good puppy pad.
We have tried a lot of different brands. This one is the best value we have found for our indoor dogs.
December 20, 2016
Rated

4

out of

5
 by
catmanron
good product for the price
I have used these for years, and every couple of years they get thinner and weigh less. Still do the job but don't hold as much liquid as the four paws wee wee pads did from about six years ago. I still have a few left from past years and quite a difference. For the price chewy charges they are OK but if I had to pay what pet stores charge would never use.
December 15, 2016
Rated

5

out of

5
 by
justbreythe
best pads
I have a pom chi and she does not go outside. These pads are perfect for her and she loves them too!!
December 16, 2016
Rated

5

out of

5
 by
Mary
Perfect for house training
I started using Wee Wee pads many years ago for one of my dogs and have been a big fan ever since. They are perfect for the house breaking training of puppies. I was very pleased to find these available in bigger amounts at Chewey and the price is considerably less than they are sold at my local stores. Thanks!
December 10, 2016
Rated

5

out of

5
 by
Ricci
switched to these :)
they work great. Have lil teenie yorkies pad trained in the winter months.
December 10, 2016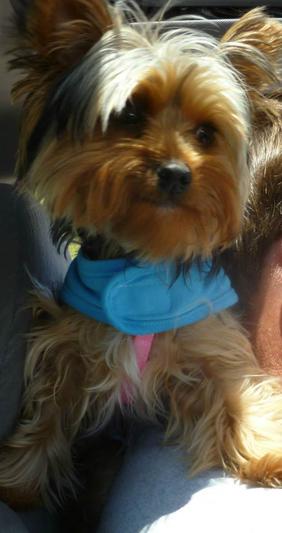 Rated

5

out of

5
 by
Kimberly2014
Saved my dog beds
I also have a cat who pees inappropriately. He has bladder crystals - we've struggled with this for 10 years and despite the special diet, the crystals still form. He will use the litter box for #2, but NOT #1. He began using the dog beds consistently, requiring trips to the laundromat every 1-2 days and $15 to wash the large foam filled cushion each time. I was VERY frustrated, going broke quickly, and did NOT Have the time to spend daily at the laundromat. Then I started laying these pads atop the cushion of the bed and zipping a soggy doggy chenille dog bed over the pads -- and the cat still goes on the beds, but the pads STOP the urine from leaking into the cushion. (And the dogs do not seem bothered by the pads but they always tell me when the cat has nailed the bed!) I still wash the bed daily, but not the cushion. $40 for 150 wee wee pads? You cannot beat that. Plus to have the ginormous box delivered to my door? YES PLEASE!! And THANK YOU Chewy.com!!!
December 5, 2015
Rated

5

out of

5
 by
FurMom14
A Good Buy
My oldest dog has canine cognitive dysfunction (dementia) and relieves herself wherever she happens to be. In a futile attempt to save my floors, I bought puppy pads to place in each room. See photo to see how they are used instead! Fortunately my other little rescue dog uses them when I'm away from home and during pouring rain so they won't go to waste. Buying in bulk is not only cheaper but saves me the worry of running out during any kind of emergency.
November 27, 2016