Wee-Wee Puppy Housebreaking Pads, 22" x 23"
Was:

$67.99

Price:

$33.42 FREE 1-2 Day Shipping over $49

You Save:

$34.57 (51%)
14 count

30 count

50 count

100 count

150 count
Description
The Wee-Wee Pad for Puppies is scientifically treated to attract puppies when nature calls. Its Super Absorption System consists of a quick-dry top layer, super-absorbent core and leak-proof liner. Satisfaction Guaranteed! Can be used for training or as an everyday alternative to the outdoors when pets are housebound.
Key Benefits
Built-in attractant draws dog to pad
Uses 5-ply leak-proof Floor Armor system with 100% leak-proof guarantee
Heavy-duty leak-proof liner protects floor and carpets
Super-absorbent quilted core provides maximum absorption, and quick-drying top layer prevents tracking
Measures: 22 x 23 inches
Click here for Wee-Wee On Target Trainer Tray.
Item Number

62542

Dimensions

22.5 x 23 inches

Brand

Four Paws
Pet lovers also bought...
Customer Reviews
Rated

4.7

out of

5

 by

328

reviewers.
Rated

3

out of

5
 by
ChiMomma
it's ok ... but
this product is not that great. i used a different type prior to these and they are the same. i will be trying a different kind after this box is empty. many times i have to clean up a wet floor and often see a trail of wet paw marks on the floor, as well.
September 7, 2016
Rated

5

out of

5
 by
Essbee
Excellent product and here's a tip:
These pads absorb liquid extremely well and do not pass it beyond the outer plastic layer. Since I have a slippery floor I found that first laying down a cheap plastic table cover (with a textured surface - not smooth) stops the Wee-Wee pads from moving around. Previously I was taping the pads to the floor but eventually that would have damaged the floor.
August 24, 2016
Rated

2

out of

5
 by
katw
wet floor
This is not really good. Many times the floor gets wet too.
September 8, 2016
Rated

1

out of

5
 by
BJPup
The worst ever. No absorbency.
I purchased these pads for my 15 1/2 yr old, 17 lb. dog. He had a UTI and was peeing more than I was able to take him out. There is virtually no absorbency. It leaves a puddle which of course he walks through when he is finished. Unless I am very careful when I roll it up there is run-off onto the floor. The plastic on the bottom always feels wet as is the floor. My floors have never been so clean since I need to wash them each time he uses the pad. If he continues to use this product if placed on my parquet floor they will begin to cup. I bought the large box and thought I would save money. I now need to buy a replacement product. The "Key Benefits" are a joke. If it has 5 layers, they must be of the thinnest material ever made. The size of the pad is less than 22 x less than 23. If I could give it 0 stars, I would and I would never recommend it.
October 12, 2015
Rated

5

out of

5
 by
Micky
Absorbant
These pads are very absorbant good quality pads. Perfect if you work, and cannot take them out until you get home. Never worry that it will leak through your floors.
August 31, 2016
Rated

5

out of

5
 by
Jan421
Great quality
I was ok anning on using these for a small dog in a "pee pee pen" in our garage during inclement weather but due to a few accidents on a new carpet am using them inside. They are working out well.
August 15, 2016
Rated

5

out of

5
 by
Lynne55
Good product
I like these puppy training pads better than other ones I have used. The quilted layers stay together better and they are more absorbent.
August 18, 2016
Rated

5

out of

5
 by
marmstrong0620
Quality puppy pads
I love these puppy pads. They are super absorbent and mask the smell. Perfect size for my yorkie
August 12, 2016
Rated

5

out of

5
 by
LadyDi
These potty pads are great.
I like these potty pads for my indoor puppy. They do the trick and the price is really good.
August 11, 2016
Rated

5

out of

5
 by
StandardPoodleMom2
Indispensable for puppy training
I'm using these wee wee pads during the night, for my new puppy. They make life so much easier ... cleanup after accidents is a non-event with these pads -- just roll them up and toss them. They absorb liquid very fast. As long as my puppy hits the white part of the pad, no liquid leaks off at all. (She doesn't always hit the mark ... sometimes she pees on the edge of the pad. In that case, some is trapped by the pad but some flows off. I can't blame the wee wee pad for that!) For what it's worth: My previous puppy (she is now 1.5 years) tended to "miss the mark" a lot more often than my current puppy does, so I wasn't sure if these pads were worth it. But in retrospect, I should have just purchased the larger-sized pads so she had a bigger target area. What can I say ... live and learn.
November 17, 2015
Rated

5

out of

5
 by
Miriam
Amazing
OMG!! Love these pads.. They absorb so good, that it does not pass to the other side.. The pad is pretty think. Absorb urine very well. And do not smell at all.. Of course when is full of urine (the pad) it will smell.. I love the pads..
July 21, 2016
Rated

5

out of

5
 by
Wallieflop
Overall just a better product and customer service is amazing!
More durable than other pad , More absorbent then other pads Just an overall better product. Customer service is amazing
July 27, 2016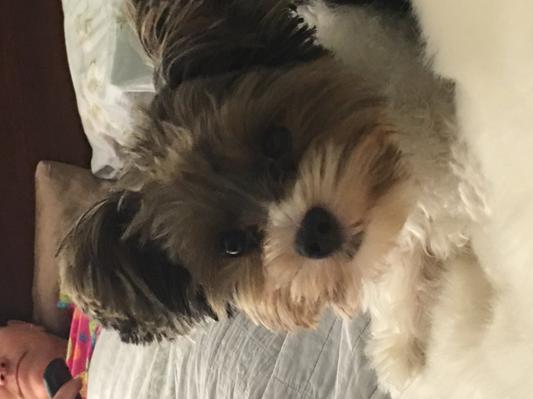 Rated

5

out of

5
 by
BuddysMom
did not use but not the product's fault
Brought the puppy home first day and quickly realzed training pads were not for us - had another brand open bag - tried ONE - all he wanted to do was play with it so I went to plan b - housebreak the old fashioned way -- ie wipe up any accidents.... and just get him outside every couple hours or so til he gets the idea - so far so good, yep sorry training pads are not for us, gave 5 stars because it looks like a good product just not for us, i don't recommend because the puppy will eat the pads and play with them not use them to pee on (I didn't bother training though i just invested time in taking him outside timely and frequently - pad training would be like having to train him twice
April 6, 2016
Rated

4

out of

5
 by
Rocket
No leaks
We used a couple of other brands before, but this one works the best. It is absorbant.
July 17, 2016
Rated

5

out of

5
 by
Suzie
Have used many different brands. These are the best.
Love em, Love em, Love em ! So glad I tried these. They are the best ones I've used so far with my maltese.
July 20, 2016
Rated

1

out of

5
 by
Calo1538
Same as any other inexpensive
I used the publix brand and loved their quality, because of the description I thought this product was going to be good but is the same quality as any other inexpensive brand. I can get this one anywhere else for half the price.
July 11, 2016
Rated

4

out of

5
 by
marslaughs
Serves its purpose
Good product. Everyone probably knows this already, but I would definitely recommend only letting your pup use it ONCE before throwing it out (MAYBE twice). It can only absorb so much that after that initial use, the pads will have a more difficult time absorbing everything and things will get smelly fast. I'm not sure if I would agree on the "Super Absorbent" claim in the description. I think some have leaked a few times, but that may have been because there was a tear in the pad from mailing the package to us. Some of the pads were a bit roughed up. But I would still recommend this product. It's helped me a bunch with my new pup!
April 13, 2016
Rated

5

out of

5
 by
Diannah1226
Great product
Great product as it holds the urine and doesn't smell after my dog uses it and it fits my holder perfectly.
July 10, 2016
Rated

5

out of

5
 by
Ames
Absorbent, thick, high quality
This is a great bang for the buck, in my local pet store is way more expensive, really glad I bought these here. They're super absorbent and gets the job. It does leak through sometimes...probably because my puppy pees more than once on it
June 22, 2016
Rated

5

out of

5
 by
RTRSShea
Great for Multi-Pet Households
I have a box of 150 puppy pads auto-shipped to me every month. As someone in animal rescue there are dogs in my house at all times, all with varying levels of potty-training. The best I can do is just manage the messes and these are a lifesaver. Compared to other brands I have purchased these seem thicker, sturdier, and able to handle more mess than others. I use these pads not only for my dogs, but for lining my parrot cages and it is very convenient. You can't really beat the price either. Definitely a must-have in my household.
May 6, 2016
Rated

5

out of

5
 by
Rainey
Great product
I do rescue and need these to help with potty training the new kids. I've tried many different brands but love these the best- I buy the 150 in a box. Highly recommend them.
June 18, 2016
Rated

1

out of

5
 by
Cory5129
Almost Useless
I don't understand all the great reviews of this product. We got a new puppy and bought Top Paw pee pads from a big box store. They were fantastic and very absorbent. There was no issue with them at all. I went with Wee-Wee pads since Top Paw wasn't available from Chewy. I bought two boxes and am regretting it after the first day of using them. They don't absorb well at all. The urine pools up since it takes longer to absorb than Top Paw. The materiel breaks down in the wet spot and doesn't do well at trapping the urine. I didn't think there would be much difference in brands of pee pads, but I was wrong. These are pretty much useless.
February 7, 2016
Rated

5

out of

5
 by
Cat2
Good for Renal Failure Kitties Too!
These pads work wonderfully for my kitty in renal failure. She no longer uses her litter box but will go on the pads put in the corner. These pads keep our floors and carpet pee free and makes all of us happy :)
June 6, 2016
Rated

5

out of

5
 by
Nina
Wee wee pads- good quality
Perfect fit for my wee wee pad tray! The pads are not frayed nor break apart.
June 13, 2016
Rated

5

out of

5
 by
pattymarie
durable and odor controlling!
These pads are awesome!! I need them for my tiny dogs who are in the house all day, and they work very well for the purpose and my house doesn't smell as bad as it did with a previous brand I was using. I love them!
June 2, 2016
Rated

5

out of

5
 by
Rusty
Great product
We really like the Wee Wee pads. As long as they are available we will continue to use them, We recommend them to everyone with a dog that stays inside the house. Thanks so much. Bill and Linda
June 5, 2016
Rated

2

out of

5
 by
Richster
Inexpensive pads. Not the best quality
How do you use up 50 characters? Inexpensive but cheap product.
June 13, 2016
Rated

5

out of

5
 by
Claud
Good quality reasonable pricing
Wee Wee pads are of good quality. The price was very reasonable compared to other outlets that I shopped at. The plastic can covers are also good quality. I am very satisfied with my purchase.
May 22, 2016
Rated

5

out of

5
 by
Valerie
Great product
I have tried other brands from big box stores and these are much more absorbent. I have 3 small Chihuahua's ,we used to live in the North and I got them started on the pads because they wouldn't go in the snow. Now we live in S.Florida and the don't like the grass. These are the best I've used.
May 1, 2016
Rated

4

out of

5
 by
Frankbeni
Absorbent
Find the pads to be absorbent. Puppy chews them and they disintegrate. Only complaint.
May 18, 2016