Drinkwell 360 Ceramic Pet Fountain Replacement Pump
Frequently Bought Together
---
About This Item
Versatile replacement pump is compatible with the PetSafe Drinkwell Pagoda, Sedona, Seascape, Avalon, Zen, Stainless Steel, 360 Plastic and Multi-Tier Pet Fountains.
Also works great as a back-up pump during pump cleaning, so your pets don't miss a sip.
Submersible pump and circulating water provides quiet operation, making it great for anxious pets and non-disruptive to your home.
Includes a long cord that's approximately 5.5 ft. long—so neither you nor your pet is held back!
Disassemble and clean pump every 2 weeks to extend the life of the pump, keeping the flow going for longer.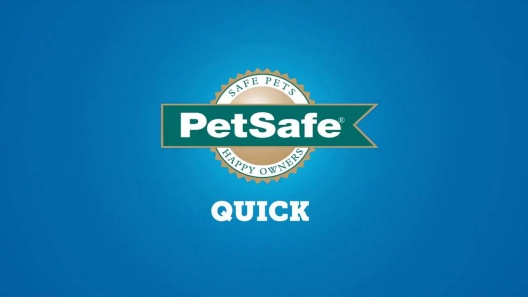 Learn More About Drinkwell From Our Team of Experts
---
Compare Similar Items
| | | | | | |
| --- | --- | --- | --- | --- | --- |
| | | | | | |
| Customer Rating | | | | | |
| Price | | | | | |
| Breed Size | Extra Small Breeds, Small Breeds, Medium Breeds... | Extra Small Breeds, Small Breeds, Medium Breeds... | Extra Small Breeds, Small Breeds, Medium Breeds... | — | — |
| Lifestage | Puppy, Adult, Senior | Puppy, Adult, Senior | Puppy, Adult, Senior | — | — |
| Material | Plastic | Plastic | Plastic | Plastic | Plastic |
| Assembly Required | No | No | No | — | — |
---
Questions & Answers
23 Customer Questions
---
Can this pump be taken aprt and cleaned like some of their other pumps?
Answer by • Jul 14, 2018
This pump may be cleaned. Take the pump apart by first removing the faceplate. Remove the teardrop shaped stator by pulling up on the small lip. Use a fingernail to pull out the impeller, which is held in place magnetically. Clean the pump parts with warm water and soap, then reassemble.
---
What's the minimum water level that this will be able to pump? Does it suck from the bottom or side?
Answer by • Nov 14, 2018
The minimum water level will vary depending on which fountain the pump is used with. This pump is used with the Drinkwell 360 (stainless steel and plastic), Pagoda, Avalon, Seascape, Multi-Tier, Zen, and Sedona Fountains. The pump will need to be completely submerged to be operational. The intake for the pump is on the side, and it pumps from the top.
---
Could you please tell me the dimensions of the pump. I need a small pump that is about 2 INCHES BY 2 INCHES.
Answer by • Jul 23, 2018
This pump is approximately 1 7/8 inches in length and 1 1/4 inches wide.
---
Will this work with the drinkwell mini plastic dog and cat fountain
Answer by • Oct 19, 2021
This replacement pump is compatible with the Drinkwell Multi-Tier Pet Fountain, Drinkwell 360 Plastic Pet Fountain, Drinkwell 360 Stainless Steel Pet Fountain, Drinkwell Zen Pet Fountain, Drinkwell Stoneware Avalon Pet Fountain, and Drinkwell Pagoda Pet Fountain.
---
---
---
By Rachel on Aug 11, 2022
Inconsistent Performance/Quality
I bought the Sedona pet fountain in February 2021. The pump that came with the fountain worked 24/7 (maybe blipping out a couple times that an extra disassembling fixed) for about a year. I clean and maintain the fountain regularly, scrubbing it out and occasionally soaking the actual pump in vinegar (careful to never get the actual cord wet). Bought a replacement pump in February of 2022 when I couldn't get the original one to work anymore. Tried to clean that one out a couple days ago and it stopped working, but here's the weird thing—the fan is moving in the unit but it doesn't seem to be pulling water in so it's essentially useless. I understand a pump isn't going to last forever but less than a year? Not even half a year? Ridiculous. I'm buying a 3rd one because I really love the fountain itself and will keep my current pump and maybe try it again later, but I don't know if I'm going to pay $20 for a 4th pump when this one goes. I have a fountain from a different company (not on Chewy) that uses a standard aquarium pump. That thing has lasted over 3 years at this point under the same conditions, so there's really no excuse for this one. On the plus side, it's quiet.
---
By WaltiesMom on Jul 26, 2022
Not the correct Item
This item appeared to be exactly like the one we currently have in our bowl; however, it did not come with the tube that was required for the pump to attach to the water fountain. The old pump had the tube attached, and it could not be removed. I do not have the slightest idea of how to return it to get my money back.
---
By Beanybones on Aug 6, 2022
Disappointment
This pump only seems to perform well for about a week. I purchased one on 7/7, one some months before that and this one more recently. A very poor replacement for the original pump which lasted for years!!! Please find a replacement that works well.
---
By Breaksalot on Jun 28, 2022
Breaks every single year
If you want to throw plastic into the landfill every year, this pump is for you. Absolutely ridiculous. This thing has twice ceased to function JUST past the year mark for Chewy's policy (not Chewy's fault, but maybe Chewy should reconsider stocking this item/product). I will not be purchasing a new pump and instead look for a more reliable product that is not this brand.
---
By pws1 on Jun 13, 2022
Worked great ... for a year!
This pump arrived quickly and worked great. However, tonight I unplugged it so I could rinse out the fountain, as I have many times before, but when I plugged it in again, there was NOTHING. The cord must have detached a little in the unit and now it's getting no juice. I wasn't rough with it, so ... a mystery. I'm writing this review while in the process of ordering another one! It was 5 stars until it broke.
---
By Emily on May 21, 2022
Built to Break
This thing is literally built to die. We've been through two ceramic fountains over the last several years. The first one: I swear the pump lasted for years and then when we finally had to replace it, the new pump lasted maybe a month, and the next pump even less. We thought it was the fountain so we got a different type. The pump it came with lasted a few months, there's no gunk in it, and now I already have to replace it. It's just a scheme to continue getting your money, but unfortunately, our cats love the fountain so we are forced to keep buying these pumps. What a waste of resources and plastic. So irritated by this company.
---
By Catlady on May 12, 2022
Great multi pet waterer!
All 3 of our cats love this water fountain! I will say you have to be thorough with cleaning. Not just once a week(or every 2 weeks for single pet households) but whenever they clean their paws in it, play in it, or accidentally drop food in it. The pump will get gunky and since you can't see it, you will think the water is still somewhat clean. I've already bought a replacement pump because the 1st one burned out. Still highly recommend!
---
By OzzieMom on Jun 6, 2022
Just Like New
My older Drinkwell 360 fountain was no longer pushing water out of the four spouts. The water just dribbled down the side. The new pump made the device work like new, with all four ports sending out a nice stream of clean water. My cats were delighted.
---
By artro on Apr 9, 2022
problems getting right pump
problems not with this pump, but getting the right pump for fountains I have. Problem is your listing of fountains & pump needed for each different fountain. I have several different drinkers, all different, needed pump for 2 of them or transformer. some pumps listed do not say or show it comes with a transformer. Your help people twice not much help, they could not figure it out, so we all figured that with process of elimination would finally get right one. So I ended with 4 our different pumps, I can use all of them over time. I have trouble trying to tell you the exact problem, other than you & who ever puts the computer pages together , just need to list & show right picture of pump & transformer if comes with one
---
By Kristin on Jun 3, 2022
sent me a used pump
This is the 3rd time buying a pump. Which is fine, pumps die. But this time the one I received must have been used. It doesn't work and is gross and dirty, filled the cats water bowl up with weird slimy flakes.
---