Galliprant Tablets for Dogs
Autoship
(Save an extra 5%)
Choose Autoship at checkout for regular deliveries.
Why Autoship?
FREE access to chat with licensed vets 7 days a week.
Save 5% on all future Autoship orders.
No fees, no commitments - cancel Autoship anytime.
This item requires prescription approval.
---
Medications ship separately. Delivery times may vary.
---
---
---
We'll collect your pet's prescription information at Checkout.
---
---
About This Item
Galliprant is a prescription medication designed to treat your dog's osteoarthritis pain. It's an easy-to-give daily medication that can be used at the earliest signs of osteoarthritis, and may help your pal to feel better. Plus, it comes in a tablet, so you can easily hide it in your dog's wet food or a pill pocket to make administration even easier.
Proudly sourced directly from the manufacturer or their approved distributor. Guaranteed genuine and backed by the manufacturer.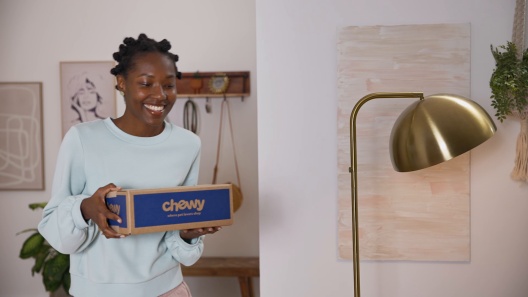 Learn More About Galliprant From Our Team of Experts
---
---
Osteoarthritis Pain Relief
Galliprant® (grapiprant tablets) helps you safely and effectively treat your dog's osteoarthritis pain in a different way. It specifically targets a key osteoarthritis pain receptor in dogs, plus it helps reduce inflammation. Help your dog get back to leading an active and happy life with a treatment that's made just for osteoarthritis.
First of Its Kind
Galliprant® is a highly selective Non-Steroidal Anti-Inflammatory Drug, focusing on the pain receptor associated with osteoarthritis to provide potent, targeted relief. It can be prescribed for dogs in the earliest stages of osteoarthritis and is suitable for puppies 9 months and older weighing 8 lbs and above.
Breaks the Cycle of Osteoarthritis
By reducing inflammation that restricts joint movement and relieving pain that discourages exercise, Galliprant helps keep your dog more active. Regular exercise prevents weight gain that can erode joints, and movement helps to strengthen muscles to hold joints in better alignment. These factors combine to reduce joint stress and help reduce future inflammation and pain.
Safe for Daily Use
Because osteoarthritis is a lifelong condition, the ideal treatment should be safe to use every day. Galliprant works by targeting a key osteoarthritis pain receptor in dogs and not the enzymes that maintain kidney and liver function. *Monitoring is recommended if used long-term. See additional important safety information.
Easy To Give
Galliprant® comes in a convenient pork-flavored chewable tablet that tastes great and is easy to give by hand or in food. Giving your pup his daily pain relief medicine shouldn't cause either of you extra grief.
Indication
Galliprant® (grapiprant tablets) is an NSAID indicated for the control of pain and inflammation associated with osteoarthritis in dogs.
Important Safety Information
Not for use in humans. Keep out of reach of children and pets. Monitoring is recommended if used long term. Should not be used in dogs who are allergic to grapiprant or with other anti-inflammatory drugs. The safe use of Galliprant has not been studied in dogs younger than 9 months of age and less than 8 pounds, breeding, pregnant or lactating dogs, or dogs with heart disease. The most common adverse reactions were vomiting, diarrhea, decreased appetite and tiredness.
View full product label for complete safety information.
About Galliprant
Galliprant® (grapiprant tablets) was made to target canine osteoarthritis pain and inflammation in a way that other NSAIDs don't. It works by directly blocking the key receptor associated with osteoarthritis arthritis pain and joint inflammation to provide effective relief in a daily chewable. Help break the cycle of inflammation, pain and inactivity that keeps your pup from getting out there and doing the things he loves. Galliprant is a trademark of Elanco or its affiliates. PM-US-20-1022
---
---
By DogUSA on Sep 21, 2022
Not That Useful
Our veterinarian prescribed Galliprant for our arthritic elderly beagle mix and honestly it has not ever done much. We have been using it for at least ten months or more and she is on the highest dose for her weight. I now am buying joint supplements and CBD and those help noticeably more. We also pair Galliprant with gabapentin and tried Amantadine and same thing, it seems like extra prescription meds for her liver and kidneys to process, for not much result.
---
By julie on Sep 22, 2022
dishonest thieves
Chewy shows an image of Galiprant, then sends a generic. They refused a refund. I'm closing my account. I won't deal with thieves.
---
By Cathy on Jul 11, 2022
Speedy delivery
Good buy and no hassle trying to get a rebate like the vet provided web site. Pills were about the cost my order through the vet site would have been after asking for a rebate. This cuts to the chase and provides a good product at a fair price.
---
By LeeL on Jun 20, 2022
Galliprant super expensive!
This is an excellent drug for inflammation. However the price is almost prohibitive for most. Something needs to be done to make these drugs more accessible to our dogs. The drug manufacturers are making a fortune and our pets are having to pay the price, sometimes with their lives. It is a shame and I can't say Chewy is not partly at fault with their pricing as well.
---
By DaveO on Aug 2, 2022
no silver bullet
Vet suggested we try two week trial for our 12 YO lab with hip problems. No change, but wife thought they made him sleepy.
---
By Casino on Aug 3, 2022
great product
This product seemed to help the arthritis pain. No longer needed since Casino died of pancreatitis.
---
By WhinyWeinerDog on Feb 27, 2022
Galliprant Delivery
I'm very pleased with the pharmacy delivery at Chewy. My vet switched medications for my dog, and suggested I use Chewy since they didn't stock this medicine. I had some questions about delivery times, and I couldn't believe that they answered the phone right away and were so helpful answering all my questions. I had to mail them the prescription because my vet doesn't approve online. I mailed the prescription on Tuesday, and they shipped on Friday, and I received the following Tuesday. I couldn't believe how fast they were. Great job. I am very happy with the service at Chewy. Thank you!
---
By Dlfly on Jun 10, 2022
Helping my aging golden
My 12.5 year old golden was struggling to get up from a down position. Tried a short course and saw improvement in 14 days. Not like she once was but so much better.
---
By Lucy on Apr 19, 2022
Works for inflamation
Lucy had an inflamed arthritis problem and it reduced the imflamation and I was able to discontinue it after a day or two, but if the problem comes back at anytime I can give it to her for a day or two.
---
By DogMomma on Feb 9, 2022
I would think twice before ordering Galliprant from Chewy
This is my first time ordering Galliprant from Chewy after receiving a 7-pill sample bottle from our vet that worked great. The Galliprant pills from Chewy do not work at all. My dog started limping again as soon as he started started taking the Chewy Galliprant. Something is wrong. Why didn't they arrive in the Galliprant brand bottle? Why do they smell different from the vet's Galliprant? Are they expired? Have they been exposed to light? Also, only 29 of 30 tabs arrived (I recounted again and again). Usually Chewy is awesome but I'm concerned that this is a real quality control issue.
---